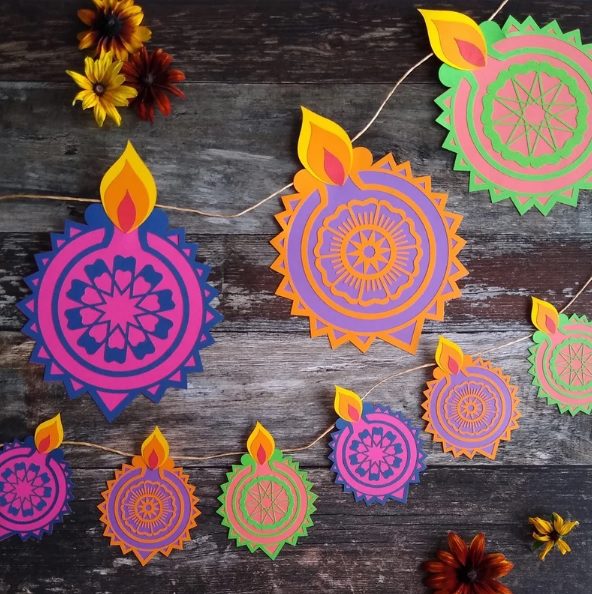 Disclosure: This post contains affiliate links, which means that if you click on one of the product links, a small commission may be credited to this site.
© All images are copyrighted by their respective authors.
Spruce up your spaces with our curated home decor ideas for an unforgettable Diwali 2022.
Peeps: Diwali is on the horizon! And we love an all out vibrant & colorful Diwali festive decor to match up with the high spirit of the season.
With so many choices of Diwali home decor available out there, it's best that you sit back and relax as I showcase to you a list of TEN home decor ideas for Diwali to fill your space up for a captivating and enchanting festival of lights.
From colorful Indian fabric lanterns to diya wall hanging decoration, there's plenty to get excited about. Something about the colors of Diwali is just absolutely fascinating to me. If you are wondering what home decor for Diwali to get for a loved one( and even yourself), look nowhere but down below for a quick inspo.
Enjoy!
10 delightfully COLORFUL festive Diwali home decoration ideas...
Which home décor would you love to fill up your Diwali home spaces this year? Share below. I love hearing from you!
Take care, keep your wits about you and take a break when you need to.
Cheers!
Are you an independent jewelry artist with a collection of unique earrings you're excited to show to the world? Drop us a message so we can have your designs featured here!
Stay inspired, eat healthy and be emphatic to others you meet in your path! We may be outwardly different but we're all the same life stuff on a journey. Take care!
Indian jewelry fashion inspo: