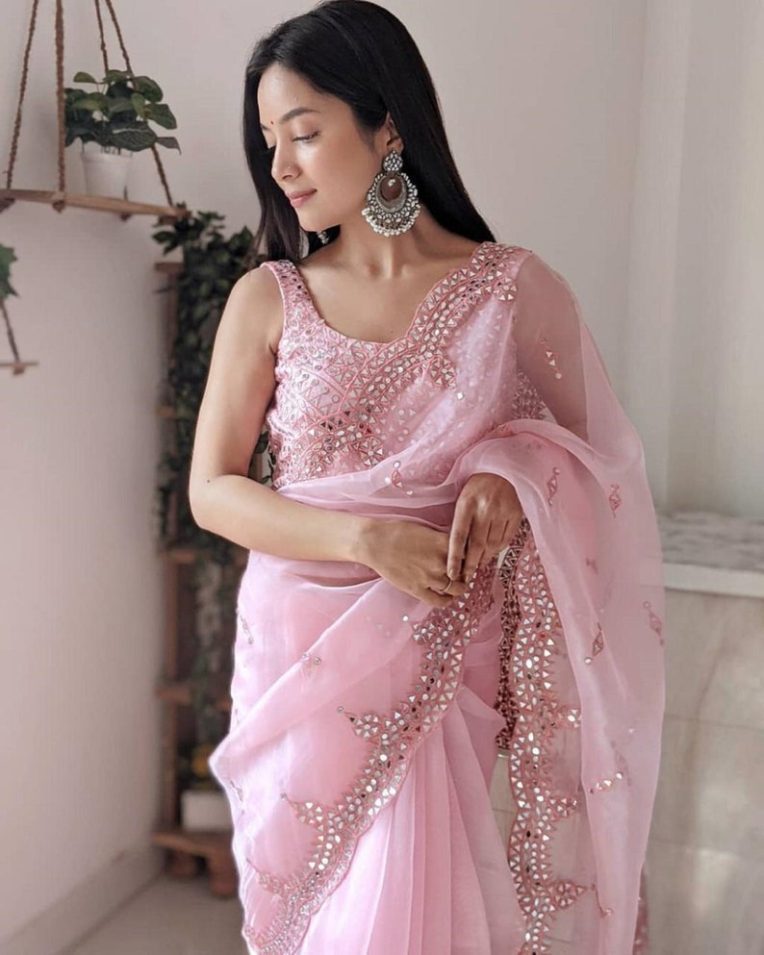 Disclosure: This post contains affiliate links, which means that if you click on one of the product links, a small commission may be credited to this site.
© All images are copyrighted by their respective authors.
Here's how to get yourself to look your very best during the Diwali 2021 festivities: wear a pretty saree that speaks to your style senses.
Who says you can't get clad in a party-worthy saree during Diwali in the season of the contagion? We think it's best to wear your best even if it's a low-key type of occasion as we await for the microbes to tire of us.
From the classic red sequin saree made of georgette silk and soft ombre pastel saree style variations, you will be utterly spoiled for choice as I did when I started to trawl the saree treasure troves on Etsy this year. I don't know what happened but there seems to be an explosion of heart-fluttering sarees there and I cannot stop looking at the endless choices.
As always, to help you locate the perfect saree, of course I've rounded up just TWENTY sarees for you to eyeball so you get a quick dose of Diwali fashion inspiration before narrowing down your selection.
Kindly enjoy the compilation of 20 festive saree styles for Diwali 2021:
20 party-worthy sarees for Diwali 2021 to turn you into a complete ethereal beauty queen:
Which saree would you love to wear for Diwali? Share below. I love hearing from you!
Take care, keep your wits about you and take a break when you need to.
Cheers!
Are you an independent jewelry artist with a collection of unique earrings you're excited to show to the whole wide world? Drop us a message so we can have your designs featured here!
Stay inspired, eat healthy and be emphatic to others you meet in your path! We may be outwardly different but we're all the same life stuff on a journey. Take care!
Indian jewelry fashion inspo:
Home décor inspo for Diwali: