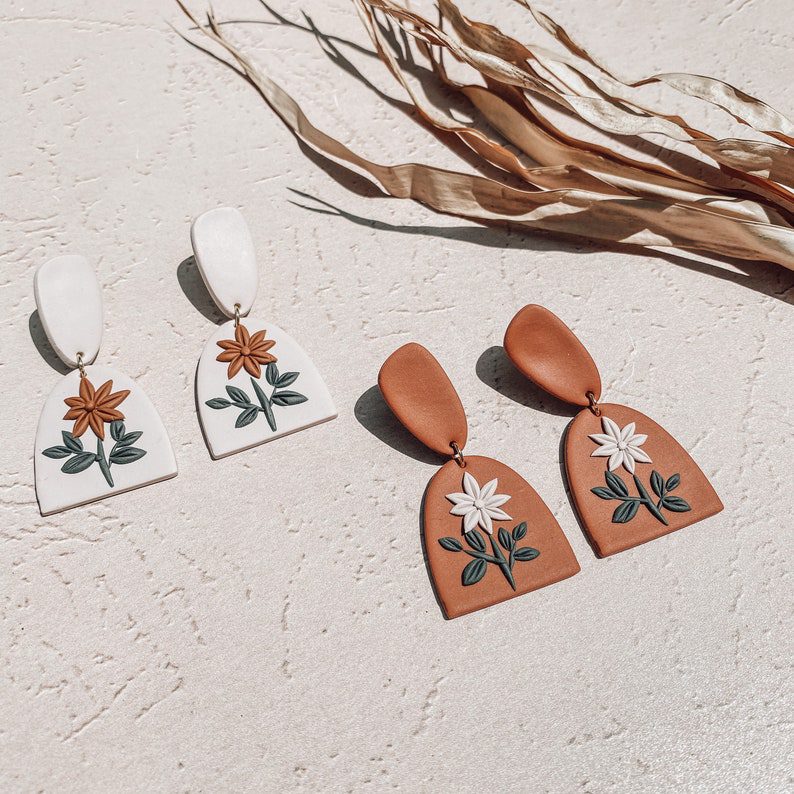 Disclosure: This post contains affiliate links, which means that if you click on one of the product links, a small commission may be credited to this site.
© All images are copyrighted by their respective authors.
20 earrings of the terracotta kind.
When I mention terracotta, I refer to the warm brown orange brick hue that is seen in bricks. I don't know why but that particular hue triggers a sense of excitement in me. Visually, the shade is comforting, calming, grounding and represents a kind of simplicity that one craves for especially during this period of uncertainty. 
What can I say, I love terracotta earrings and can look at them all day…
..And thereby explaining why I am here today to share with you an update on the terracotta earring options that are out there at the moment in case you're into the whole terracotta vibe as I do.
Let's go, folks! You know the drill. Scroll on and away.
Terracotta Earrings For Chic Neutral Lobes Everyday No Matter The Occasion...
What do you think of these terracotta earrings? Would you wear them? Which pair is your favorite? Share below! I love hearing from you!
Take care, keep your wits about you and take a break when you need to.
Cheers!
Are you an independent jewelry artist with a collection of unique earrings you're excited to show to the world? Drop us a message so we can have your designs featured here!
Stay inspired, eat healthy and be emphatic to others you meet in your path! We may be outwardly different but we're all the same life stuff on a journey. Take care!