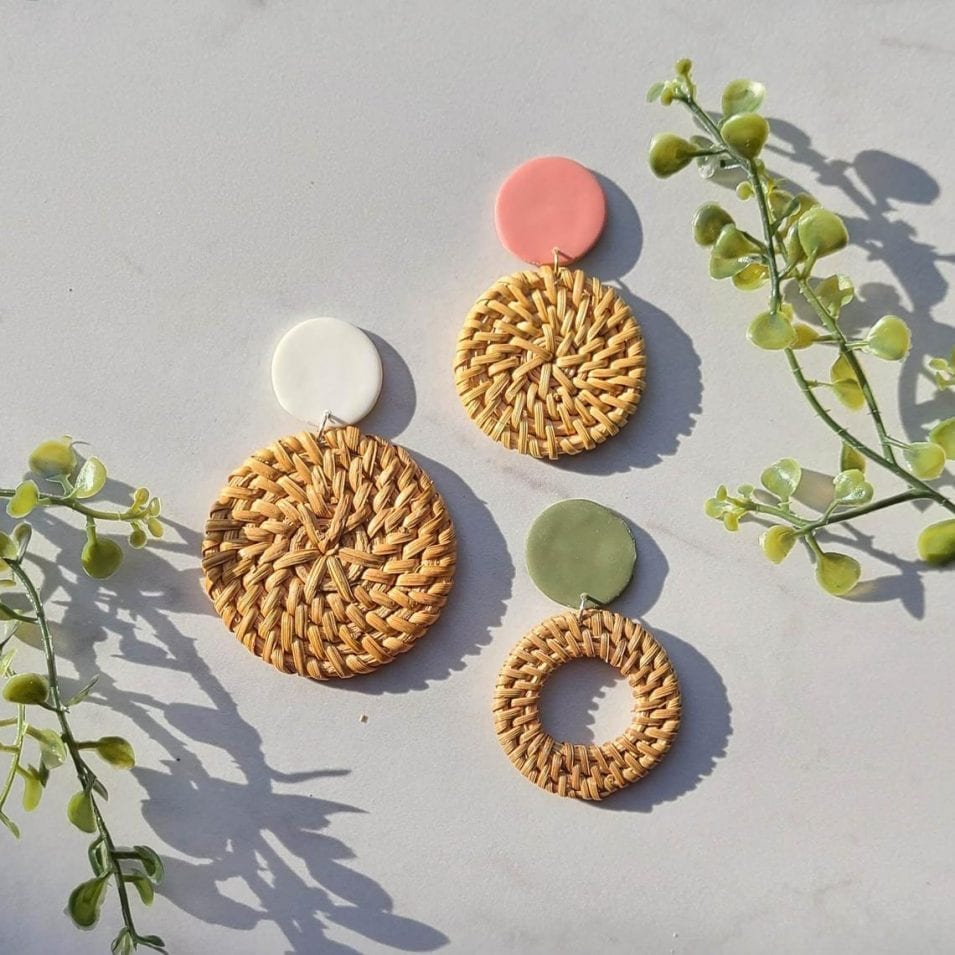 Disclosure: This post contains affiliate links, which means that if you click on one of the product links, a small commission may be credited to this site.
© All images are copyrighted by their respective authors.
You've spotted rattan in purses, clutches and all manner of arm candies and even in your kitchen. Whether worn for its casual summery feelings or in dressed up bag formats, rattan has a unique appeal that transcends reason and season.
In baskets and bags commonly seen in the tropics, rattan is hot-weather friendly making it a versatile go-to accessory. Can't get enough of rattan and need something rattan-y besides bags? We hear you!
What about earrings made of rattan or accented by the handwoven earth-loving material?
Rattan earrings are a must-have for those into lightweight ear adornment. They carry a lovely textural appeal and a vibe that is all carefree and fun. Perfect for the summer, rattan earrings will easily take your outfit to the next level. Loved by bohemian fashionistas for obvious reasons, these earrings will complement various fashion niches, you just have to give them a go!
Check out the curated TEN handcrafted rattan earrings which we adore to get a quick inspo on the style that's totes perfect for your ear lobes and face:
Rattan Bohemian Earrings To Adorn Your Summer Ear Lobes...
So, which rattan statement earrings are your favorite? Share with us down below.
Are you an independent jewelry artist with a collection of unique earrings? Drop us a message so we can have your designs featured here!
Stay fit, vibrant and be emphatic to others you meet in your path! We're all the same life stuff on a journey. Take care!