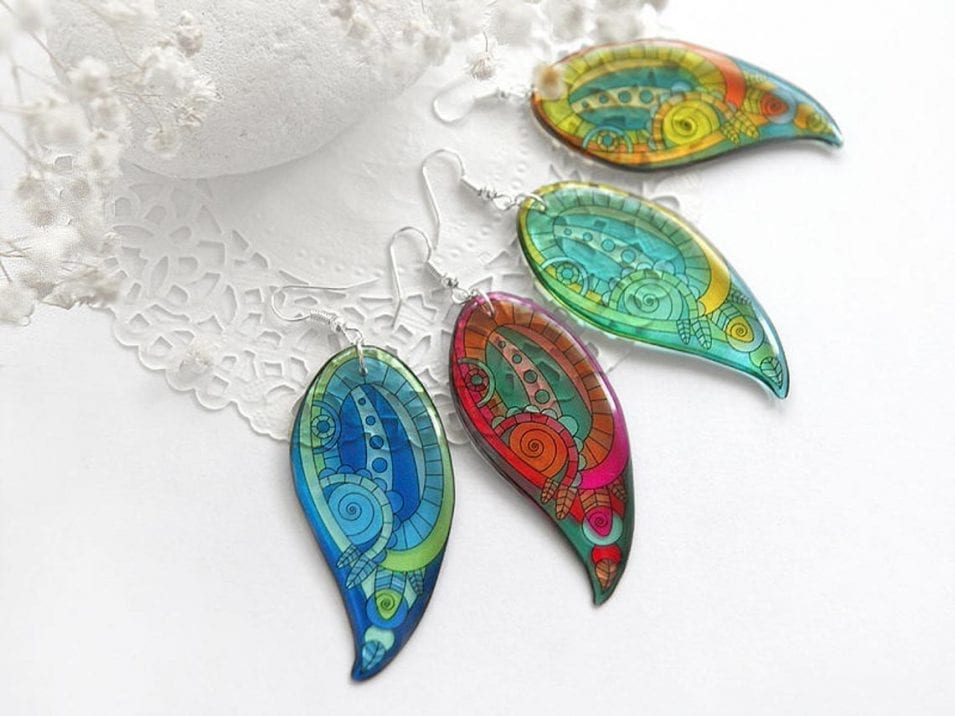 Disclosure: This post contains affiliate links, which means that if you click on one of the product links, a small commission may be credited to this site.
© All images are copyrighted by their respective authors.
For ears styled with jewels that carry a distinctive vibrant bohemian flair.
With a low-key end of the year festivities from Christmas to the eve of another new year, why not go big and bold with your choice of earrings?
For lovers of eye-catching ear adornment, these stained glass earrings crafted in a signature paisley shape will give you something of an oomph. Dedicated to the bohemian fashion fans, these paisley gems are a real visual feast. It's hard not to stare to look at the way the colors go together and in different lighting, they can appear a certain way; Light and translucent in a bright sunny context; broody and deeper in tones in shaded or darkened spaces.
Scroll on to enjoy the exquisite beauty of each paisley ear masterpiece.
Enjoy!
Statement Paisley Earrings For Memorable Ear Lobes
For more vibrant stained glass earrings like these and to view them in greater details, please kindly give TomkaStore a visit.