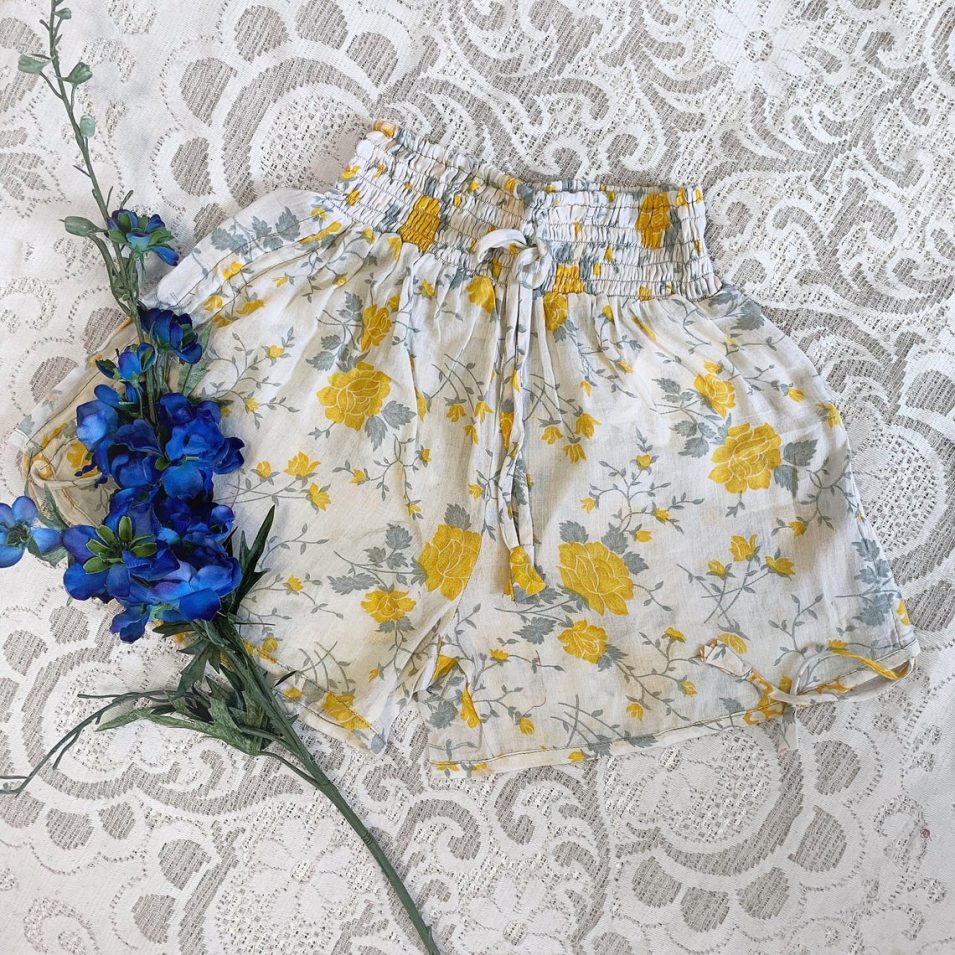 Disclosure: This post contains affiliate links, which means that if you click on one of the product links, a small commission may be credited to this site.
© All images are copyrighted by their respective authors.
Yes, we've read about the nap dress. But, what about a pair of nap shorts? We've read your minds, ladies & gents. Now, the time is right to consider shorts with an Indian bohemian flair. 
Made of stunning recycled Indian cotton fabric that is effortlessly breathable, here's a sustainable collection of shorts one can get excited about in the spirit of dressing mindfully during this challenging season. If you're able to kick back and think about shorts with a bohemian aesthetics to get cozy in, then you must be doing fairly alright. And that's a good thing. In line with our love for creative sustainable clothing handcrafted by independent global sellers, today, we're showcasing ridiculously breezy shorts tailored using recycled Indian cotton.
As is the case with Indian fabrics, expect to see a lot of vibrant combination of colors and prints. The hot Indian summer is not for the faint-hearted and these shorts are made of fabrics that reflect that weathered intensity.
To give you an idea of how these shorts are visually, you know the drill, just scroll on and enjoy.
Wear These Shorts & Nail The Indian Boho Babe Look...
For a closer look at these breezy bohemian shorts and to browse more of their vintage Indian shorts collection, please drop by ShopAllAboutAudrey and spend some time there.
What are your thoughts about these lounge shorts? Do you think there'll take off as the coveted nap shorts? Share below!