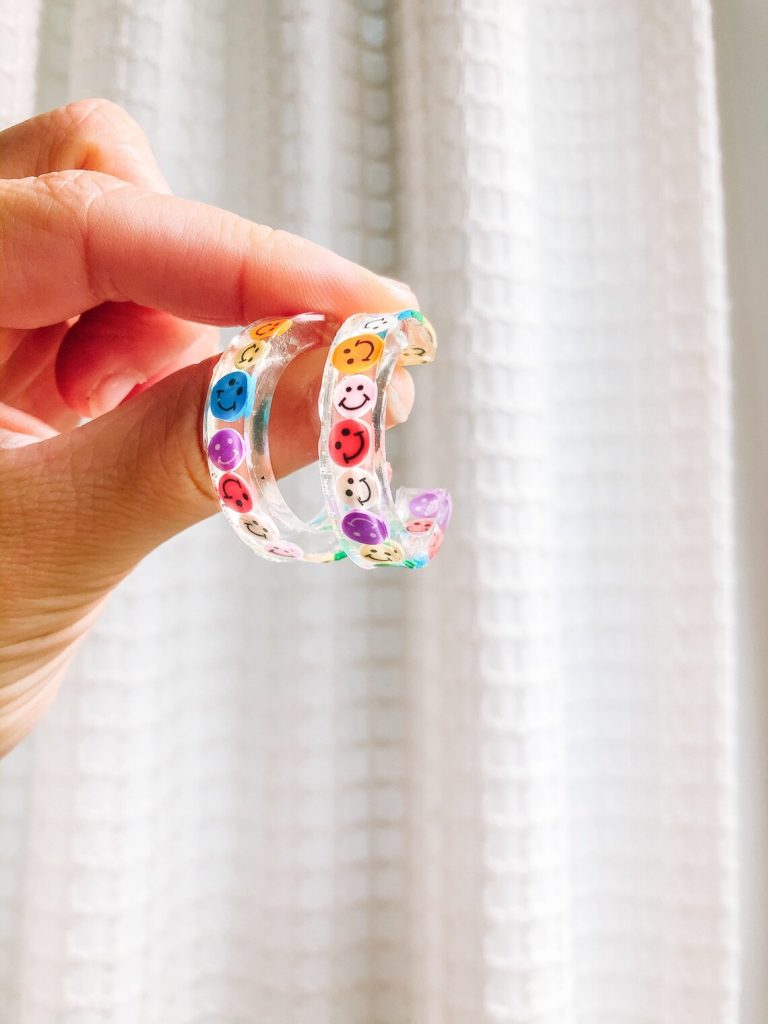 Disclosure: This post contains affiliate links, which means that if you click on one of the product links, a small commission may be credited to this site.
© All images are copyrighted by their respective authors.
In line with our very intense LOVE for hoops hanging by our earlobes, this post is an update of the new hoop styles currently are out as a shout-out  to all hoop lovers everywhere.
Aside from the usual silver/gold hoops, we take a dive into the world or resin, acetate and acrylic hoop earrings for something exciting for our lobes. If you're all about the classic hoops and looking to venture out of the usual jewelry style box, these hoop style earrings that are designed in that modern signature open circle will entice you to up the ante of your ear bling game. I always feel that earrings the easiest way to set the mood to your look and today, we shall look at the newest (at least to me) in the world of statement modern hoops and gleefully gather our inspo.
Quick, let's do a scroll this instant! Are you ready?
Let's check these popping hoopy bling out, shall we?
For Delightfully FUN Ears: 10 Hoop Style Earrings To Wear This Season
So, which fun statement hoop earrings are your favorite? Share with us down below.
Are you an independent jewelry artist with a collection of unique earrings you're excited to show to the world? Drop us a message so we can have your designs featured here!
Stay inspired, eat healthy and be emphatic to others you meet in your path! We may be outwardly different but we're all the same life stuff on a journey. Take care!