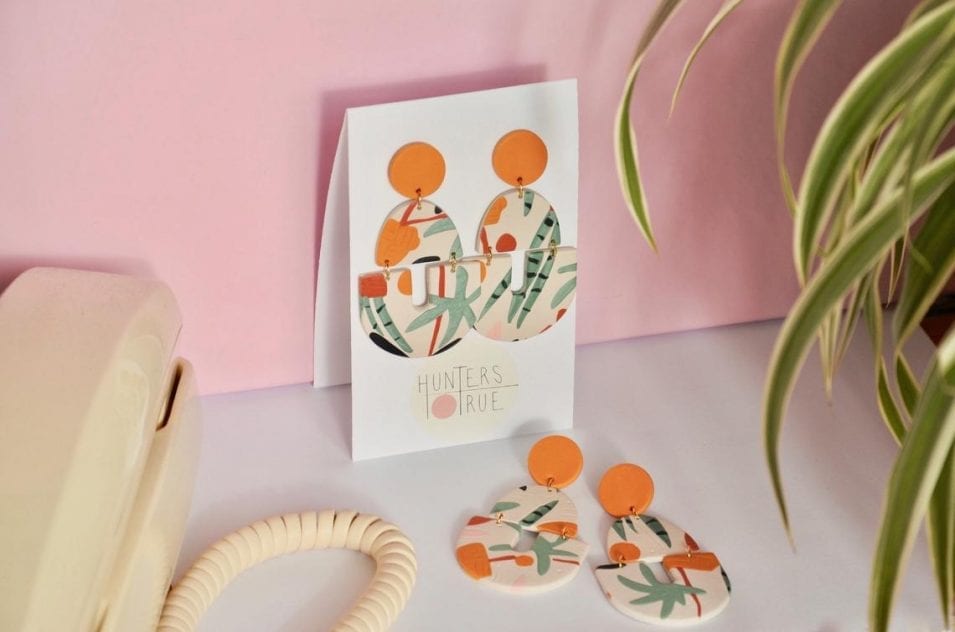 Disclosure: This post contains affiliate links, which means that if you click on one of the product links, a small commission may be credited to this site.
© All images are copyrighted by their respective authors.
The statement clay earrings to wear on your next Zoom call.
Yes, it's another twilight of a year but it's your attitude that matters. Make sure you look your best on your next video call. How to do it? Well, our suggestion: rely on the the power of a pair of statement ear jewelry to complement your lovely personality.
One of the easiest ways to have a popping look on a video call is to simply put on a pair of a bold statement earrings and let them peek through your short-do or long tresses. 
Of course, naturally if you're healthy and up for it, make sure that your face is clean and all freshened up! The next time you're on Zoom with your friends or colleagues, make it fun and raise the overall energy  by wearing a pair of botanical inspired clay earrings!
These earrings are absolutely gorgeous and handmade by a creator that hails from Australia. Inspired by the local blooms surrounding where she lives, she crafted a collection for the ears that took an inspo from the Australian Bottle Brush. If you're all about botanical prints and patterns this new year, then why not go for the look in your earrings of choice too?
Let's have a look at the wonderful botanical statement earrings, now shall we?
Zoom Video Call Earring Inspo: Botanical Statement Clay Earrings
What do you think of the botanical clay earrings? Would you rock the floral beauties the next time you're on a video call? What other earrings would you like to see next? Share your thoughts and email us! We'd love to hear from you.
Other Polymer Clay Earrings You Might Adore:
Other Unique & Bold Earrings You Might Go Gaga After: