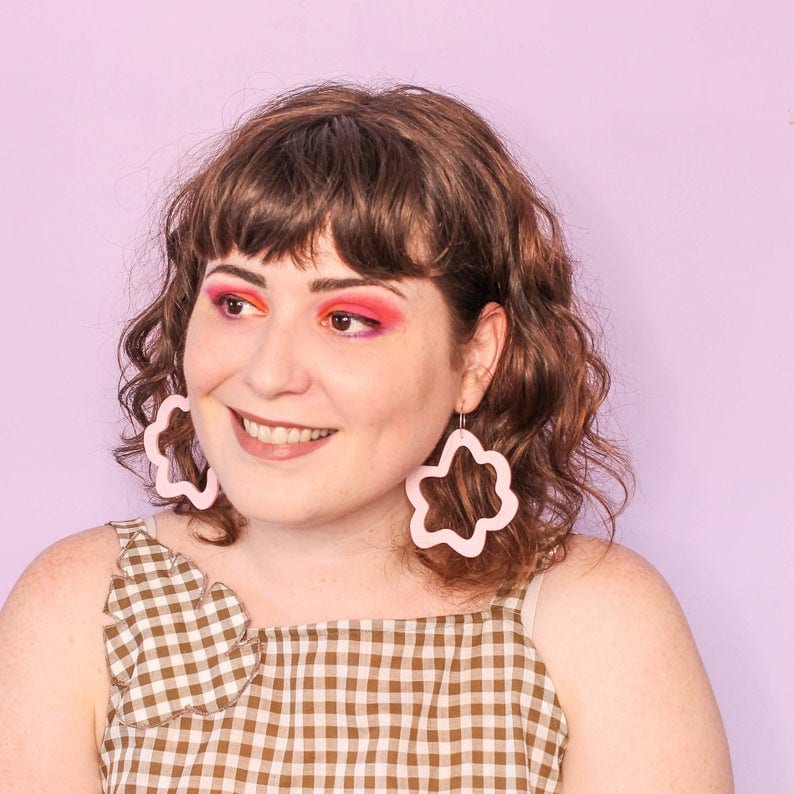 Disclosure: This post contains affiliate links, which means that if you click on one of the product links, a small commission may be credited to this site.
© All images are copyrighted by their respective authors
Bored of your usual circular hoops? It's time to spice your ear bling game up with something NEW. Hint: It's fluffy and totes kawaii.
Earring rut got you looking like an expired potato? Calm down girlfriend, we hear you and are about to present to you a potential solution.

Looking to spruce up your hoop collection? Enter fluffy hoops into the space and get ready to be excited.

As per usual, the work of trawling for new and fun earrings can sometimes bring me to a place that truly is delighting and on this particular day, l find myself gaping in adoration of these unique hoop style earrings that are absolutely kawaii. If quirky earrings rock your boat and hoops are right by your alley, then this is the earring style you must go gaga about.

In terms of size, it's within the range that makes a statement without being extremely too large for wearing on the daily. I personally find ultra large earrings that graze the clavicles too clunky for a casual day accessory. These earrings are just the right size to peek through your hair and frame your face with a dose of quirky personality. 
Hoops are a favorite of mine and I never get tired of the style. So, if you're into seeing new hoop styles every now then, tune in to this page! It's always updated.
Whether it's the 90s hoop look or the dangling hoop variety with a stud/ear wire holding the hoop in place, everything about hoops get me excited.
These fluffy ones, though, remind me of cotton candy and in the offered color palette, they whisper the 80s with a modern twist.
Let These Fluffy Cloudy Hoops Amp Up Your Pandemic Ear Game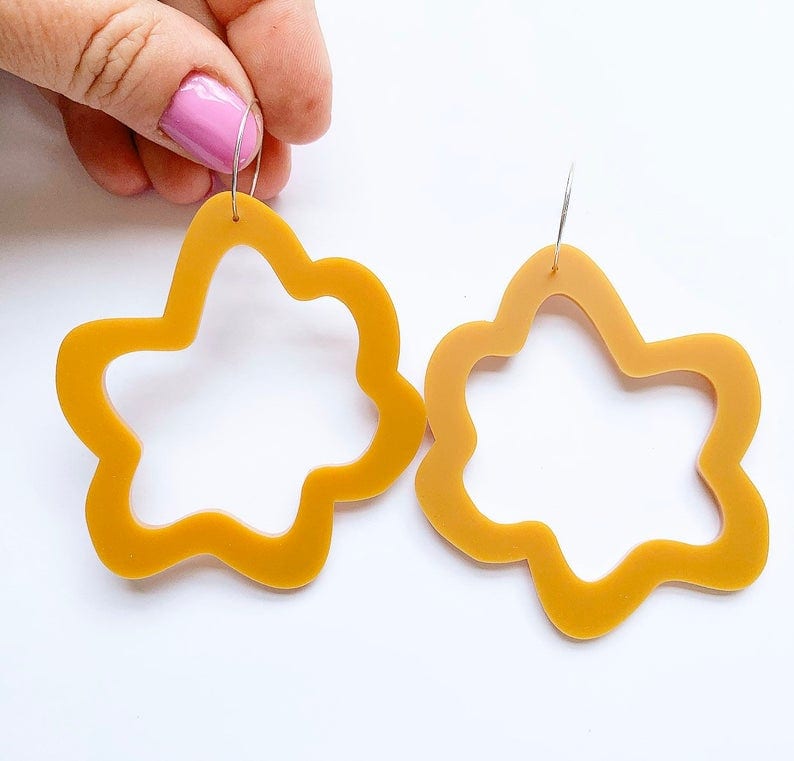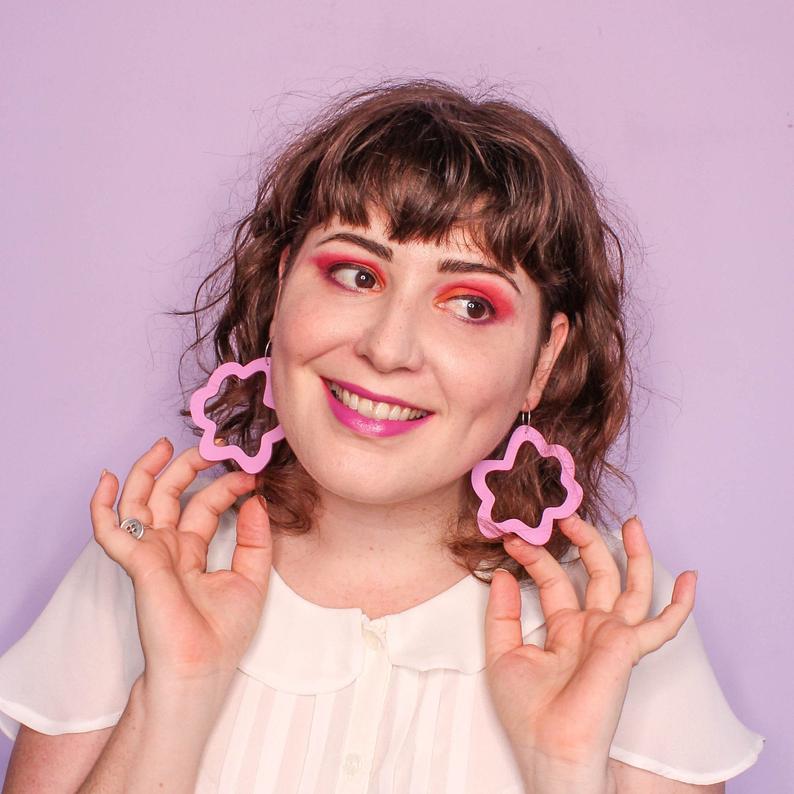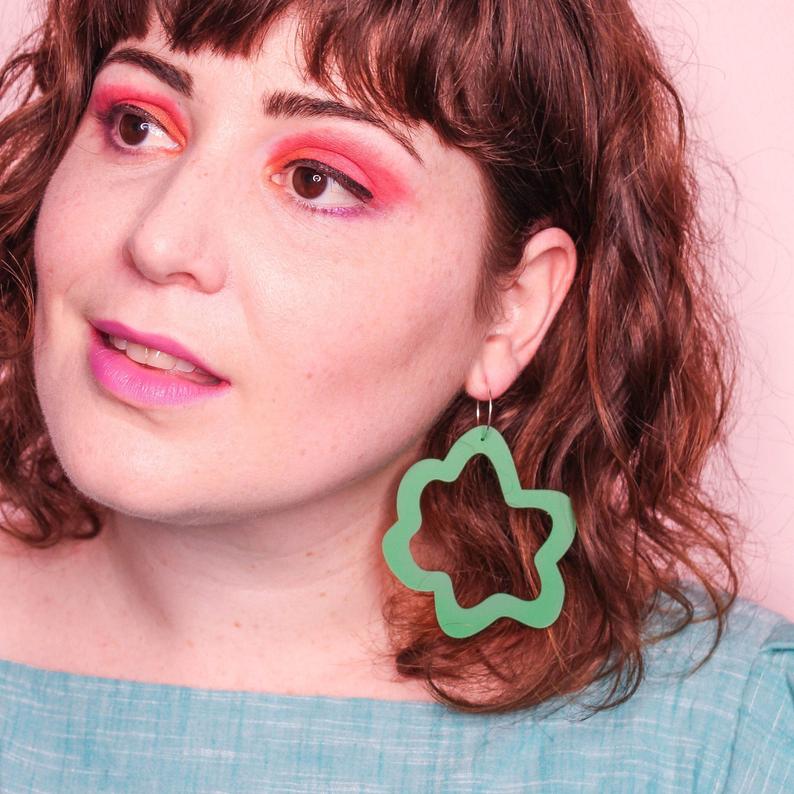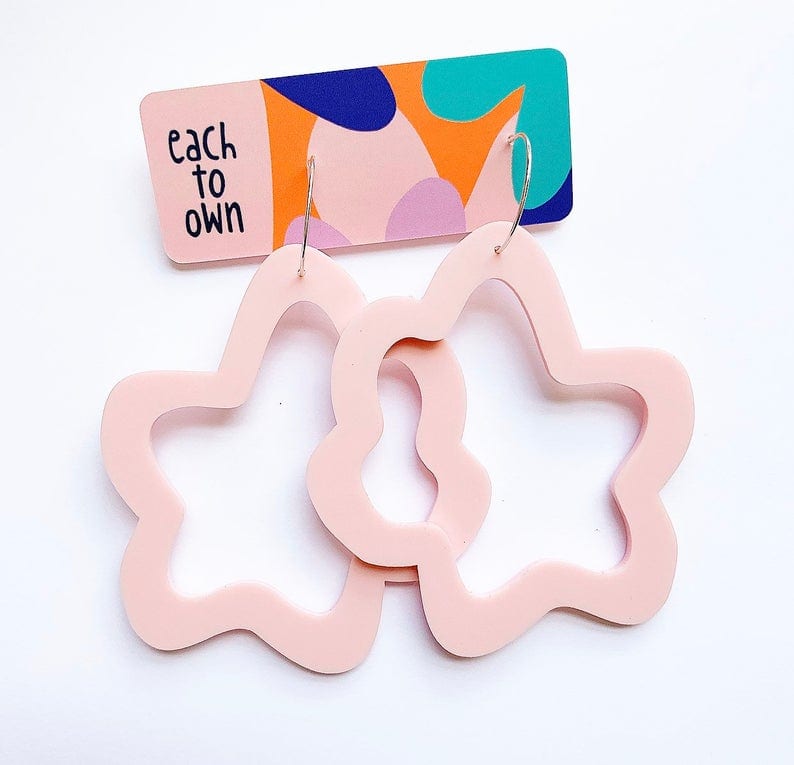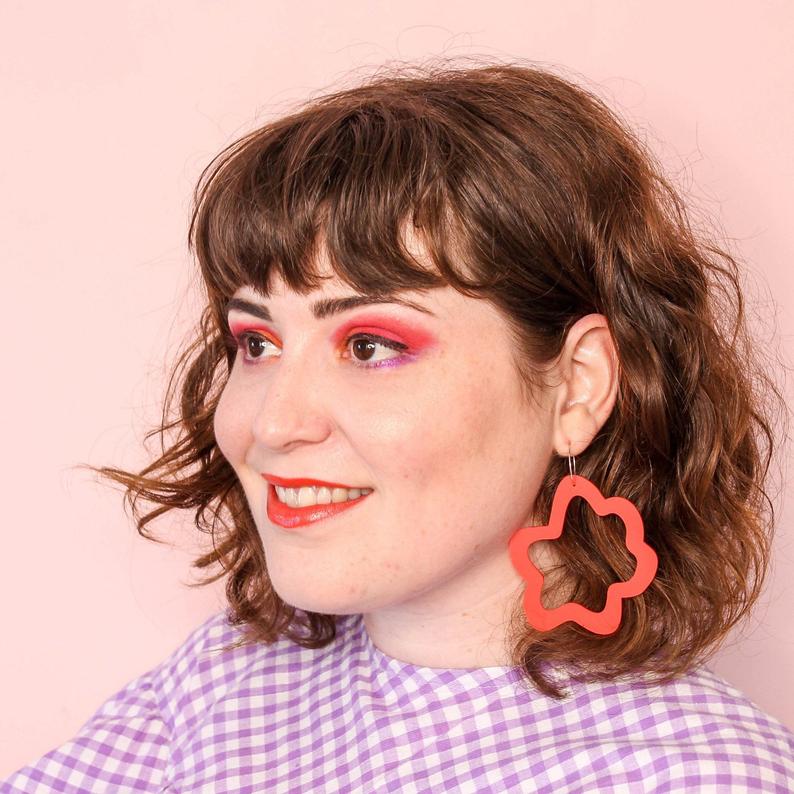 Hoop lovers? What do you think of these fluffy hoop style earrings? Are they something you'd wear? How would you style them? Share below!
Please visit Each To Own to appreciate these earrings in greater detail and browse through their extensive laser cut acrylic and wood jewelry for more bling inspo.