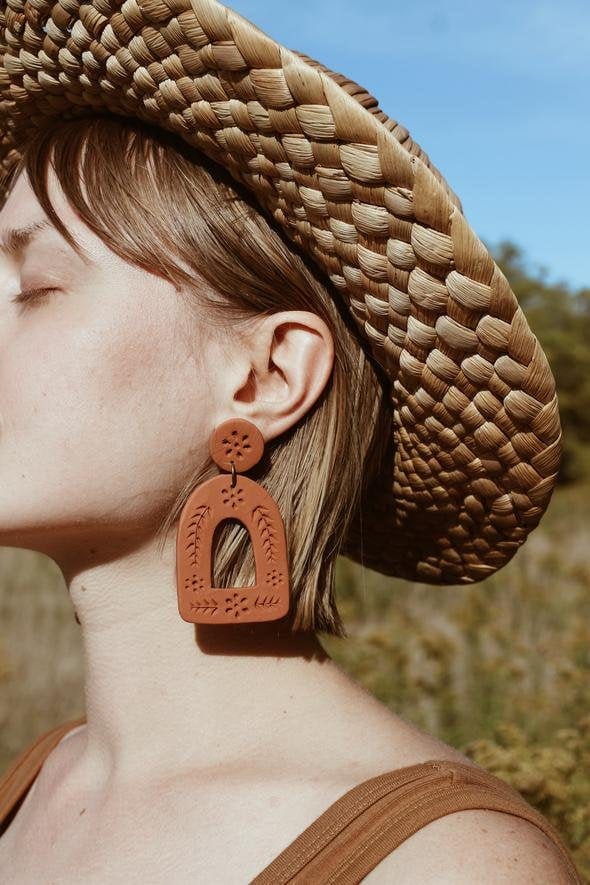 Disclosure: This post contains affiliate links, which means that if you click on one of the product links, a small commission may be credited to this site.
© All images are copyrighted by their respective authors.
For a mesmerizing terracotta ear game.
Terracotta clay earrings create such an earthy nostalgic mood and that's exactly how I feel when I look at the handcrafted gems by Neblina + Noche. Their earrings are a homage to the times spent close to nature; living in an old small farm for two years in Mexico. The simplicity in design inspired by desert landscape is palpable. The use of earthy clay hues and shades lend the compact collection a dusty minimalist appeal, one that makes you feel serene and inspired.
For nature lovers, there's something in these handmade earrings that call to you the way something in the rustling breeze whispers for attention and informs you of an answer elusive in the beginning.
Visually, the earthy terracotta is a vibe in and of itself and in these floral carved clay masterpieces, may you find your sweet inspiration. Enjoy.
Terracotta Mexican Desert Inspired Clay Earrings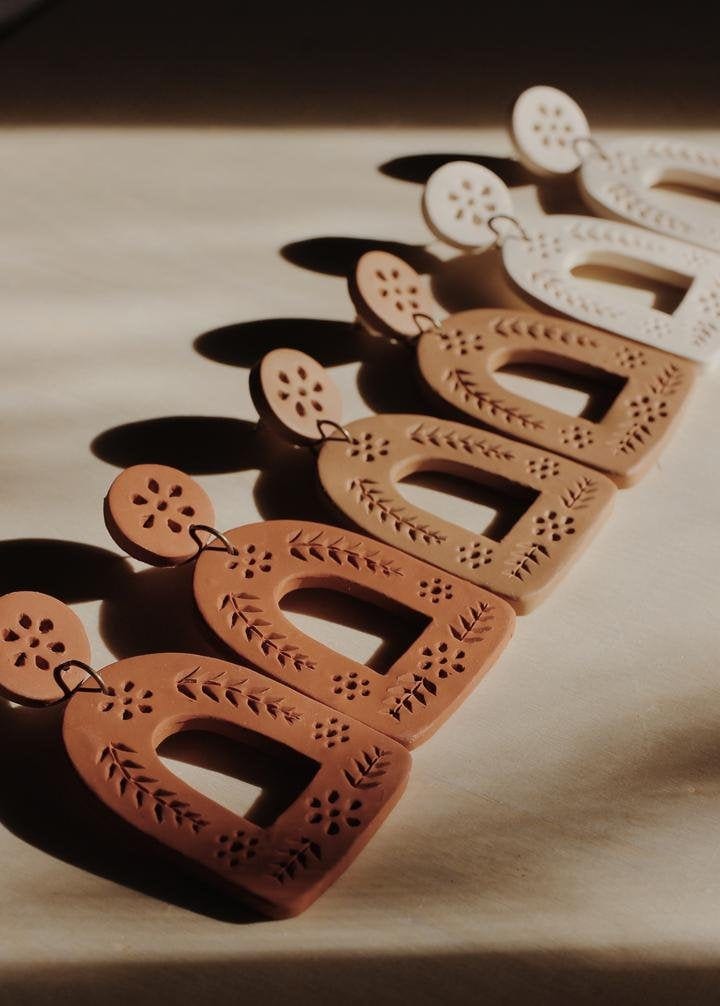 Carved Clay Earrings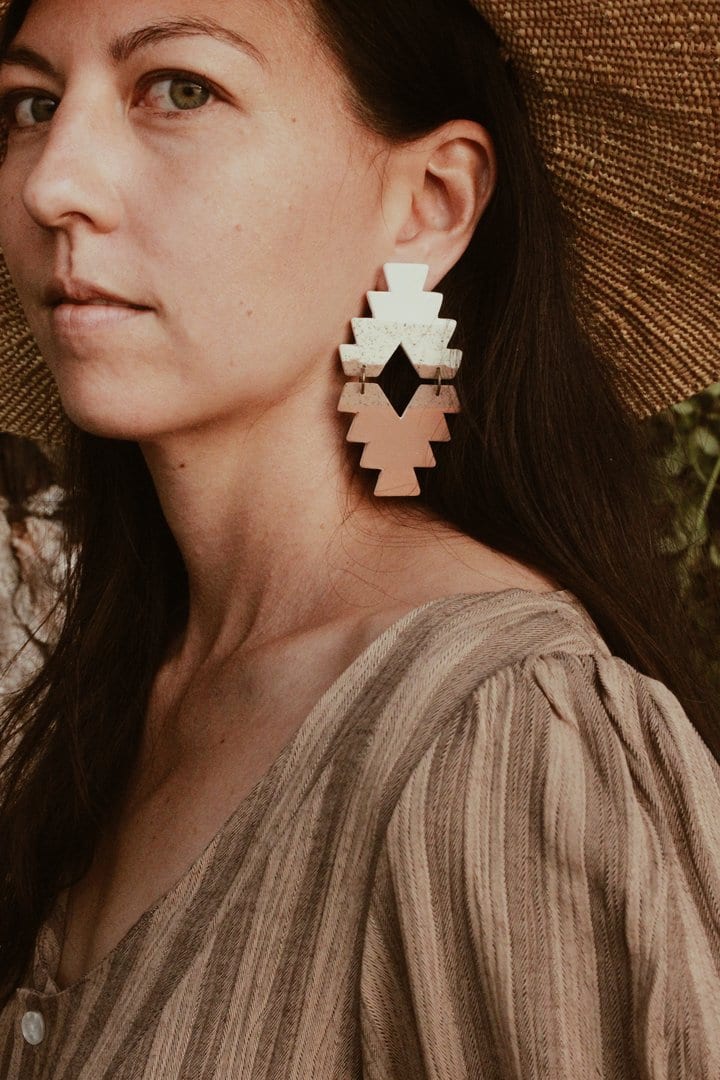 Desert Inspired Clay Earrings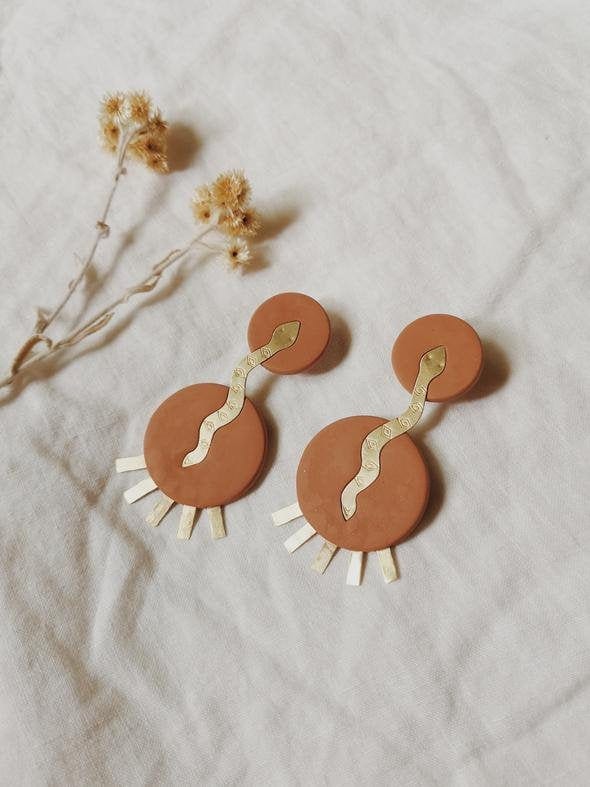 Serpent Clay Earrings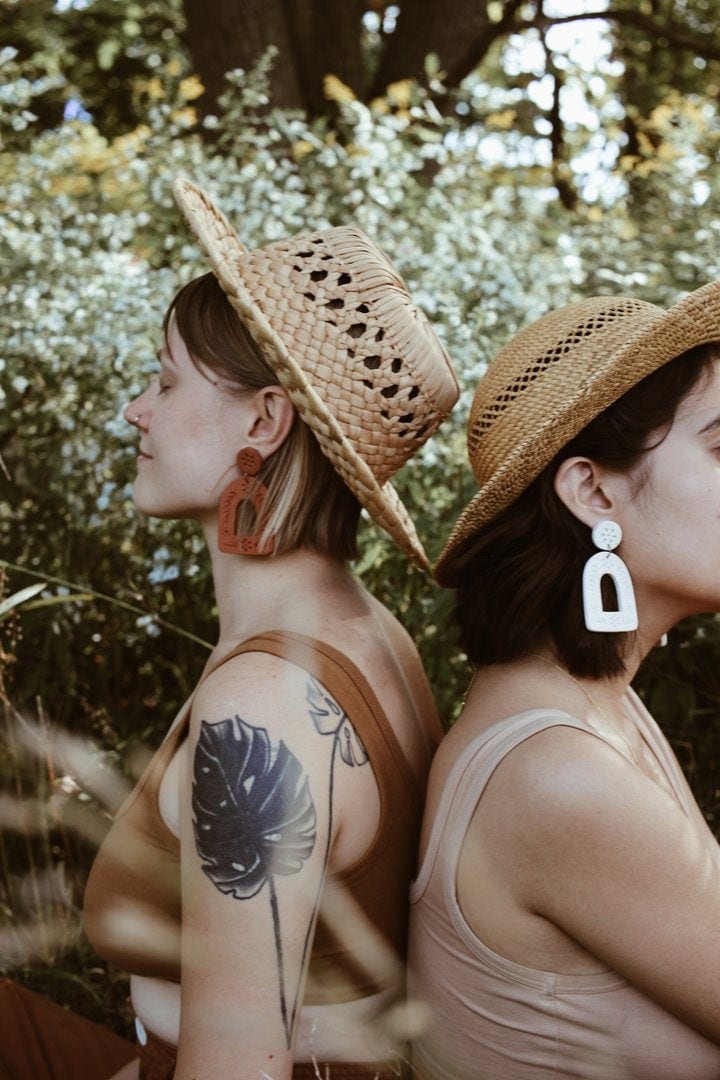 Mexican Pottery Clay Earrings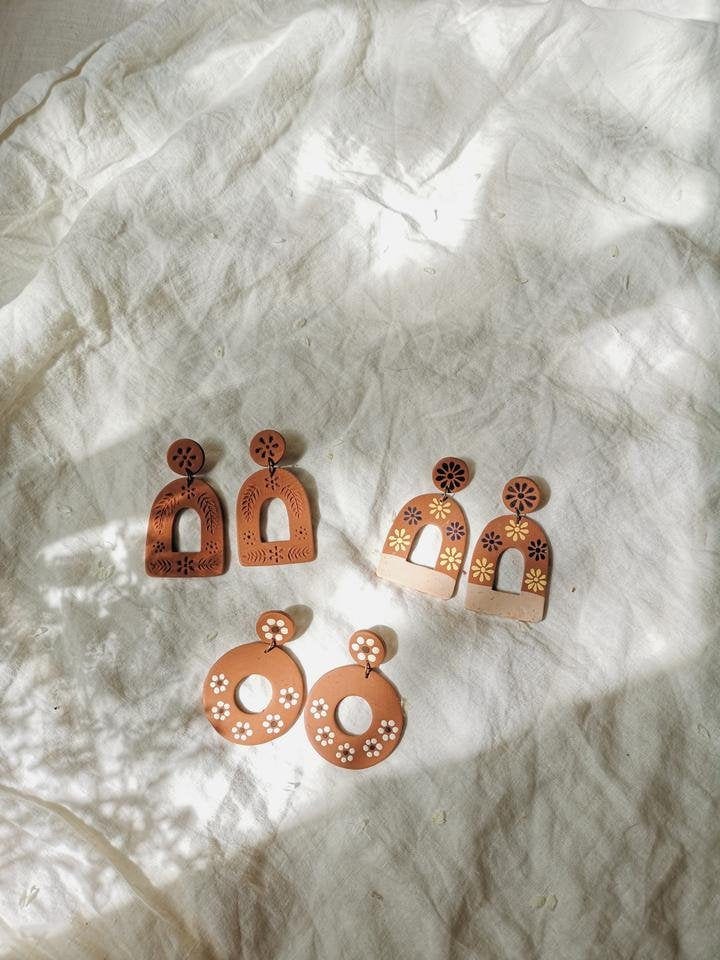 Terracotta Floral Clay Earrings
Which pair of clay earrings has you feeling some type of way? Share below – I'd love to know!
Find the whole wonderfully-crafted clay creations, please visit NeblinaNoche.