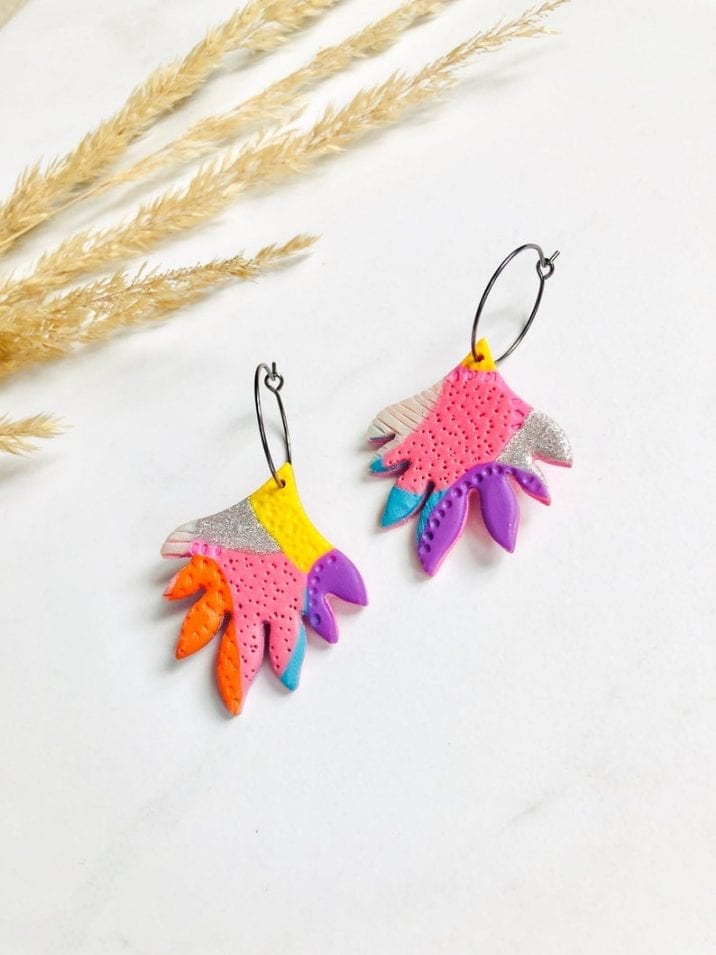 Disclosure: This post contains affiliate links, which means that if you click on one of the product links, a small commission may be credited to this site.
© All images are copyrighted by their respective authors.
For happy ears adorned with handcrafted colorful clay earrings with a textural twist.
Earrings can do a lot to your look and with these clay gems, they just add a lot of color and fun into your most neutral outfit and complement an already color-blocked one. For those who would like to try the color-block fashion style in a minimalist scale, these earrings are a way to do just that! The clay earrings are not only awashed with a combo of heart-warming colors, they also come in vividly textured too. 
Let's look at each pair now, shall we?
Frame Your Face With Joy When You Wear These Clay Earrings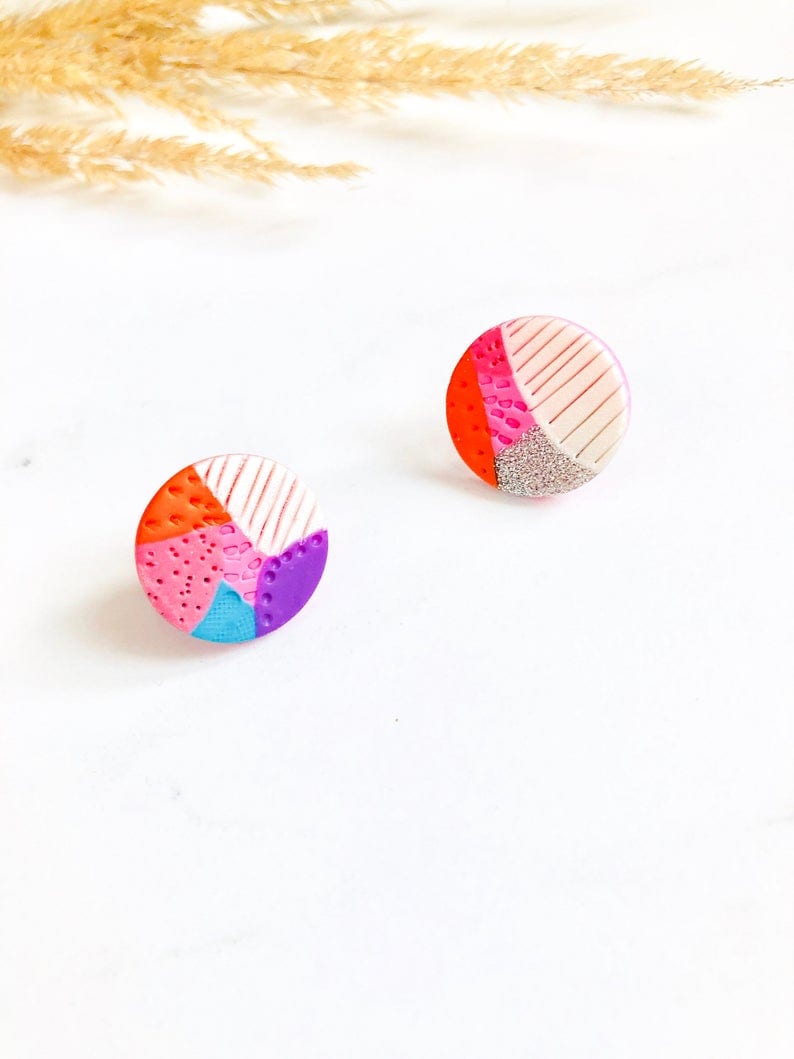 Lined and dotted for a fun textural twist, these clay earrings are happily color-blocked and will keep your spirits up!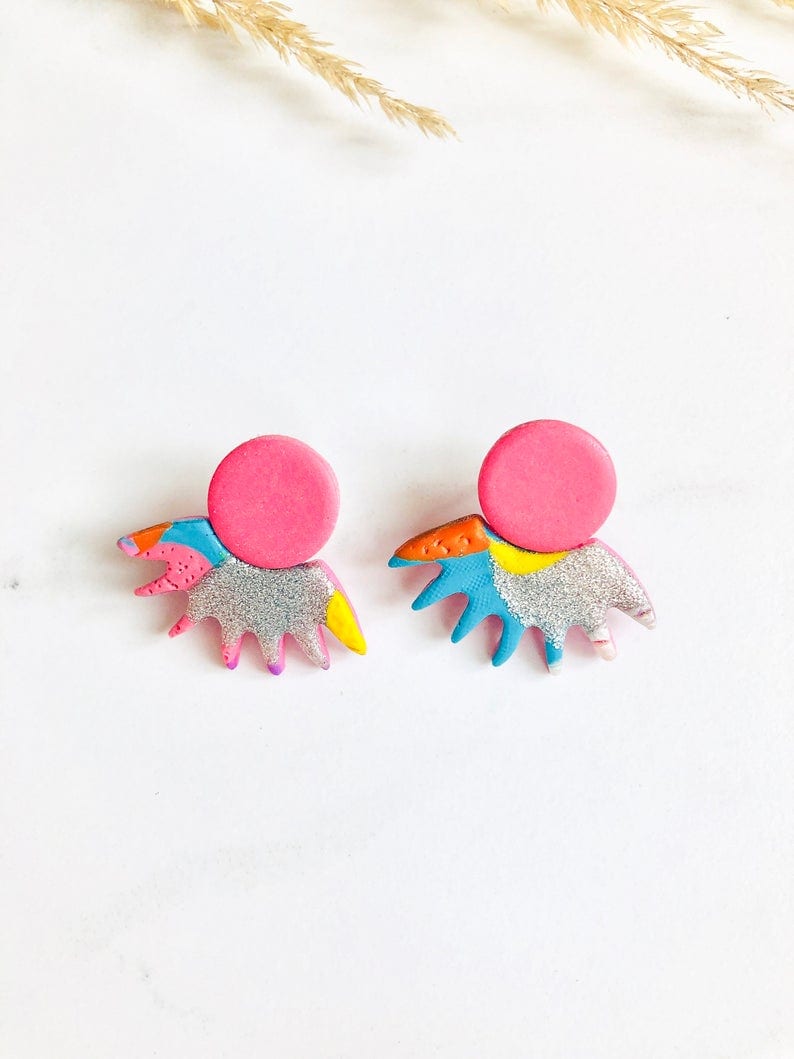 Reminiscent of the jacket earrings' look in design, these clay stud earrings are bursting with colors and patterned with whimsical textures.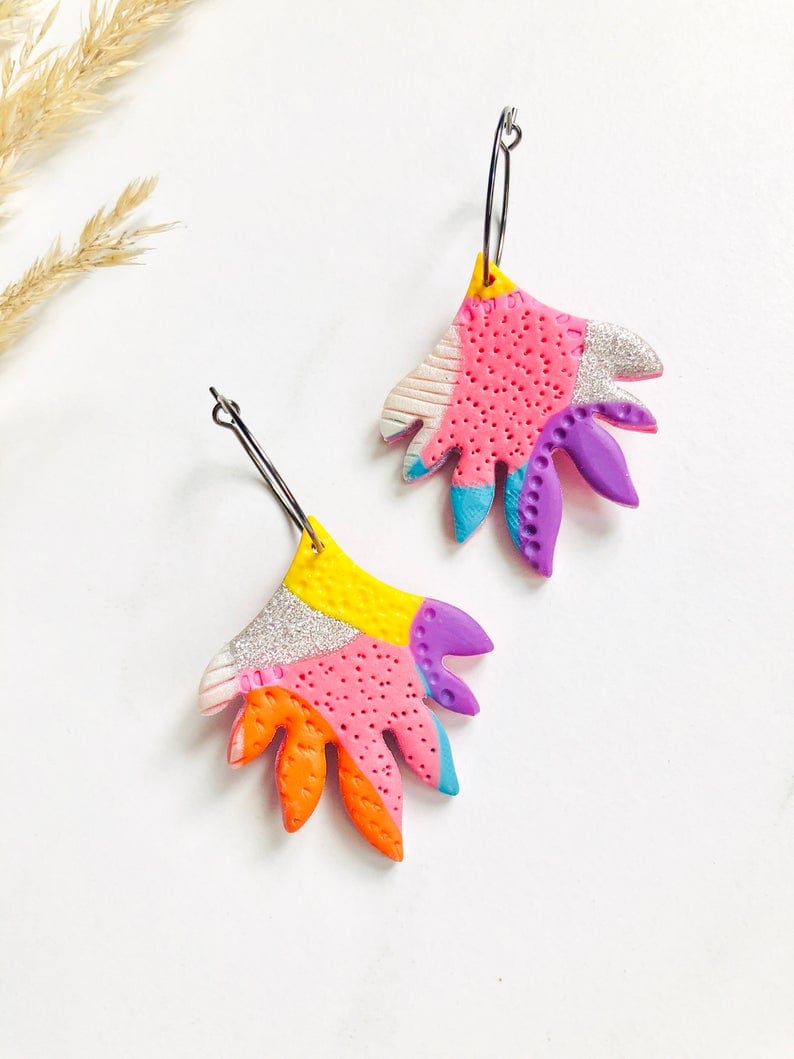 Held on by minimalist hoops, the leaf-shaped clay earrings embody the look of a vibrant tropical summer as they hang on to your earlobes.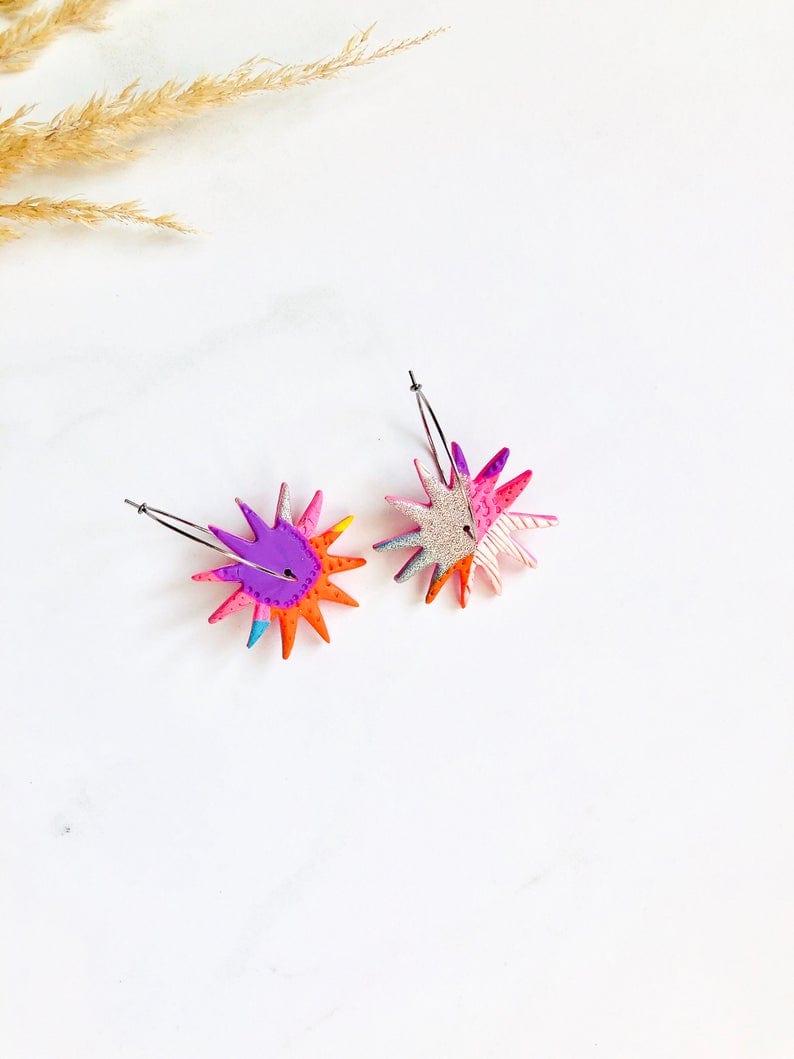 Shaped into spiky petals in pops of happy colors, these clay earrings will easily introduce a lot of character to your outfit. There's a kawaii vibe you just can't help but to notice about them!
Leaf-shaped and dangling with a pink round stud for an extra sprinkle of color, these clay beauties are a perfect starter for those dipping their toes into the world of color-blocking.
Please visit KalaClayArt for a wide assortment of clay earrings that will entice your visual palette and spruce up your look anytime you decide to wear them.
So, which of these clay earrings do you like the best? Share below – I'd love to know!
Stay safe, happy and healthy!