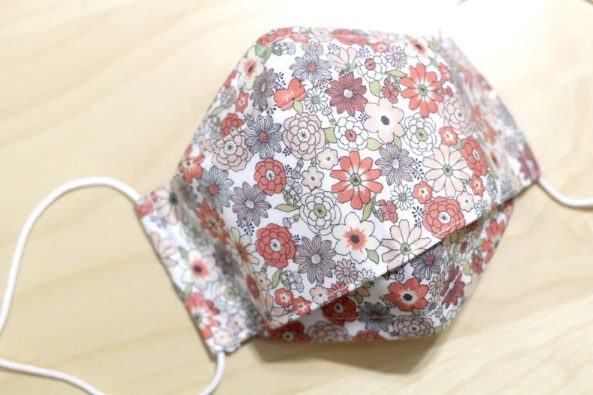 Disclosure: This post contains affiliate links, which means that if you click on one of the product links, a small commission may be credited to this site.
© All images are copyrighted by their respective authors.
For face masks that are femininely stylish, practical and earth-loving: we look at the origami 3D variety.
Let's face it, face masks that fit the face are a must-have these days.
Ever since 2020, masks are an essential staple in most people's lives. Although disposable ones have a purpose, we have a duty to wear the reusable mask alternatives. These masks are friendly to Mama earth, style-conscious to our evolving fashion sense and also tailored with a structure that takes into account of the dimensional human face. 
If you're one to adore wearing a mask that holds itself up right while it keeps you protected and ( get quite OCD when it smothers the facial area), the 3D origami mask breed is a face mask style to consider.
Because I'm really into sweet light colored masks to go with the equatorial heat and humidity, today, we'll be looking at the Korean style-inspired ones with delicate artistic floral designs that will go well with any look really. So, if you're about equipping your face with a light and breathable mask that actually holds their shape while looking good, I believe, here's a collection of origami masks you do not want to miss out on!
Mod qipao dress styles for minimalist urban hip dressing...
These origami masks are made of cotton, have filter pockets, removable nose wire and adjustable loops. You can find out more details about the handcrafted face masks when you visit Starest.
Till the next one, stay at ease, eat food that supports your body, dance when you feel like to and look after yourself.