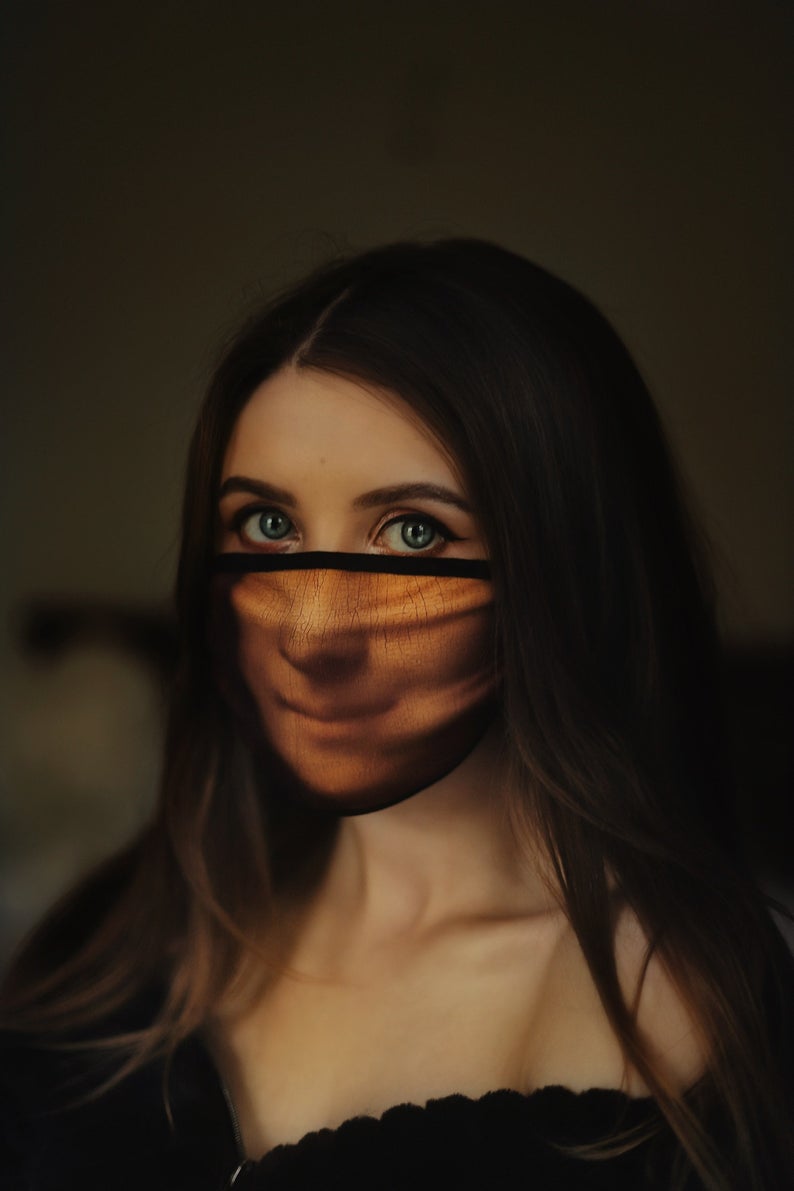 Disclosure: This post contains affiliate links, which means that if you click on one of the product links, a small commission may be credited to this site.
© All images are copyrighted by their respective authors.
It's another pandemic-friendly post featuring the top must-have apparatus in the world right now. This time, it's different. Instead of the usual low-key face masks that are cute and practical, these masks are for days when you want to brighten up other people's day or for when it's a funny mask day at your work space whether at the office or home.
These face masks are a way to combat the pandemic blues when you're feeling deprived of other people's lower half of the face when out in public. If you're feeling low energetically because of the face-mask-wearing norm, relax! You can be the first one to loop these striking face shields around your head to show that you can still be funny while practicing excellent corona-preventing etiquette. 
Instead of a plain fabric mask with solid colors and fashionable prints, why not get a mask that is expressive and witty with a touch of madness to go with your outfit and let other people smile or chortle under their face mask? That's a thought worth pondering, isn't it?
If you're wondering what funny face masks are out there at the moment, sit tight and simply scroll away. 
Make People Smile When You Wear These Face Masks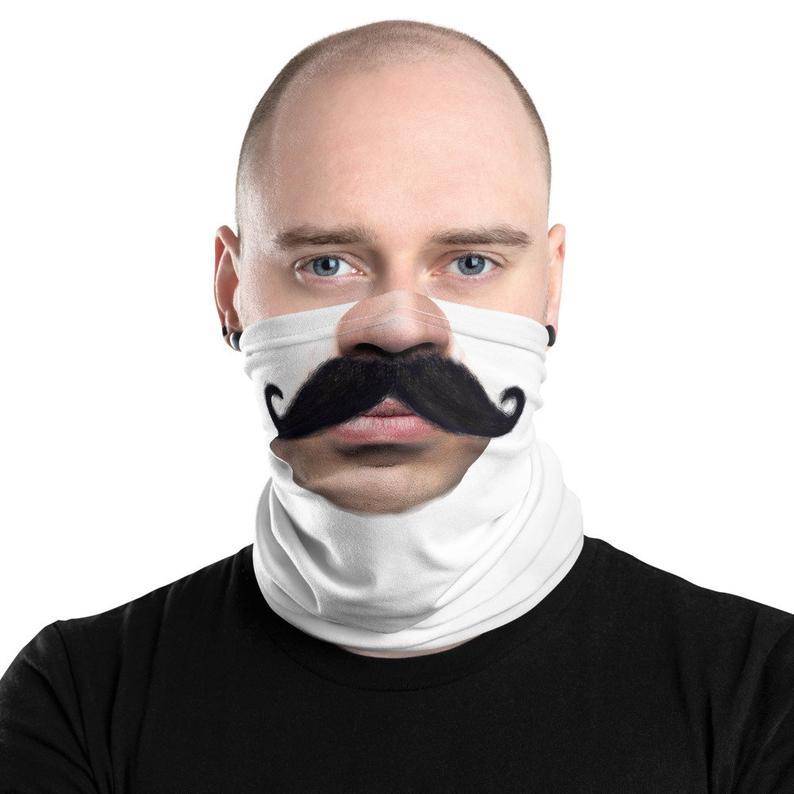 For men(and women) who want to express their manliness, a mustache of the handlebar variety over the top of the face mask is truly heaven-sent. Upgrade your pandemic accessory game with this neck gaiter face mask and watch people's eyes sparkle when you walk by.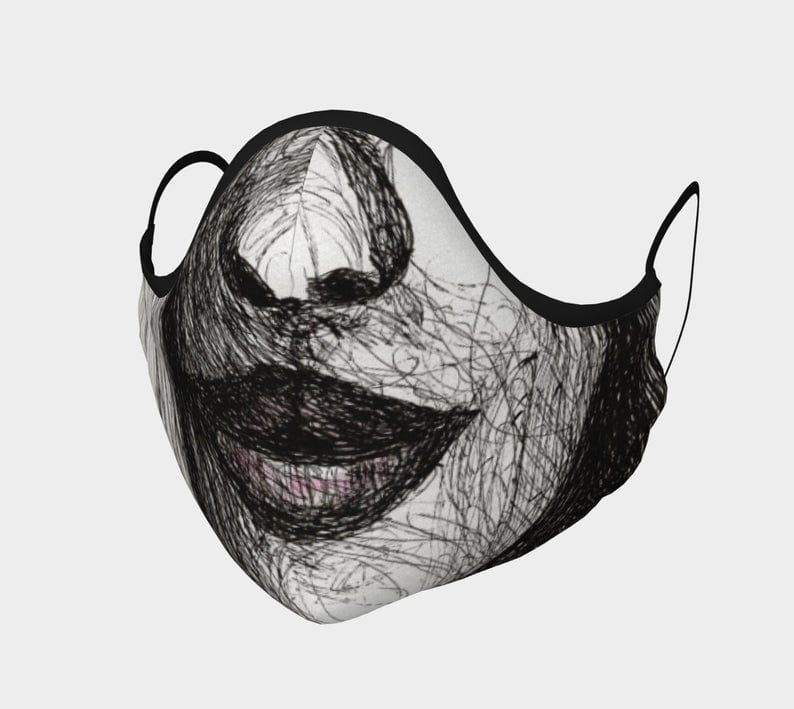 During these wild times, embrace expressing your love for masks with an artistic flair and be a walking art. Don this piece of art and have an instant abstract lower face!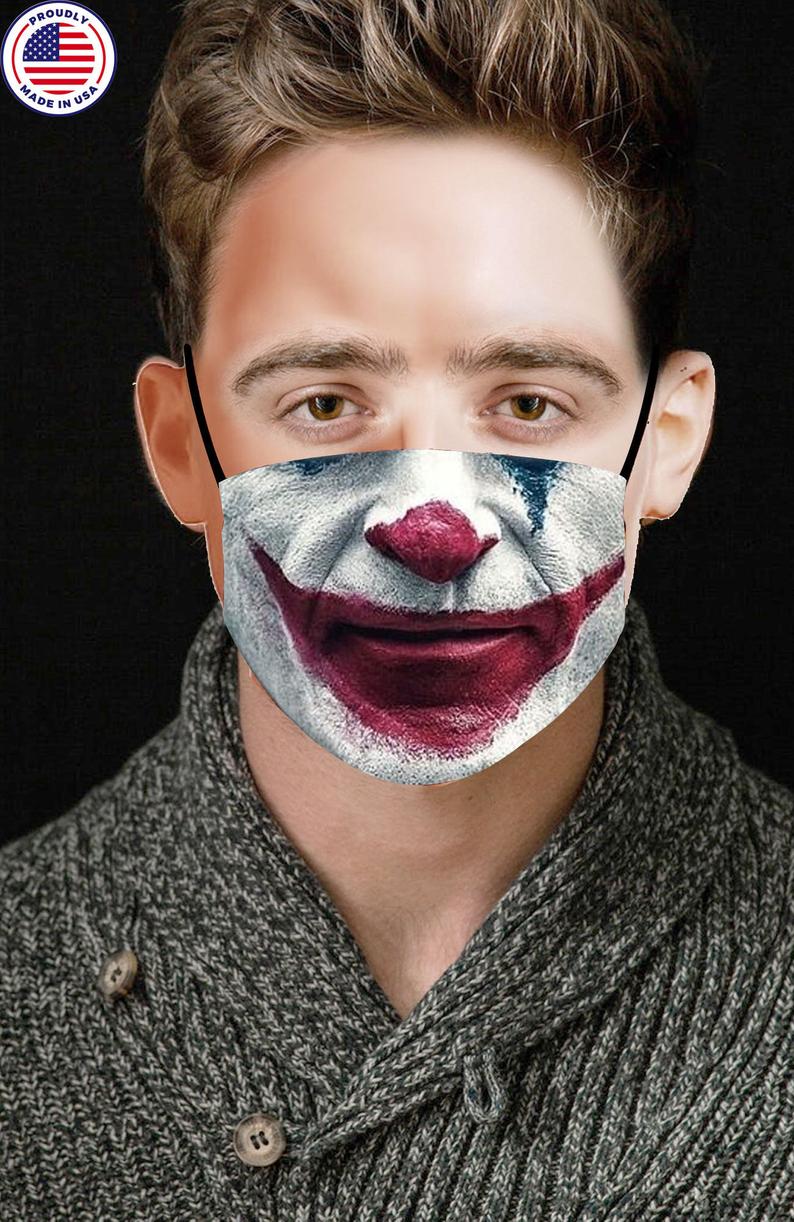 Entertain and spook the general public when you put on this statement-making mask. Children will stare and some might laugh. What a way to share joy while doing nothing, really.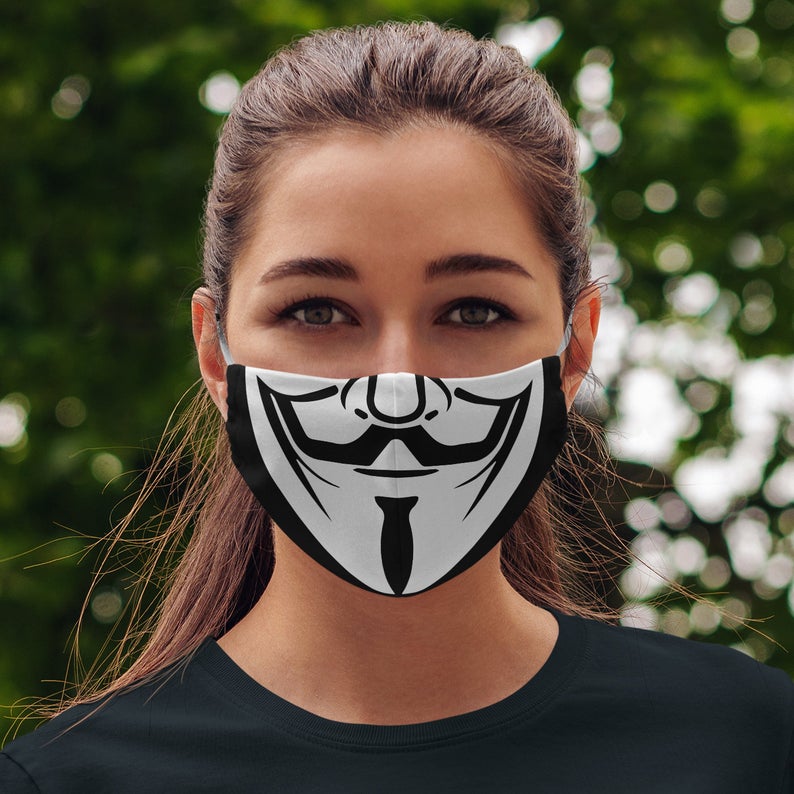 Ooze maximum mystery while you do your pandemic grocery-shopping when you cover most of your face with this highly-coveted face mask. Buying spinach will never be the same again.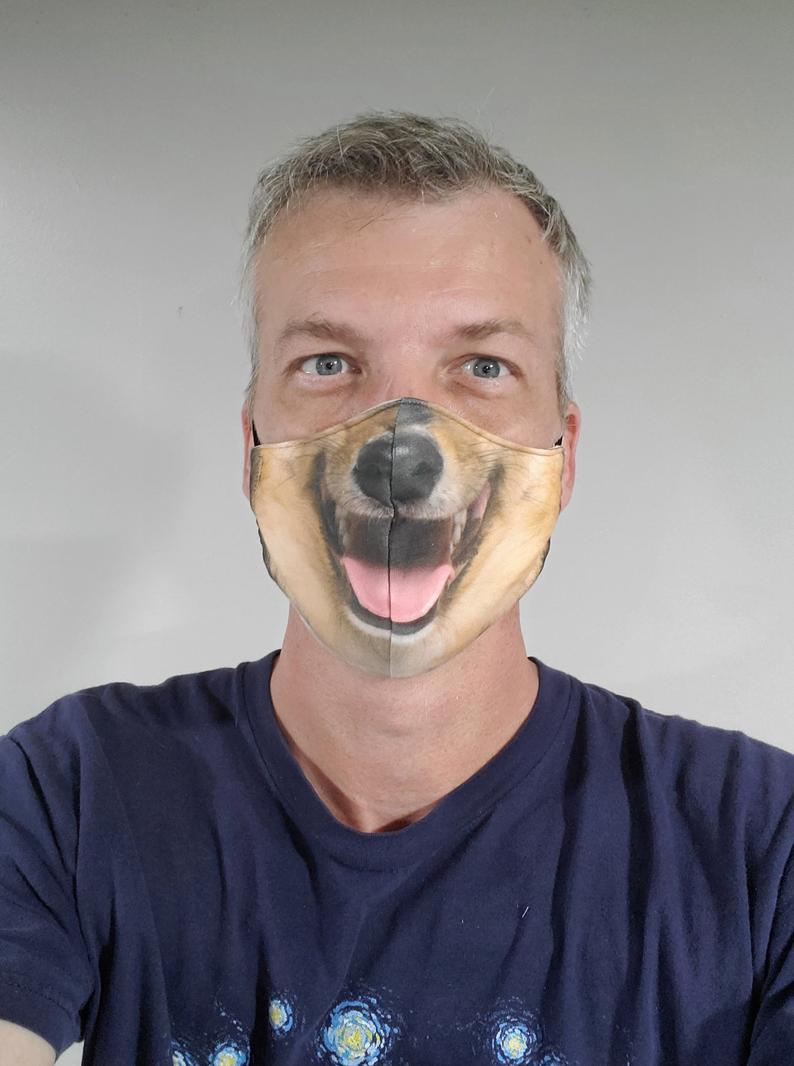 Other real dogs will woof in approval of your mask style choices. A great mask for dog lovers and those who have always dreamed of being a canine.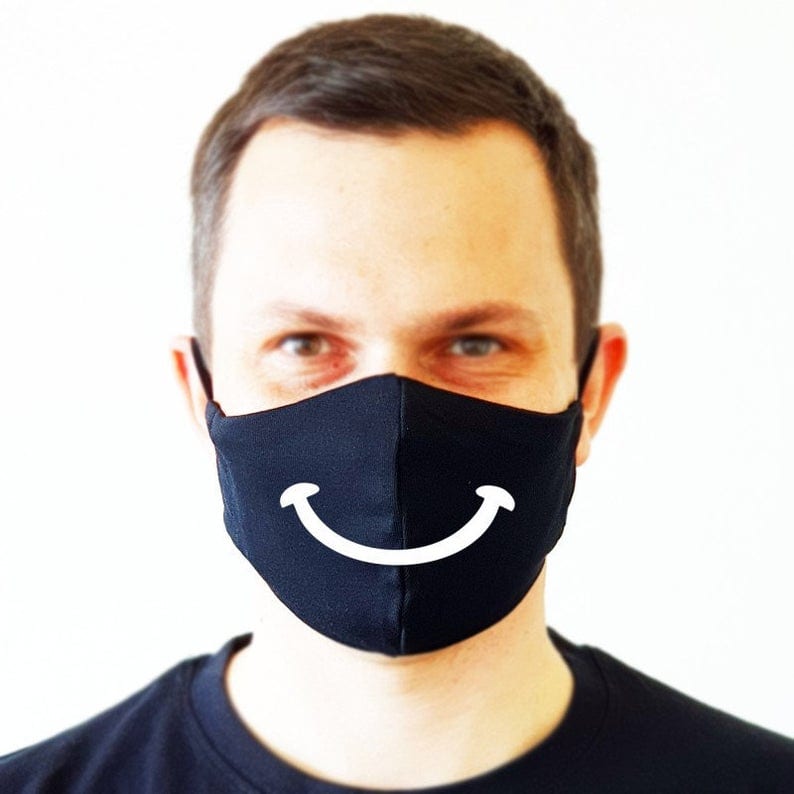 Unnerve other around you when you wear a face mask with a perpetual faux emoji-esque smile
Show your fun side while wearing the pandemic most-wanted accessory that features a smile with lots of teeth action and a nose to remind people that it's still in existence.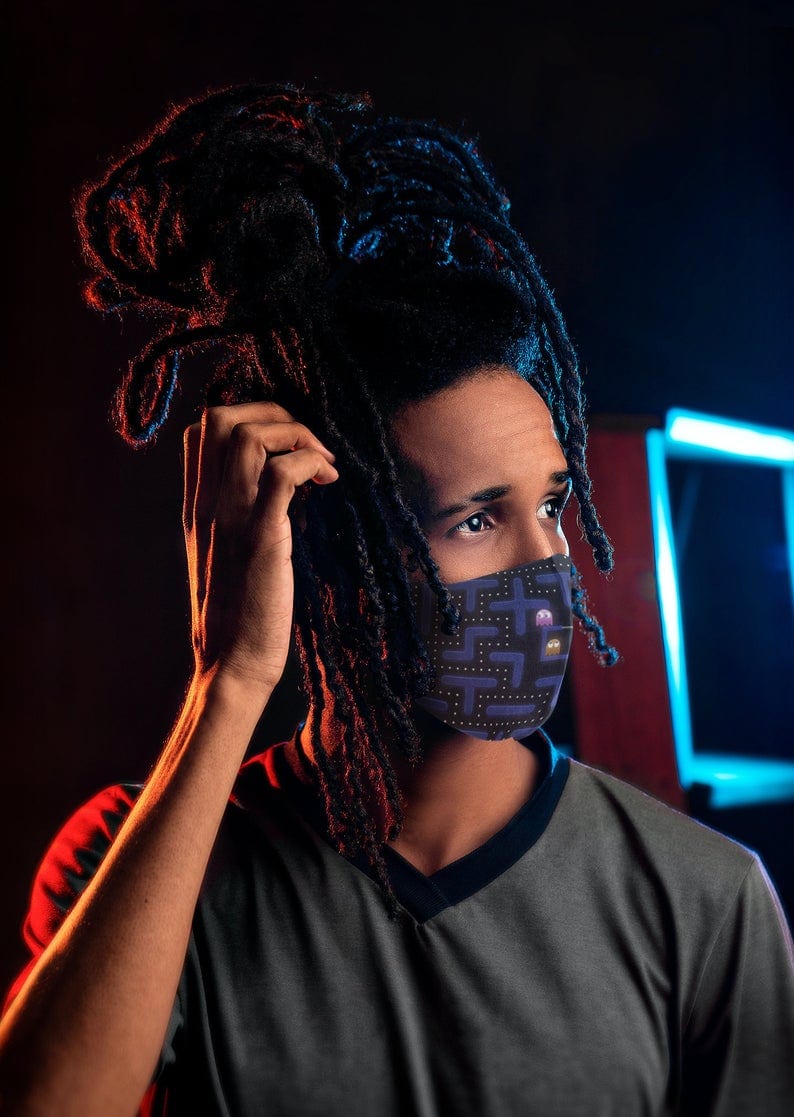 Have intense love for the retro game called the Pac-Man? Wear it on your face and elevate your covid-19-protective OOTD and inspire others while you're at it.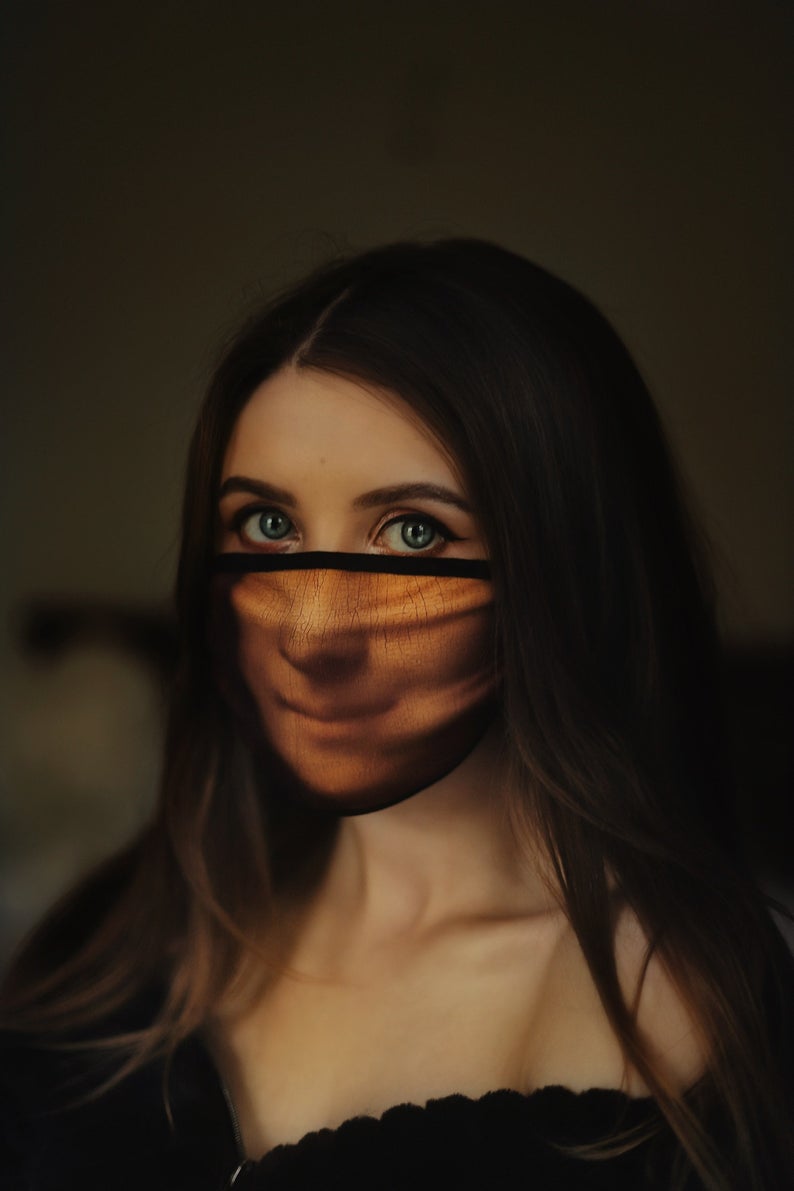 Always wanted to be the enigmatic Mona Lisa? Do it now while it's the norm to cover most of your face because you can!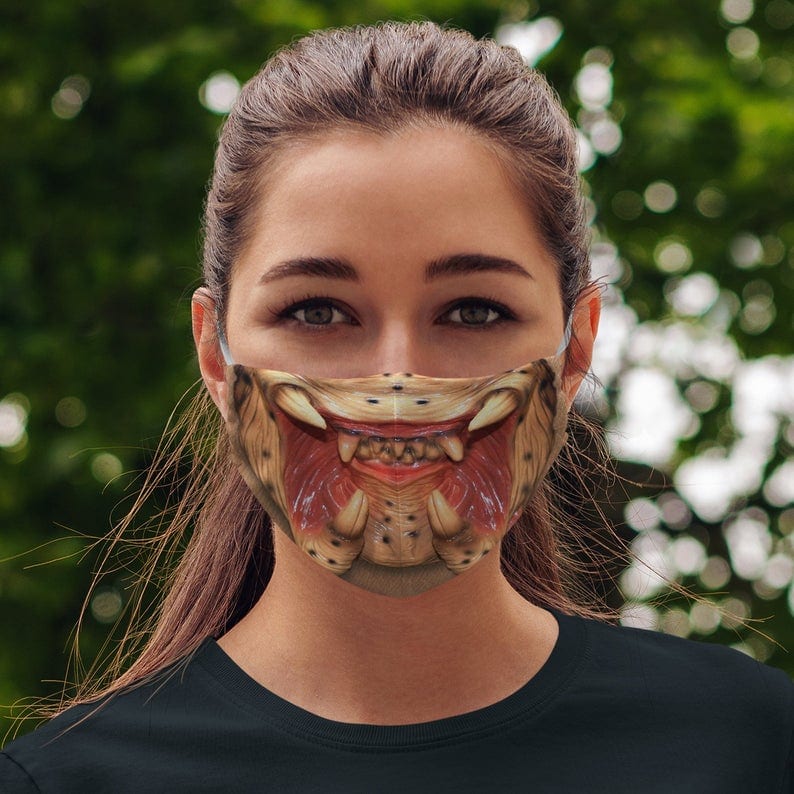 It's not Halloween yet but you can wear this goosebumps-activating face mask to protect yourself from the virus and terrify other people into keeping their social-distance. Total win!
Which funny face mask is your style? Share below – I'd love to know!