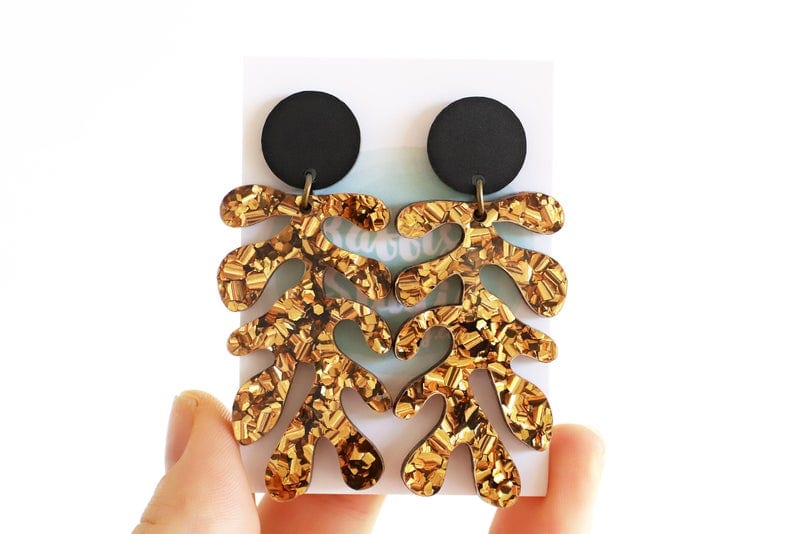 Disclosure: This post contains affiliate links, which means that if you click on one of the product links, a small commission may be credited to this site.
© All images are copyrighted by their respective authors.
Ear inspo: Lightweight acrylic earrings with a modern color duo and made in versatile shapes.
A blast from the past, acrylic earrings have been making their way back into the hearts of modern fashionistas these few years. From the signature tortoiseshell acrylic earrings that were a thing in the 80s to the more vibrant pairs that are rainbow-colored, it can be quickly said that there is no such thing as too many acrylic earrings! Their lightweight characteristic is a factor in their appeal for those with earlobes that resist wearing earrings that are weighty. I like that a lot!
For party ears, nothing beats an acrylic earring style that combines a matte black color with a pop of eye-catching gold or bronze glitter. These earrings are made for sensitive ears too! If your ears only have love nickle-free earrings as I can relate, then these are some of the chicest glitter acrylic earrings to consider.
Enjoy!
Lightweight Acrylic Earrings With Eye-Catching Glitters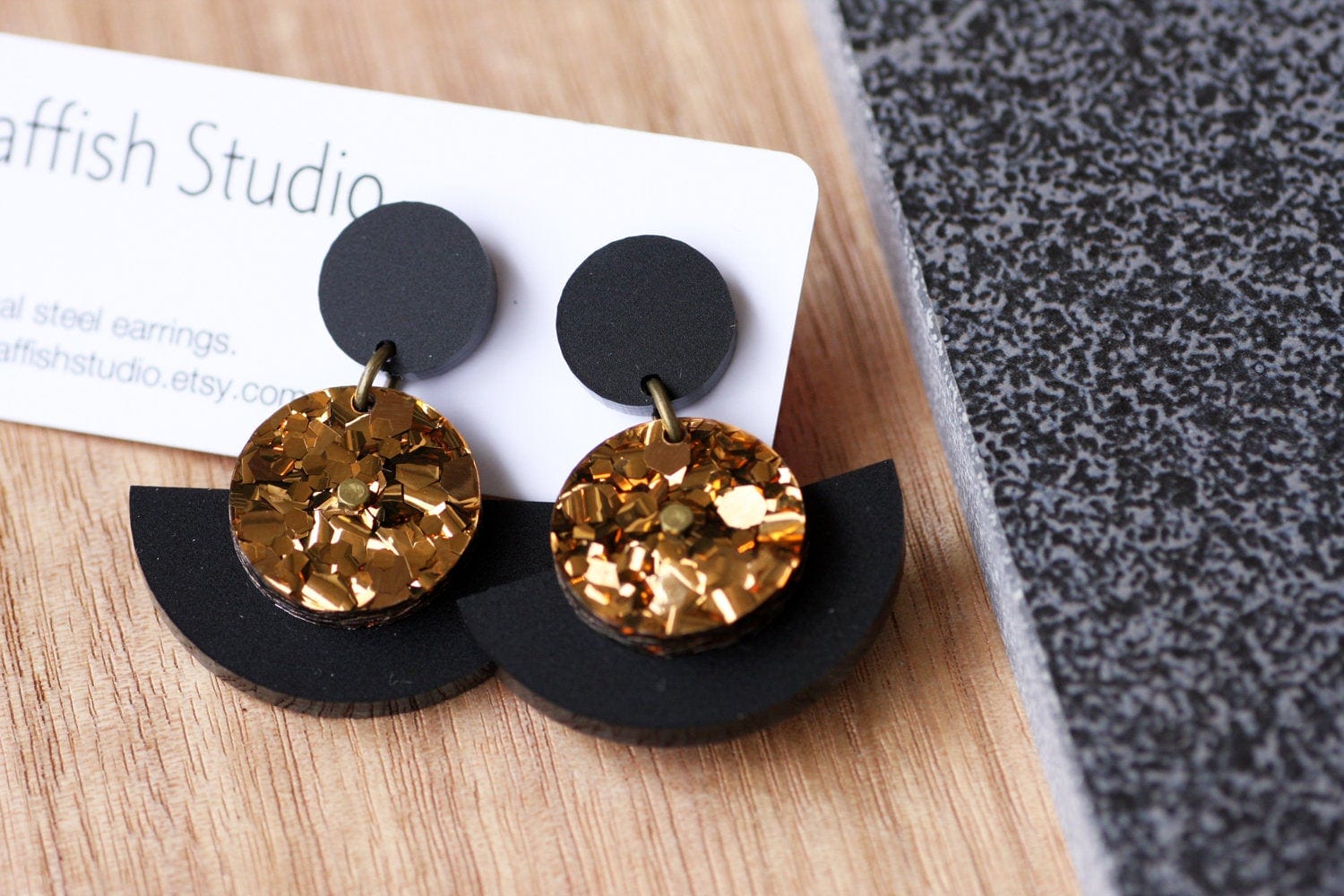 With a combo of bronze glitter and matte black, these earrings will no doubt frame your face with an exquisite modern flair.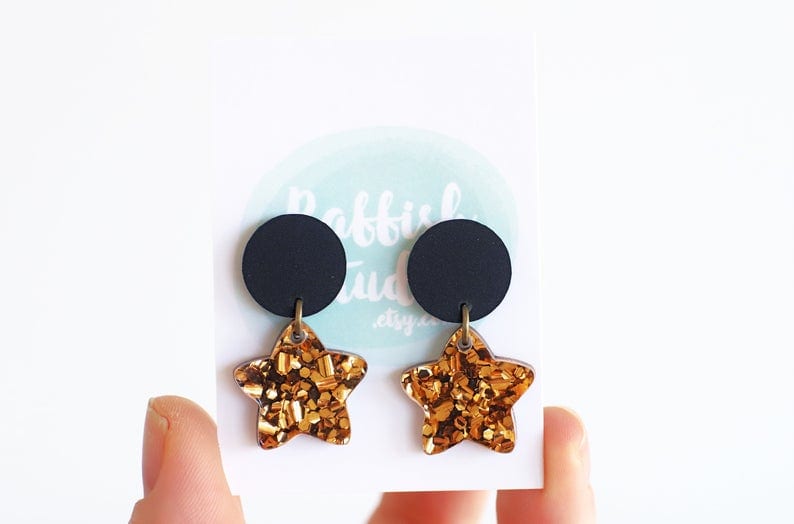 Made with high shimmer bronze acrylic, these will be make your earlobes extra captivating!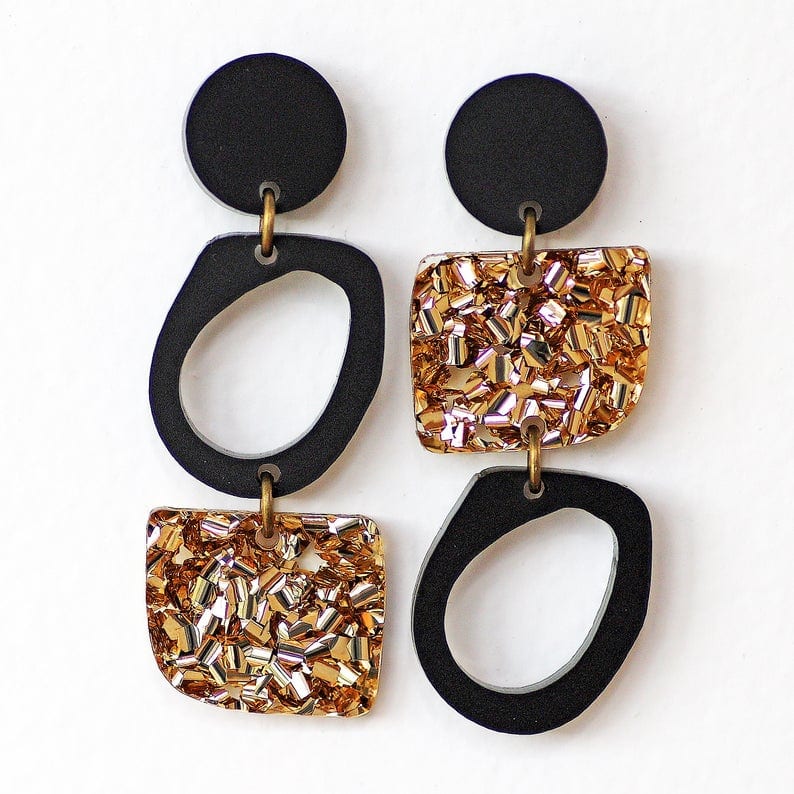 Asymmetric acrylic earrings style designed for popping ears. Just look at the glitters! They're made of premium sparkling glitter accents for extra glitter power!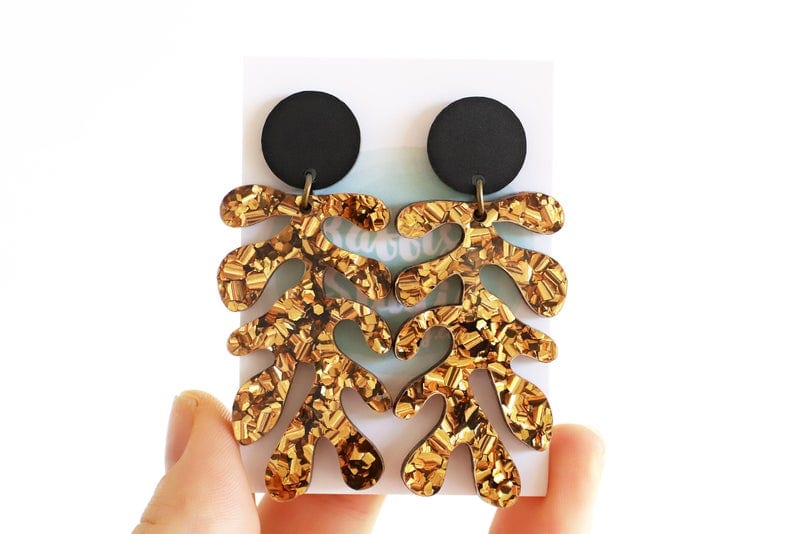 For acrylic glitter earrings that remind you of tropical palm leafage with a glam twist.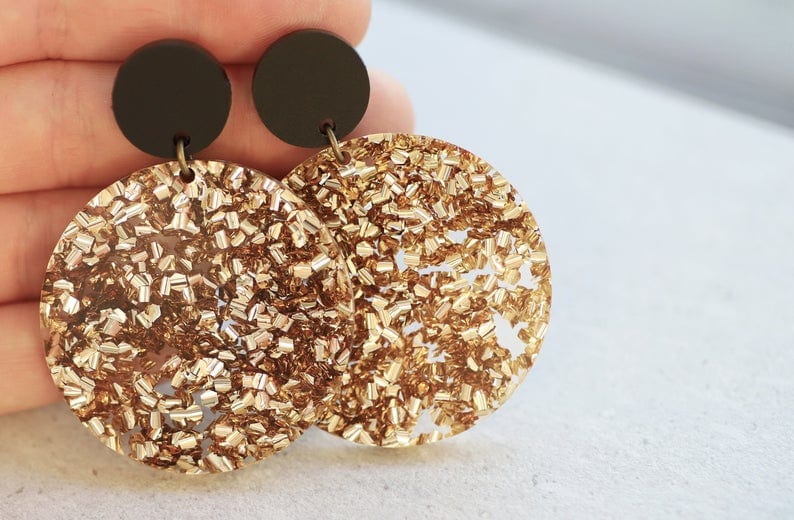 Sometimes, a pair of intensely glittered earrings is all you need.
I absolutely adore these glitter earrings in acrylic. What about you? I think they're a fantastic way to give add a pop of interest to a casual outfit and will readily compliment a party attire like no other. Love these earrings? Be sure to have a closer peek at them and more by giving RaffishStudio a visit!