Disclosure: This post contains affiliate links, which means that if you click on one of the product links, a small commission may be credited to this site.
© All images are copyrighted by their respective authors.
Mood: Square neck everything!
Rest the round necks, v-necks, scoop necks and all the off-the-shoulder necks because we've got a real neckline contender to wearing this pandemic season. It's the square necks, peeps.
Inspired from the olden days of milkmaids and specifically the neckline of the dresses that they were wearing more than the lifestyle of milking cows and the dairy-associated activities, the new neckline is especially sultry and oh so feminine.
Coupled with a touch of that sweet bardot style and popping poplin sleeves, the modern milkmaid blouses (and dresses) are really making me do a double take whenever my eyeballs see them. I'm pretty sure I'm not alone.
What is the appeal, you wonder. Well, perhaps, it's another branch of the clavicle-flaunting trend. A much more wearable way to showcasing your upper shoulders while still having some sleeves hanging about you and not just any sleeves too, mind you. They are as perky as can be when they come with a bit of strategic gathers, ruching and basically any feminine tailoring to magnify that feminine appeal.
Whether it's a crop blouse or one that is in a regular length (the kind you can tuck in), the square neck blouses of today bring out a new vintage sort of allure in anyone who delights in wearing them.
Don't agree? Come on! Take a look at the square neck blouses below and tell me you're not swayed to consider the milkmaid neckline?
Are you ready for some superbly sultry square neckline tops?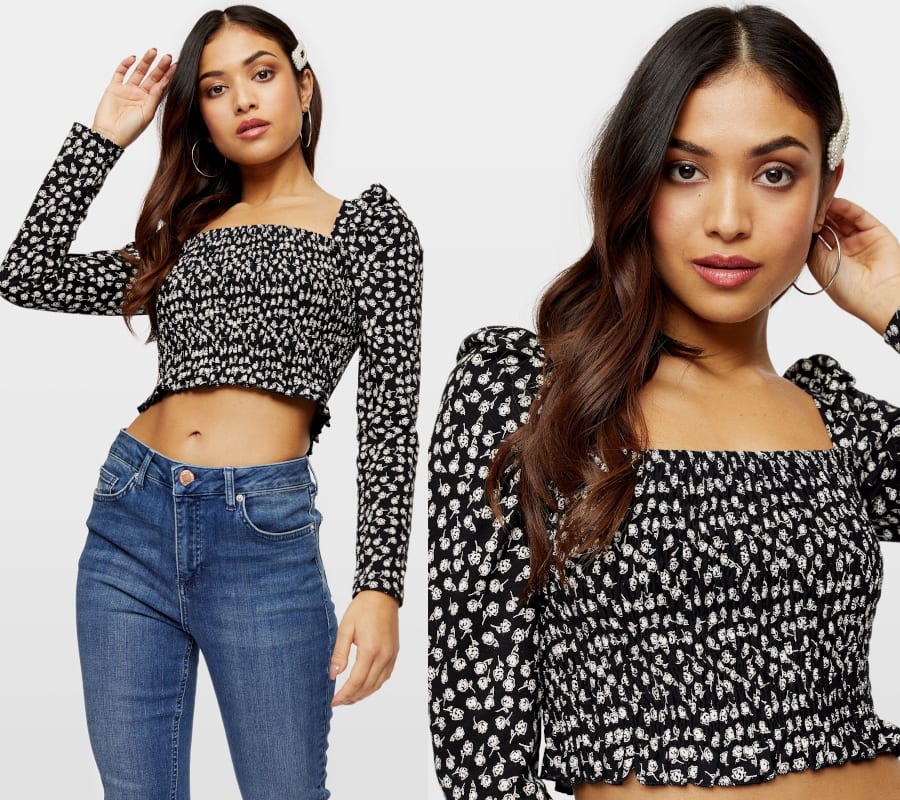 Square neck, long sleeves, perky shoulder and a crop style: this top is everything!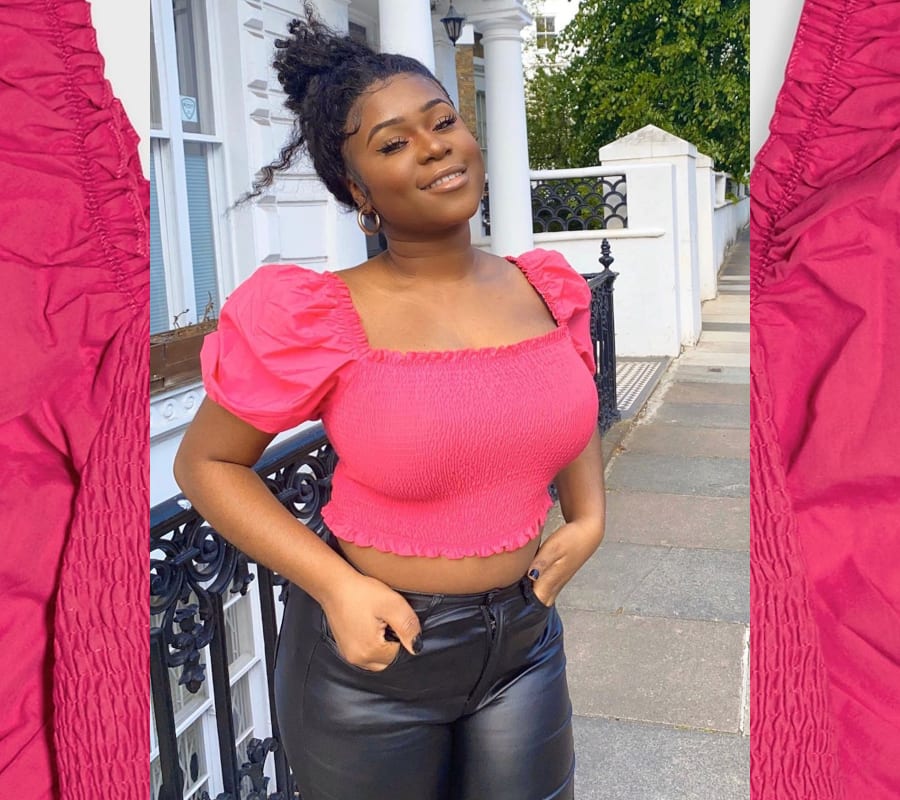 Gorgeous pink toned crop top perfected with a pair of puffy short sleeves and of course, that neckline!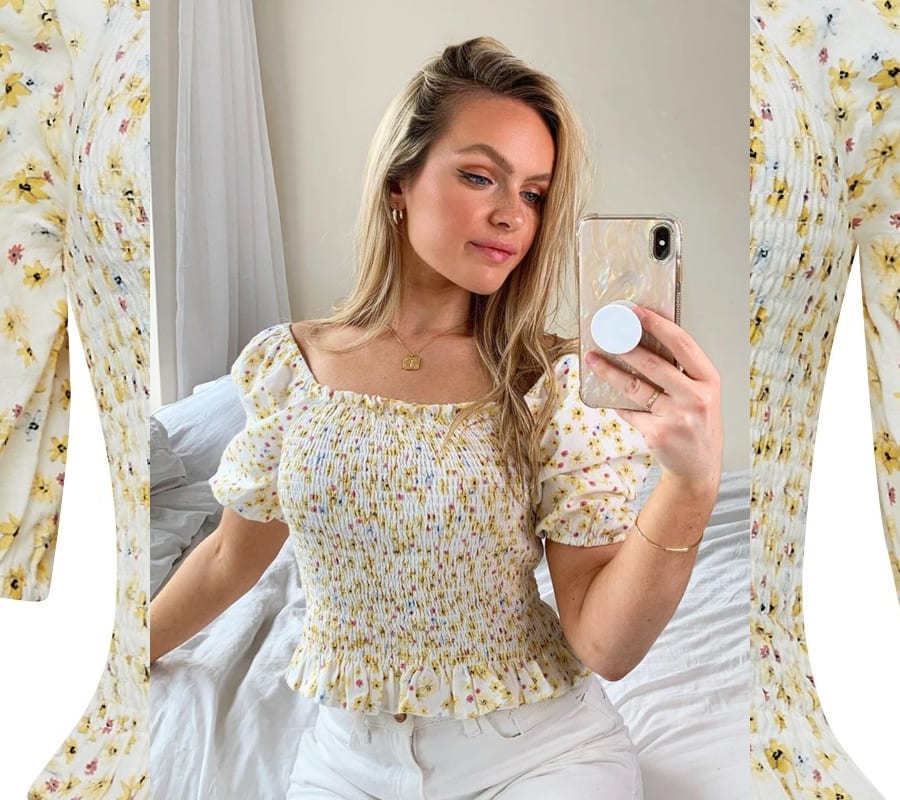 Extra femme in ditsy floral, this shirred top has sweet volume and gathers in the sleeve region and a neckline I can't decline.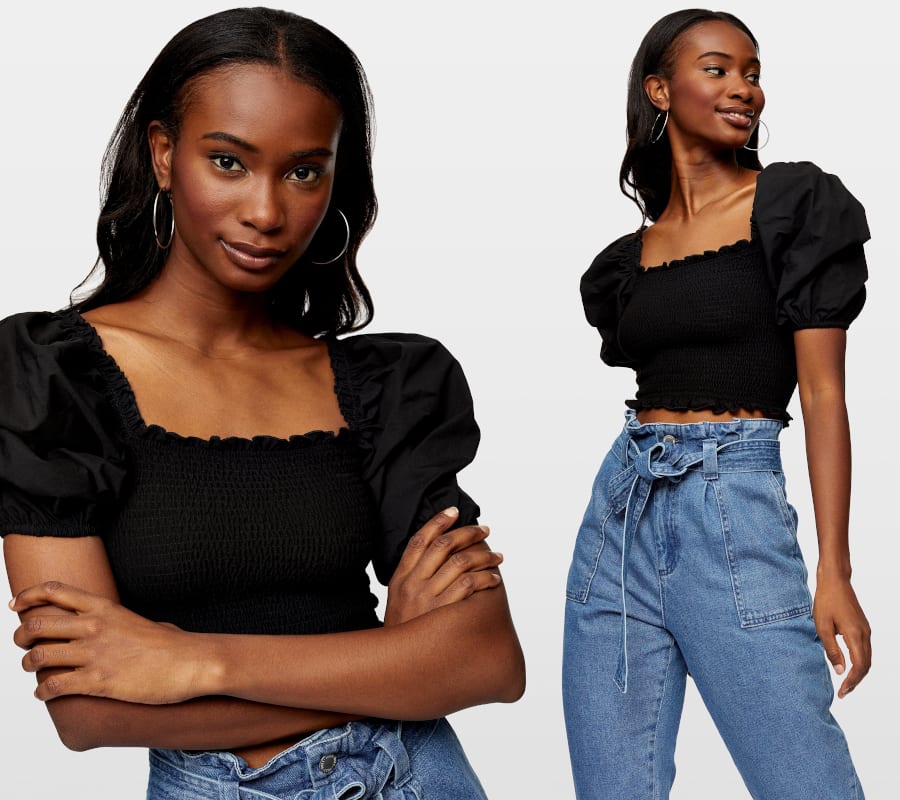 The shirred detailing makes the square neck crop top extra ladylike. Puff sleeves bring in a retro detail into the chic crop blouse.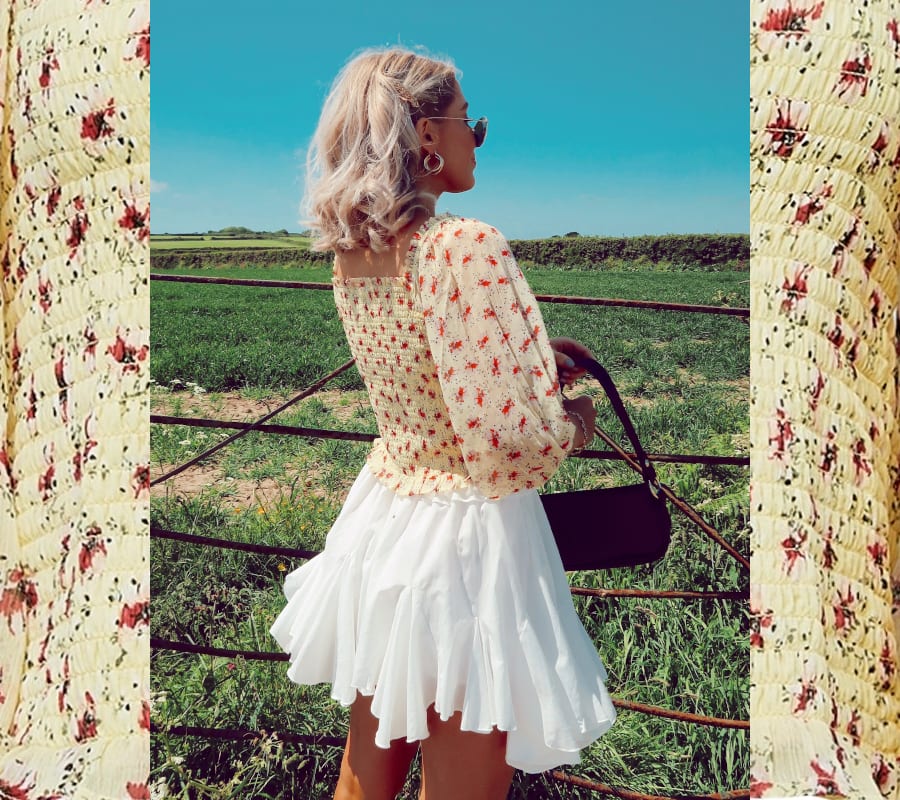 Soft and relaxed quarter sleeves for a summery feel and yes, that dazzling square neck again, girls.
So gals, what do you think of this square neck puffy sleeve top style? Is it your cuppa tea? Which blouse do you see yourself wearing? Let me know your thoughts!