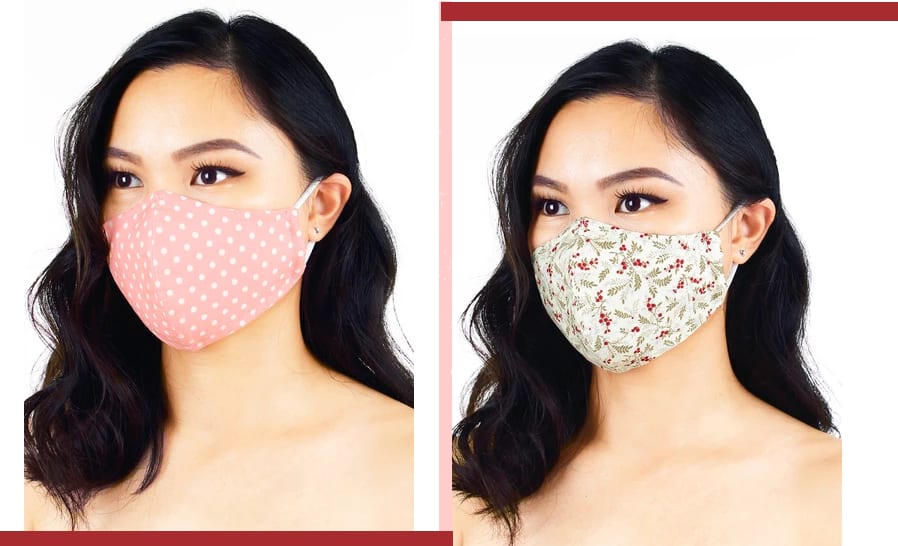 With the new norm being the standard and wearing face masks a necessary approach to living in the times of corona, what better way than to invest in a mask you absolutely love wearing?
Malaysian pure cotton face mask: With adjustable cord and in print styles you love! Also available for the little ones!
Why this mask, you ask?
Well, made of breathable pure cotton that is a heaven-sent, it suits the practical demands of the Malaysian tropical humidity that can be is too real and strong. So, these face masks come just at the right time. Locally-made and utterly pretty, the face masks are rendered in a variety of colors and prints to suit your the modern day fashionista's style preference.
The deets relating to the material used in the making of the face masks are as below:
Made of 3 layers of pure, 100% cotton material that includes a filter pocket, flexible nose bridge wire and elastic straps with adjustable cord stoppers, these ladies' face masks are reusable and washable.
They are super comfortable and can be used to reduce exposure to dusts, pollen and general air pollution.
You will receive a FREE complimentary piece of PM2.5 filter with each mask order. The filter is disposable and you can use it up to 1-2 weeks if used occasionally. You may choose to purchase more PM2.5 filters according to your specific needs.
The dimension for an adult female mask is as below:
Height: 14 cm; curved
Length: 18 cm
Trendy & Practical Adjustable Pure Cotton Face Masks
Just look at these beautiful cotton masks, ladies..I'm pretty sure that any pair of them will delight you! These are just a few which caught my eyes: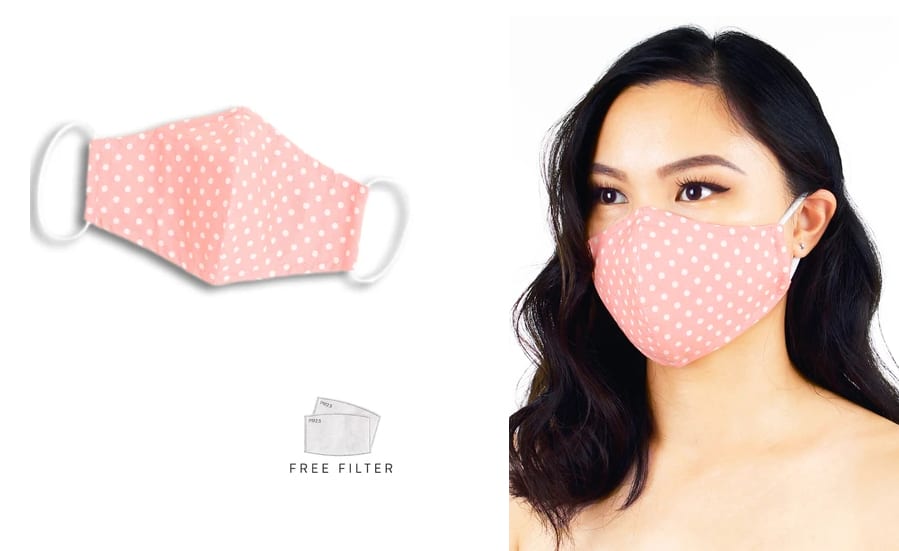 Polka Dot Cotton Face Mask
For the extra feminine dresser with a love of polka dots.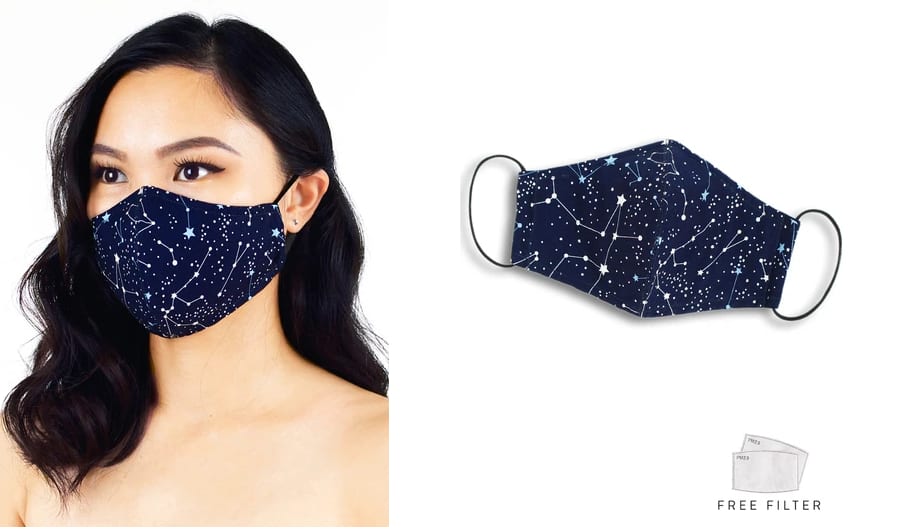 Constellation Cotton Face Mask
For the star-gazer in your lives.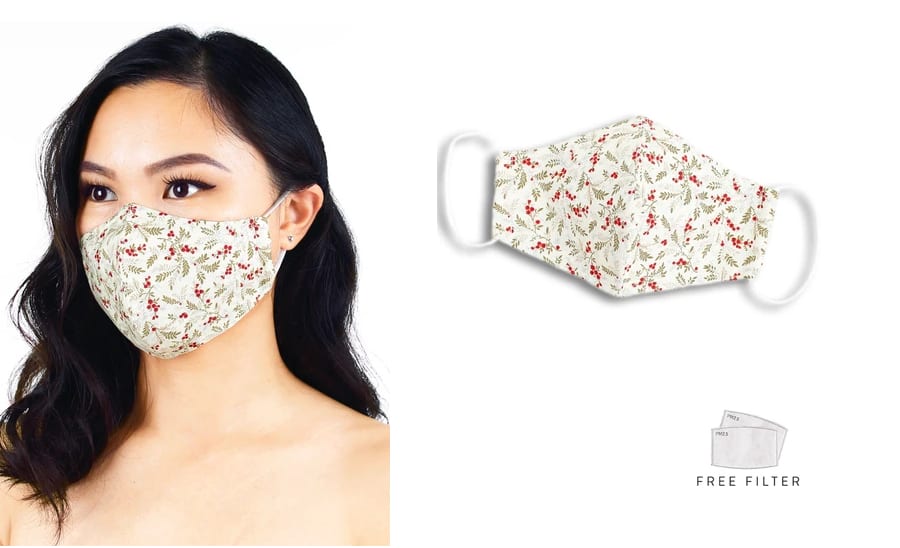 Red Floral Cotton Face Mask
For the botanical type, the wild-flower-gathering friend who also happens to smell like fresh blooms.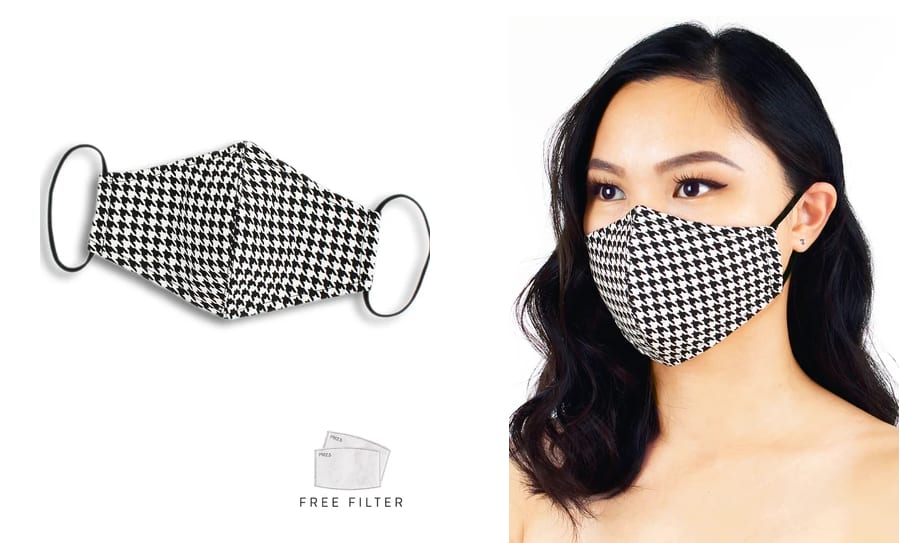 Houndstooth Cotton Face Mask
For the one that is either clad in black or white or both, this universal print shall appeal...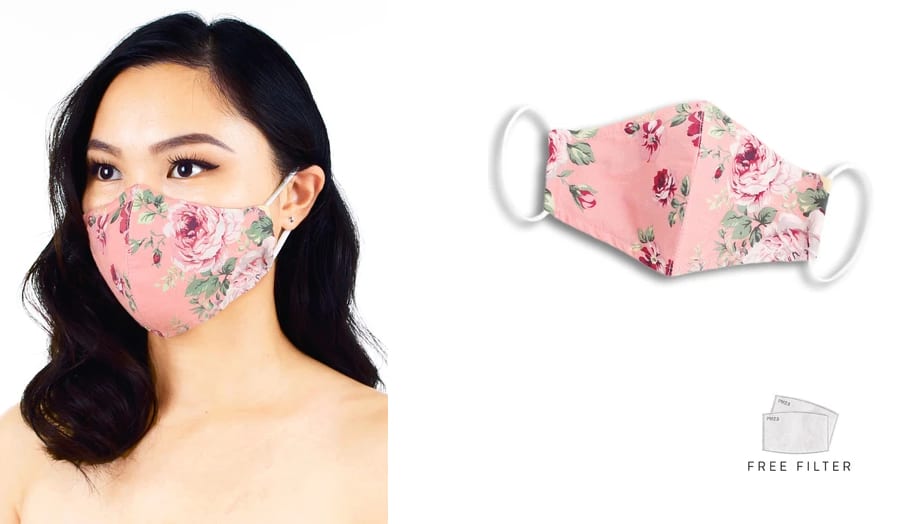 Rose Cotton Face Mask
For the rose-loving and pink-adoring style sister.
The Close-Up Details of the Pure Cotton Mask are on Whitesoot. Please view them there.
These cotton face masks are gentle to the skin and are designed for children as well in a smaller size variety. They're machine-washable. When you receive the mask for the first time, it's recommended to hand-wash it prior to using.  Even after many washes, the print and color will remain bright and vibrant.
For more additional queries, visit the maker and designer of the cotton face masks which is Whitesoot.