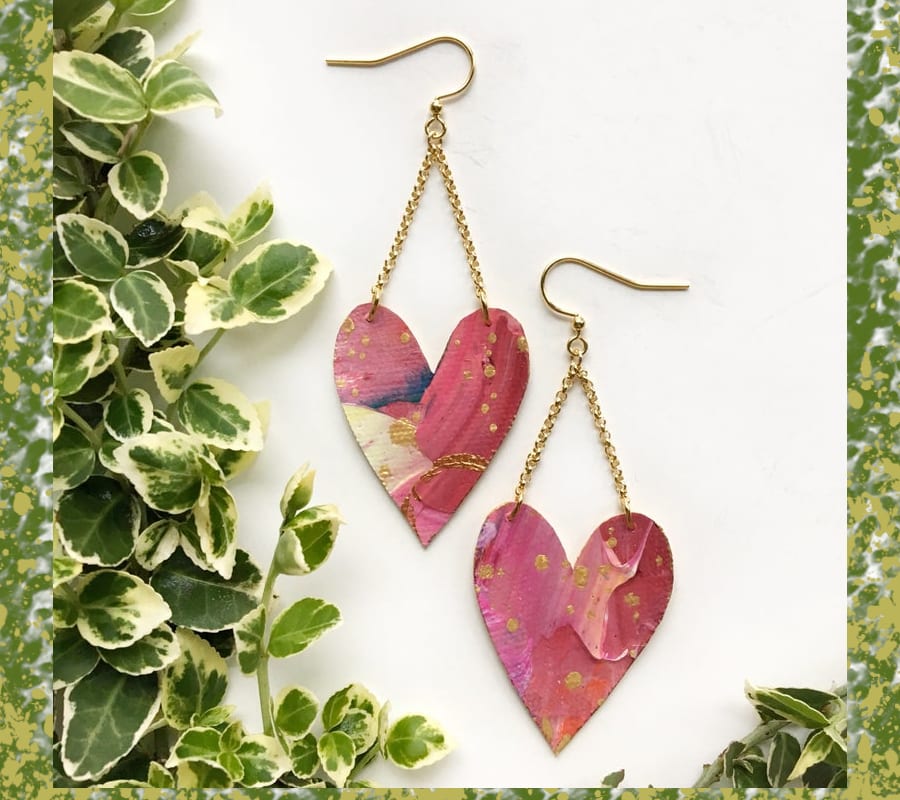 Disclosure: This post contains affiliate links, which means that if you click on one of the product links, a small commission may be credited to this site.
© All images are copyrighted by their respective authors.
Are you a fan of one-of-a-kind earrings? You're going to be excited for this one!
Especially crafted for those in love with the beauty of the painted art, these earrings are seriously pretty in the sense that they capture the layered look blended colors. The color scheme is such a mood-booster that I kept staring at each piece after stumbling across a pair while getting immersed in the world of unique earrings on Etsy.
These earrings are lightweight and cut in a modern geometric style that is loved by many. If you're one for trying out new alternative material to spruce up your earring game this corona season, then a painting drop cloth variety falls into the unexpected territory.
My personal opinion: I appreciate the creative jeweler's taking the sustainable route with her use of her painting drop cloth as it contributes to less waste mentality and more creativity! The soft blend of colors are soothing and I especially adore the earrings' textured appearance.
Let's eyeball the painted earrings now, shall we?
Abstract Painting Drop Cloth Earrings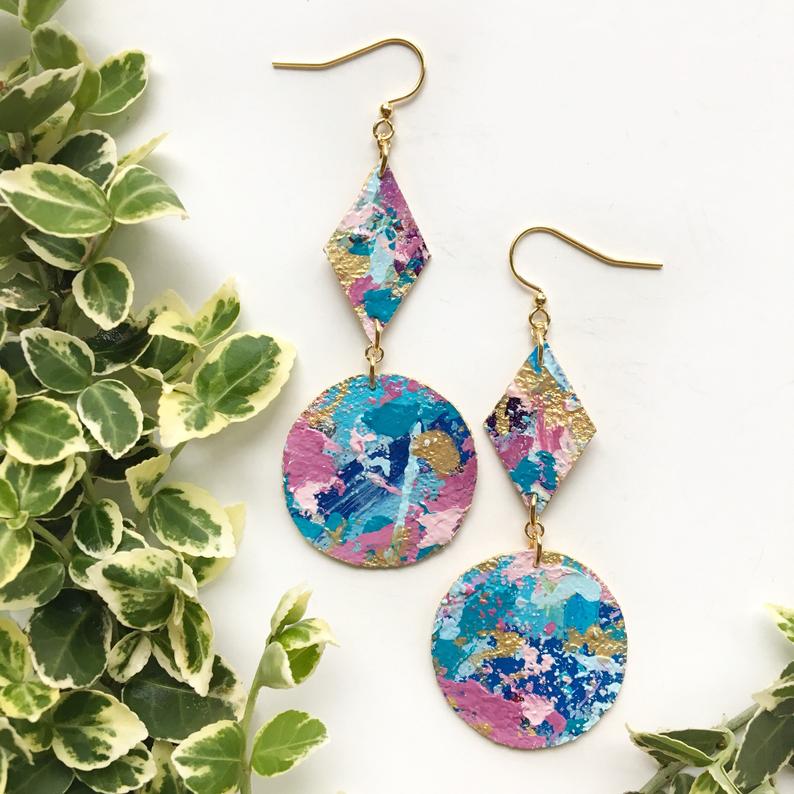 Let this abstract beauty frame your face and peek through your shiny locks.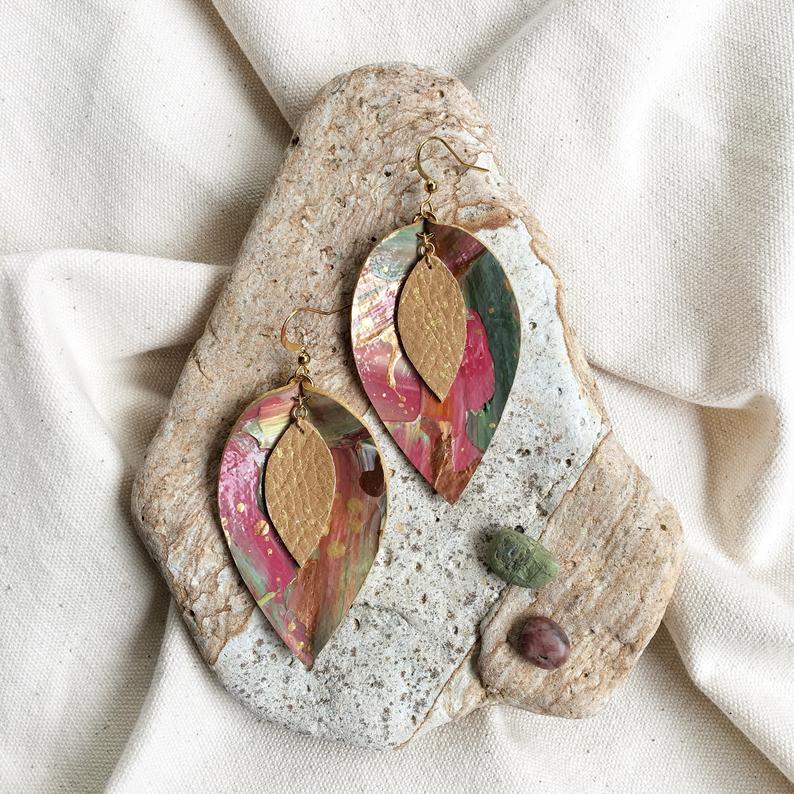 Stunning color play and textured appeal combine to lend these earrings a bohemian style mood.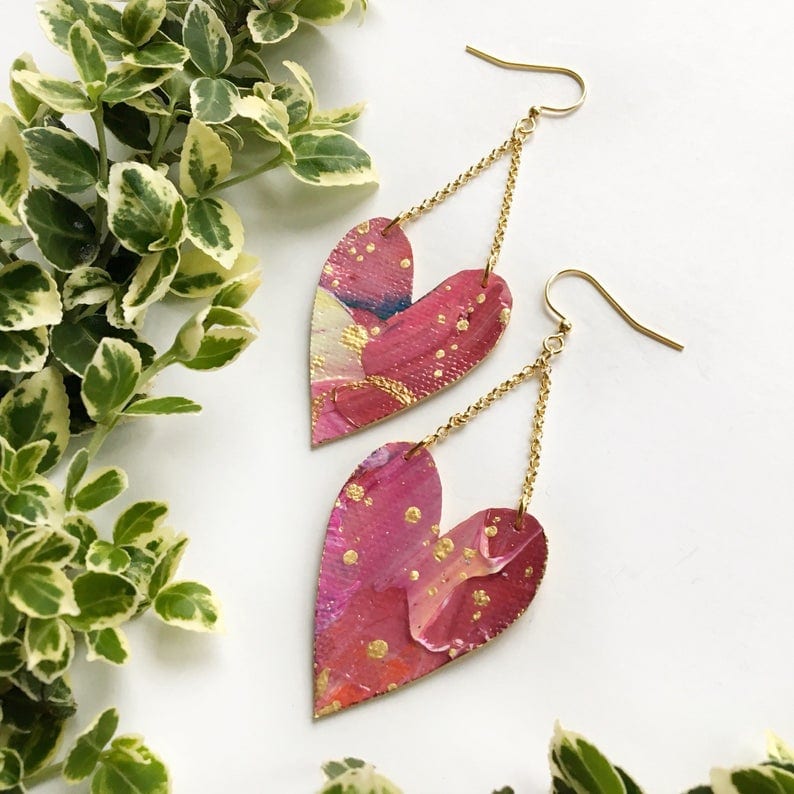 It's heart-shaped and in pinks and gold specks. Yay in a heart beat.
Want to see more of these unique drop cloth earrings? Be sure to explore Meghan NutMeg Art for more earrings of this artistic nature!