Disclosure: This post contains affiliate links, which means that if you click on one of the product links, a small commission may be credited to this site.
© All images are copyrighted by their respective authors.
Flats are a must-have for a tropical summer dressing. If the corona season has seen you wearing off your favorite sandals shuffling around the compound, then here's a post to reignite your love for cute summer sandals. Find a sandal style that speaks to you in this post.
Let's go!
There are FIVE summer flat sandals style that caught my eye as they're super eye-catching and unique in their very own way. Sandals can be as basic as you want them to be, but why limit yourself to a few neutrals when you can spruce your sandal collection with something perky and attention-grabbing?
Below are a compilation of 5 stylish summer sandals you can wear casually with your comfy jeans and tee combo or as you dress up for a low-key festive occasion this corona season:
The Summer Flat Sandals To Adorn Your Feet With...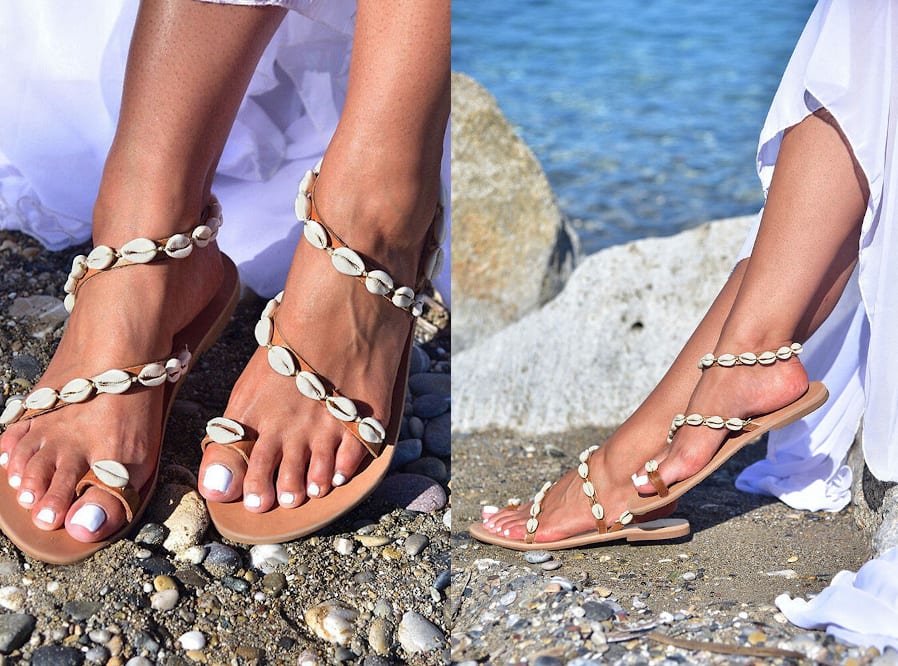 Love collecting seashells it while having these super chic shell-embellished strap sandals wrapped around your feet? We say yes. What about you?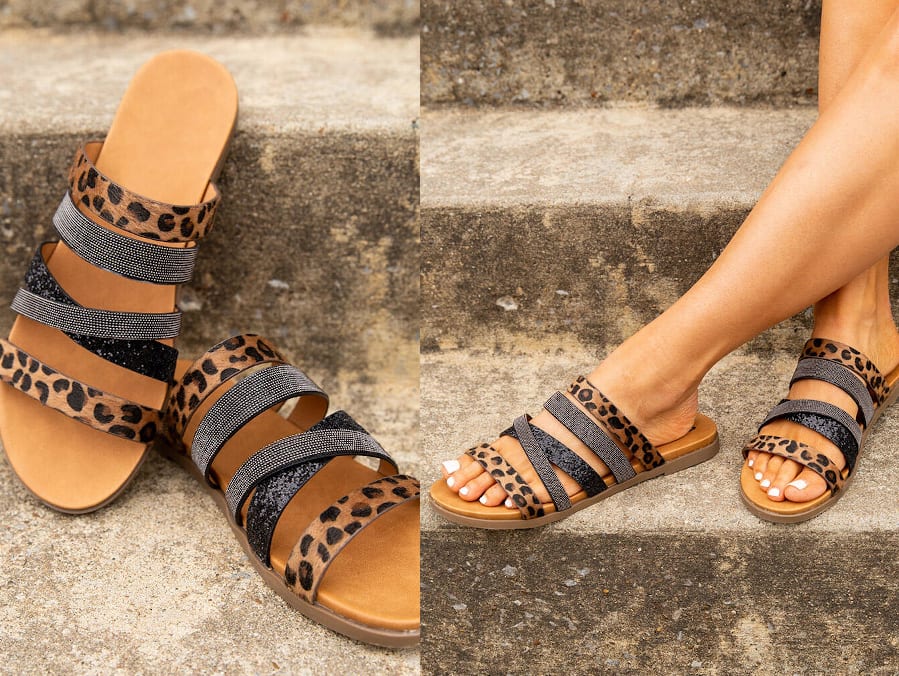 Looking for an edgy sandal variety featuring your favorite leopard and sequins? You're looking right at the perfect pair. This slip-on sandal will add that extra oomph into your everyday wear.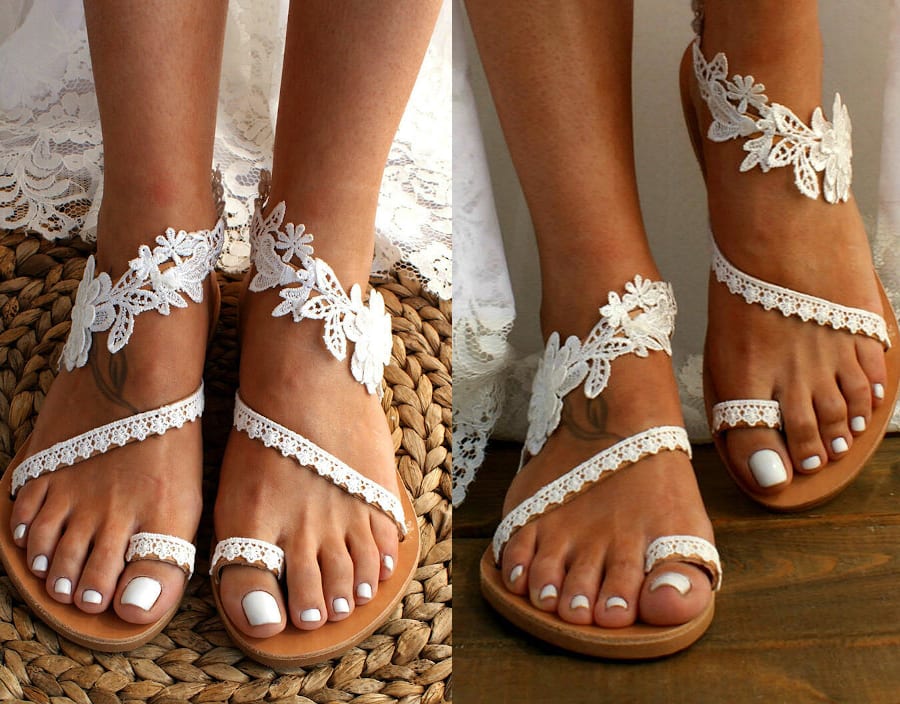 Pair this lacy beauty with a billowy lace outfit for a look that is ever ethereal and angelic. Wear them with practically anything and eyes will naturally be drawn to your delightfully-wrapped feet.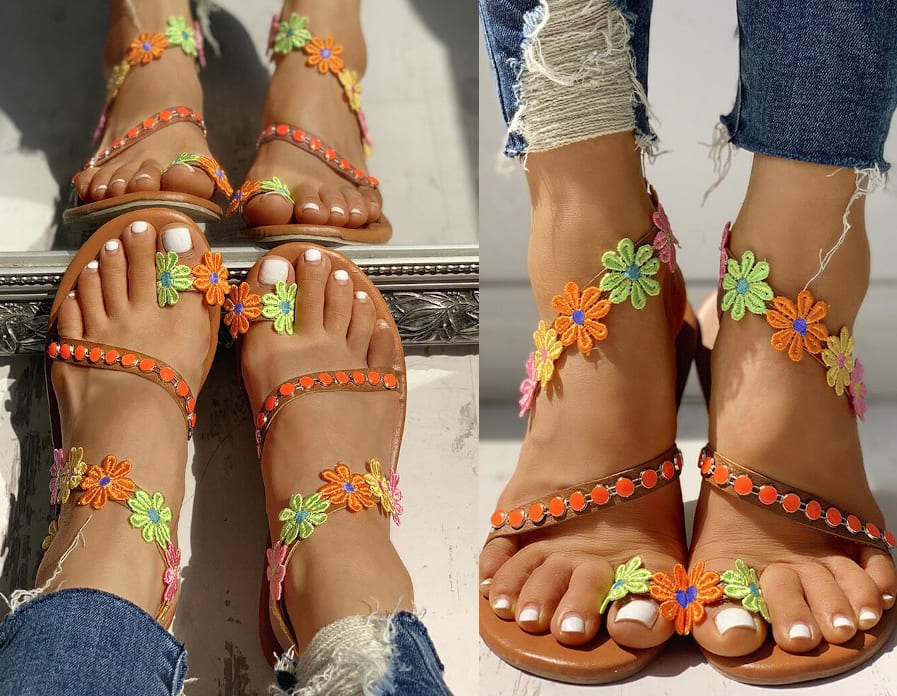 Flowers decorating your feet in colors guaranteed to uplift your spirits. Nothing spells summer like a flowery pair of footwear, isn't it?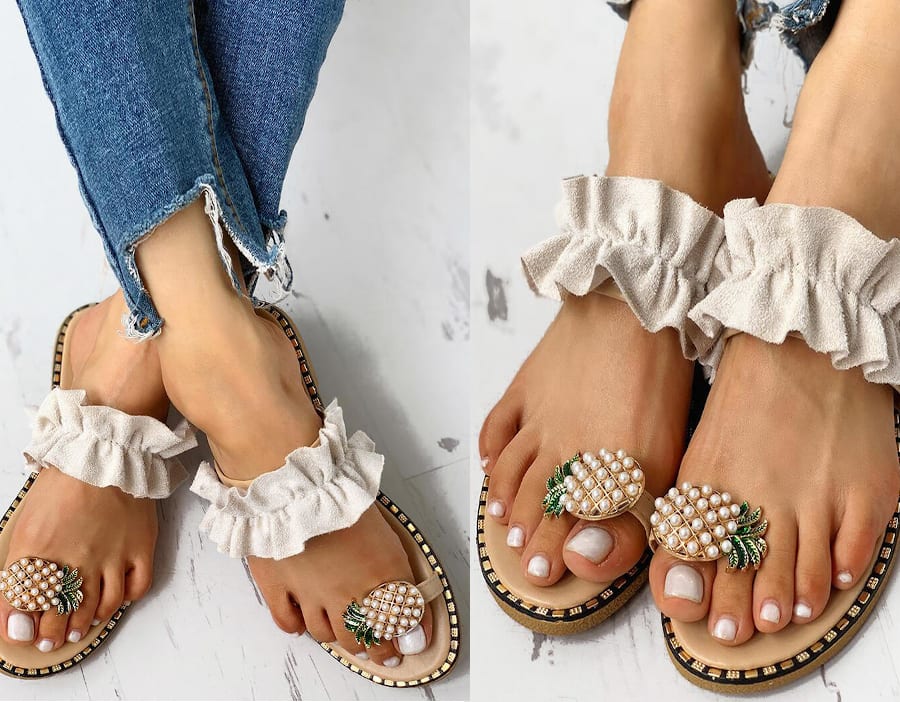 Love munching on the juicy pineapple fruit? You're not alone. My mom is a fan on the bold fruit too. Celebrate your love for pineapples with a pair of chic sandals embellished with your favorite fruit!
So, which is your favorite sandal style? Share it, down below! Don't see the style you like? No worries – Suggestions are welcome! Drop them into the comment box – We love hearing from you.
For more fashion-forward footwear inspiration, you may want to look into these posts: