Unusual summer shoes that are unexpected and eye-catching.
By now, it seems like you have seen all there is to see in the shoe world but not everyone wears the same type of footwear or are inclined to and that's why diversity wins. As much as I love seeing the tall dainty heels on fashionistas who wear them like pros and can even walk gracefully in them, I find myself unable to commit to this shoe style and prefer wearing more comfortable versions of the feminine footwear that leans on the side of high functionality. As long as my feet feel right in them and the arches are comfortably supported, I'm game.
Reading the news in the footwear scene today found me stumbling across a layered shoe trend and it got my attention as it was curiously interesting. The shoe is in a shoe, a meta shoe trend of sort, conveys the news piece. Instead of just wearing your sneakers and exposing them to the street elements, now you've got an option to keep those sneakers clean by wearing an outer shoe in the form of a protective sandal that has the look of the plastic orthopedic Birkenstocks, explains the publicist for the shoe brand. Broadening the layering fashion game into shoes in this way might be adventurous with a touch of runway theatrics as the only form of layering I do when I wear shoes is putting some socks on and then stuffing my feet in those sneakers. Which are meant to get raw and dirty in time.
However, this post isn't about layering shoes but to show an offbeat shoe variety I found as I busy myself researching for footwear and these handmade summer shoes by HerHis as they look like they come from a different time. With retro and vintage appeals stamped all over their distinct designs, I can't help but to share a few that I fancy with you as they are so very unexpected. Some call it artsy but I'd say that the shoe designs bring us back into time when shoes need to be practical and we couldn't afford to waste stuff away so we make do with what we have. The creator and designer behind HerHis, Steven studied shoe-crafting under the tutelage of his grandfather who is a shoe maestro himself.
These are some of the shoe styles that I am smitten with and I hope you like them too. Enjoy!
Flat Summer Slip-On Boots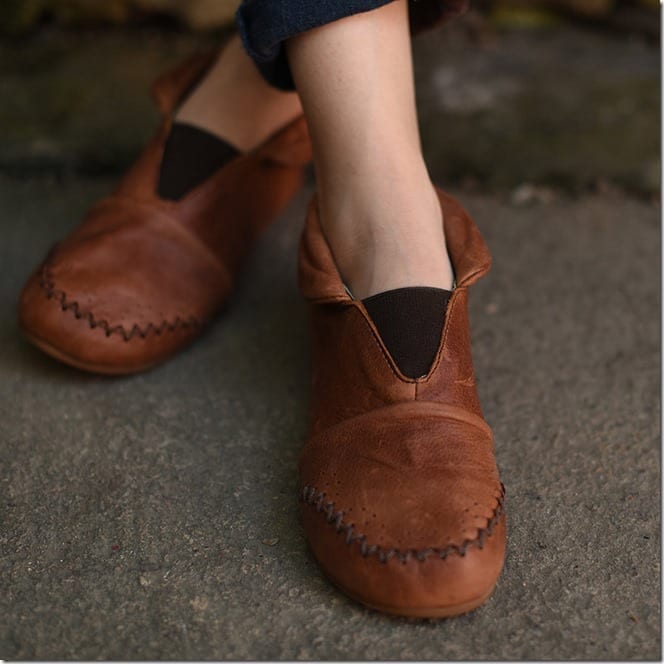 Retro Brown Oxford Shoes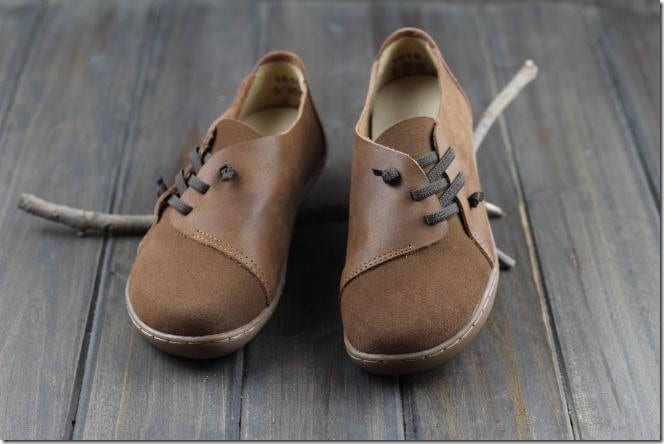 Retro Style Summer Leather Shoes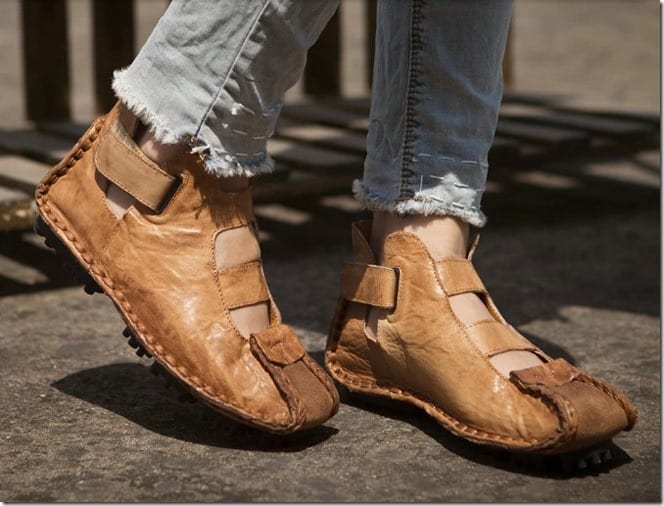 Vintage Style Leather Lace-Up Shoes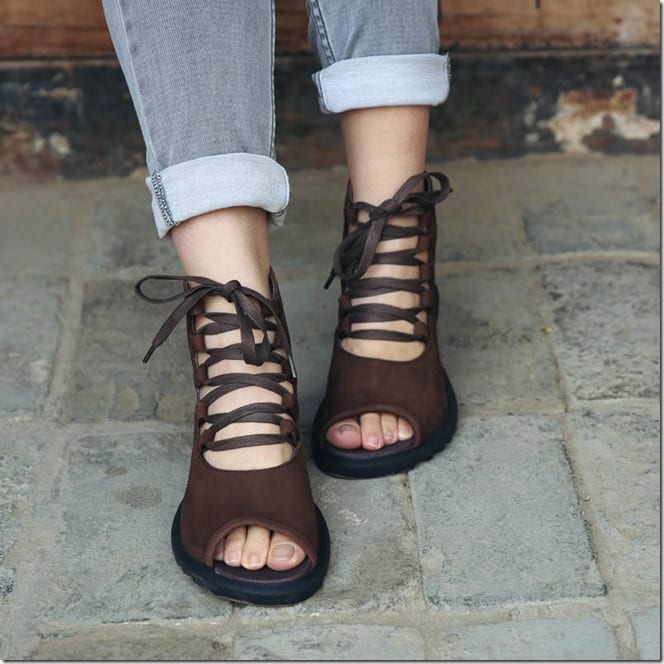 Which offbeat summer shoe style is your favorite? Share below – I'd love to know.
Love the vibes of these shoes? For more of this goodness, show HisHer some real love!
"The more consciousness you direct into the inner body, the higher its vibrational frequency becomes, much like a light that grows brighter as you turn up the dimmer switch and so increase the flow of electricity." — Eckhart Tolle
Disclosure: This post contains affiliate links, which means that if you click on one of the product links, a small commission may be credited to this site.
Love this post? Share it with your friends! Follow us for more fashion inspiration:
♥ Twitter ♥ Facebook ♥ Google+ ♥ Bloglovin ♥ Pinterest ♥ Polyvore ♥
© All images are copyrighted by their respective authors.
Here on Fashionista NOW, our one and very own Miss Reverie showcases the latest in fashion trends and its various social implications in our everyday lives. You may read more of her at REVERIE SANCTUARY.