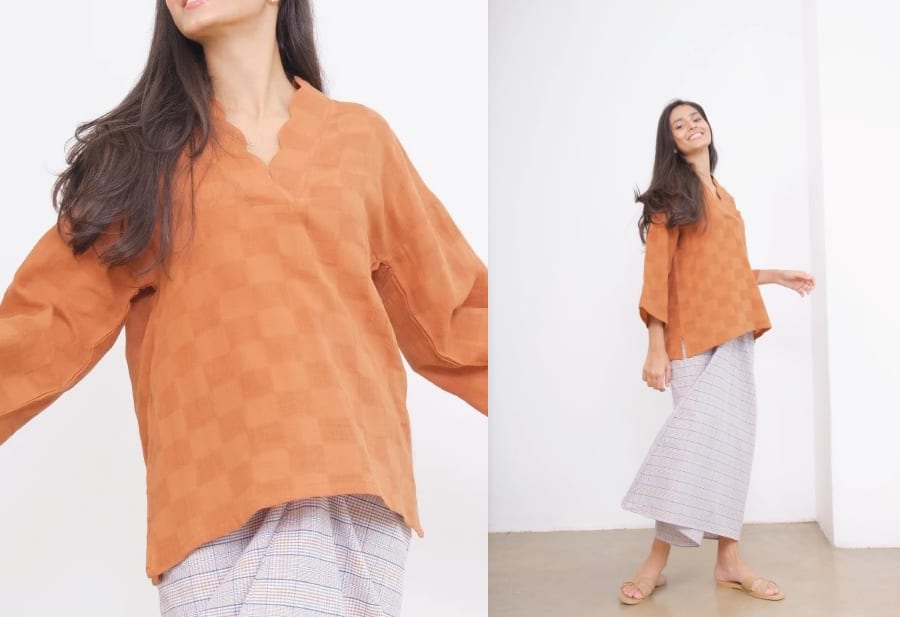 Another movement control day, another baju raya to consider!
The neckline detail says it all for someone who is into scallop everything…
Ladies, if a scalloped edge around the neckline of a top or dress is your thing, then you've got to make the latest whimsigirl baju raya top in the Dayang and Mayang variation your own. When they first shared, their sneak peeks of the freshly-tailored Nona collection, the ones with embroidered and wavy necklines got my heart to beat a little faster and no, I'm well, and still practising good social and health hygiene. Upon browsing for those, I realized, they were all sold out! But great news though, there are still these two top options you can snag now before they disappear into the ether.
Let's look at them beauties in the dreamy earthy soft colors: blush, olive and coral, shall we?
The Effortless Baju Raya Top Styles with Scalloped Necklines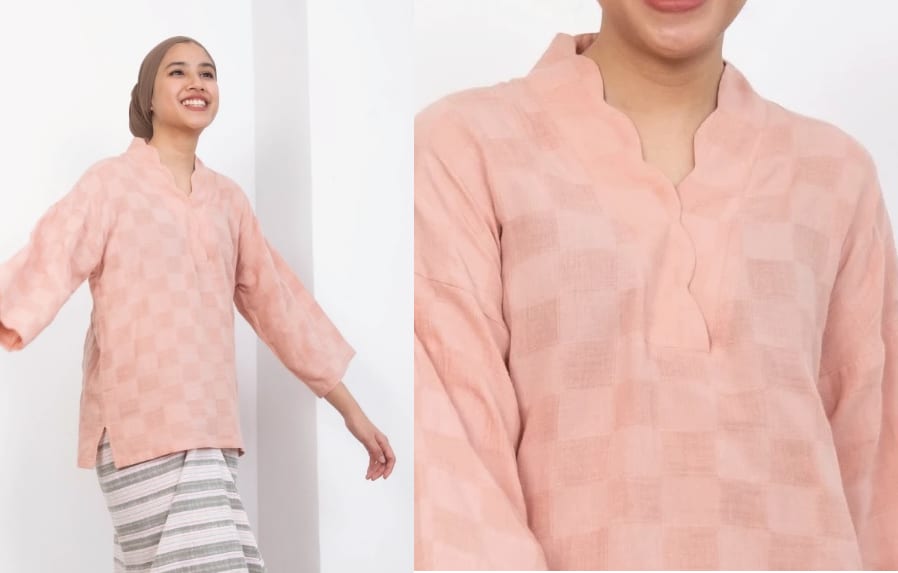 Blush Baju Raya Top
Nursing-friendly, baby-bump-friendly and food-bump-friendly WITH a charming scallop neck - Just raid it already, ladies!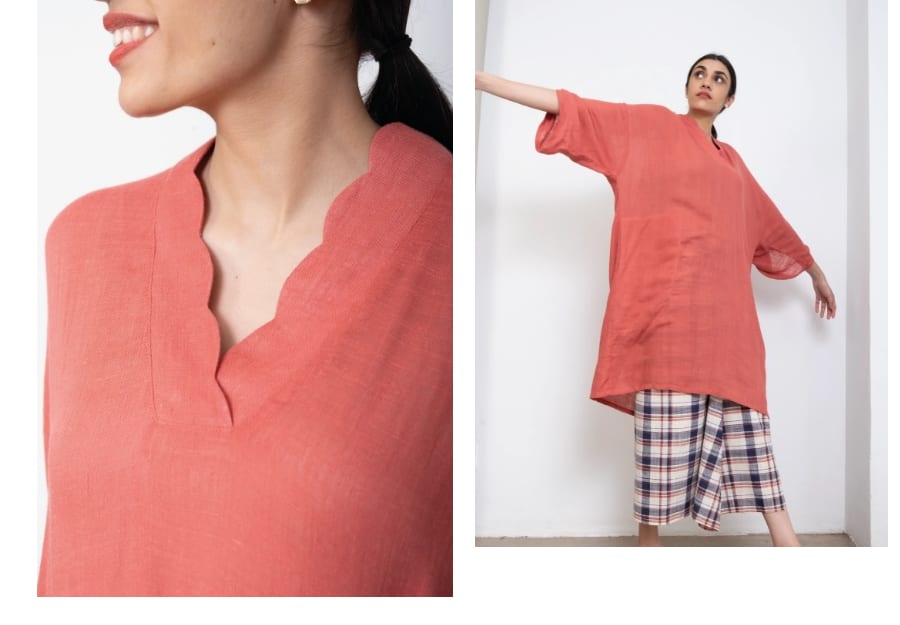 Coral Baju Raya Top
Cut in a roomy tunic style, this one is the Mayang top variation which you can wear as a short dress and top! It's a billowy top with a draped styling and sleeves with a tie-up feature. Neckline game: on point!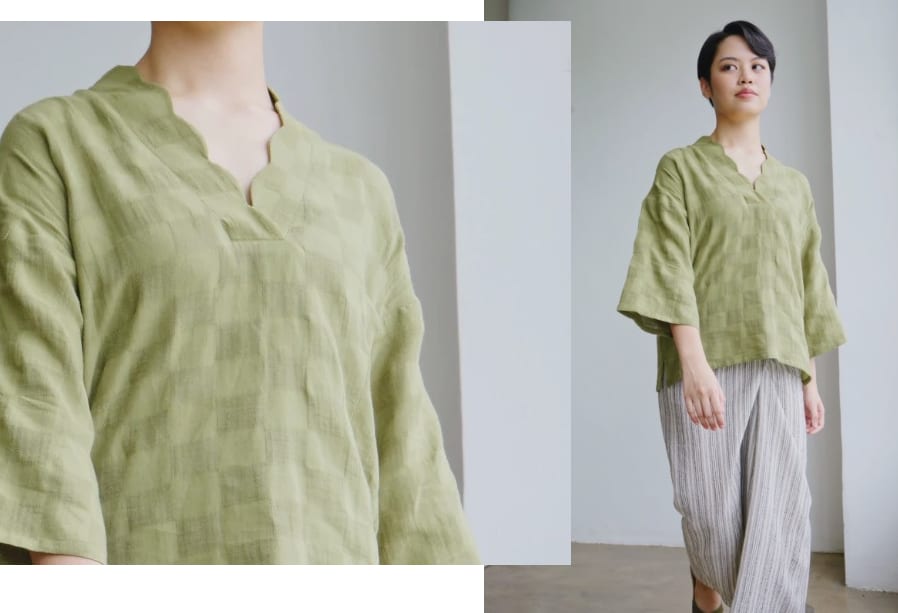 Olive Baju Raya Top
Sleeves are three-quarter style, sides have slits and the neckline? Stunningly scalloped!
For more baju raya 2020 fashion inspiration, you may find something you like here: