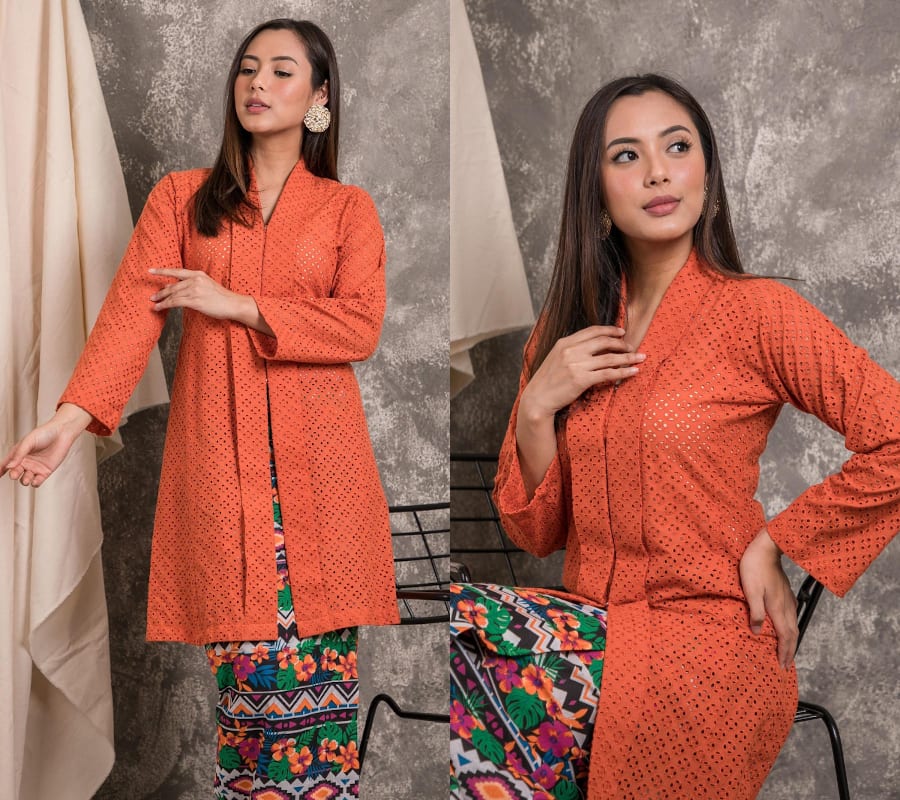 Another post for you baju raya hunters! It involves tiny peek-a-boo style holes that will win your heart and soul!
For those awaiting the new RTW collection from Jari Alana, you no longer have to wait no more as they've released their eyelet-inspired kurung and kebaya sets ready to meet the style demands of the minimalist yet fashion-expressive style mavens out there.
The beauty of their coordinated sets lie in the stunning use of eyelets throughout the V-neck kebaya and along the sleeves and hem of their simplified, laidback modern kurung. Both the kurung and kebaya are kept in a solid color whilst the long skirts that accompany them are where the visual party's at. There's no denying the appeal of their easy breeze cotton-made coordinated sets as they're a must if one is out and about in tropical Malaysia. The humidity is so real it's unreal!
That said, let's look at the photos below to get quickly inspired so you know just what you're going to wear come Eid, or for any occasion you want to show your appreciation for the modern ethnic Malay aesthetics. Enjoy!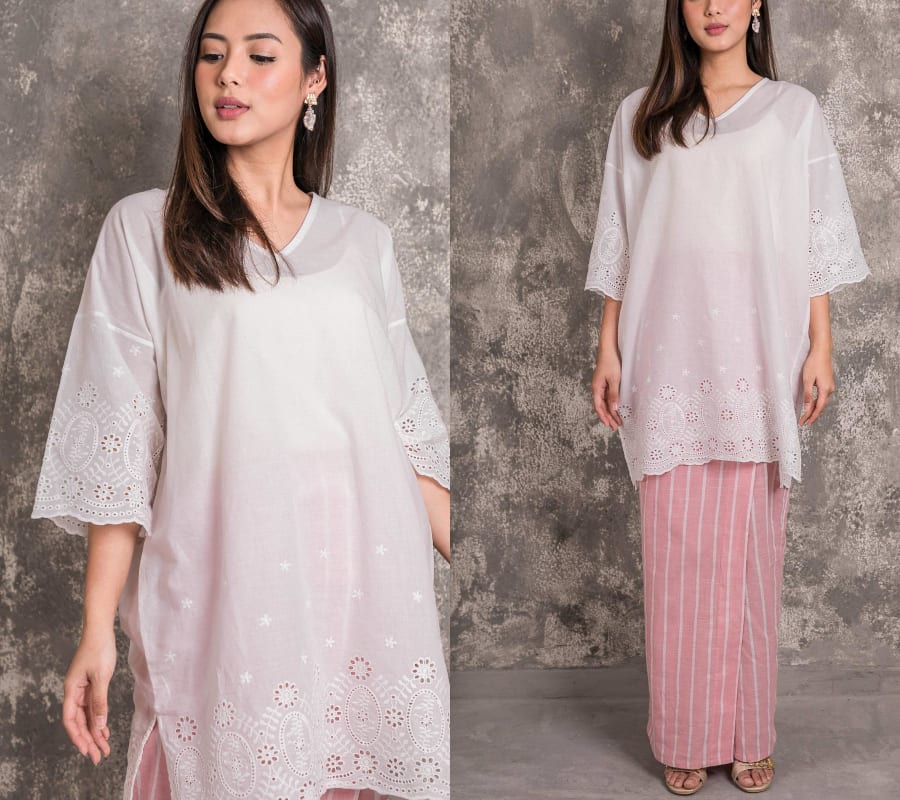 Dusty Pink Eyelet Kurung Set
If you're all about roomy tops in breathable fabrics, then the mod kurung from Jari Alana is so right up your alley. With strategic eyelets adorning the sleeve's edge and the hem of the cotton top, you're going to wear this on repeat throughout the year. With such a versatile top, you can pair it with all kinds of bottomwear! This one comes with a sweet pink stripe skirt.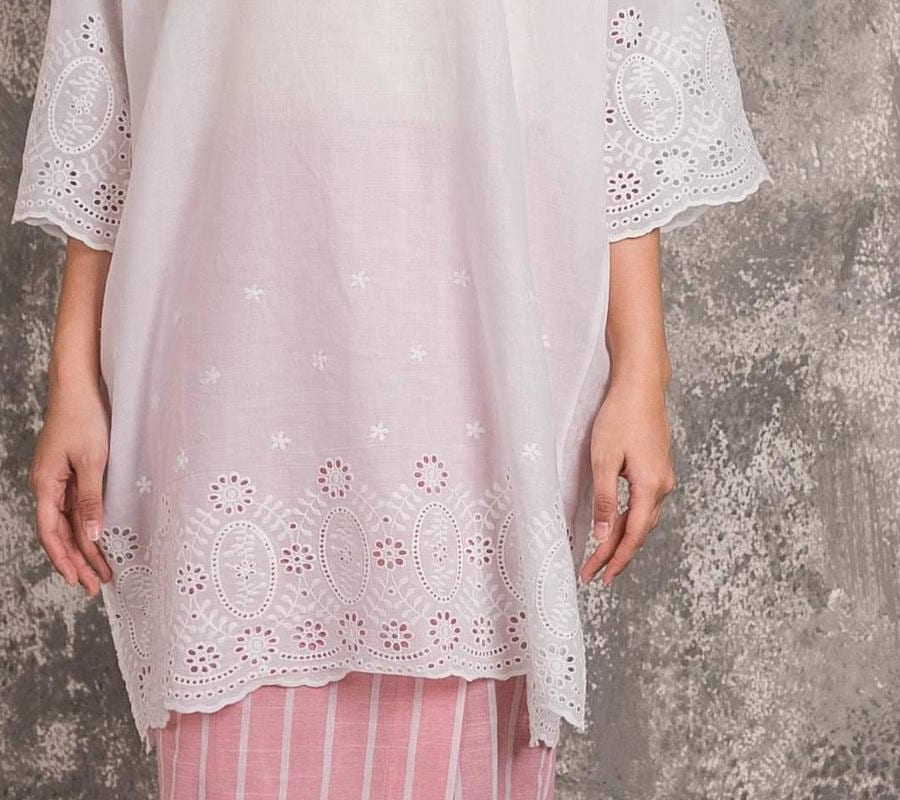 Look at those little holes in a floral arrangement. Oh so sweet, aren't they?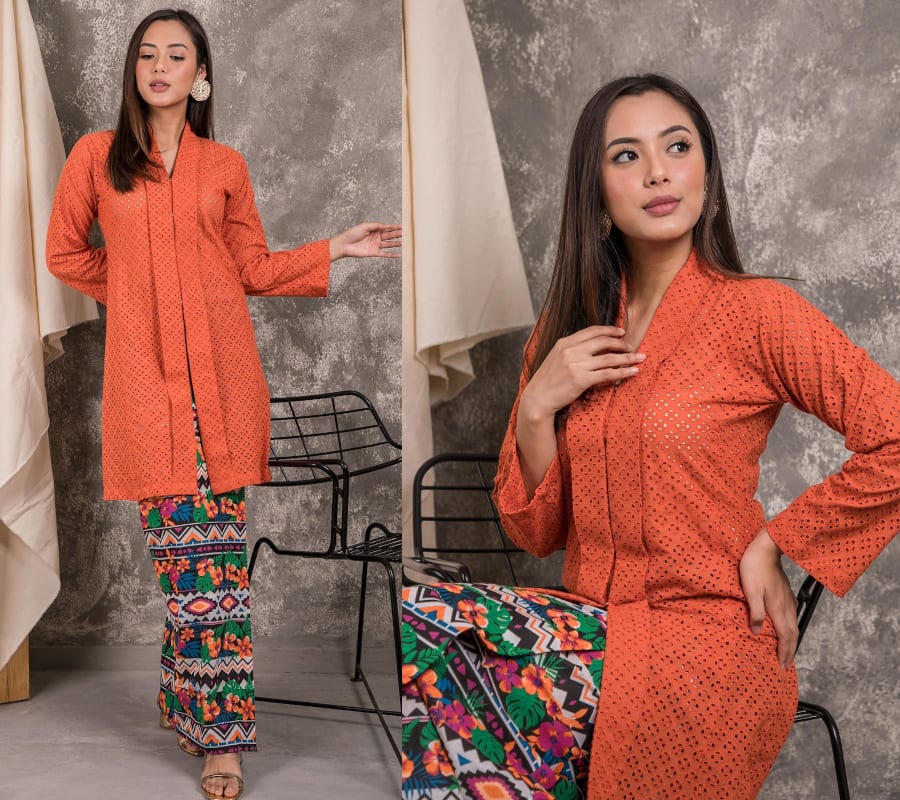 Tangerine Eyelet Kebaya Set
Nothing beats the sultry appeal of a long kebaya and this one's eyeleted all over. Multicolored long skirt brings a pop of interest, creating the perfect contrast to the solid long top.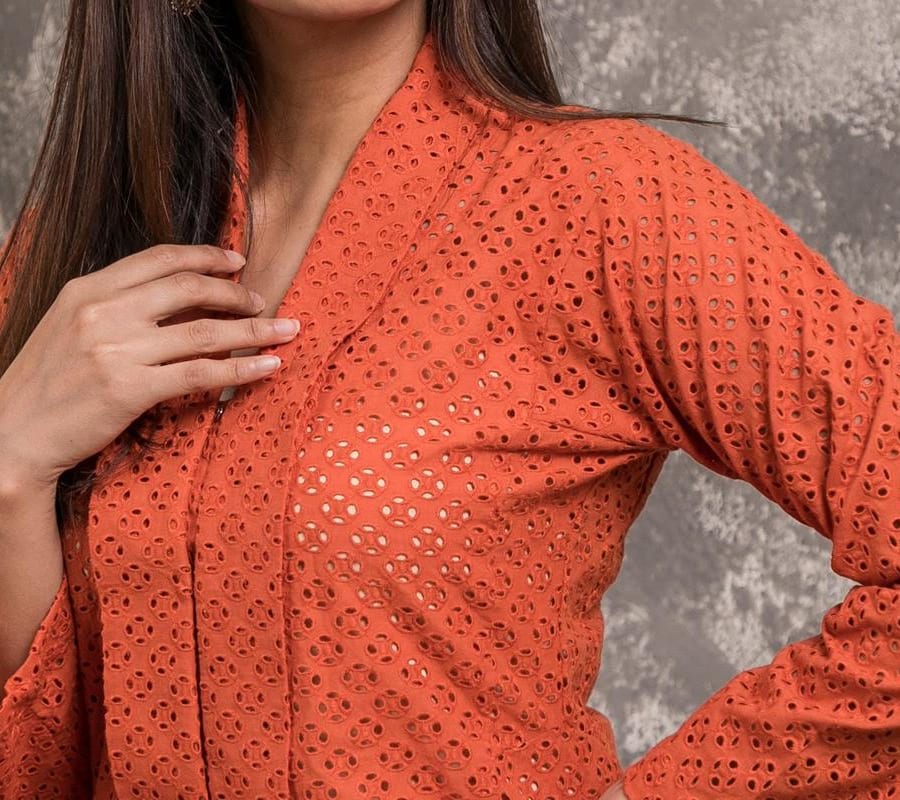 Eyelet detailing not only enhances the kebaya aesthetically, it also adds to the breathable quality of the cotton fabric that the top is made up of. A real match for looking and feeling bomb in the tropics, for sure!
Can't get enough of the eyelet kebaya/kurung style? Then, be sure to give Jari Alana a visit!
Where to snatch the eyelet kurung and kebaya?
No secrets there, gals!
Looking for more Raya fashion inspiration or simply researching about clothing design for your future creative collection that may win the hearts of fashionistas locally and abroad, these may help you: