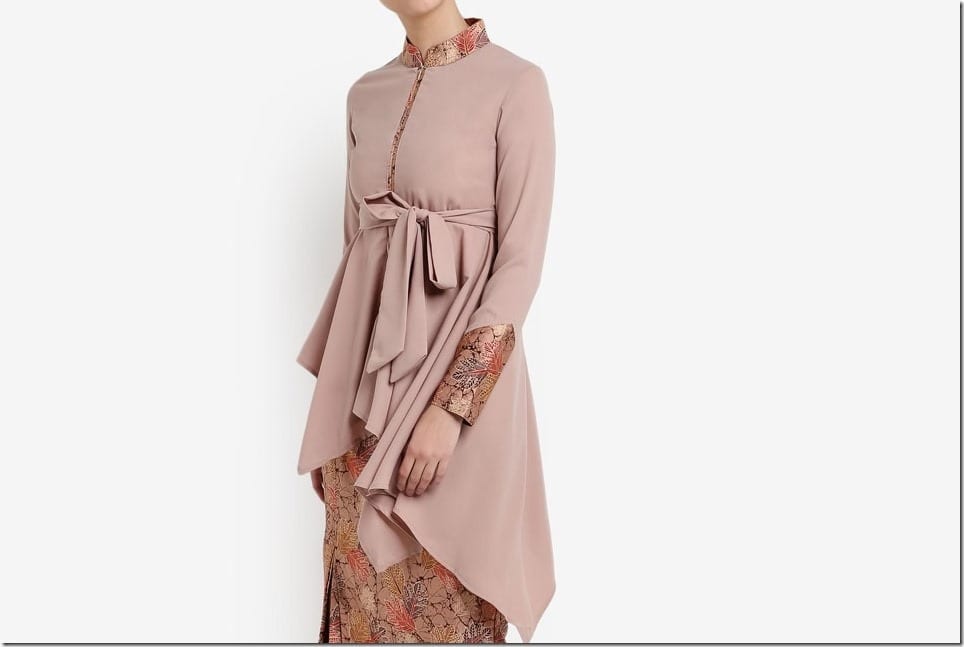 A batik-inspired kurung modern with mandarin collar – Fleuré read our minds and created a STUNNING collection of mod baju kurung that you would so want to wear for Raya 2017!
With an amalgamation of the contrasting elements of the eye-catching batik and the oriental-flavored, high-neck mandarin collar, Fleuré takes it to the next style level with their current collection of modern kurung for Raya 2017. For those who are a fan of mandarin collars in general, this is a baju kurung style worth grabbing right this instant because you know how each piece will fly off the shelf before you know it. If you've seen Fleuré's batik print kurung from the previous year's collection, you will no doubt trace the presence of key features that make their kurung interpretations modern and memorable.
Instead of going with the popular flared sleeve style, the latest baju kurung top is kept narrow in width, giving off a look that's pretty streamlined and fuss-free. I personally find this feature in particular very functional for when your aim is to eat a lot and this involves gathering food on a plate with your own two hands. I'm still wondering how ladies in long massive bell sleeves make rounding up food a plate easy. Perhaps, there's a way that I don't know of, so, do please mention it in the comment if you're aware of a solution.
The batik print makes its presence on the neckline, center of the chest, sleeve edge and the long skirt which is cut to stay true to the traditional root. While last year's batik print had flowers, the new motif of the batik print this year is leaf-oriented. The asymmetrical hemline of the baju kurung top is made to be longer at the side as opposed to last year's long back and short front look. Fleuré takes it a step further with a waist sash that you can tie into a bow or ribbon.
Using breathable cotton for the whole charming Raya-worthy collection, I just love how the label nails it on the style and functionality as nobody wants to stew in heat-trapping fabric while going from house-to-house in sunny Malaysia.
Below you will find four of my faves from their collection of 7. Enjoy!
Blue Mandarin Collar Batik Kurung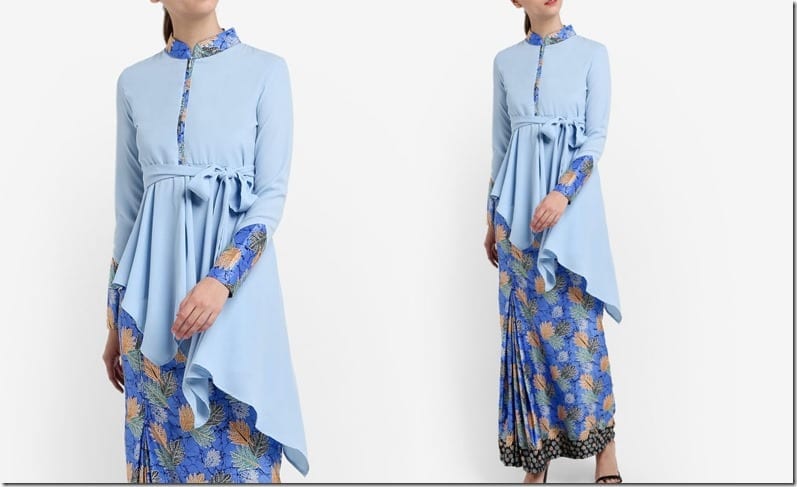 Brown Mandarin Collar Batik Kurung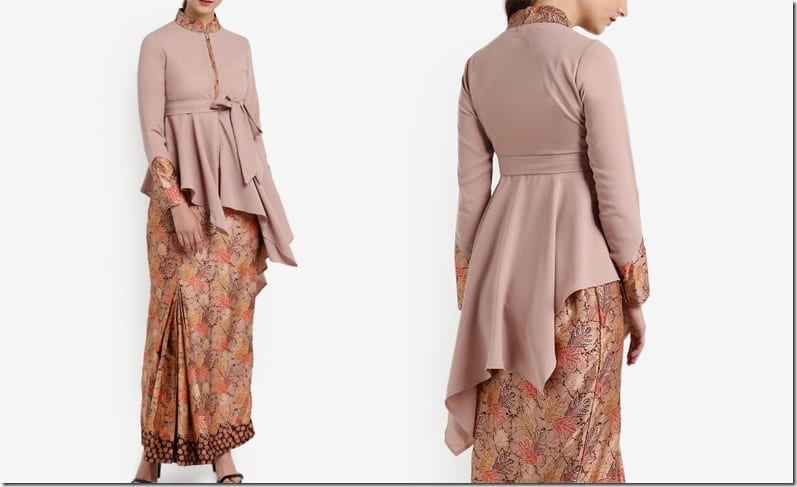 Off White Mandarin Collar Batik Kurung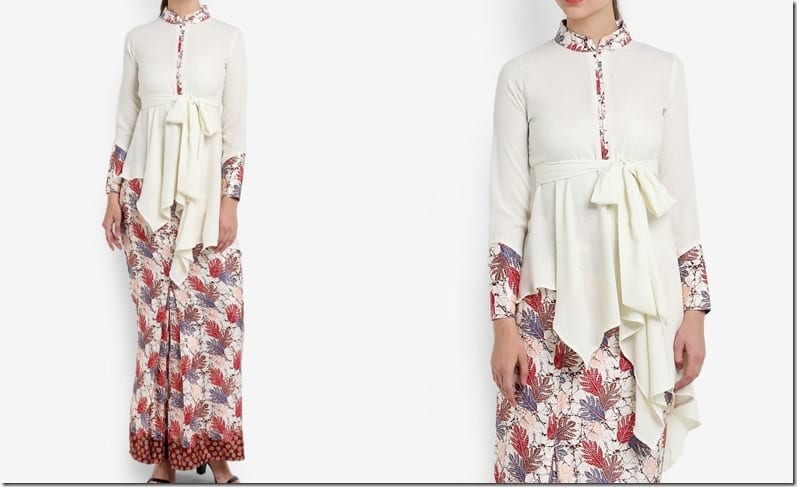 Pink Mandarin Collar Batik Kurung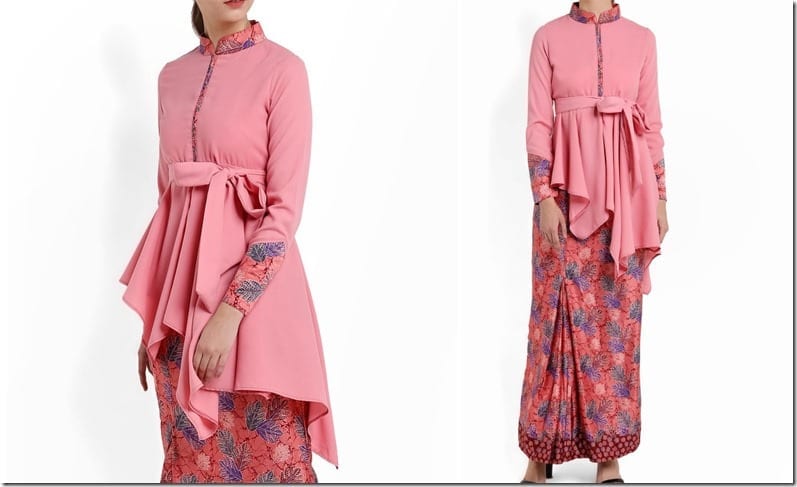 Which kurung would you love to wear? Share below – I'd love to know!
"You are the only you … You are the best you. You will always be the second best anyone else." — Leo Buscaglia
Disclosure: This post contains affiliate links, which means that if you click on one of the product links, a small commission may be credited to this site.
Love this post? Share it with your friends! Follow us for more fashion inspiration:
? Twitter ? Facebook ? Google+ ? Bloglovin ? Pinterest ? Polyvore ?
© All images are copyrighted by their respective authors.
Here on Fashionista NOW, our one and very own Miss Reverie showcases the latest in fashion trends and its various social implications in our everyday lives. You may read more of her at REVERIE SANCTUARY.