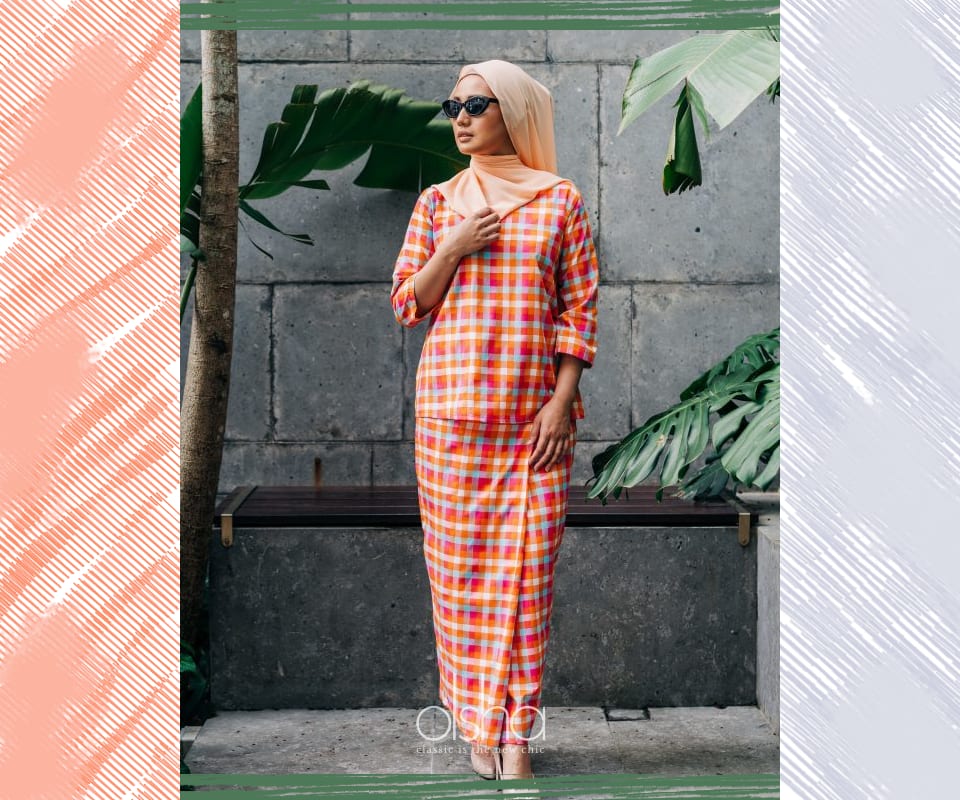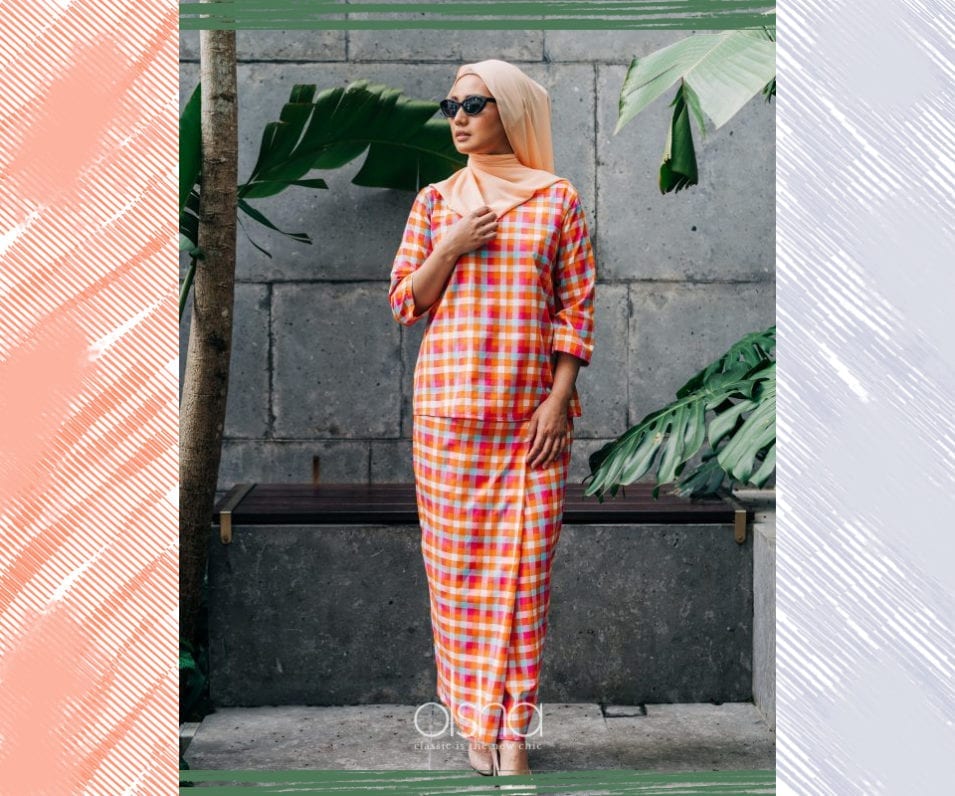 You asked for rainbow plaid in your baju raya and guess what? We've got you just something to go nuts for this Raya if you're into colored checks!
For lovers of the neutral checkered motif in your festive baju kurung, the choices are aplenty. Today's rainbow plaid prints are for the colorful fashion queens who want to be clad in a mix of happy colors while wearing checks/plaid.
I stumbled upon these contemporary plaid kurung while on Instagram and had to have them highlighted here as I know they may appeal to some of you especially with  Raya 2020 festivities in the horizon. This kurung style is pretty much what I personally love as the top is short and the sarong skirt is tapered. I also love that the sleeves are kept kinda three-quarter in length and the neckline is designed in its traditional format. The whole kurung is as modern as it gets without carrying over-the-top embellishments – just the plaid motif taking in the spotlight.
If you're a fan of the print being the focal attention and the tailoring kept minimalist, then these are the kurungs you may want to look forward to wearing, for Raya and throughout the year considering how versatile they are.
Let's look at each one now, shall we?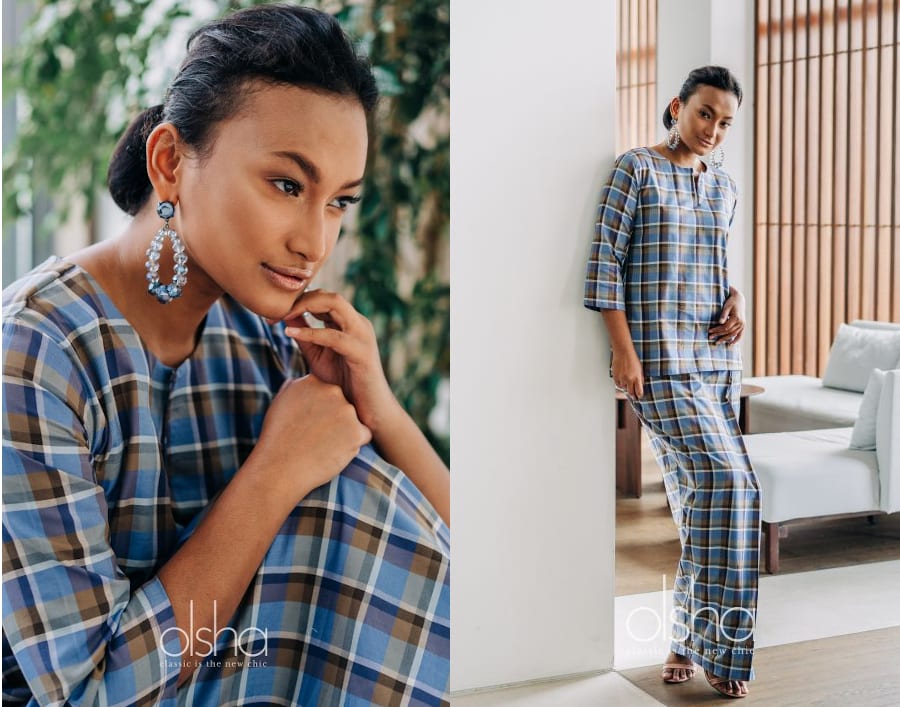 Moss Green Blue Plaid Kurung Set
For a cool color palette that centers around earthy blue and green, this plaid kurung sure cuts it. As you can see, the neckline is simply-designed to stay true to the classic kurung neckline. Utterly gorgeous!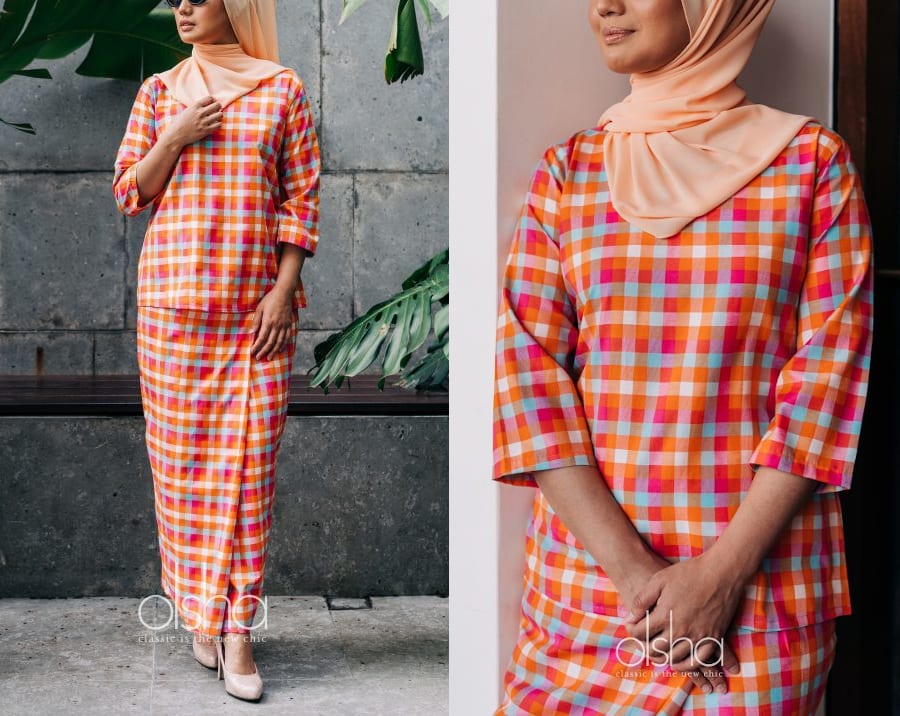 Sunset Plaid Kurung Set
For those who are into the vibrant colors that take form when the sun is setting, this kurung set from House of Olsha is definitely the one for you. The three-quarter sleeves are perfect for when you're all caught up filling up your plate with everything to fill your stomach. No dramatic sleeves getting in between you and all that yummy-yum Raya food!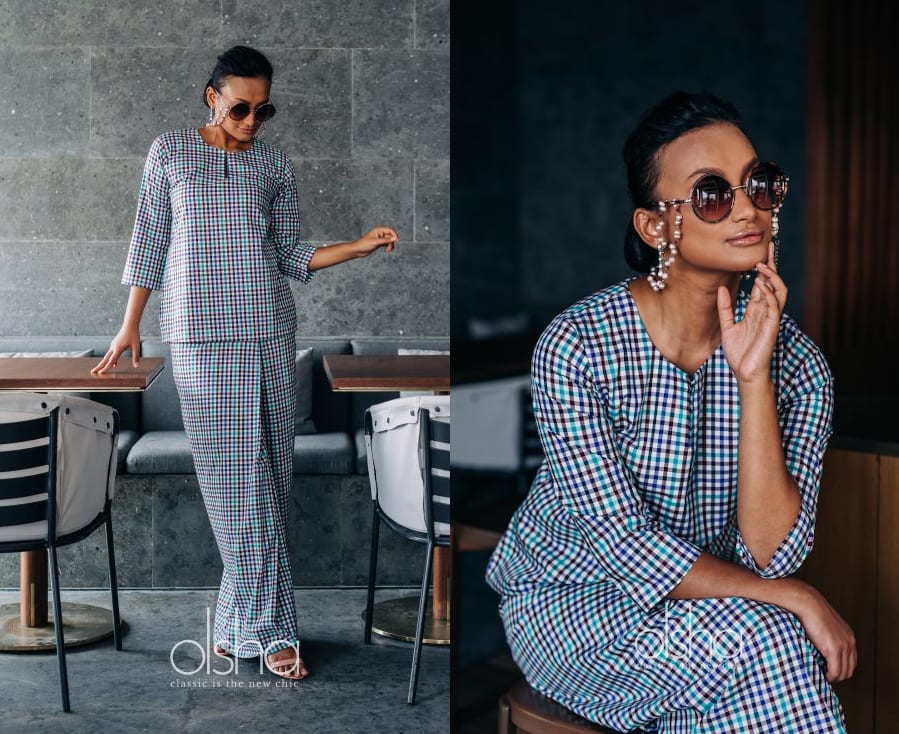 Purple Green Plaid Kurung Set
A little monochromatic from afar, this checkered kurung combines a few colors such us purple and green. Suitable for those who want to wear a low-key colored kurung without totally committing to flamboyant colors. The sarong style skirt, has got sweet subtle pleats and is tapered in silhouette.
Where to get your hands on these baju kurung, you wonder?
Easy! Find them at the House of Olsha! One of these have disappeared overnight but it's okay, you have two more styles left to consider!
For more fashion inspiration for your Raya 2020 festive OOTD ideas, you may find something you like in our previous posts: