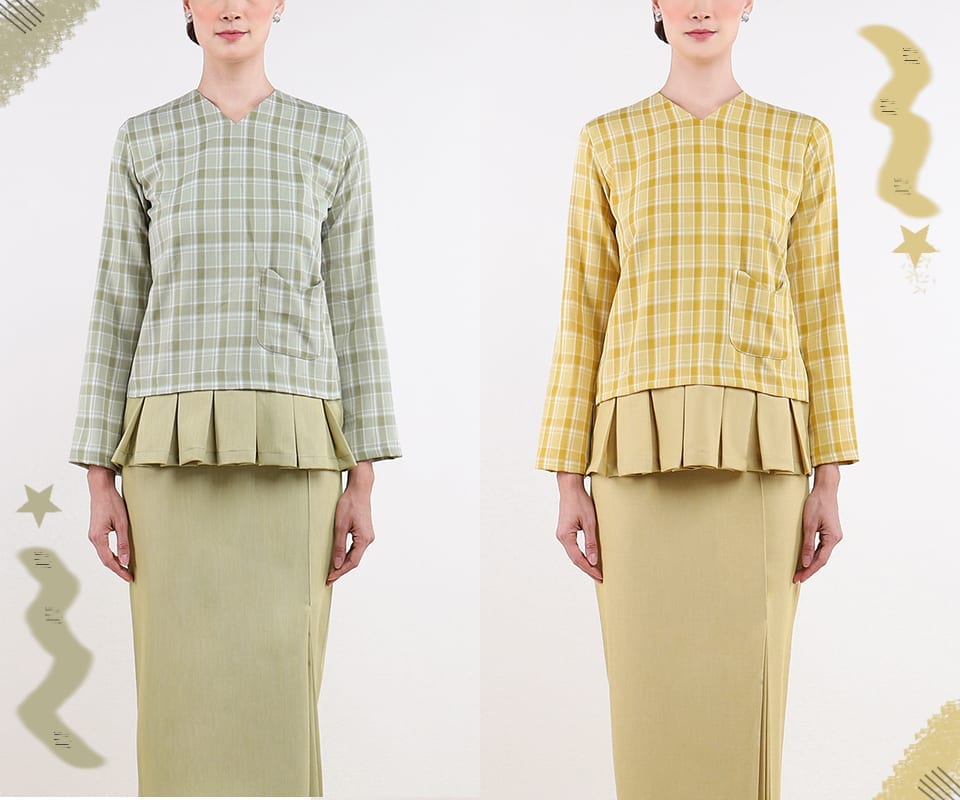 Next up in our list of raya-worthy outfit is none other than the minimalist plaid and pleated modern kurung collection from Wanzar!
As far as plaids are concerned, the print is one of those hot neutrals that seem to elevate the look of any kind of clothing. Don't believe it? Imagine a plain off-white midi skirt, say, with ruffle hem. Now, imagine it with subtle plaid in neutral shades of grey and brown. Bam! Ready to slay in the boardroom!
Slaying it with plaids aside, the collection of modern baju kurung with the checkered motif makes its low-key presence known with a distinct unmissable subtlety. Straight from the Souffle Ikema kurung collection of Wanzar, the crop kurung set is remarkably modern in iteration. Taking a spin on the peplum waist much adored and worn by the Malaysian fashionistas, it introduces a trim of pleats about the waist region in a subdued format. Less dramatic in  volume with more emphasis on added textural interest.
The plaid pattern is kept on the crop kurung top while the long skirt with the traditional side pleats is kept plain in a color complementary to the top. The plaid kurung top is streamlined in design with a high V-neck and a single front pocket that also features a V-cut. Everything about the top is toned down to give to print the spotlight while the pleated waist is left purposely unpatterned.
For those who are into the universality of plaid prints and want to wear a kurung set with the motif, this collection may be just what you need. They come in dusty blue, Apple green, mustard and brown. Get yours and your bestie's today before you miss out. All sets are on sale! Don't wait too long as your budget-friendly baju Raya is too chic to stay in stock forever!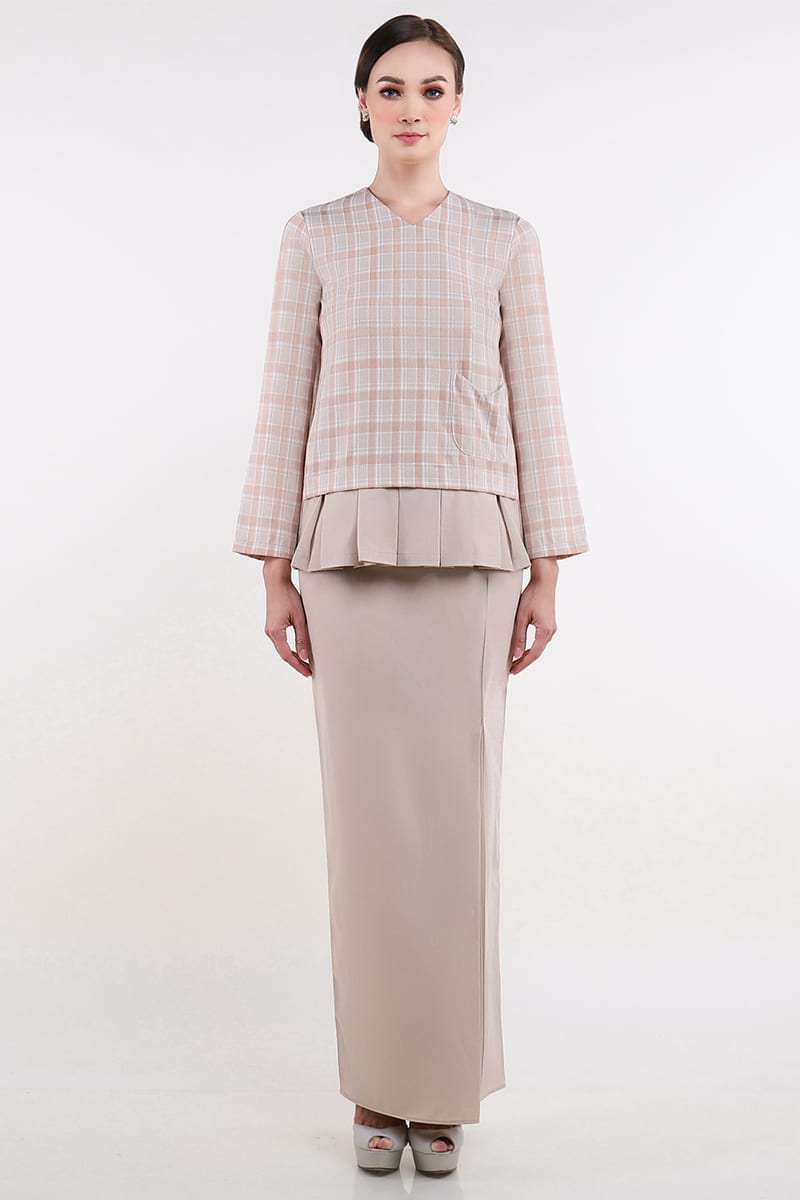 Brown Plaid & Pleated Kurung Set
The chic shade of brown you don't want to miss if you're into fleshy shades. Can't get over the long skirt's tapered silhouette as it goes fantastically with the more boxy top!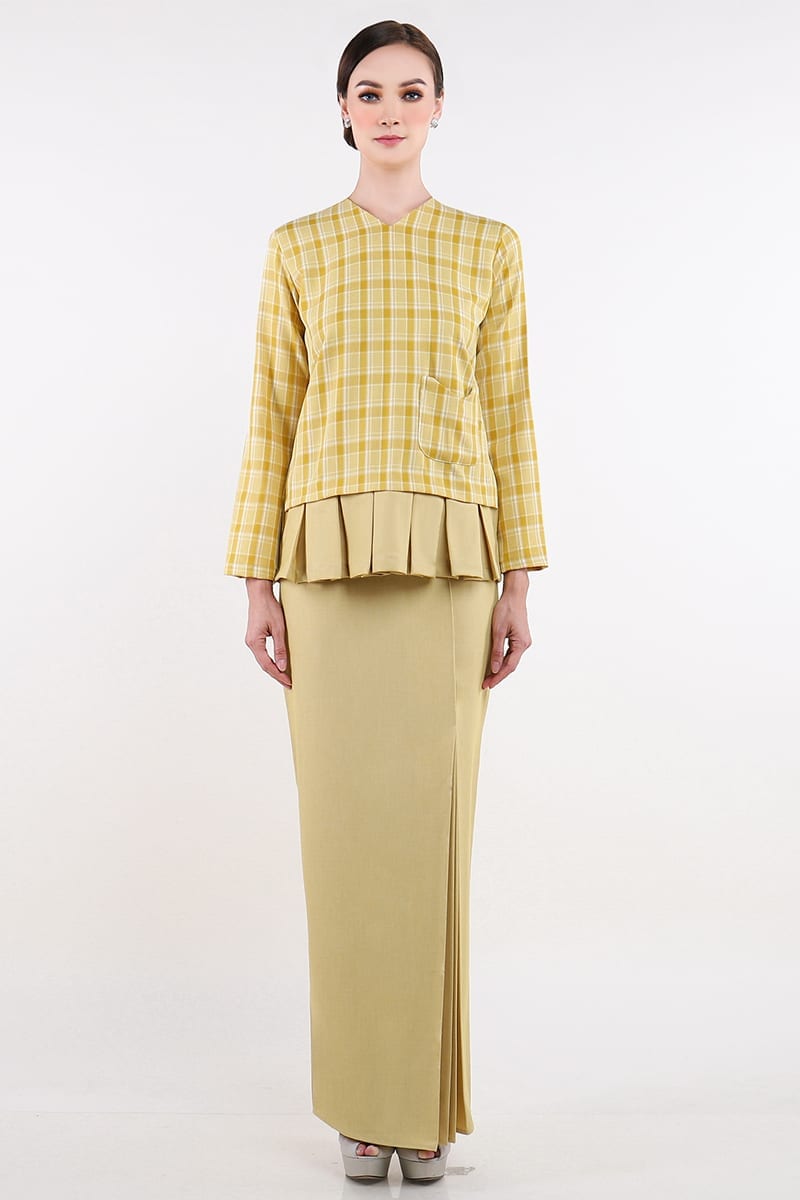 Yellow Plaid & Pleated Kurung Set
The yellow one is currently running out and is available in size L. What are you waiting for if it's your size? Be sure to check the sizing chart anyway as we all know the sizes may differ and while you're at it, please measure yourself too, ladies!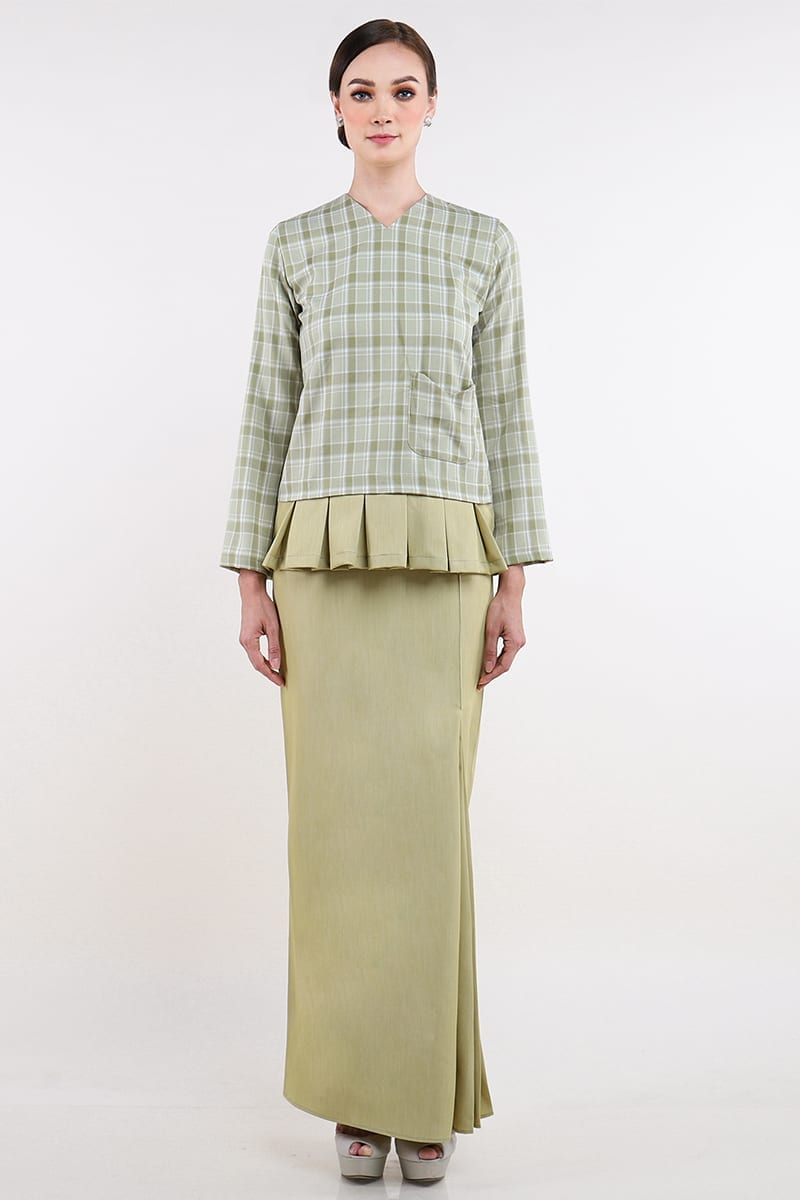 Green Plaid & Pleated Kurung Set
Ahh, the soothing shade of green to blend with the tranquil foliage of your kampung (village) as you click for an insta-worthy snap amongst the swaying trees.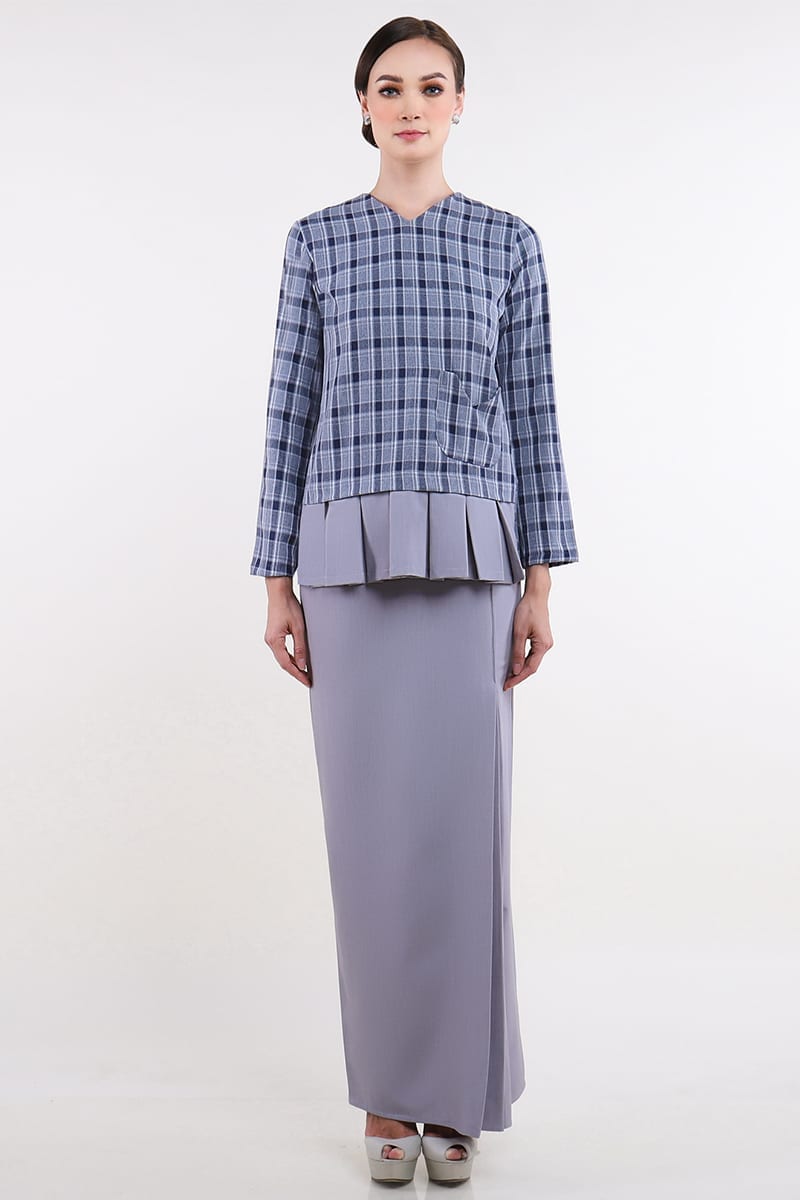 Blue Plaid & Pleated Kurung Set
And finally, a blue option for you. The simplicity of the Wanzar's modern kurung style shows for itself in their plaid collection, don't you think? It's more of a case of truly: Less is more!
Can't wait to make these your baju raya?
Head on over to Wanzar to get your hands on these charming plaid kurung sets and browse for other exciting baju raya options.
For more exciting baju raya inspiration, you know what to do, simply click on any of the posts that trigger you in a good way down below and enjoy: