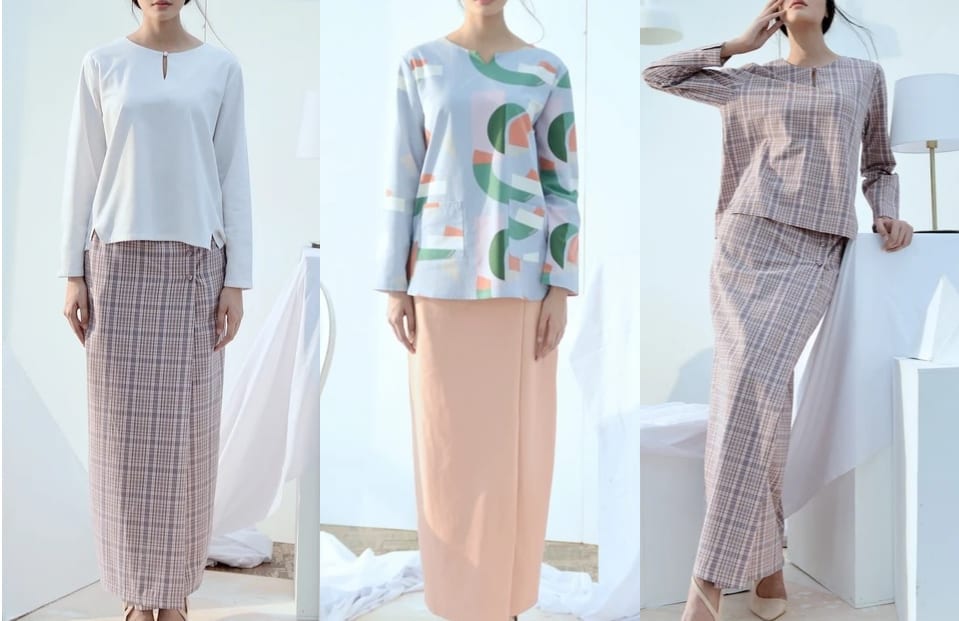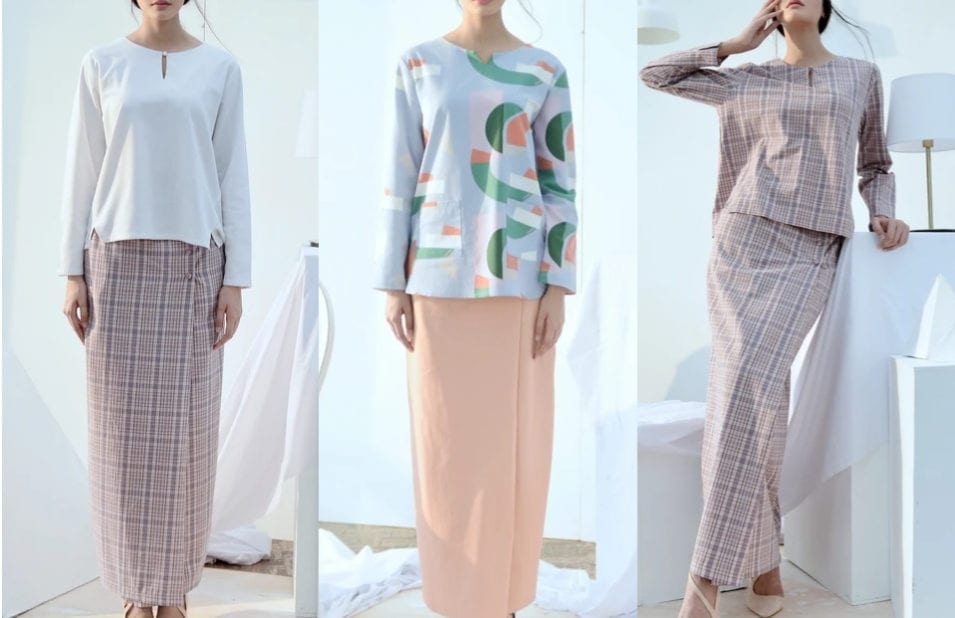 For a fashion-forward baju raya that is simple yet versatile and perfectly-suited for our tropical Malaysian weather.
For a whole mood in a latest Raya collection that is designed for lovers of unexpected abstract prints on Malaysian-weather friendly fabric, you're so going to want to scroll down for more juice.
Collaborating with Pokoks, which is a Malay contemporary children fashion label, Zaraks debut their first collection aptly named Bangun (wake up, in Malay). For you early baju raya hunters, it's a splendid news! The collection is quite unlike any other Raya collections you've seen before. They are sold as separates as opposed to fixed coordinated sets, which means you get the freedom to choose the top and skirt to go together that matches your own unique style preference. What's not to like about that, right? It's a complete win-win situation, for the fashion-adventurous.
There are two blouse silhouette design you can choose from the collection. One is designed in a simple yet stunning kurti top style. It has two front pockets. A rounded neckline with a subtle V split. A subtle high low hem that is shorter at the front and longer at the back. This gives the illusion of an aesthetically elongated look to the wearer. The sleeves are kept in a regular cut which is super important when you're excitedly feasting and yapping away with beloved friends and family while stuffing your face with the delicious rendang and ketupats.
The second top style is the much loved Kedah blouse cut in the laidback signature cropped length and roomy shape without pockets. All pieces in the Raya collection is made of breathable hybrid linen cotton for your utmost comfort. The long skirts are either in a flared maxi cut or a folded style that is more tapered in silhouette. 
To get an idea of how the Bangun collection from Zaraks will entice and appeal to your fashion senses as you plan and organize your Raya 2020 wardrobe this year, simply take a look at the photos down below.
This baju raya collection is low-key
fabulous!
We love it!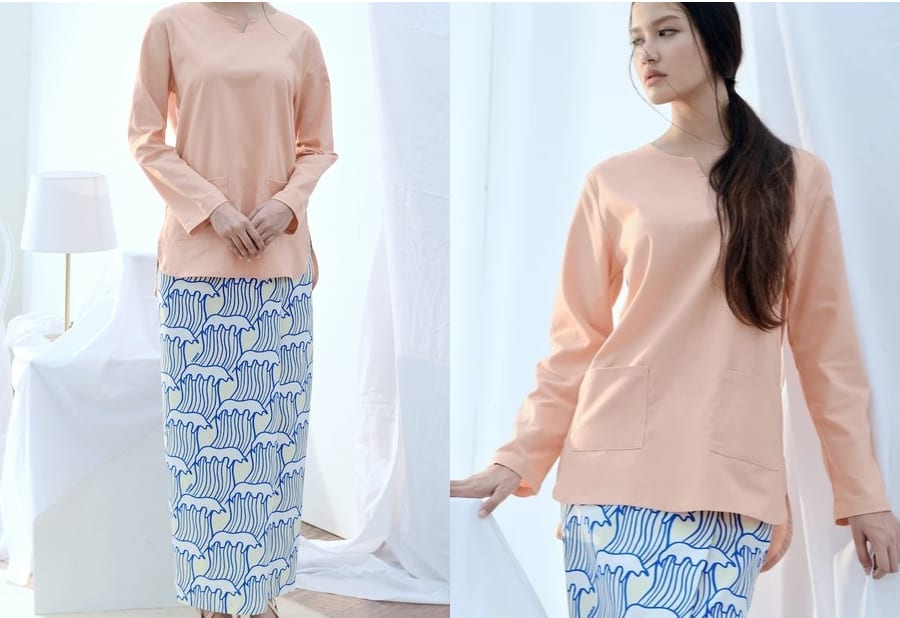 Peach Kurti With Front Pockets
Cozy hybrid cotton linen is the fabric used for all the pieces in the Bangun collection ensuring the wearer is most comfortable as she remains superbly stylish.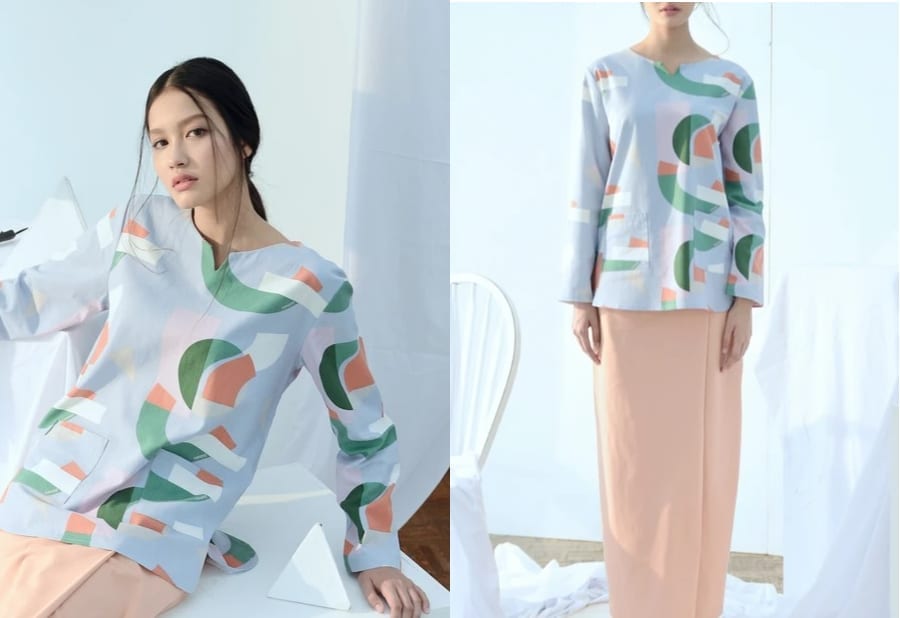 Lumi Print Kurti With Front Pockets
Not only do the tops come in minimalist single color in peach, white and pigeon blue, they also carry bolder motifs like this one yet in a color combo that is pretty subdued, making them a perfect choice for those who are into unexpected patterns that make a visual impact.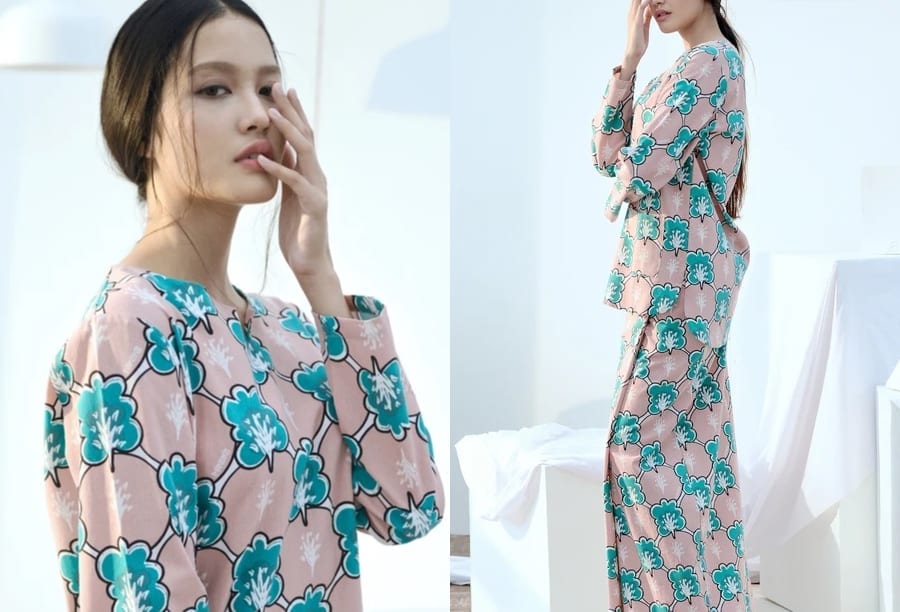 Broccoli Print Kurti With Front Pockets
Whether you're into broccoli as a healthy vege snack or not, it is not hard to fall in love with this kurti top. The pattern and color combination together spells chic. You can see the folded skirt style in this one, also adorned in a similar broccoli print. If a baju raya can be considered kawaii, I think this one fits the bill, don't you think?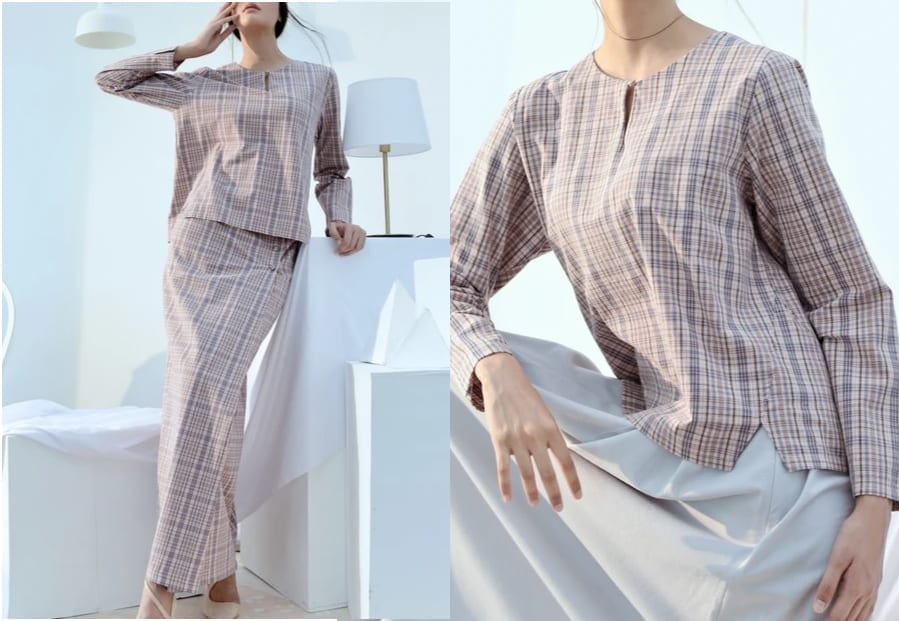 Checkered/Plaid Kedah Top
If nothing raises your heart beat yet, the plaid Kedah top and skirt may just do the trick. The print you usually see in men's clothing and trendy blazers of women's are now infiltrating your contemporary baju raya. Some of you are already waking up from looking at this, I'm pretty sure! For a look that's unexpected, this sure is the baju raya to get!
Obsessed with the vibe of the modern baju raya? It's not just you!
Quickly give Zaraks a visit to see all the beautiful tops and skirts from their latest Bangun collection before they disappear!
For more fashion-forward outfit inspiration for Hari Raya 2020, you might find these posts helpful to you: