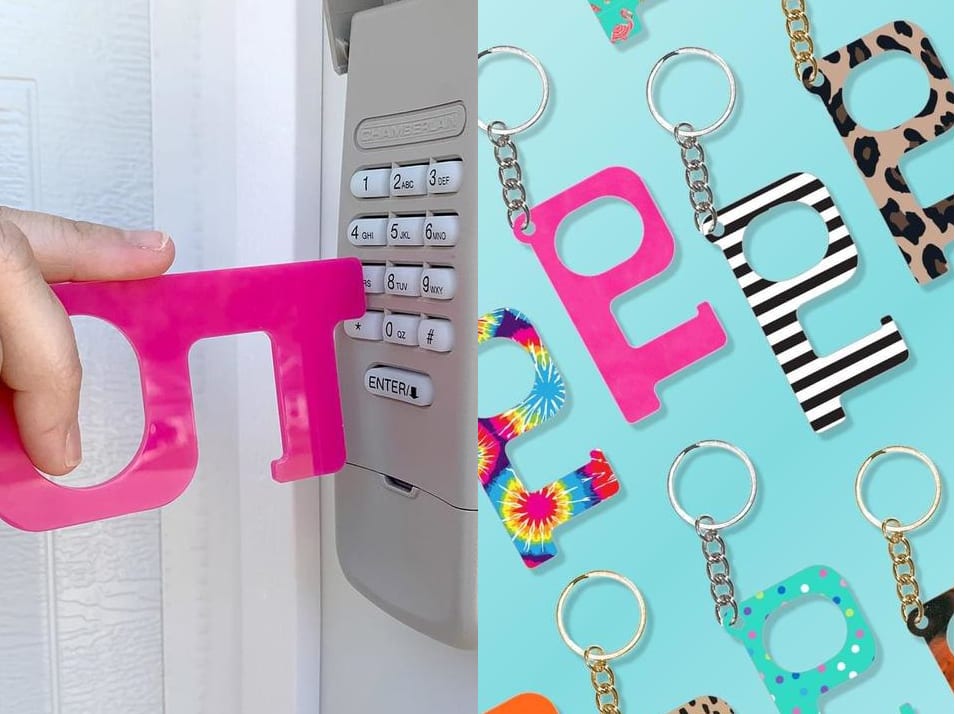 Disclosure: This post contains affiliate links, which means that if you click on one of the product links, a small commission may be credited to this site.
© All images are copyrighted by their respective authors.
Got your quarantine game face on and now you wonder: how can I open the door or press the ATM buttons by telepathy? These hands free door opener will be beyond heaven-sent!
Crafted by independent makers from across the globe, there are many door pusher/puller tools out there to consider that it's almost rivaling sustainable face masks to meet the demands of our new pandemic lifestyle. These contact-free door opening tools are designed so you can limit/reduce the amount of direct palm and finger exposure when touching public surfaces that are exposed to high traffic contact from various bodily fluids that may carry the virus.
The fashion world must take into account of real life practicalities and these door-opening, button-pressing tool are a way to ease our anxiety and polish off our existing hygiene levels. These tools are not a replacement for standard good hygiene. You still have to disinfect them! They're meant for you to have less contact with public surfaces.
That said, let us look at each one that caught these eyeballs of  mine, now shall we?
Contact Free Door Opener Tool Styles Complete Your Corona OOTD
A sturdy door-opening tool that is made from solid copper in Scottsdale Arizona. It is tumbled with smooth stones and then brush finished to get a stellar copper shine. It is a stylish multipurpose tool for decreasing the amount of public surfaces, buttons and doors that come into contact with your hands. Yay or nay? A must-have for the dragonfly-loving peeps in your life.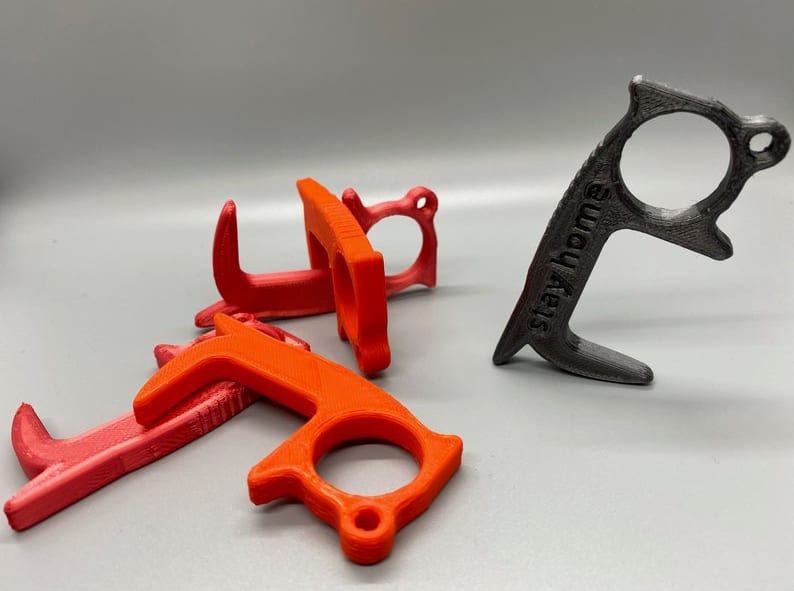 Why get one when you can get for the whole fam/squad/tribe! This set OF 5 3D printed door opener/button pusher is absolutely fantastic for indirectly touching surfaces like door handles, pin keypads and elevator buttons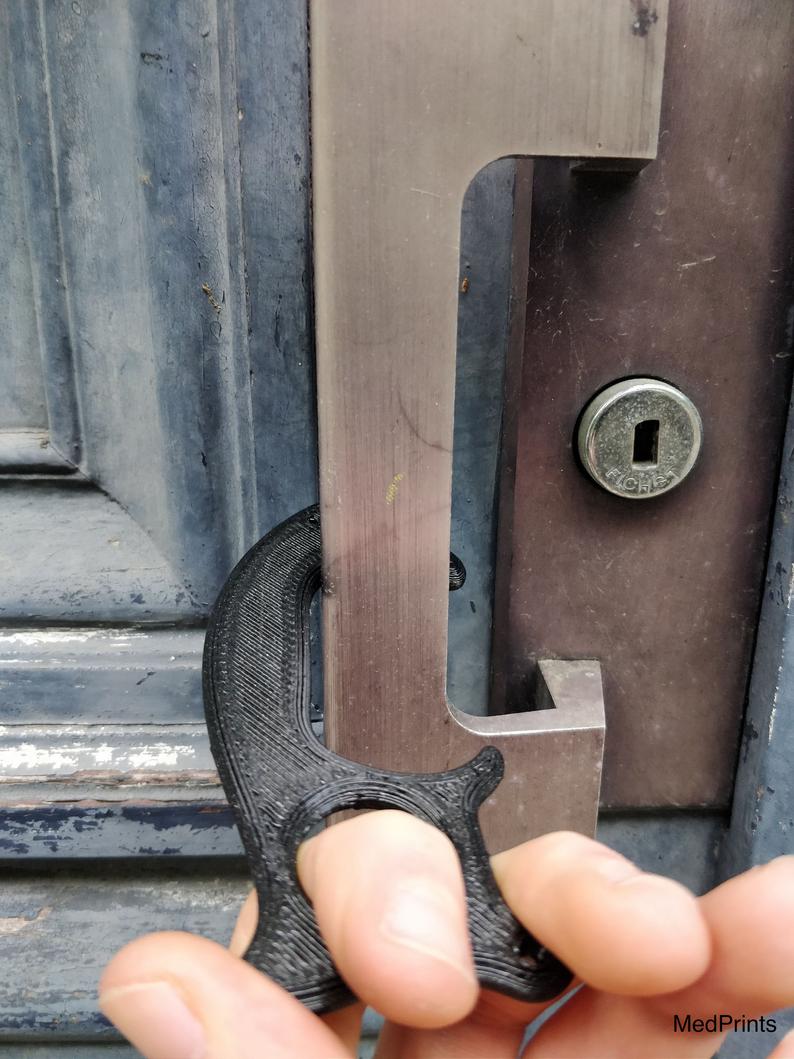 Fish lovers in your life will love this handy tool! The fish-shaped door opener is both a key door, an aid to open doors without touching them, and also for indirectly pressing buttons. The hole at its end is intended to accommodate a finger of varying size.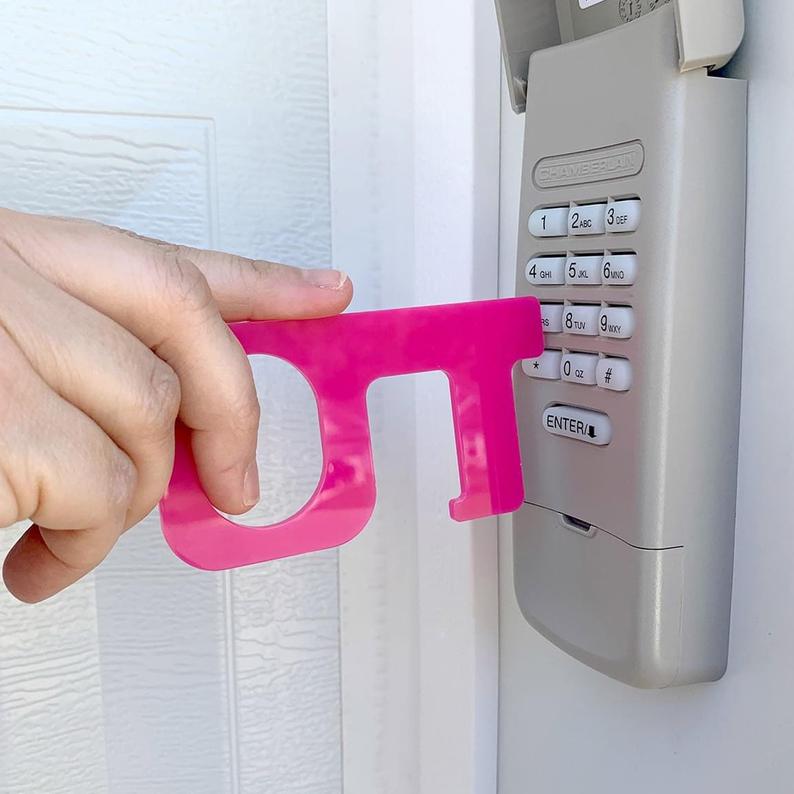 From turning on faucets and opening doors to pushing buttons on a public keypad, this handy tool allows you to do it all without directly touching anything with your fingers/palms! Rendered in a wide array of colors/patterns, this handy dandy tool is a mood-booster if you're into bright color schemes.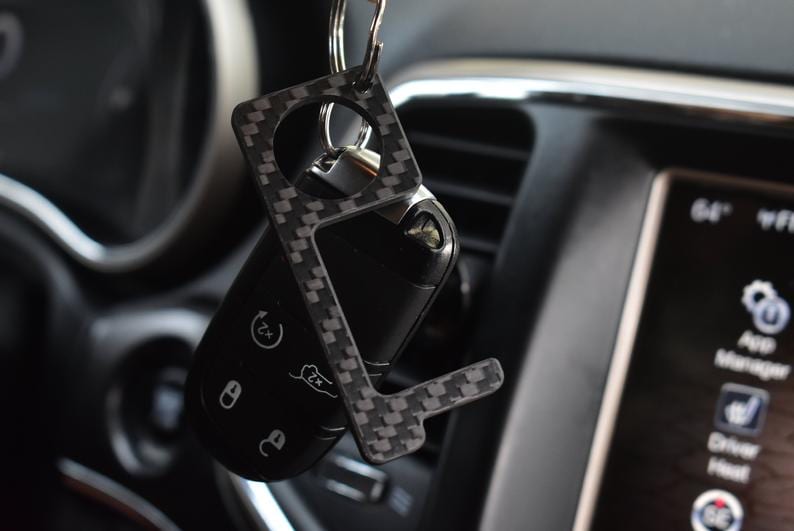 You are looking at a one of a kind 100% luxurious carbon fiber material touch-free door opener tool that will appeal to any gender. This particular tool will last you a lifetime, as guaranteed by its creator.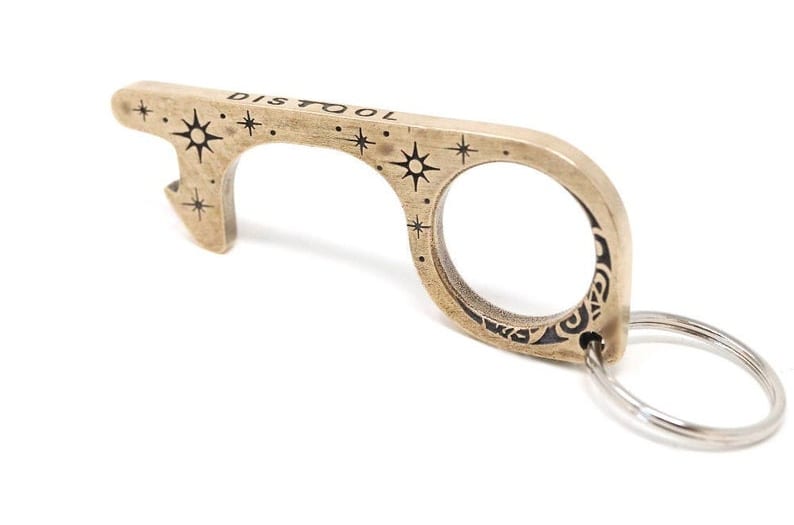 Crafted with 95% copper, 4% silicon and 1% manganese, the intricate door opener can open doors, press keypads at register checkouts, bank ATM's, bathroom doors and more. GASP: You can even sign your name with the end of the tool. Aas an added bonus feature, it functions as a bottle opener too.
So folks, are you already eyeing a door-opening tool to help you navigate the unique time we're living in at the moment? Which one is your favorite? Be sure to drop your comment down below – We love reading your thoughts!
PS: Please note that these contactless door-opening, button-pressing tools are not a replacement for practicing safe hygiene. They should be wiped with a disinfectant just like you would treat your hands! Stay safe and healthy.