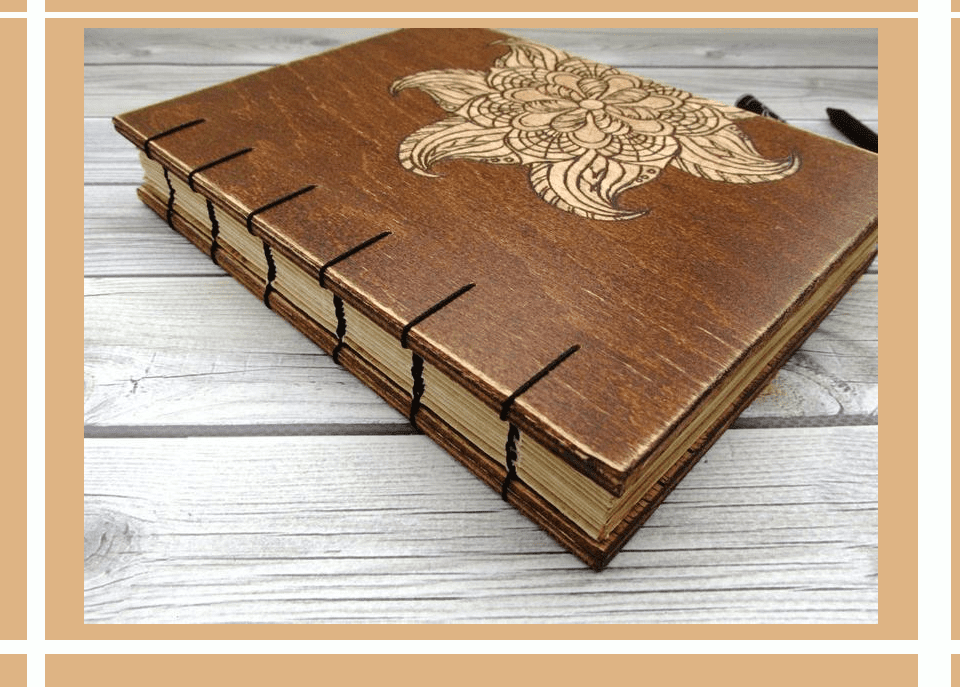 Disclosure: This post contains affiliate links, which means that if you click on one of the product links, a small commission may be credited to this site.
© All images are copyrighted by their respective authors.
Nostalgic notepads covered in intricately engraved wood awaits you.
There's something about the act of writing, drawing, sketching or simply doodling using your hand that keeps you grounded in your body. During this challenging time, perhaps that is something we all need more of. And if you're a fan of woody things, there's something for you to delight in as you put hand on pen/pencil on paper: Wooden notepad made extra rustic with aged paper.
Handcrafted from scratch, the wooden cover is engraved manually, polished and lacquered. Custom inscriptions are available and these too are made by hands. The aged papers are coffee-hued and fragrant in a way that bookworms and literature devourers appreciate.
From the act of holding a beautifully-crafted notebook in your hand, smelling the aroma of blank papers ready for you to fill with creative ideas and thoughts or doodles and drawing, these wooden covered books will transform your love for penning things down on paper. Being made with exquisite sense of love for art and texture, these books are a visual delight themselves. Place them on your favorite corner and instantly, you have an unexpected art on display.
Rustic Quarantine Journal Styles To Consider
This wooden book sets the bar when you are writing with feeling. The perfect gift for writers and doodlers in your life.
A visual delight that surrounds your senses with its rustic character as you put your thoughts down on its aged and aromatic paper.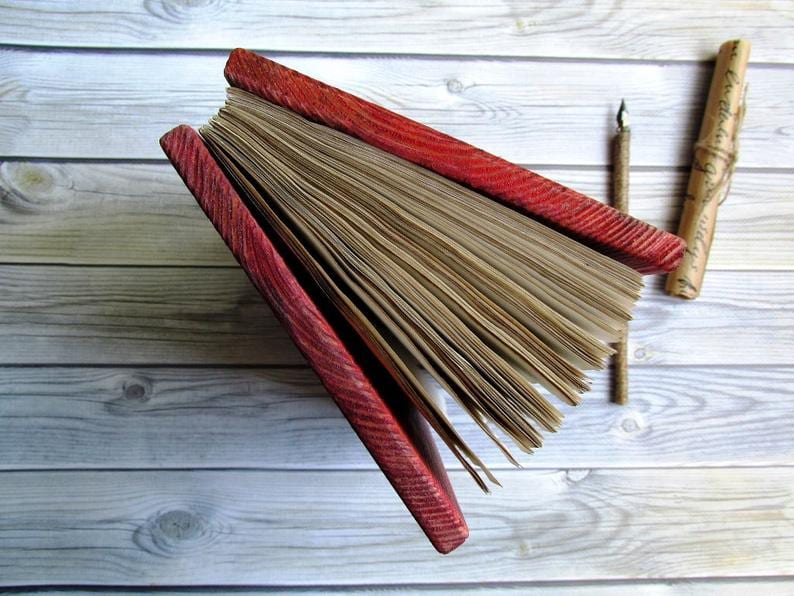 Wood lovers will not be able to calm down when you present them with this.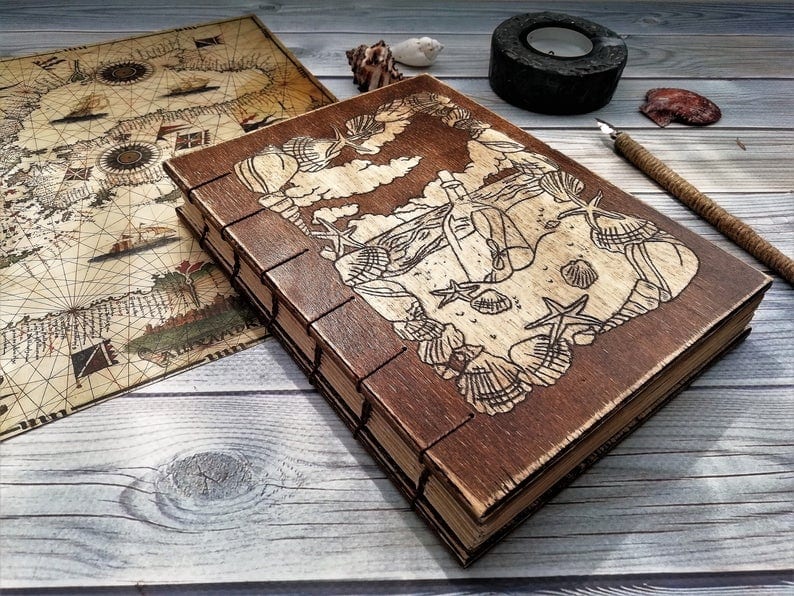 They say it's one thing to eat and eat with your eyes. This wooden journal is the embodiment of writing with your eyes...
Well folks, what do you think of the wooden notebook style? Are you completely smitten with one or two already? 
For more stunning notebook creations that show a love for wooden beauty and art, be sure to visit PereyaSlavskayaArt and learn about these rustic masterpieces.