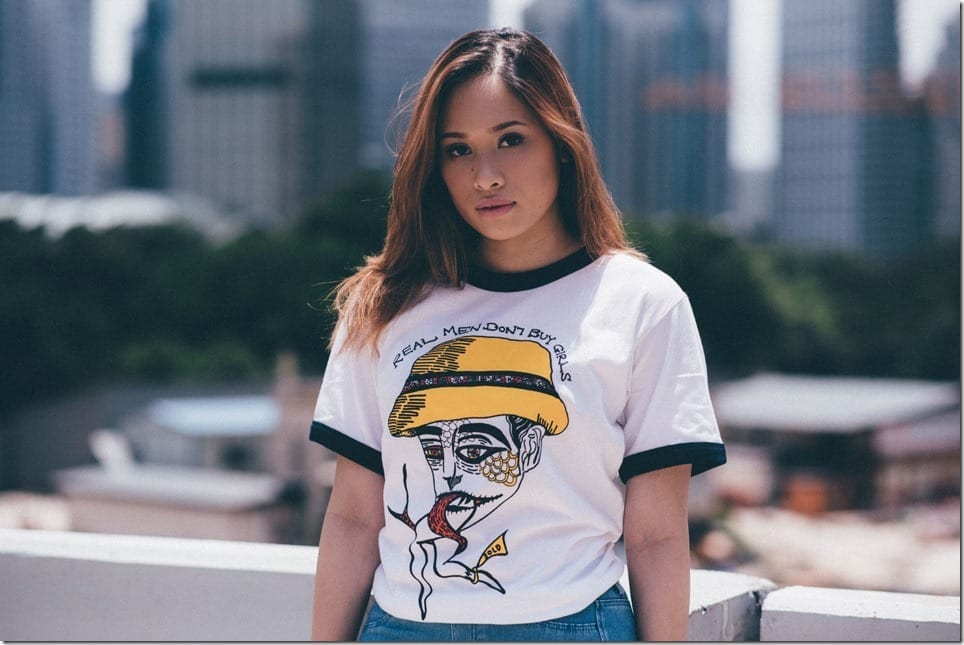 Credit | The Covert Collective
Are you a great hoarder of tees? Bless your heart because you're about to eyeball unique tees made by Malaysians for Malaysians and the whole global world too and support the makers in a cause to spread awareness about human trafficking.
I stumbled upon The Covert Collective while I went on a scrolling spree on Instagram one fine day for a mix of pleasure and research purposes. Why do one when you can nail both, right? I fell in love with their aesthetics as the drawings on the tees reminded me of my brother's drawing style back in the day. And also, their campaign, called Real Men Don't Buy Girls really resonated with me as I'm all about female empowerment.
To know that The Covert Collective gives back to an organization that helps girls and women is one of the main reasons why I chose to put this local indie brand under the spotlight. The brand came together through the concerted creative union of a law and engineering graduate who are both Malaysians with a flair for creating designs inspired by traditional American tattoos. Their tees stand out effortlessly on their own as they believe in the idea of being yourself without needing to rely on society's ever-changing concept of 'cool'. Wear it if you like but don't wear it because you think it will make you look cool.
And to be honest, I like that! We should all embrace our own quirks and accept that we are made to be who we are and expressing our authentic sides should take precedence over appeasing some vague idea made by other people.
For this post, I've chosen a list of 5 tees that are so eye-catching and awesome that a tee-hoarder would totally squeal in delight. Plus, you get to support a very important cause!
?
| Shop Taco Cat
:
RM 45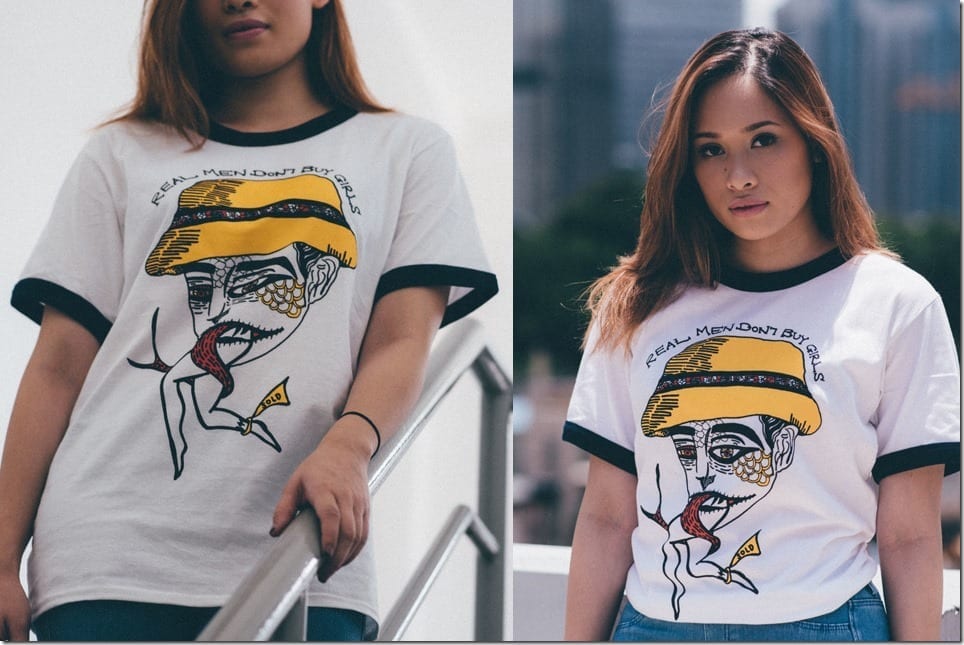 ? | Shop Real Men Don't Buy Girls : RM 60
? | Shop True Love : RM 45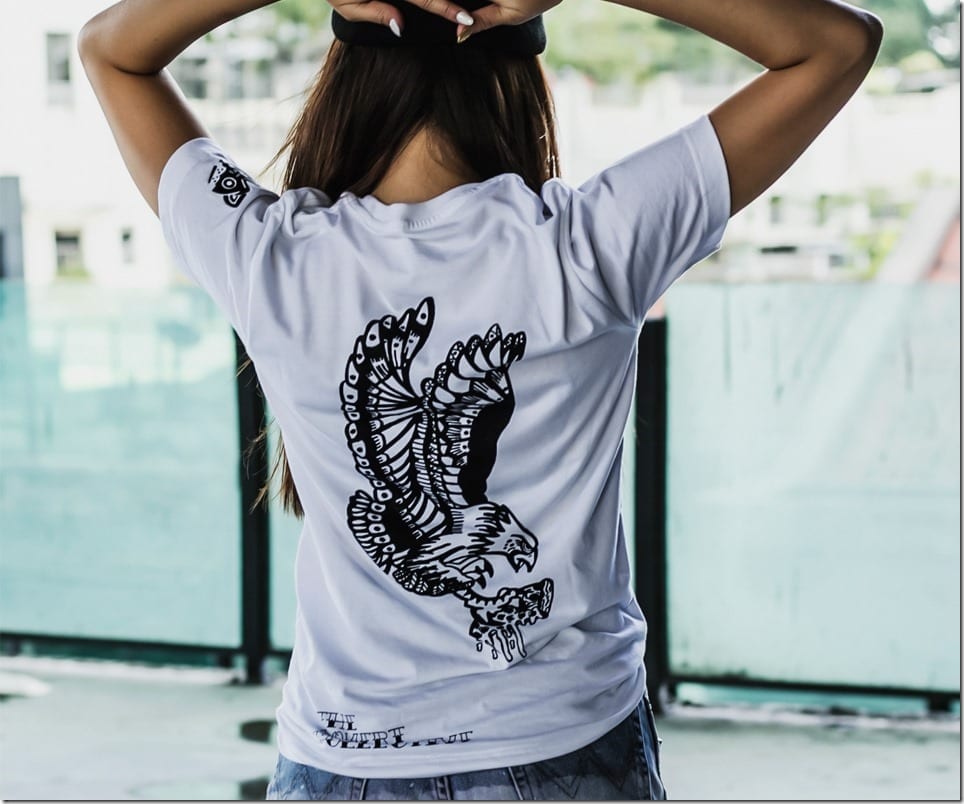 ? | Shop Eagle Wings : RM 45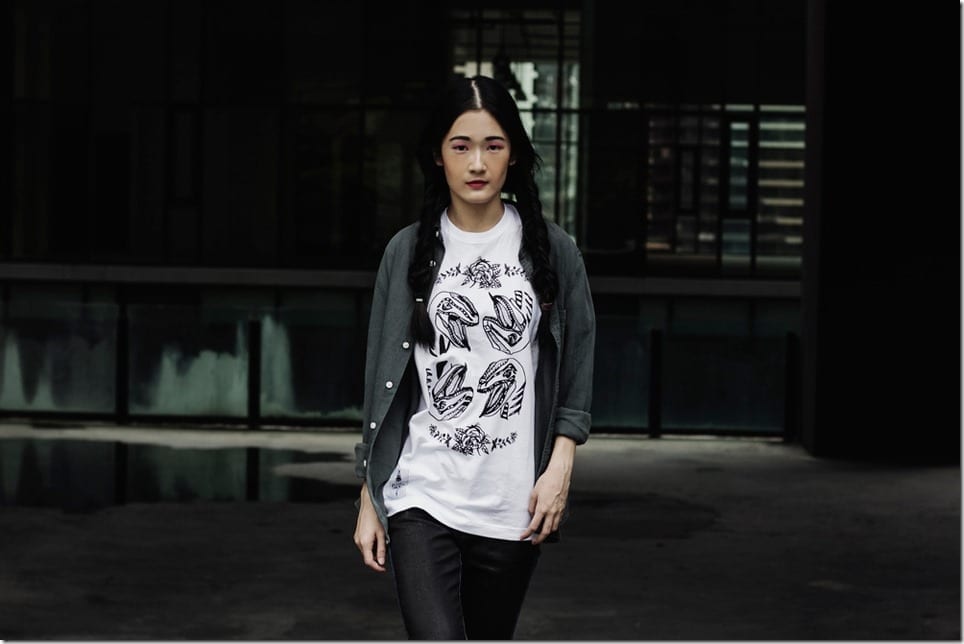 ? | Shop Clever Girl : RM 45
For those in Malaysia, orders above RM100 will grant you FREE shipping. The store ships all across the globe!
The Real Men Don't Buy Girls tee design was created in partnership with TENAGANITA to raise awareness on HUMAN TRAFFICKING. 100% of profits will go to TENAGANITA.
COVERT also gives YOU the opportunity to do MORE good by giving a discount when you buy 3 or more t-shirts.
The issue of human trafficking is not touched by many due to its sensitive nature. However, it's about time now that we spread awareness and do something about it

Malaysia is a destination, a source and transit country for men, women and children forced into PROSTITUTION and FORCED LABOUR. Majority of the victims are foreign workers who migrate to Malaysia from Indonesia, Nepal, India, Thailand, China, the Philippines, Burma, Cambodia, Bangladesh, Pakistan, and Vietnam in search of a better life but fall into FORCED LABOUR or debt at the hands of their employers, employment agents, or informal labour recruiters.

Most of them are by large organised crime syndicates/ involved in the black market. Here's where you come in, you can contribute by purchasing this tshirt and spreading the awareness to your friends and family.
Show them some love:
Facebook | Instagram | YouTube
Love this post? Share it with your friends! Follow us for more fashion inspiration:
? Twitter ? Facebook ? Google+ ? Bloglovin ? Pinterest ? Polyvore ?
© All images are copyrighted by their respective authors.
Here on Fashionista NOW, our one and very own Miss Reverie showcases the latest in fashion trends and its various social implications in our everyday lives. You may read more of her at REVERIE SANCTUARY.