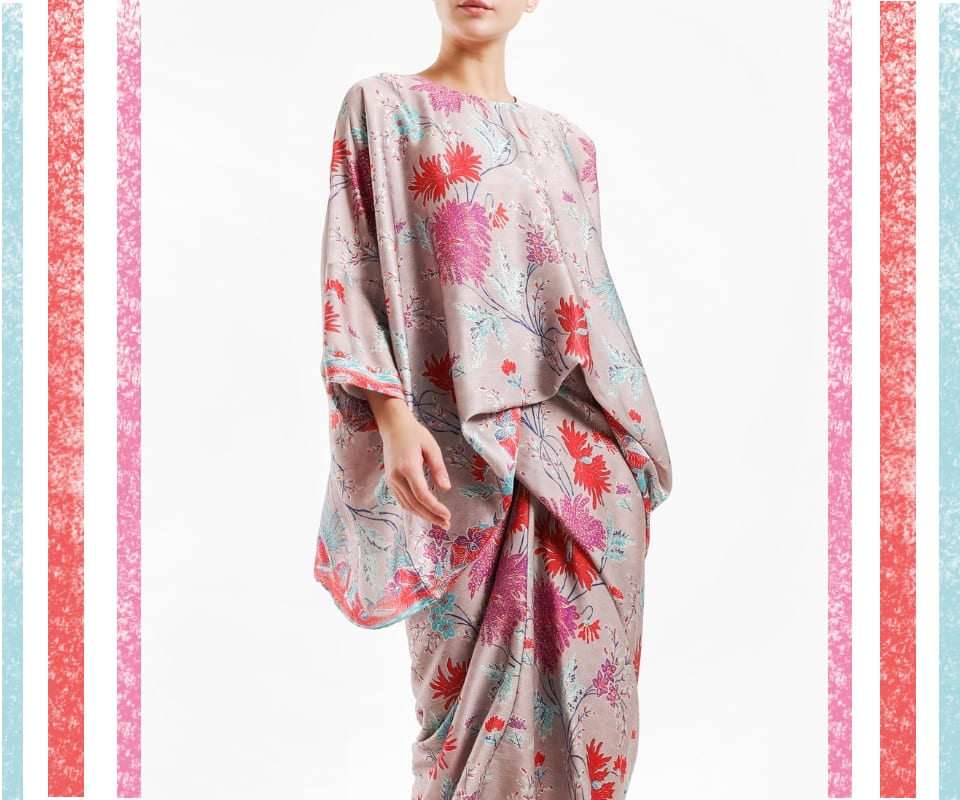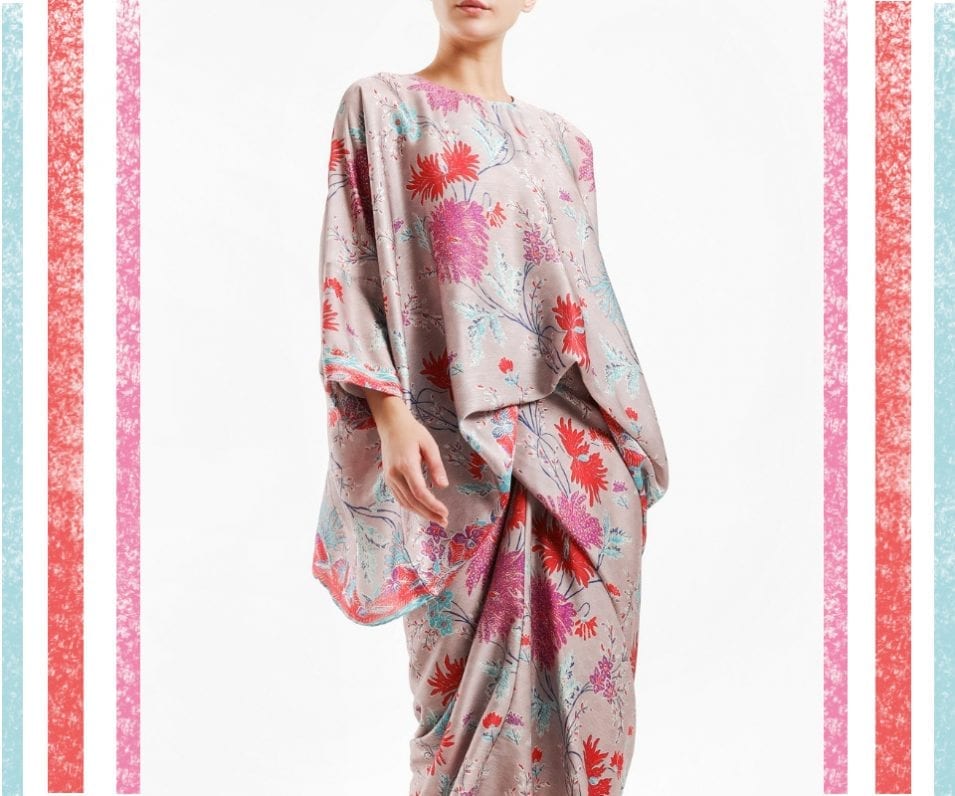 Looking for a fresh designer baju kurung/kebaya with a new style perspective? We recommend: Radzuan Radziwill. Why? You'll find out.
As I was researching about the latest festive Raya 2020 collection to be on the look-out for,  Radzuan Radziwill's new Lebaran collection enters into the picture. Wow! It hooked my attention as the coordinated sets are reimagined in simple yet unexpected ways. How else do you make a mod kurung even more distinguished with the insane variety we are served with this corona year.
At first glance, I honestly thought they were a one-piece design variety, a twist on the kaftan dress with drapes and gathers. Surpise, surprise: They are actually two-piece coordinated sets that come in a kurung and kebaya style format. And oh boy, the silhouette style is too good as it marries a flowy top and a sarong style skirt!
The motifs chosen by the designer center around nature-inspired things  we all love like flowers, leafage and birds in interesting color schemes presented on silhouettes that are boxy on top yet feminine with the inclusion of drapes, box pleats, drop shoulders and loose form offset by a sarong skirt style.
Enough said. Let's look at each piece now, shall we?
Could this be your new go-to Malaysian fashion designer for effortless chic baju raya?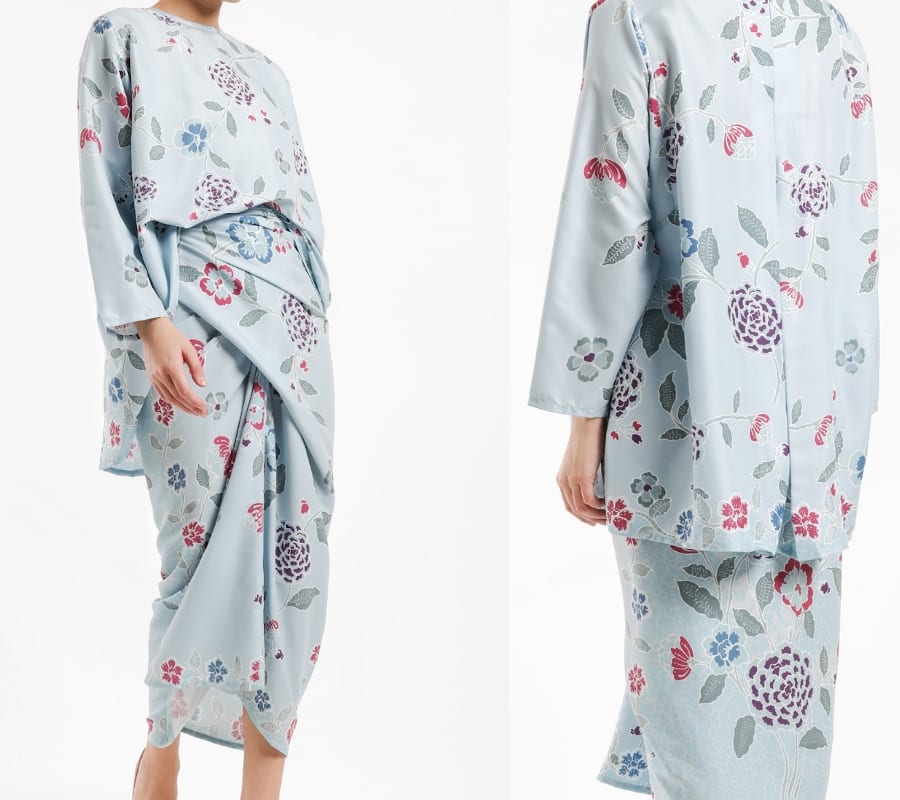 Pastel Blue Floral Kurung Set
Gorgeous cool blue kurung masterpiece rendered in the sweetest floral print, this kurung set has long regular sleeves on a loose top with a back box pleat detailing. The skirt is in an ikat sarong style and made of mix crepe. You can wear it with a tucked in top (depending the weather) or let it loose for a look that spells effortless fabulousness.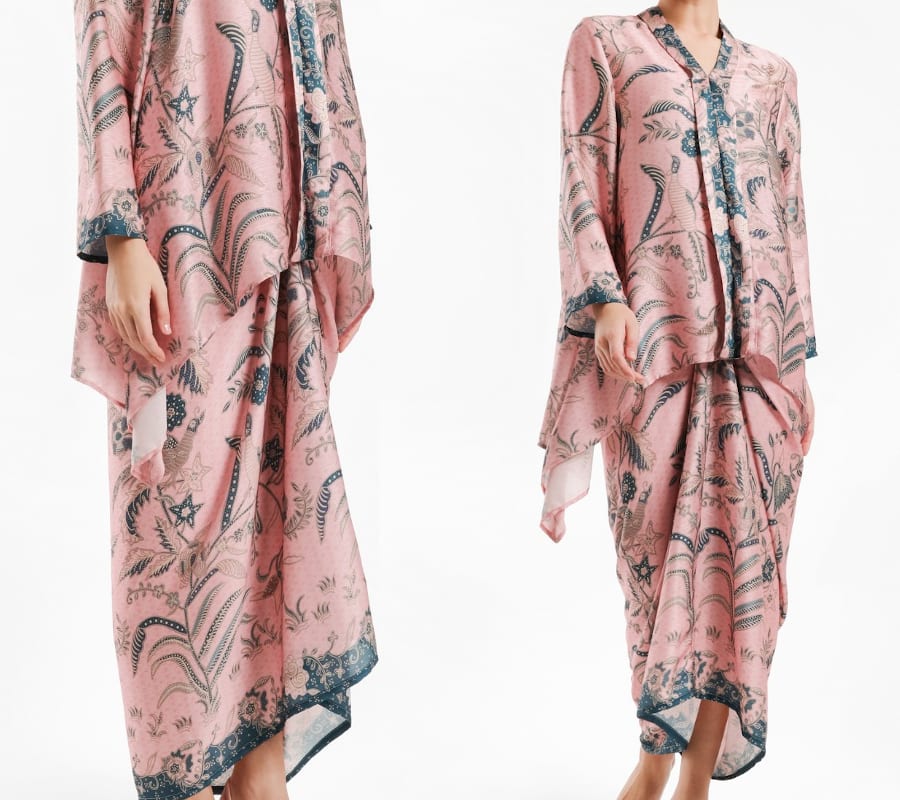 Pink Kebaya Set (Bird Print)
Cut in a mod loose kebaya style, the lovely top has a V-neck, regular long sleeves and a chic drop shoulder design. The print on this one is just too pretty - bird prints in between tropical foliage over an earthy pink canvas. Currently, it's out of stock, girlfriends. Perhaps you could DM the designer to work something out. Just a tip ;)
Red Floral Kurung Set
For something adorned with riveting pops of red flowers amidst of blue and pink, count on this kurung set to speak to your heart. We absolutely adore the round neckline design that is a departure from the usual traditional keyhole style neckline. The drop shoulder and cocoon silhouette features make the kurung super cozy and different in a very fashion-y way.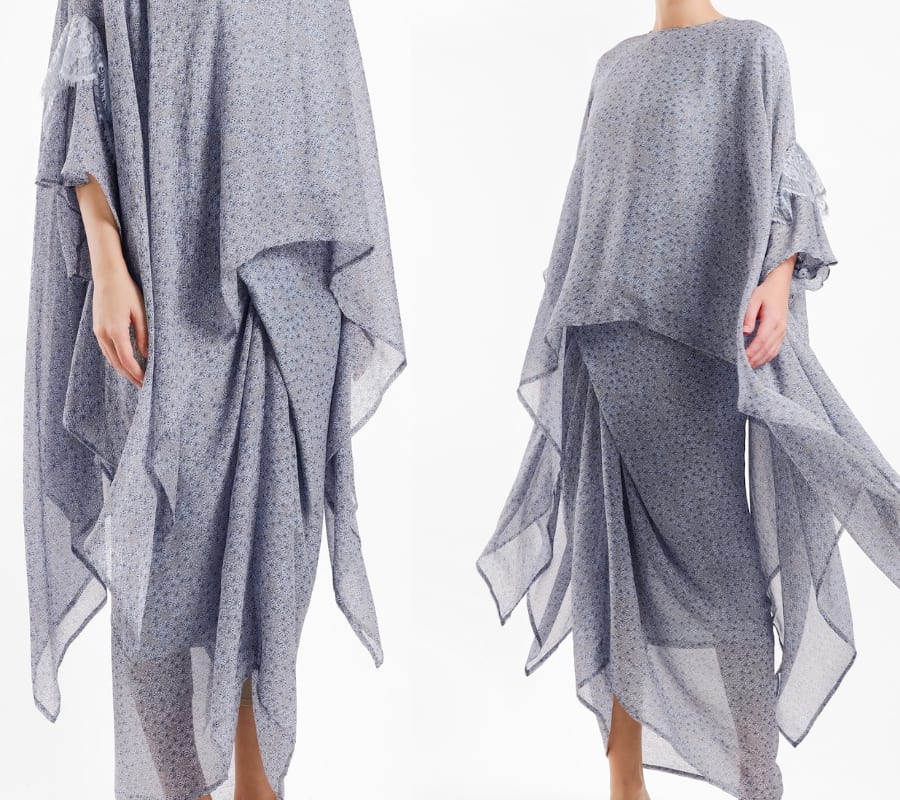 Kaftan Style Kurung Set
For those who are into the trailing scarf look in a floaty handkerchief design, here's a kurung that will completely take your breath away. I don't think we've seen a designer RTW kurung of this style persuasion and I think it's a big fat win in terms of fluidity and style impact. Lots of movement on top coupled with a simple sarong skirt makes this a real tropical summer-friendly covet-worthy set to remain relevant years after the pandemic.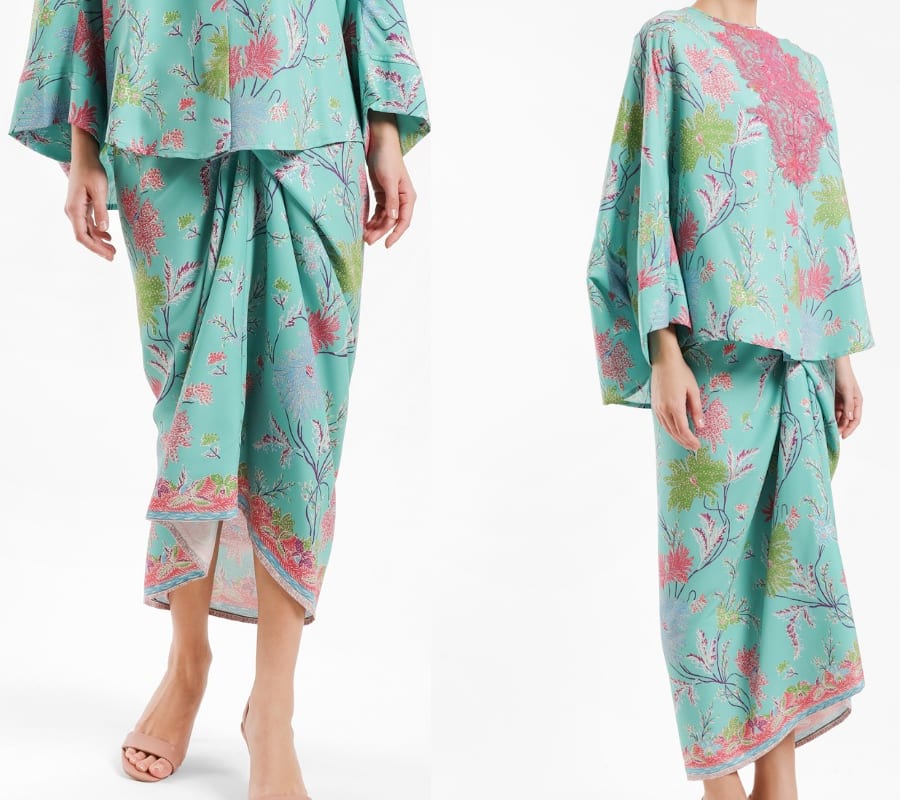 Embroidered Turquoise Kurung Set
Not just for Raya in the corona season, this kurung is bursting with happy turquoise and intricate neck embroidery. It's designed for those who are fans of the color trend and embroidered detailing. Sarong style skirt offsets the boxy kurung top with just the right amount of fashion flair. LOVE!
Where to get these gorgeous designer kurungs/kebayas?
Simply head over to FashionValet, folks.
So tell us, what do you think of the Eid 2020 collection by Radzuan Radziwill? Which style elements has your heart raising? Drop your thoughts down below – We love hearing from you. For more exciting Raya fashion 2020 inspiration, you know what to do: