Shoulder game is strong, in this one, girls. It doesn't stop there, though. Sleeves are pretty strong too!
Fiziwoo Raya fashion collection screams FASHION with a punctuation. It features distintive dramatic puffy shoulder design and sleeve styles that will leave you gasping for more. 
Woo/Fiziwoo Raya 2020 collection is out girls! It's been out for a while and if you didn't know, then it's okay, I'll be summarizing their coveted kurung and kebaya sets that show the designer's playful yet sophisticated twist on the shoulder and sleeve designs of modern kurung and kebaya coordinated masterpieces.
So let's jump straight into it, now, shall we?
Fiziwoo baju raya 2020 aims for the
fashion-forward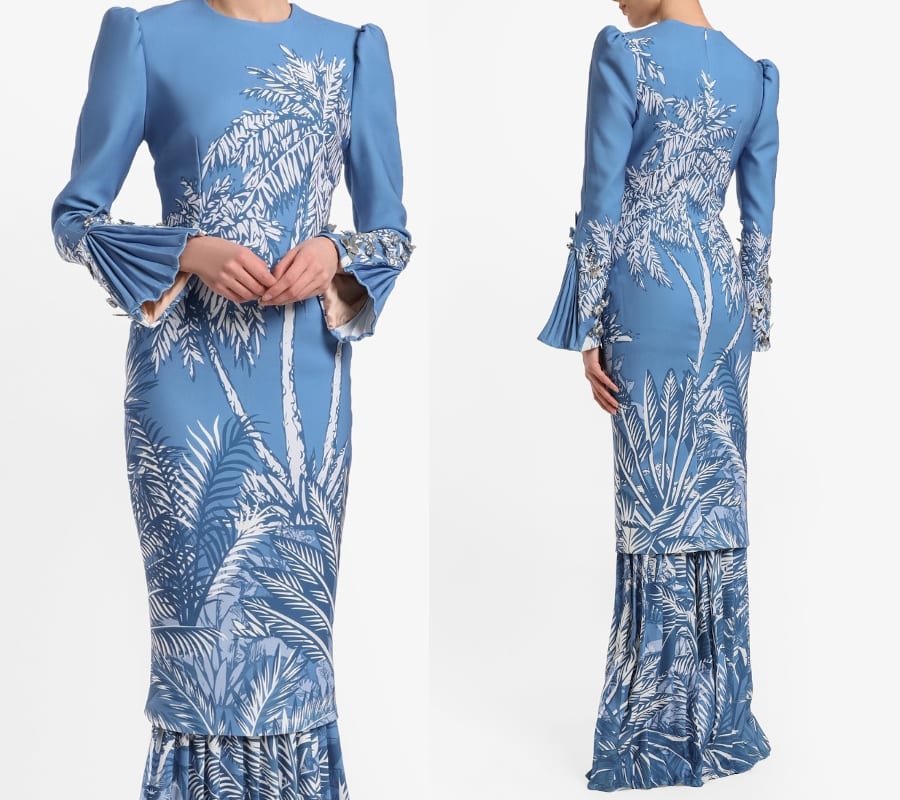 Puff Pleated Sleeve Kurung Set
Adorned with monochromatic palm leaf and tree and motif, this kurung reveals the designer's meticulous attention to details. The use of tropical prints in a modern style makes this a kurung so versatile and current, you'll wear it all year long. Key fashion features: Flared pleated bell sleeves and a subtly puffed shoulder game. Extremely gorgeous, don't you think?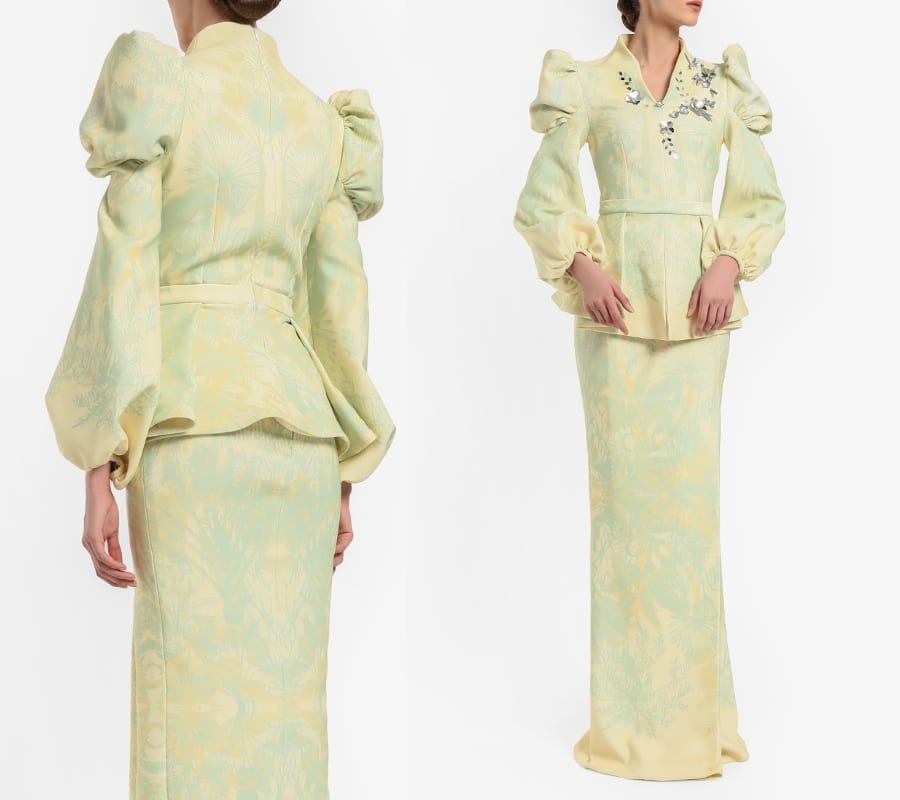 Puff Shoulder Sleeve Kebaya Set
For a glamorous modern kebaya, look nowhere else! This one has a bold voluminous shoulder and sleeve game. The blouse boasts an exciting puff shoulder design followed with an alluring lantern sleeve style. It's literally party on top, folks and will totally complement your fashion maven persona. Wait no more!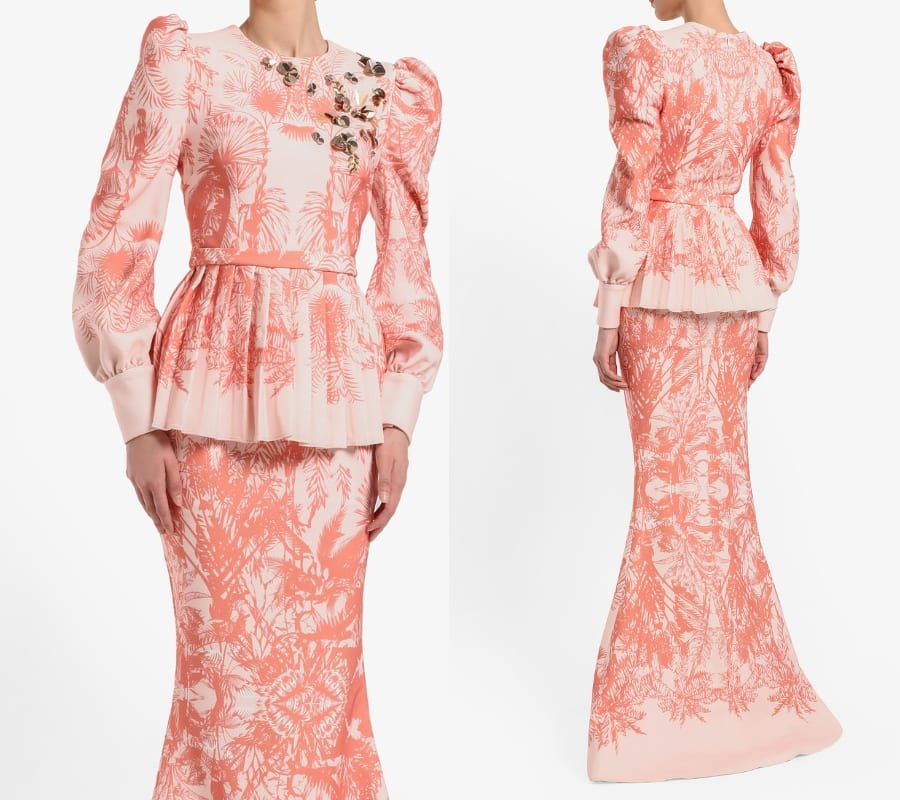 Puff Peplum Kebaya Set
For those who want a restrained puffed shoulder game, this is the modern kebaya set to get! Subtle peplum waist with gentle pleats ensure you have the cinch game on point while quarantining. This set is adorned with monochromatic tropical leafage in pastel coral, it's oh so outrageously pretty!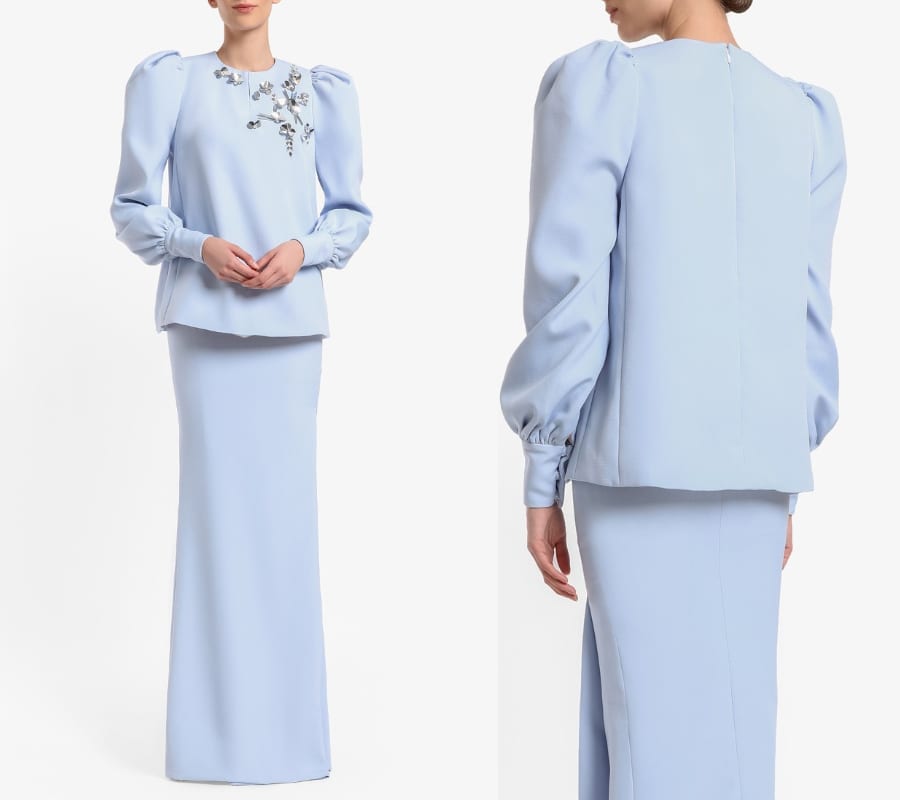 Puff Minimalist Kurung Set
For the minimalist dresser with a love for tranquil baby blue and a strong shoulder fashion game, this crop kurung set is calling your name. Utterly dreamy!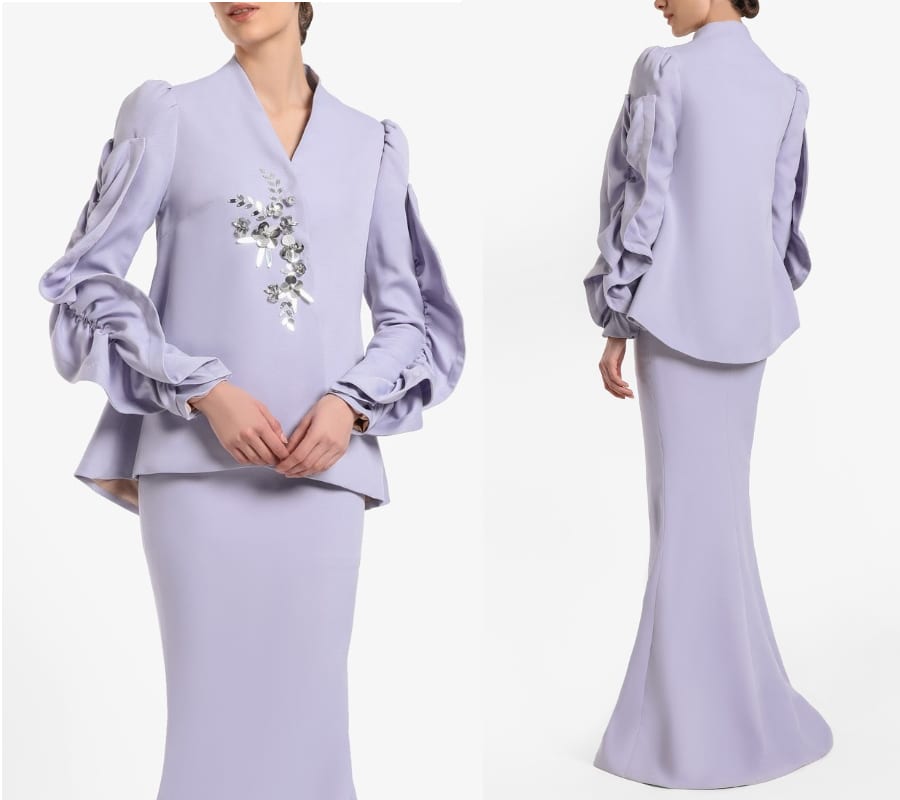 Puff Ruffle Kurung Set
A rare ruffle style situation. If you aim to expand your fashion horizon, then this kurung set by Fiziwoo is worth considering. Sleeves that make necks swing the moment you enter the (quarantined) scene. In lilac, this solid piece is designed in such a way the epic sleeves are where the spotlight falls upon. I absolutely appreciate the dramatic sleeves and how the designer anchors the style down by keeping the rest simple and streamlined.
Well folks, what do you think about Fiziwoo's Lebaran 2020 fashion collection? Are you into strong shoulders and sleeves? Which set is your fave? Share below – I'd love to know!
Know any amazing independent fashion collection you want us to spotlight here? Get in touch with us! We love showcasing new and upcoming creative clothing designs here!
Want to get one kurung/kebaya set for yourself or 4 for the whole family to Raya in style albeit low-keyly so we can all Raya like crazy perhaps in two years? Be sure to head to FashionValet where each of these are available for online purchase. Don't wait too long, they will be gone!
Alert: Fiziwoo Raya flash sale is happening on FashionValet where you can order your festive quarantine yet fashion-forward baju raya now.