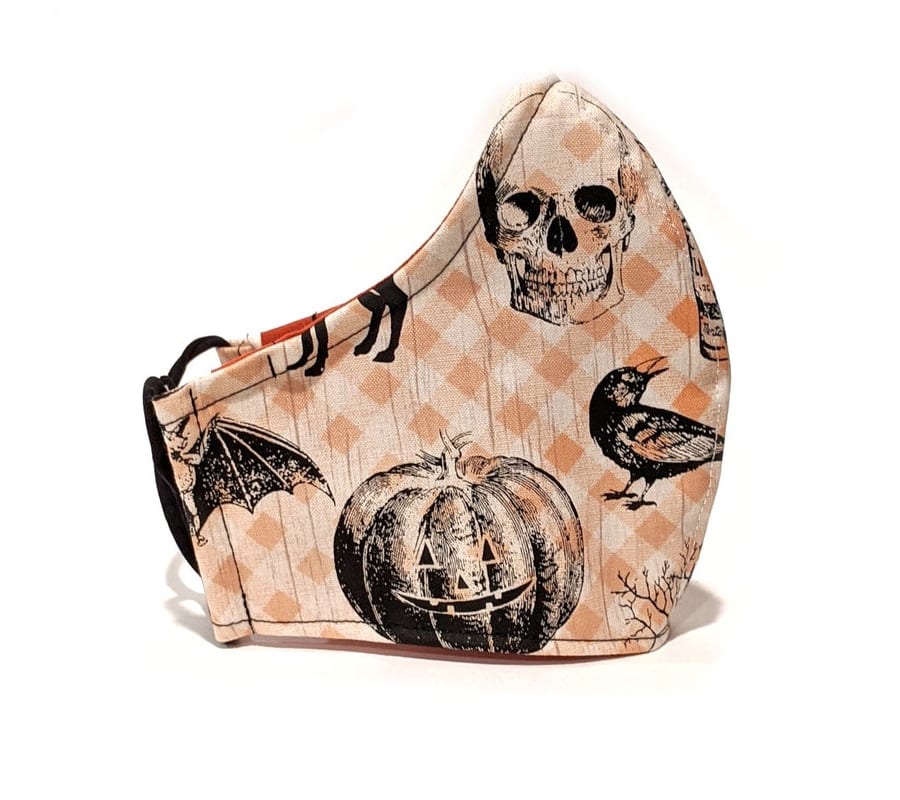 Disclosure: This post contains affiliate links, which means that if you click on one of the product links, a small commission may be credited to this site.
© All images are copyrighted by their respective authors.
Make this Halloween fun while keeping safe by wearing a face mask with your favorite Halloween theme.
So, masks are definitely IN this pandemic. With Halloween around the corner, it's never too early look at some interesting Halloween-themed face mask styles that are around the internet town. Who's with me? Well, if you're on this page, it's a no brainer now isn't it?
Pumpkins, bats, cobwebs, ghouls and candy corns are some of the print styles you will be seeing on your masks, patterned over an overall deep tangerine and black color scheme mixed with faded smokiness one associates with lighting up a bundle of woods, charcoal, incense sticks or candles. Whatever your Halloween style is, a face mask that carries the spirit of the season is sure to complete your look. The devil is sure in the details as we live with the invisible yet potent rona.
Remember, even as you opt for a style-conscious mask to match your Halloween mood, it's important to make sure it fits your face contours and have the right filters to make sure your rona battle gear is foolproof. That being said, as we go on to live our lives during this trying time period, don't forget that every act of kindness, no matter how small, matters.
Enjoy looking at these. But most importantly, wear them!
Spice up your mask game yo: Halloween Face Mask Style Inspo
So folks: What do you think of these Halloween-themed face masks? Which one would you wear? Share below!