Diwali earrings inspo for those on a hunt for a pair of ear embellishments to go with Diwali 2018 festive outfits.
Stepping into boutiques that specialize in Indian jewelry, you'll no doubt be immersed with a variety of eye-popping colors. Whenever I happen to go into the Indian jewelry boutique in my town, my sight gets rejuvenated by the mix of bold colors along with intricate metal work and fabric use in their jewelry. Though I often choose the smaller earrings variety, I'm not so opposed to the bolder Indian earrings now that I've chopped my hair off!
If you're not anywhere near a local Indian jewelry shop, Etsy has a lot of options for intricate Indian jewelry. For this post, I'm showing a tribal earring style that spoke to me as I simply fell in love with the shape and a restrained used of color. The shape of a leaf pointing downwards on the earring is very attractive. I love it! Also, I like the mixture of hoop and dangle in the way the earrings are crafted.
The single use of color to go with the metal work is very chic and modern. For those easily overwhelmed with colors or prefer something a little toned down yet still equally festive, these earrings have nailed all the right elements, bringing both the wonderful intricate Indian metal work and modern minimalism together.
For Diwali-ready ears or everyday ears with a gorgeous bohemian touch, I hope you will consider these beautiful ear bling-bling! Enjoy!
Silver Green Bohemian Earrings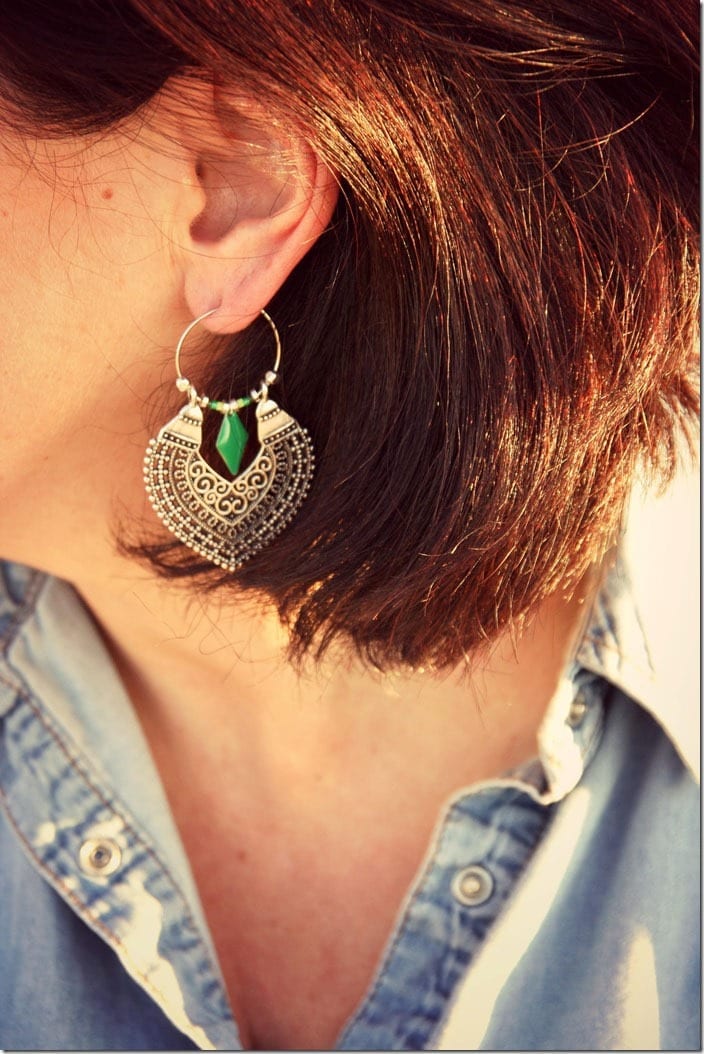 Gold Burgundy Bohemian Earrings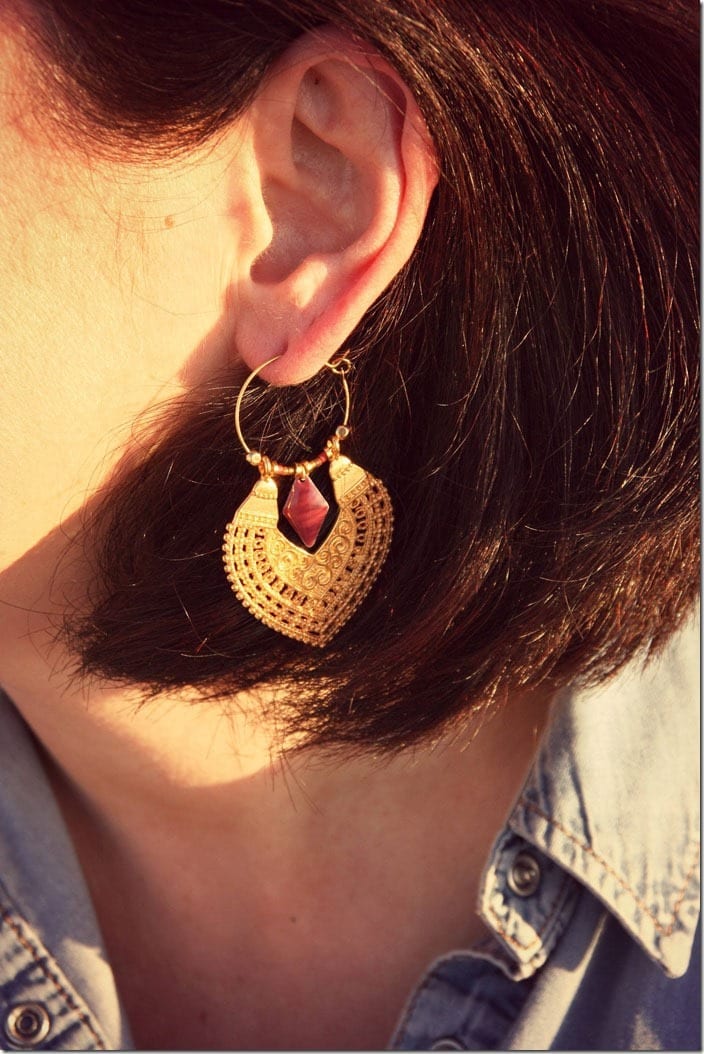 Silver Rose Bohemian Earrings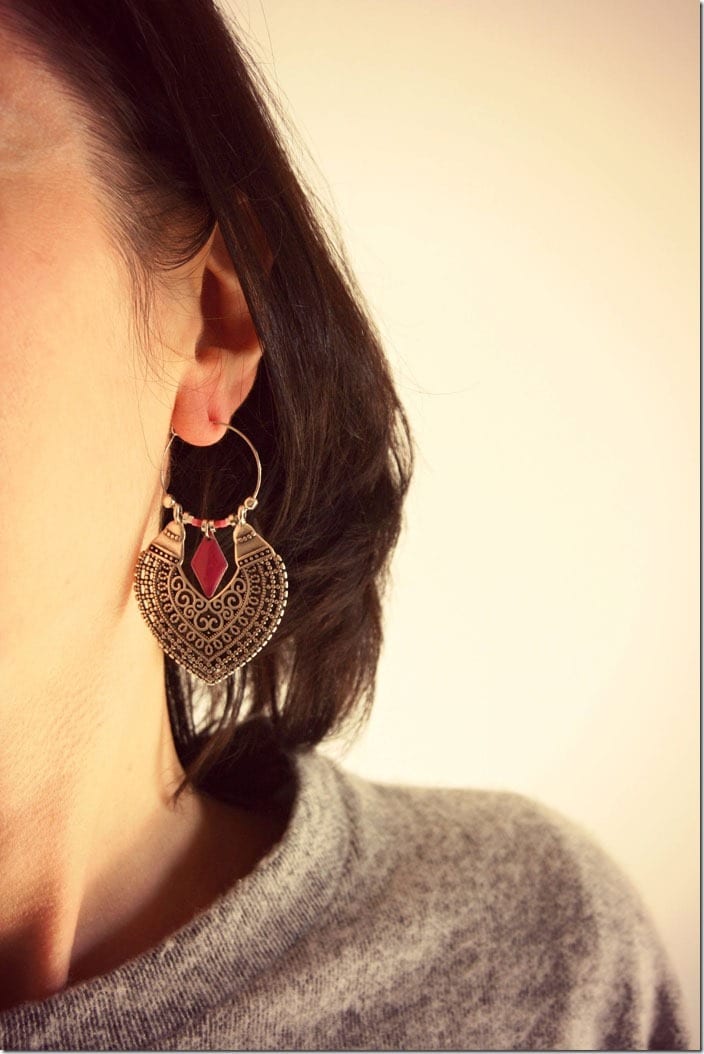 Gold Green Bohemian Earrings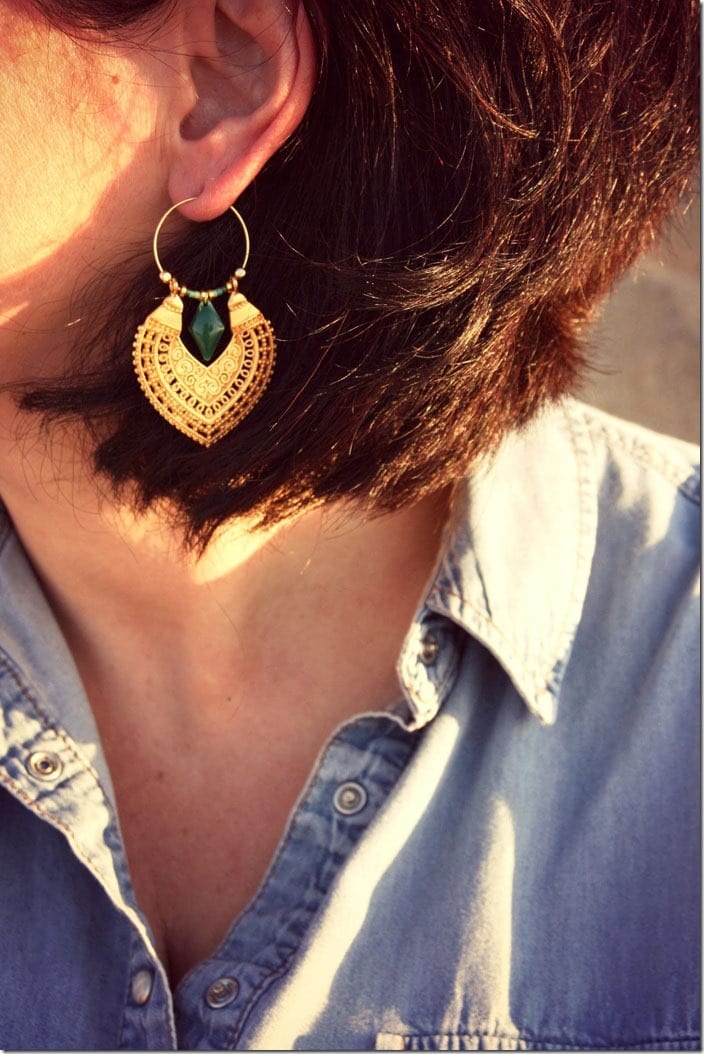 Which boho earrings would you love to wear? Share below – I'd love to know!
Love the hoop and dangle boho earrings to bits? Same here. There's more, though! Be sure to give MISSKACHINA a visit and a follow.
"Who, being loved, is poor?" — Oscar Wilde
Disclosure: This post contains affiliate links, which means that if you click on one of the product links, a small commission may be credited to this site.
Love this post? Share it with your friends! Follow us for more fashion inspiration:
♥ Twitter ♥ Facebook ♥ Google+ ♥ Bloglovin ♥ Pinterest ♥ Polyvore ♥
© All images are copyrighted by their respective authors.
Here on Fashionista NOW, our one and very own Miss Reverie showcases the latest in fashion trends and its various social implications in our everyday lives. You may read more of her at REVERIE SANCTUARY.