© All images are from Melinda Looi and copyrighted by their respective authors.
This post features a look into the baju raya styles from various designers in Malaysia in 2021. Keep the space bookmarked if you're into keeping up with Eid fashion here in Malaysia. 
Ladies, the highly-anticipated collection for Raya 2021 from our darling Malaysian fashion designer, Melinda Looi is here! 
Straight from the vibrant and extensive collection of called Kawan (as in "friend" in Malay), her vibrant and quirky (as always) creations are a reflection of the designer's love for marrying style elements from various traditional looks into a new format palatable for the adventurous fashion crowd.
If, this Eid, no matter how low-key it gets for many us, you would like to dress to the nines in bold colors, prints, patterns and silhouettes from a designer's perspective, you have to give the collection a peek!
The Kawan collection  features an array of mod traditional two-pieces that's bold and fun. The batik sarong can be chosen according to your preference, for the kebaya labuh series that is my favorite from the whole collection.
Aside from the kebaya labuh two-pieces, there are baju kedah, baju pahang, kaftan with inner bias dresses and lace kebaya options.
For a baju raya that isn't going to hold back this year, Melinda sure knows how to tease us with her intricate embroidery, fun patchwork detailing that takes the form of kuih lapis, nasi lemak and biskut tin!
Malaysia's cultural melting pot is perfectly embodied in her newest Raya collection that also includes separate pieces like trousers, knit jumpers, reversible wrap skirts, jersey tops and satin robes. If you're a fashion-savvy dude with a love of unexpected designs, her creations include you as well! Baju kedah for men is also available.
Have friends or family members who are always excited to wear a bold designer's masterpiece? Be sure to direct them here so they can take a look!
Without further ado, check them out and enjoy!
Favorite Festive Eid Looks With Melinda Looi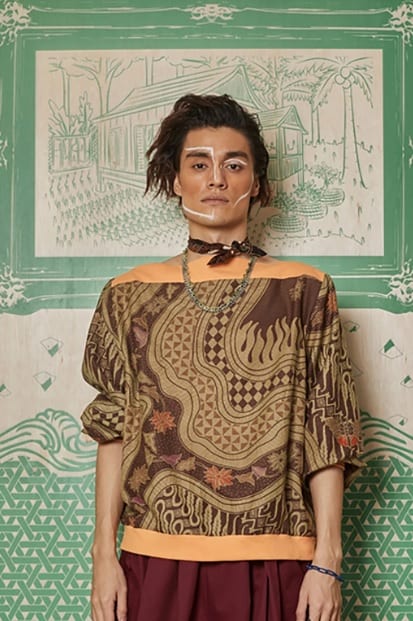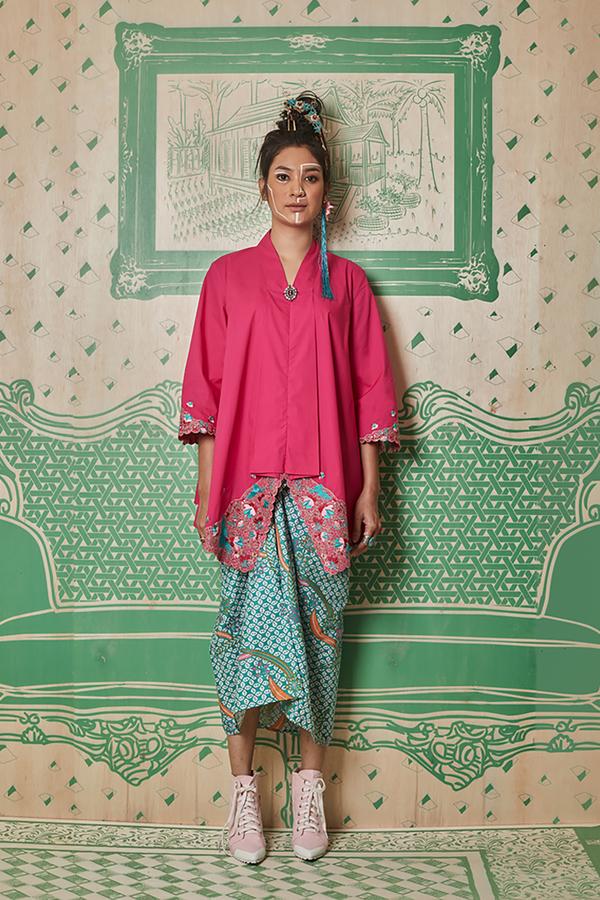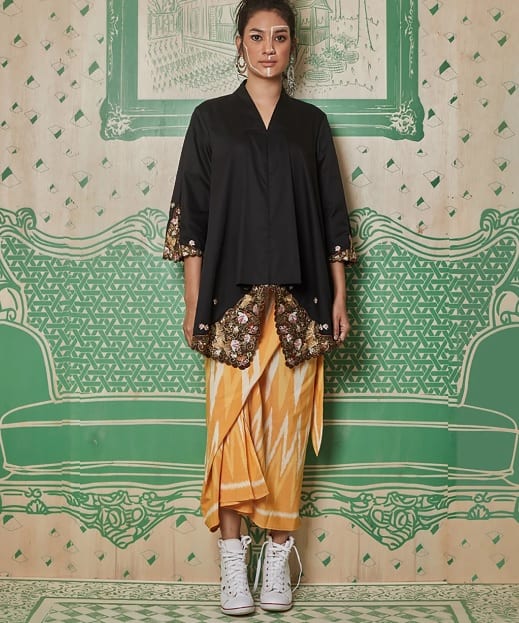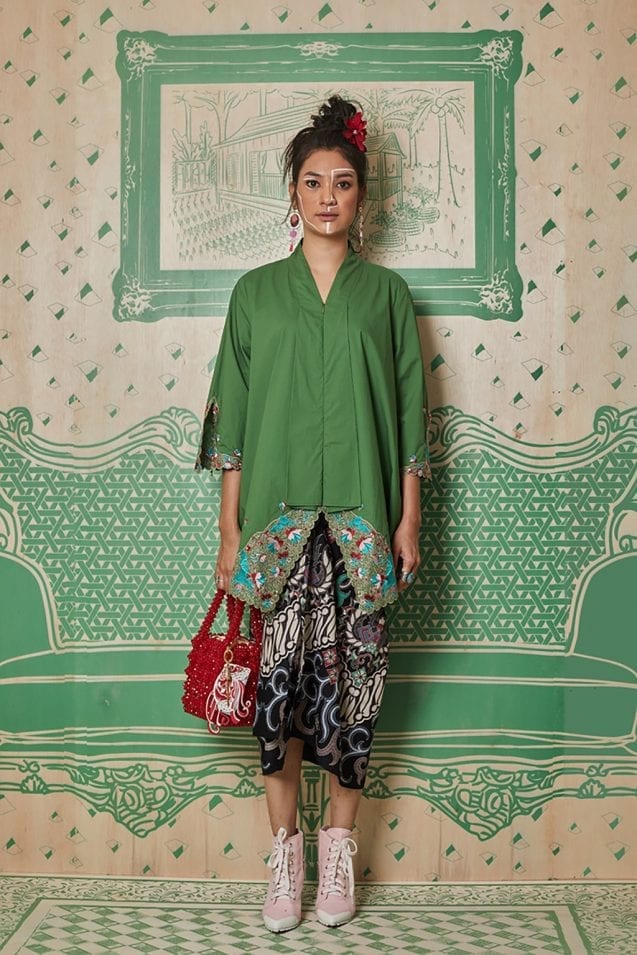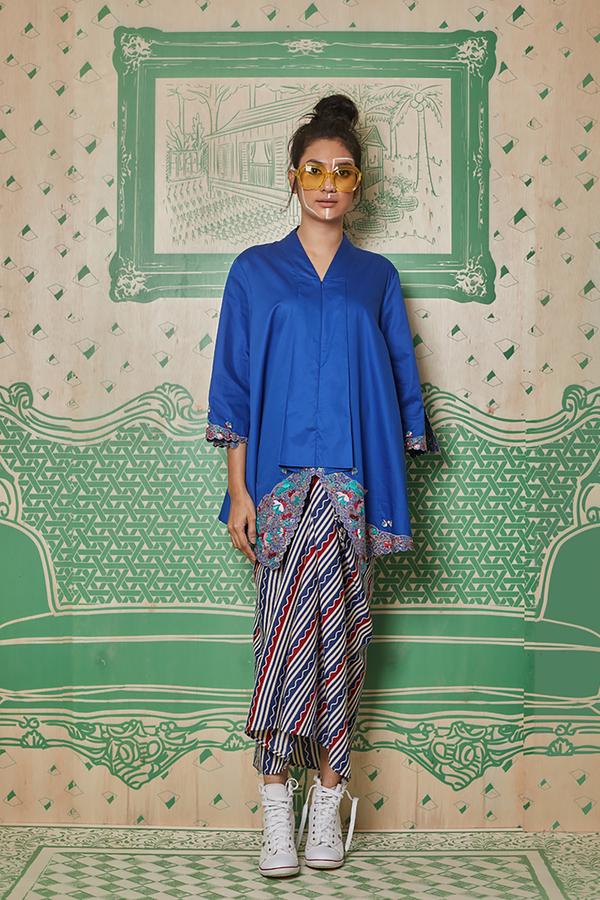 Where to go to check them all out, you wonder?
No secrets there, gals!
So, what do you think of the latest Raya collection from Melinda Looi? Will you choose to don the designer kebaya labuh to look your awesomest this Raya?
What about you fellow dudes? Would you wear the designer batik jumper?
Share your thoughts down below! We love hearing from you.
Are you an independent clothing label? Do you want your clothing or accessories to be featured here? Send me a DM on any platform you're comfortable with – I would love to hear from you, no matter where you are located on Earth or beyond!
More fashion inspiration from Melinda Looi:
More fashion inspiration to get you closer to your next style aesthetic –