© All images are from She Dazzle and copyrighted by their respective authors.
This post features a look into the baju raya styles from various designers in Malaysia in 2021. Keep the space bookmarked if you're into keeping up with Eid fashion here in Malaysia. 
Ladies, you guessed it. We've got a real contender in the festive Eid fashion slot here today. It is such a fun collection you must not miss!
Straight from the sassy collection of She Dazzle called Klasik-Nye Raya, theirs is a selection of kurung styles that will boldly tick every box for your Raya dressing go-to in scorching hot Malaysia.
The unexpected element celebrated by designers behind the collection  is the sleeve design. The batwing/dolman sleeve design is used throughout the pareo kurung styles in the spirit of letting sweaty underarms breathe when you are out and about feasting and visiting (in a socially-responsible way, of course!)
For a baju raya that capitalizes on an array of print and color palettes, there should be something for you, the batwing sleeve lover!
With the promise of airy arms while modestly covered, these mod kurung two-pieces are such a breathe of fresh air! Pun intended. Not only that, they're made of a fabric that holds less wrinkles making you leave the iron where it should be: in the storage! 
Have friends or family members that are into breezy kurung styles with airy sleeve designs? Don't forget to direct them here so they can take a look!
Check them out, folks and be prepared to drool:
The batwing kurung collection comes in 4 distinct mod kurung styles. Let's look at each one now, shall we?
Batwing Kurung Two-Pieces For Happy Underarms: In 4 Distint Styles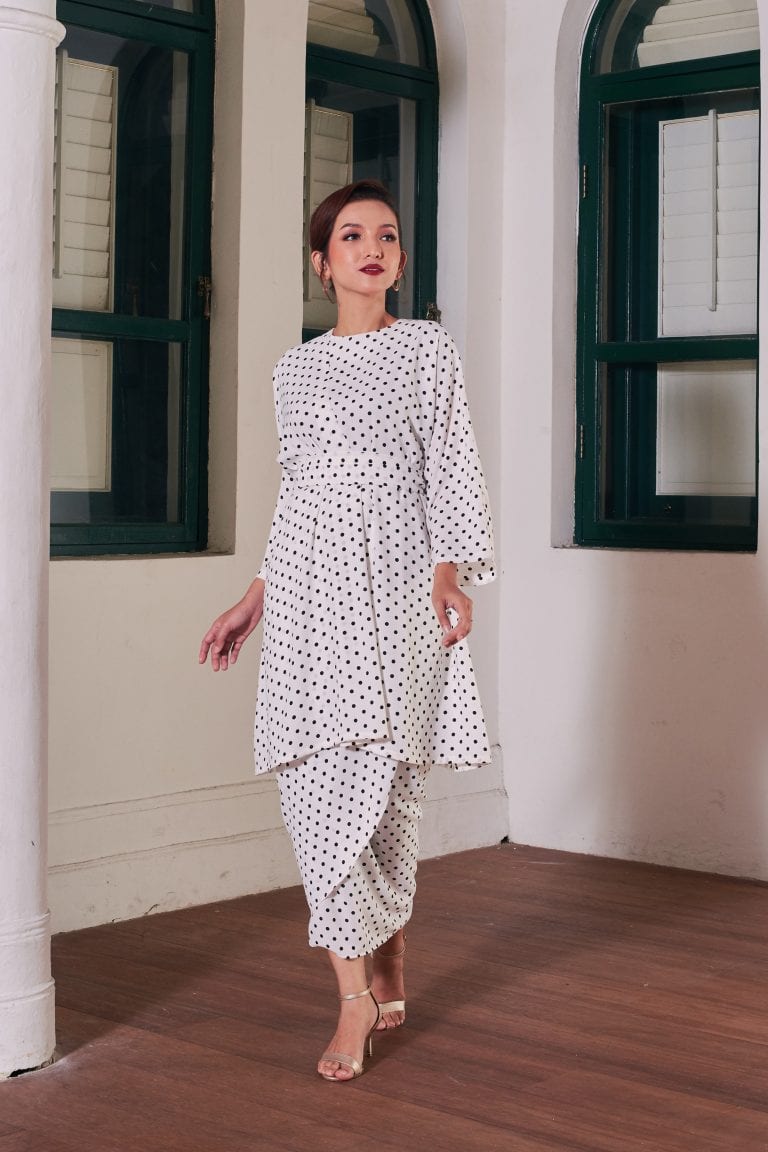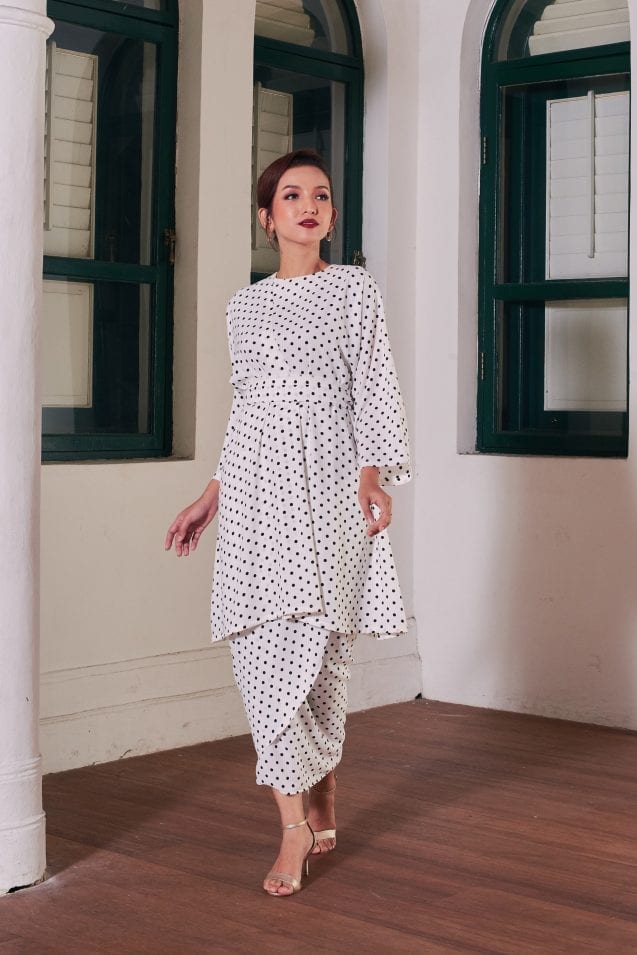 Girls, ladies, dames, madams, if you're about the cinchy cinch…then this batwing kurung is for you. With your underarms feeling breezy and your waist defined via a detachable ribbon, here's a chic baju raya you can't resist. The neckline is tailored in a clean & sleek rounded style and it comes in two color options. Absolutely pretty!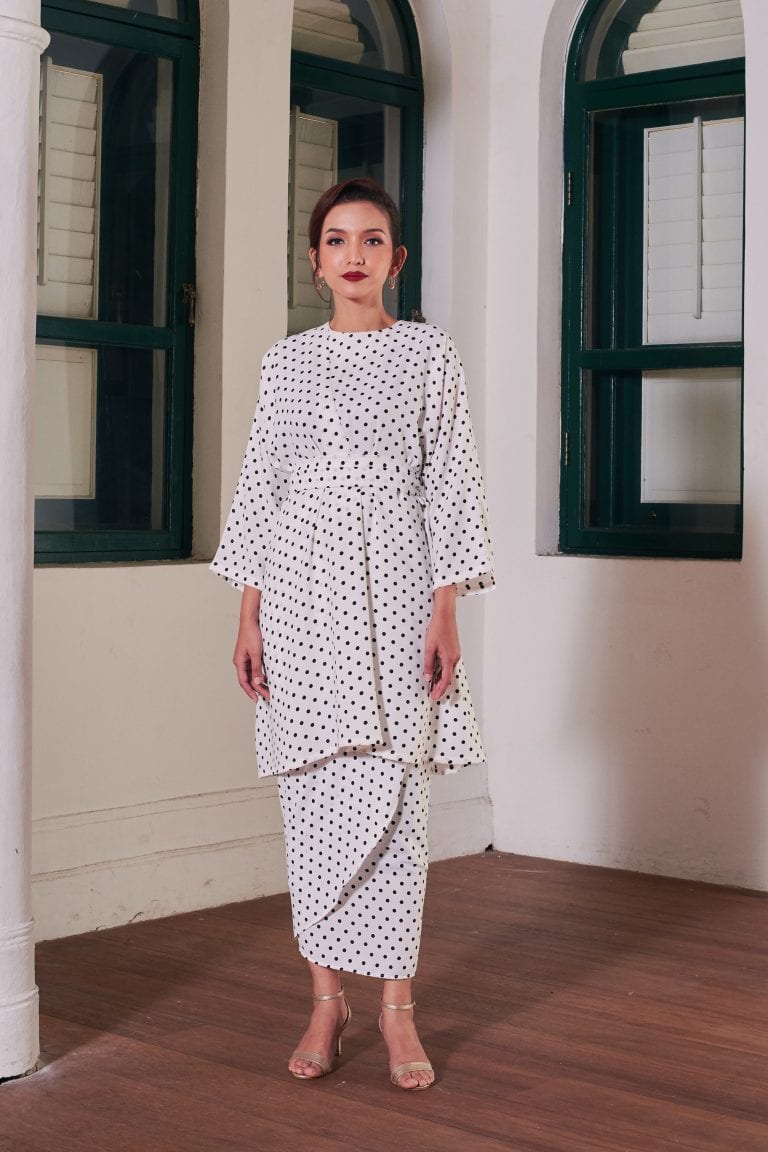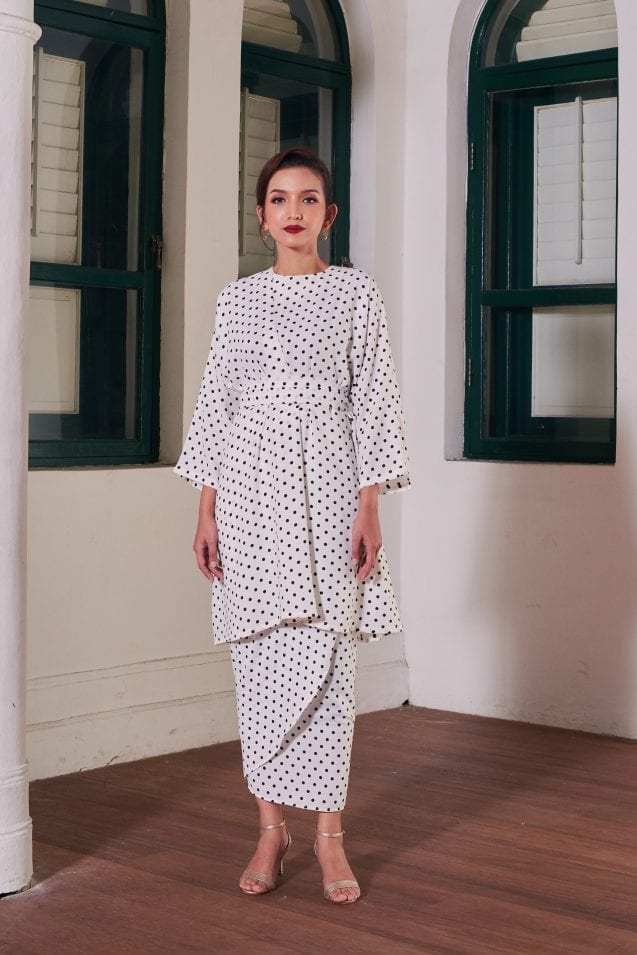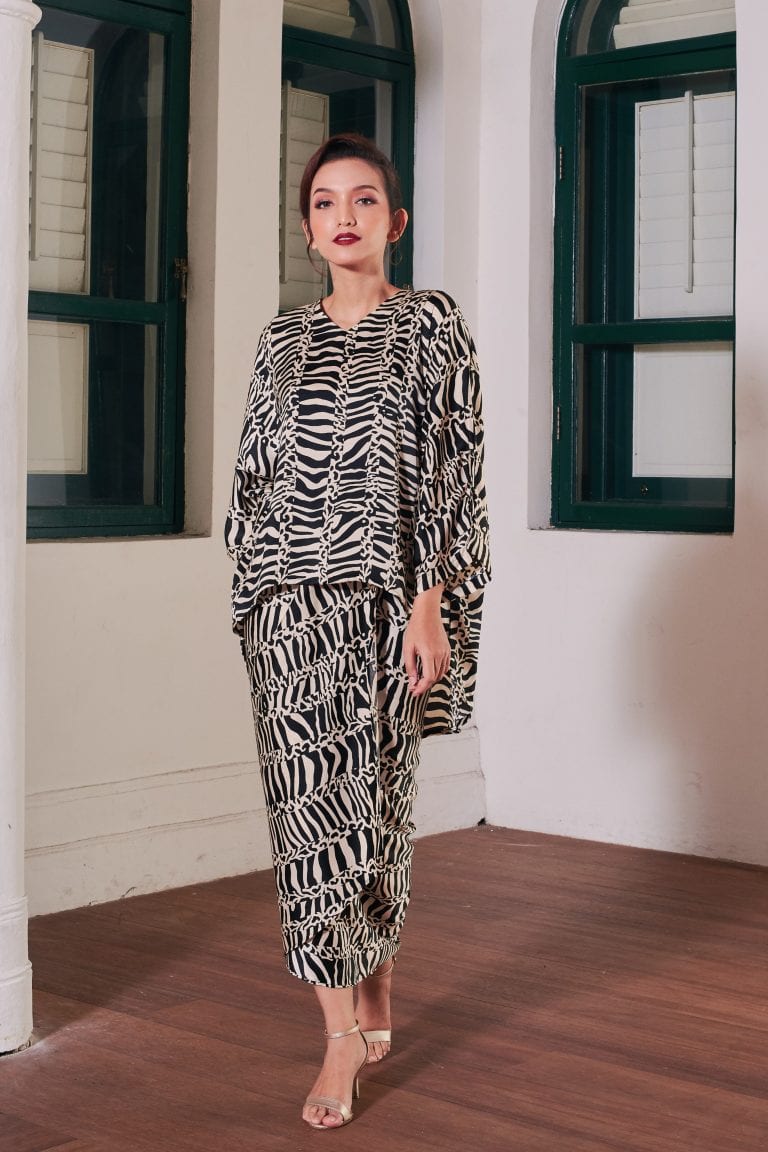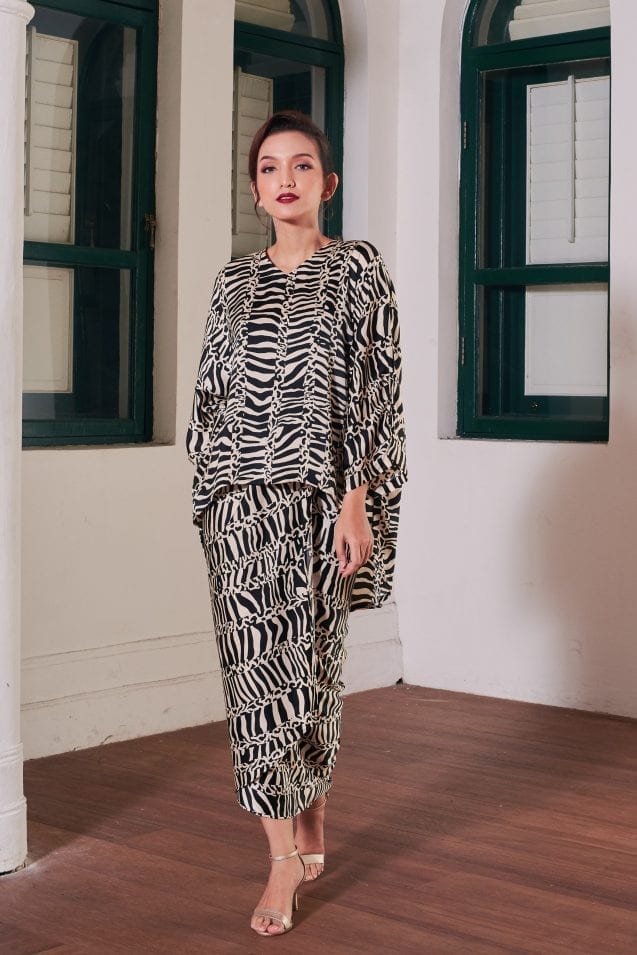 Every top is each kurung style from this collection is where the party's at. This one is designed with the much loved high low hem and it features an elegant V-neck with a back button slit opening. The pareo skirt for every kurung style is similar in tailoring (button-adjustable) minus the print/color. It can be adjusted accordingly. This beauty comes in 4 color options!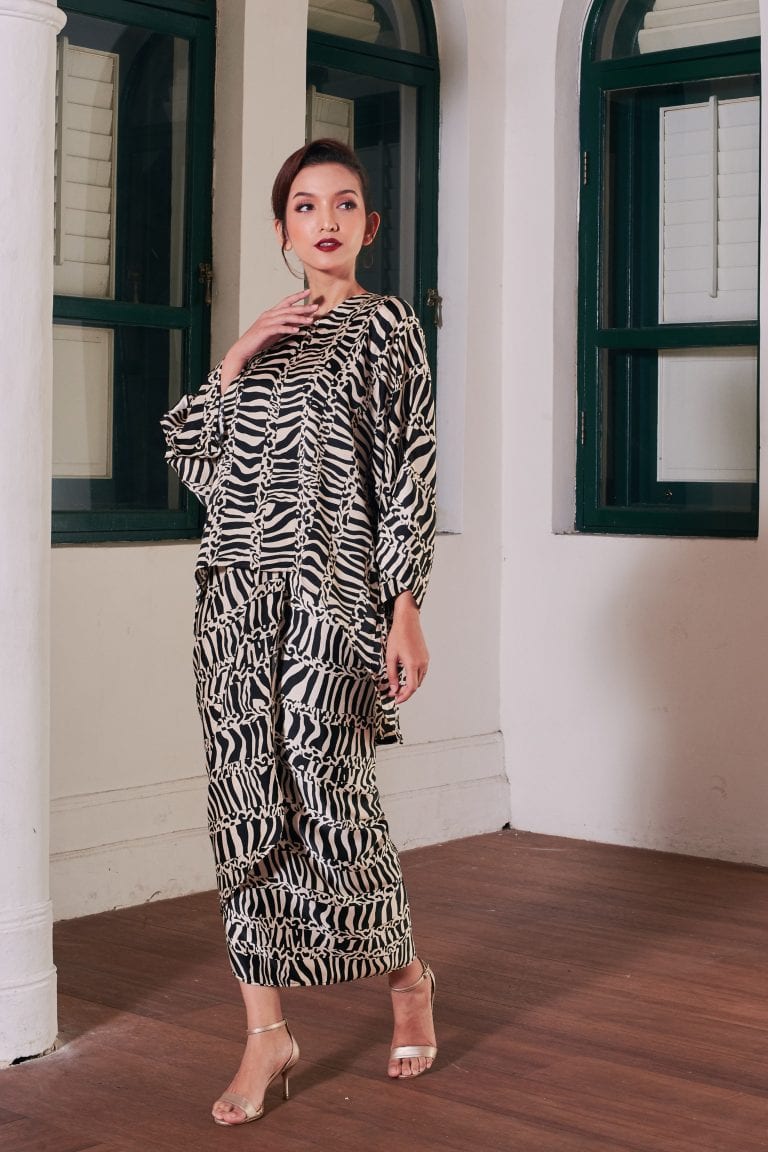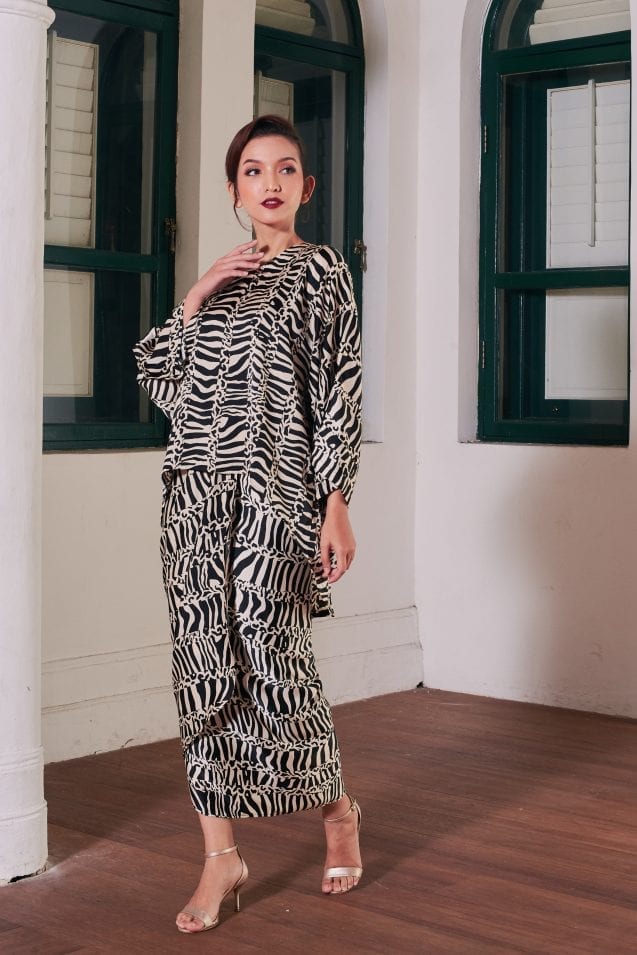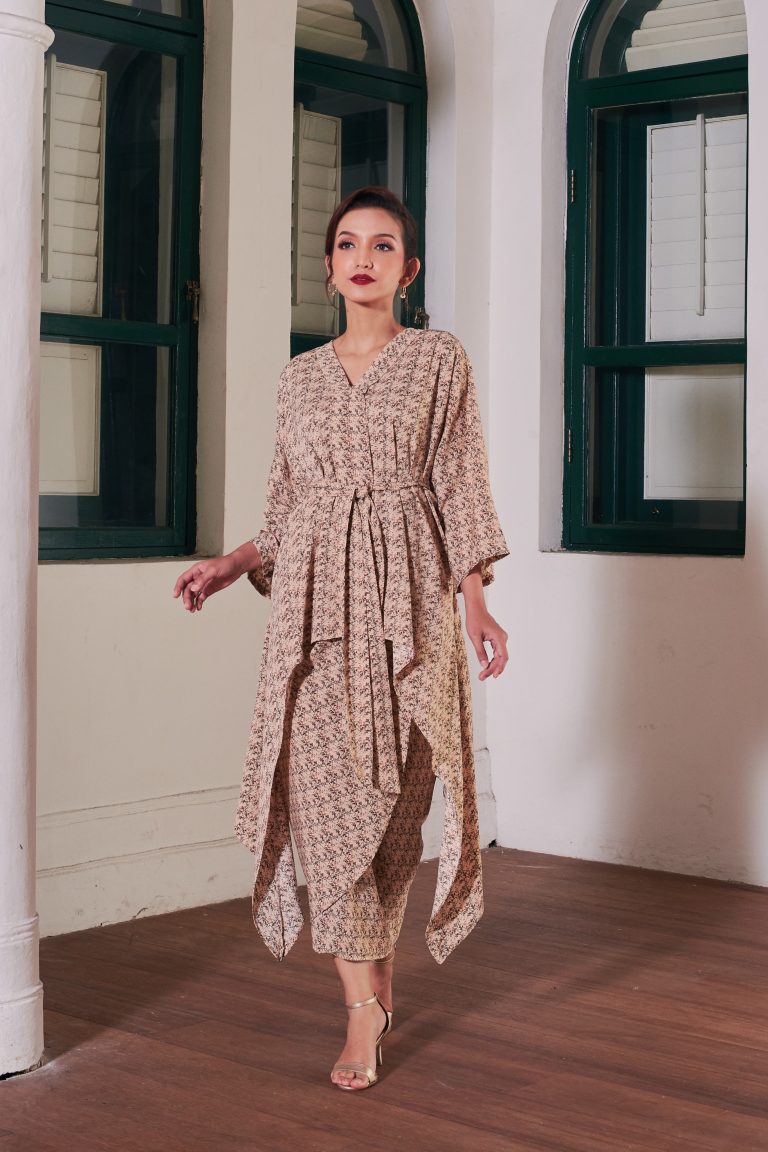 This has got the vibe of a luxe lounge chic kurung style ever. Tailored in an unexpected handkerchief hem style, the sassy top has a V-neck with a concealed front zip and comes with a detachable ribbon for you to adjust according to how much food you have in your belly! If you love a lot of movement and sassiness, then make this unique kurung set yours, already!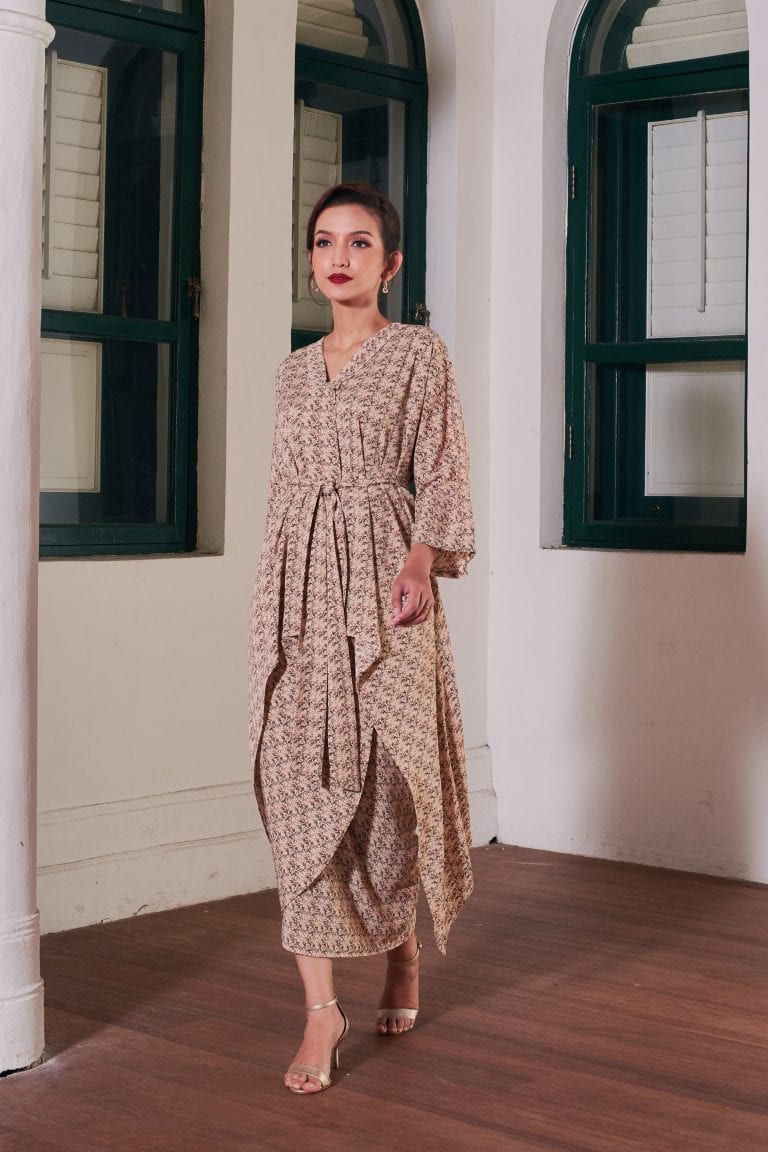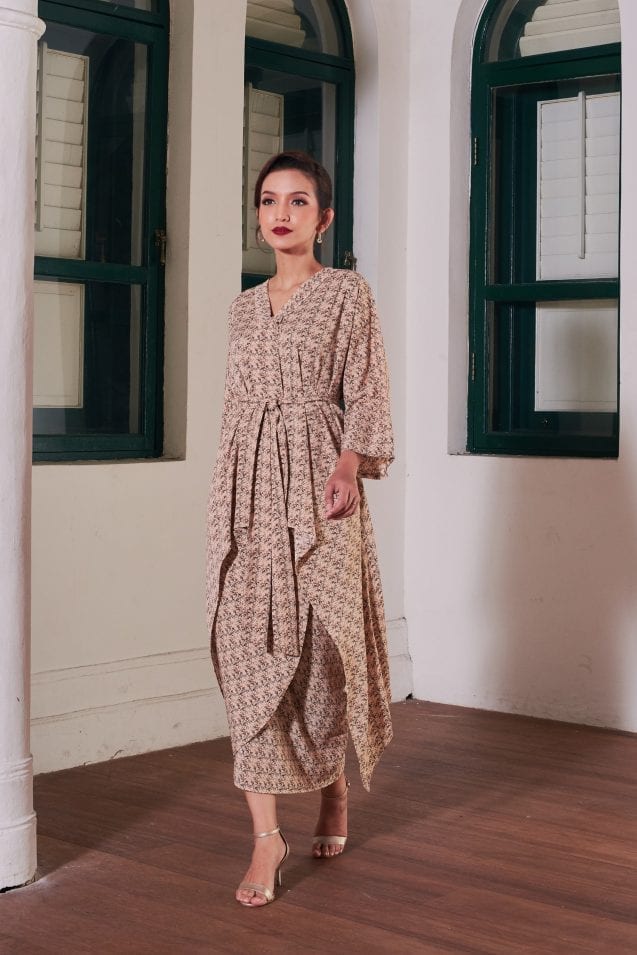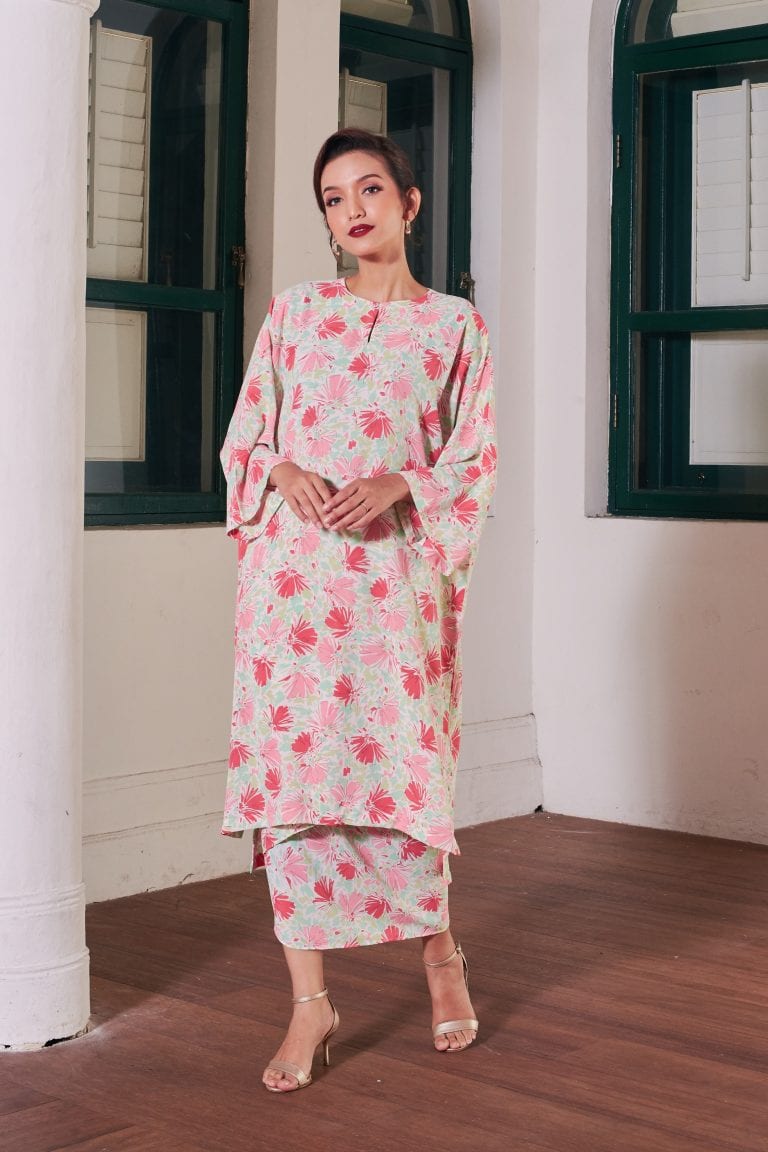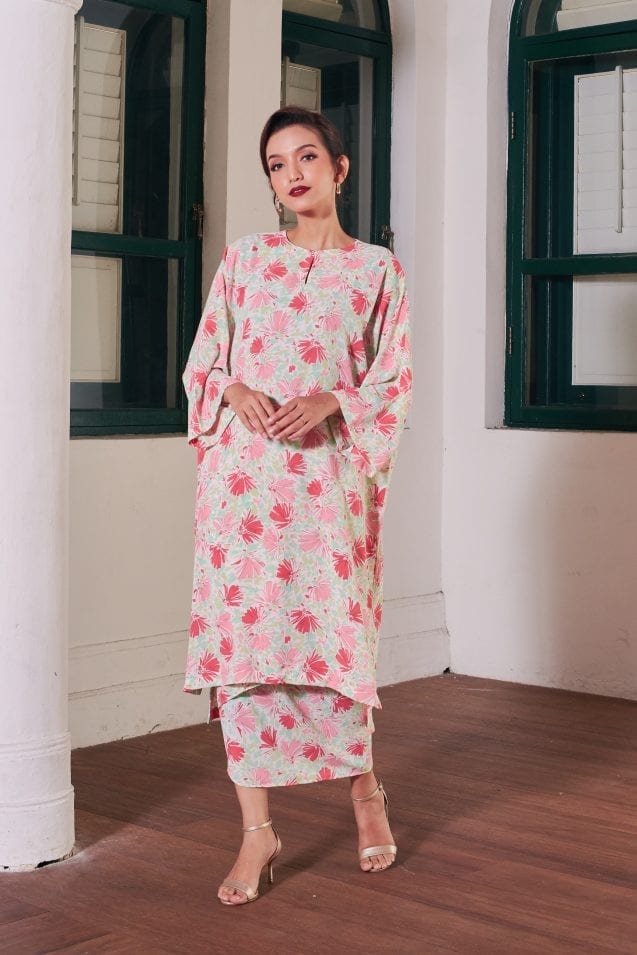 Rendered in a high quality poly-satin fabric that will reduce the need for ironing, you know the designers really pay attention on how you can maximize the number of times you get to wear this beauty. The long style top has a batwing sleeve, yes, of course! This is the common style thread you will see all across the kurungs in the collection. If you love batwing-anything because you love the feeling of your underarms breathing free under the hot weather while covered, then, this is it, gals! The neckline is kept in a classic buttoned slit style. As with the previous, the long buttoned pareo skirt is adjustable. Woohoo!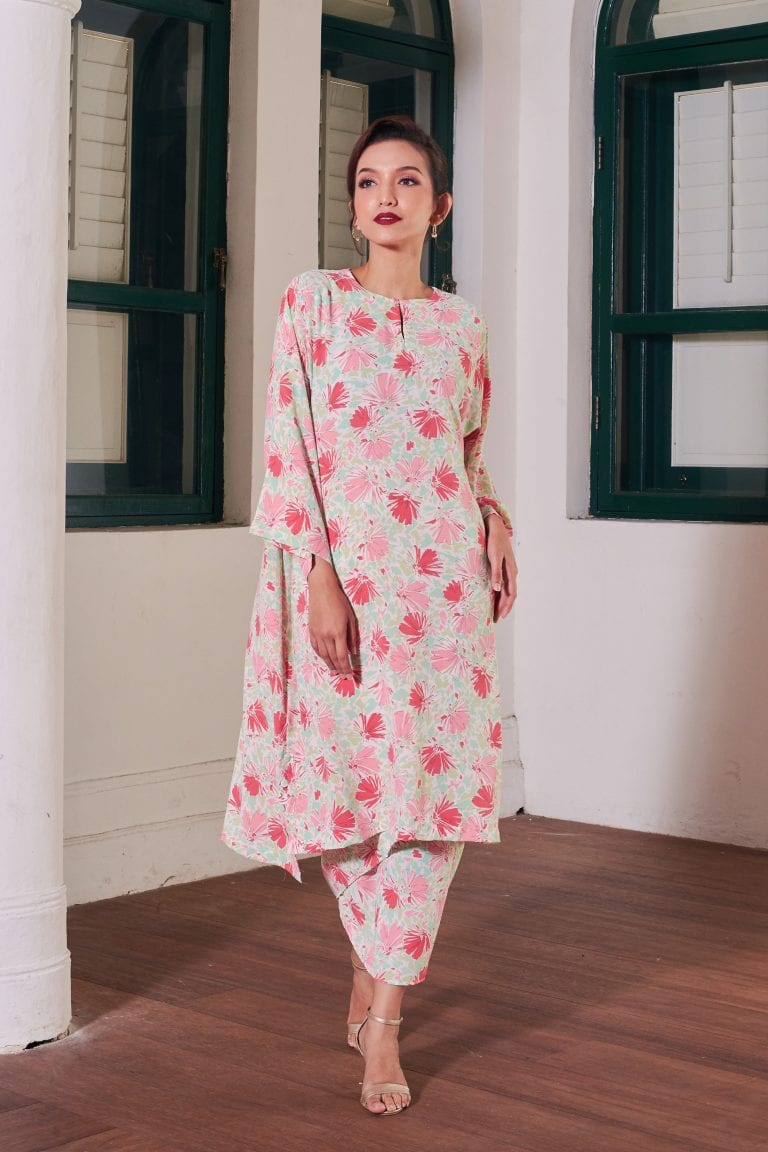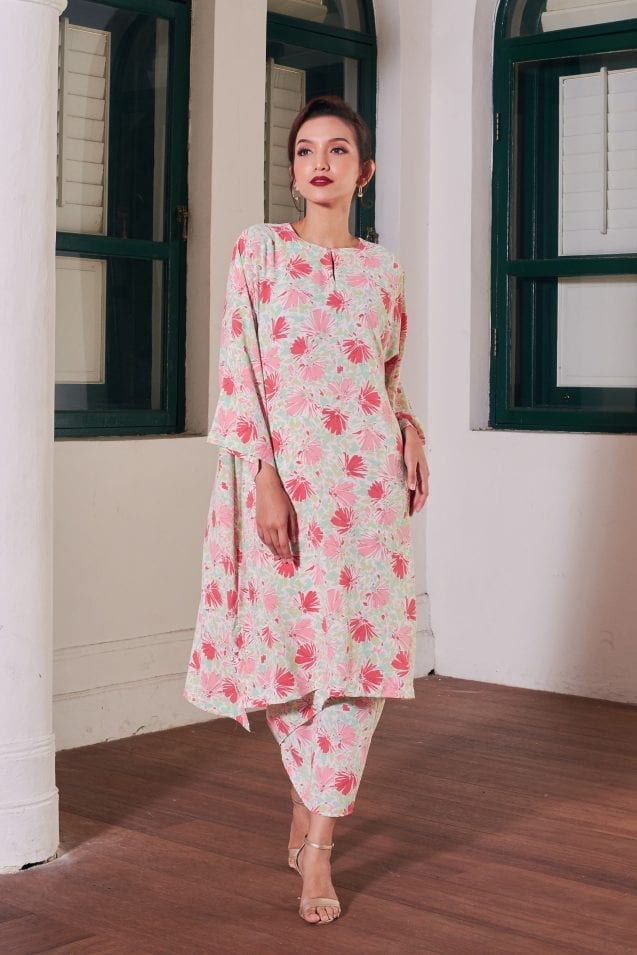 Where to go to check them all out, you wonder?
No secrets there, gals!
So, what do you think of the new Raya collection from She Dazzle? Will you choose the batwing sleeve styled kurung to dress comfortably yet stylishly for Raya this year?
Share your thoughts down below! We love hearing from you.
Are you an independent clothing label? Do you want your clothing or accessories to be featured here? Send me a DM on any platform you're comfortable with – I would love to hear from you, no matter where you are on Earth!
Looking for more Raya fashion inspiration or simply researching about clothing design for your future creative collection that may win the hearts of fashionistas locally and abroad, these may help you:
More fashion inspiration to get you closer to your next style aesthetic –