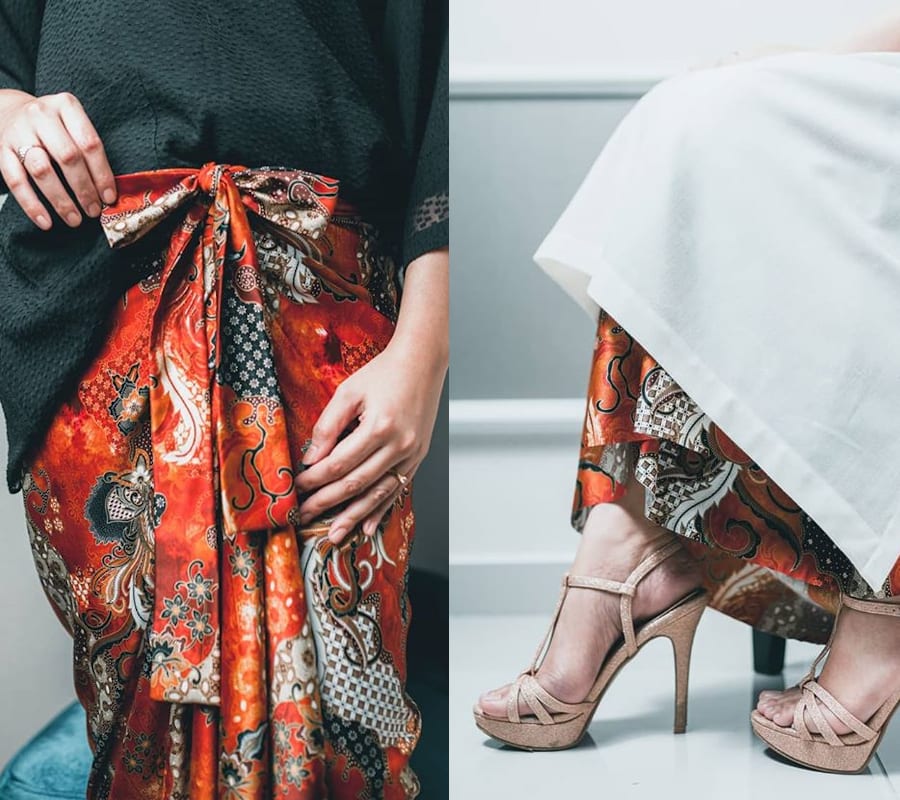 Another baju raya 2020 inspo for my stylish girls! This time, it centers around a kurung top that is especially roomy, pocketed and ultimately laidback.
Found the feed of Hazel Hisham on Instagram and saw that there was a raya collaboration between the label with Rita Rudaini, a Malaysian actress and model and definitely have to mention it those who are a fan of relaxed kurung top silhouettes.
It's especially roomy in that the top from the Tun Fatimah set stands out in all of its flared gloriousness. The other kurung top from the Tun Teja set is crop and boxy in style and is equally mesmerizing if one is inclined to wear roomy blouses. The skirt is designed in a pario style to complement and offset the volume on top.
Let's take a look at them now, shall we?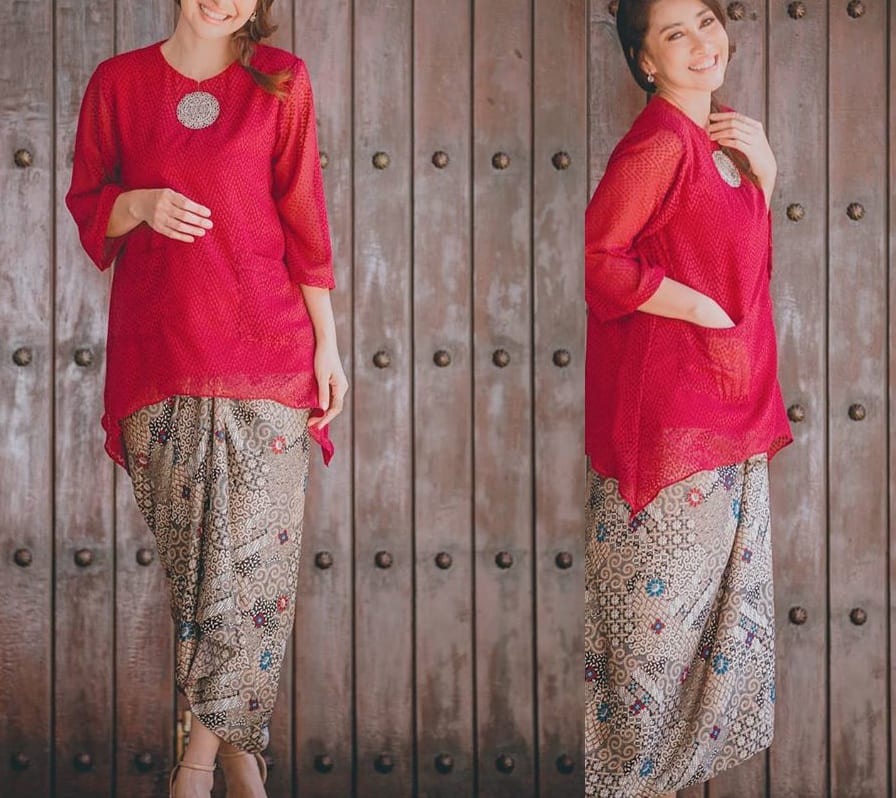 Tun Teja Set in Maroon
Made of textured chiffon with, the highly-wearable boxy kurung top has see-through pockets and a handkerchief-like hem style that goes perfectly well with the pario style skirt.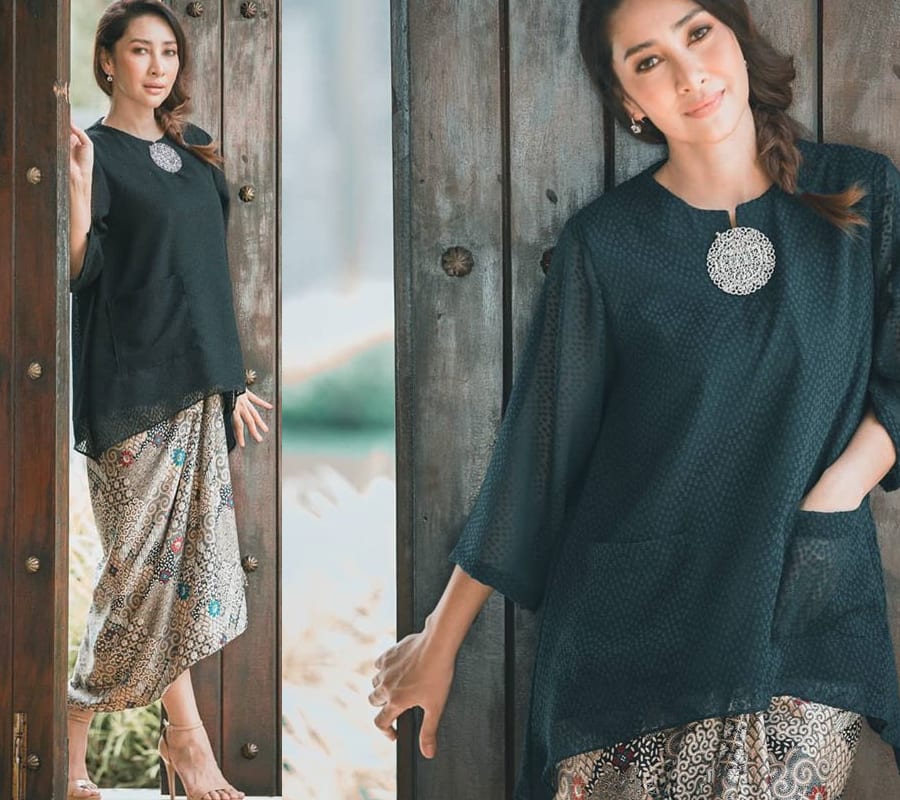 Tun Teja Set in Green
Pario style skirt introduces a visually-captivating draped contrast. Relaxed three-quarter sleeves and traditional neckline keep the top comfy and forever versatile.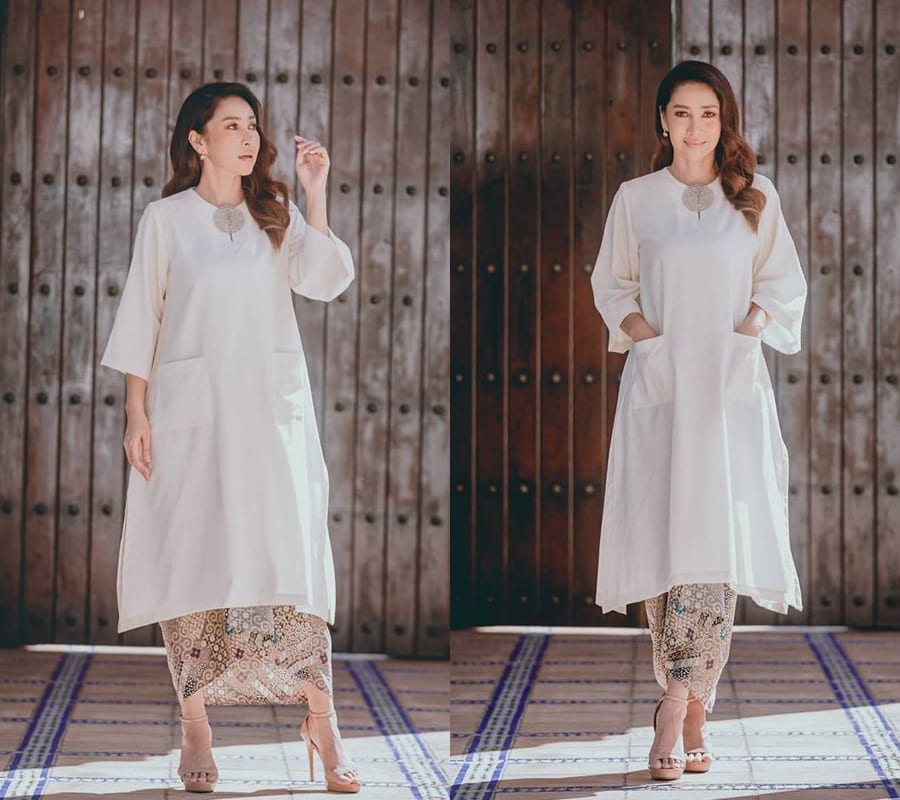 Tun Fatimah Kurung Set in Off White
Here's a minimalist must-have for those into roomy tunics as this modern kurung slays it in every aspect. From the sleeves, pockets to the flared hem (of the top), nothing spells breezier than this one!
Tun Fatimah Kurung Set in Nude
The long modern kurung top also features a side slit for ease of movement and it is made of linen cotton to ensure that you will survive the Malaysian humidity.
Well, what do you think folks? Do you love the design of Hazel Hisham and Rita Rudani collaborated collection for Raya 2020? What specific fashion elements do you hope to be featured in your dream baju raya? Share with us! 
Love the relaxed kurung shape?
Be sure to give Hazel Hisham a follow to find out more about their pario style kurung collection!
For more Raya fashion inspiration, feel free to browse our previous posts: