© All images are from Melinda Looi and copyrighted by their respective authors.
This post features a look into the Malaysian fashion designer's latest Cruise 2021 line. Keep the space bookmarked if you're into keeping up with the local fashion here in Malaysia. 
The Cruise 2021 line by Melinda Looi entitled Pengyou, is inspired by friendship with people on the other side of the world whom we've never met and perhaps, never will. The collection is full to the brim with personality and the designer's penchant for infusing traditional fashion elements in the women's modern wardrobe staples.
My admiration for Melinda Looi is the main reason for this post, obviously. I'm not going on a cruise anytime soon but I've got to spill the tea on what I think of her Cruise 2021 collection and share with you, her latest project, MIKA.
At first glance, I am quickly taken in by the absolute fun that is encapsulated by Looi's latest cruise 2021 that sits in contrast with our current situation. In the face of a global pandemic, her designs boldly retain an air of plain normalcy as witnessed in the choice of colors, prints, fabrics and silhouettes.
There's so much to love and in today's post, l will be sharing a selected favorites from the very dynamic and versatile collection so we can kick back and relax, appreciate the details in each masterpieces. If you're wondering, they are all available for pre-order so be sure to get in touch with them on their official channels.
Whenever I think of cruise wear, l imagine loads of movement and fluidity and depending on one's preference for recreational activities, a lot of swimwear. Melinda Looi's imagination takes hers somewhere brighter, sassier, youthful in spirit with a good splash of modern bohemian spin.
Expect to wear breathable fabrics like cotton and poly cotton along with lacy textures and gathered details. The dresses especially are designed for maximum wearing options as they can be worn inside out! Sleeves and collars can be detached for a different look altogether and waists can be cinched according to your belly diameter needs or left loose for a nonchalant breezy summer vibe.
Without further ado, let's look at some of my favorite pieces now, shall we?
A Look At Melinda Looi's Cruise 2021 Collection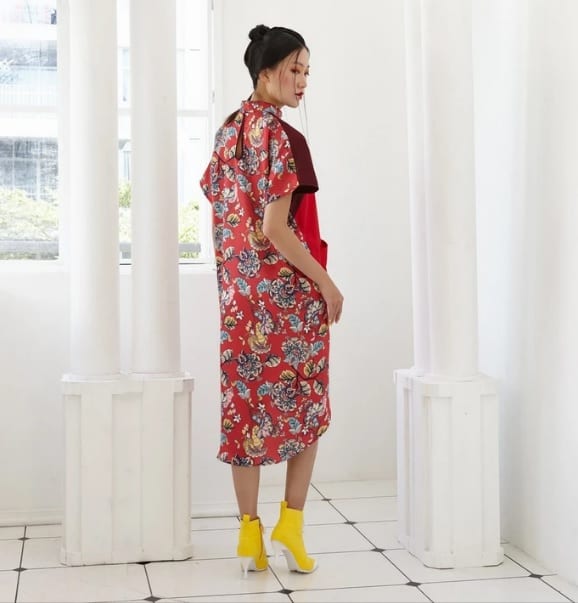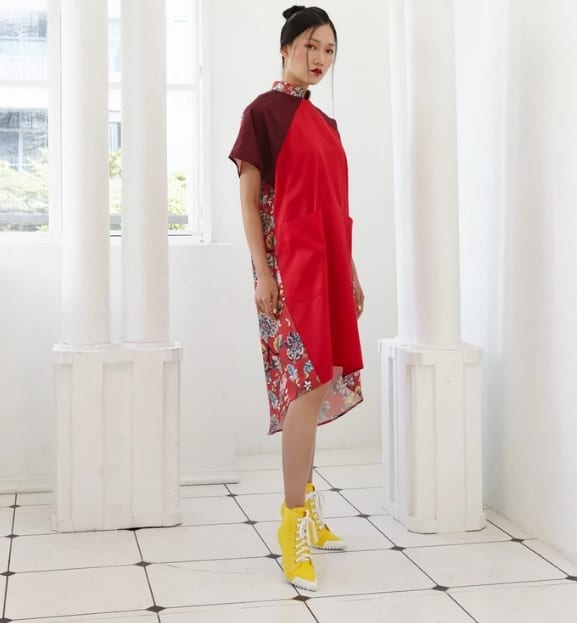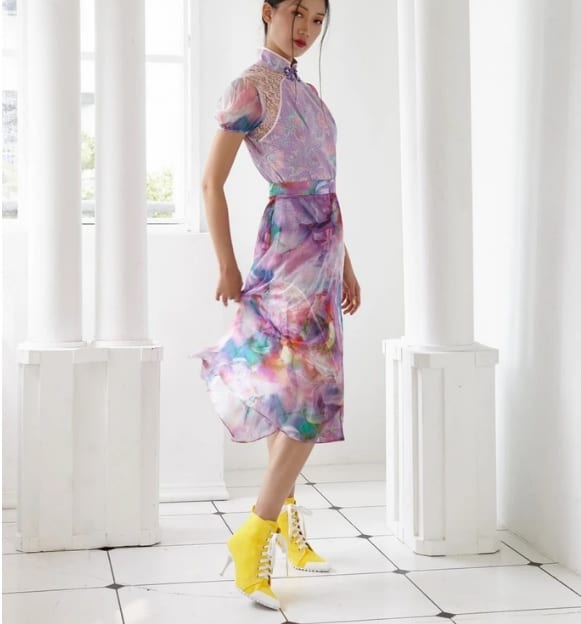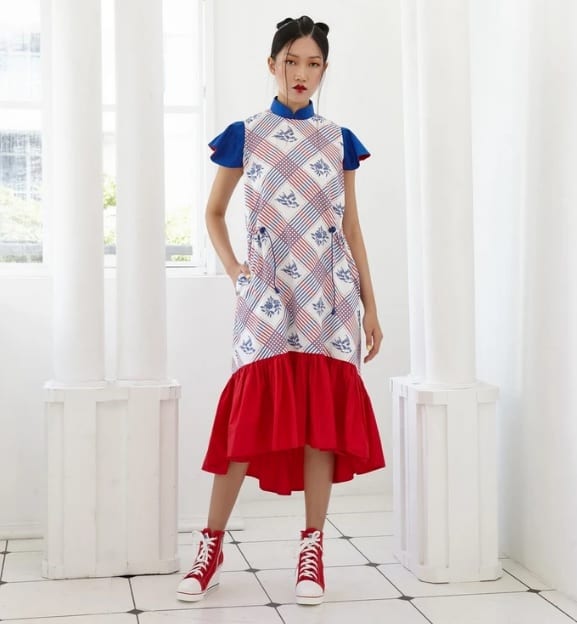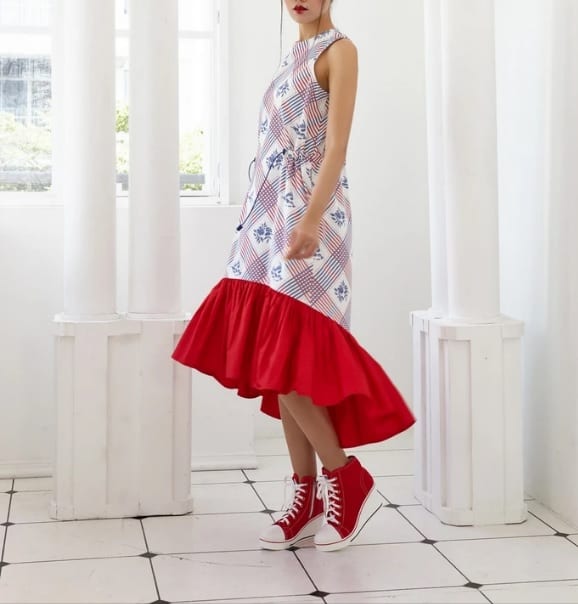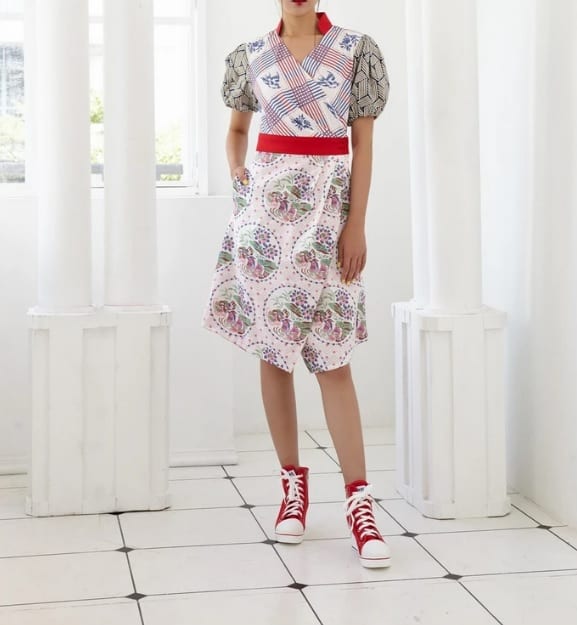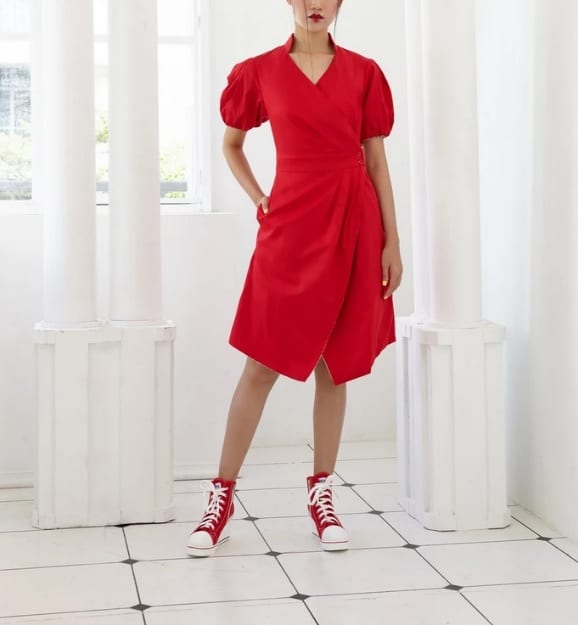 Frequent travelers and flyers, Melinda Looi has something extra special for you!
And it comes in the form of a fashion forward environmental-friendly protective travel wear, Looi recently released MIKA, a reusable self-sanitizing protective travel wear that's stylish, compact and comfortable. It shields you from airborne particles and microorganisms. It's made for travellers, professionals on the job and everyday activities like walking, picking up groceries and hanging out. It comes in three different options; poncho, jumpsuit and tracksuit for both adults and children.
For more information about the protective travel wear, feel free to watch the video below:
Where to get your hands on these gorgeous designer masterpieces, you wonder?
No secrets there, gals!
Looking for more fashion inspiration from Melinda Looi or simply researching about clothing design for your future creative collection that may win the hearts of fashionistas locally and abroad, these may help you: