Credit // Melinda Looi
If you are already obsessed with stripes, then it's time to take it up the psychedelic route with colorful mix of stripes this upcoming Eid.
When I received the notification from my inbox that Melinda Looi's latest baju Raya 2019 collection was out, I had to drop everything and check out the striped ones instantly. For the bold and maximalist of dressers with a penchant for stripes, there's no way you could avoid gravitating to the vibrantly lined designer kurungs.
Melinda Looi's love for quirky mix of colors is reflected in each eye-catching design and the stripes are far from monotonous as the designer mixes them all up in a style that is abstract and carefree that they retain a captivating 3D visual illusion when seen from various angles.
Apart from the adventurous use of cheerful colors and stripe print mix, there's a particular love for stand collars, fringe detailing, zippers, strategic embellishments, contrasting pockets, asymmetrical cuts and the crop style of kurung Kedah which is beautifully transformed in mod looks. Each top and skirt can be worn separately with other separates. Their long skirts are designed in the highly-wearable bias cut style and also a wrap sarong variety.
Antigua Mod Tucked In Striped Kurung
Brighton Zipper Asymmetrical Striped Kurung
La Boca Striped Kurung Kedah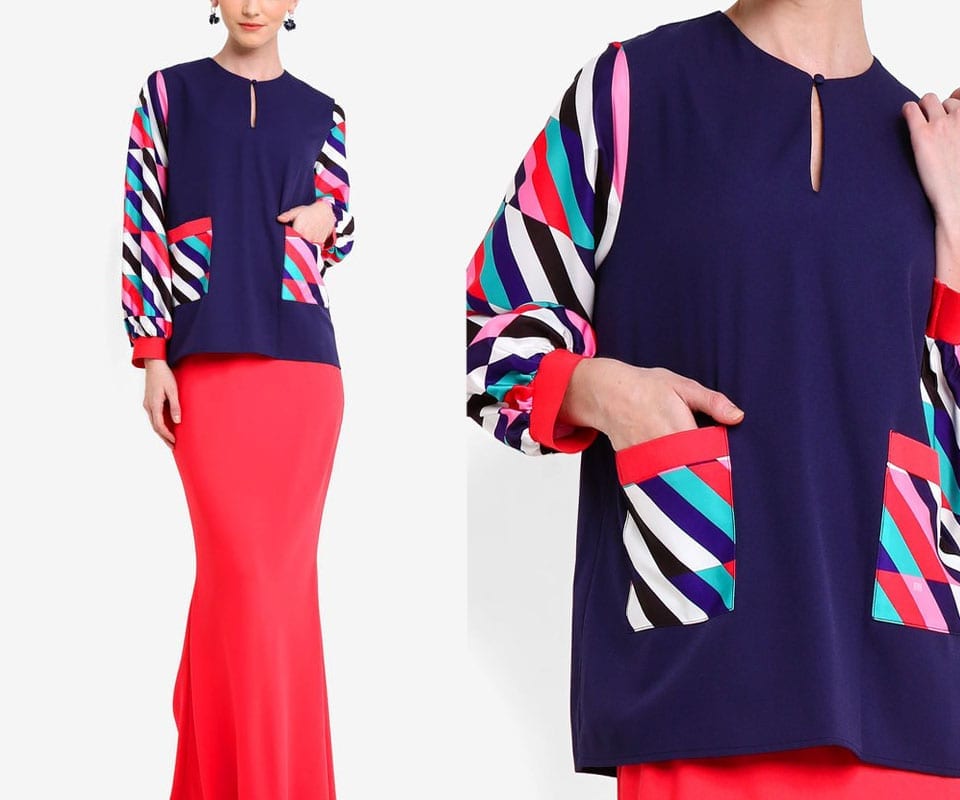 Menton Contrast Pocket Striped Kurung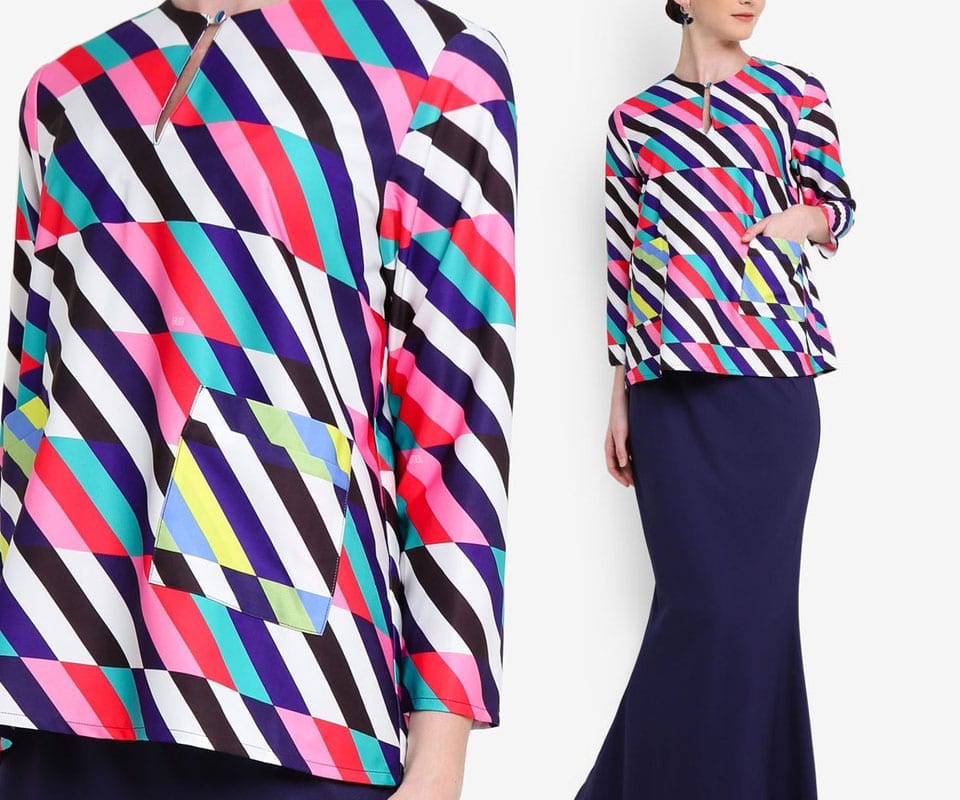 Rio Fringe Striped Kurung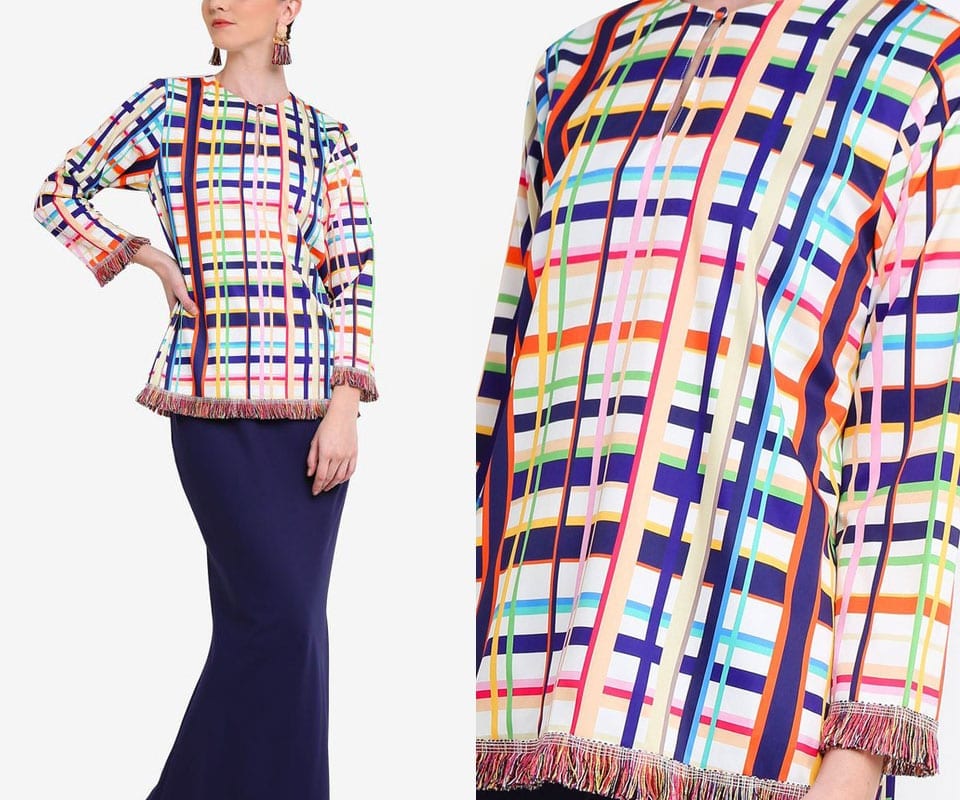 Shibuya Beaded Striped Kurung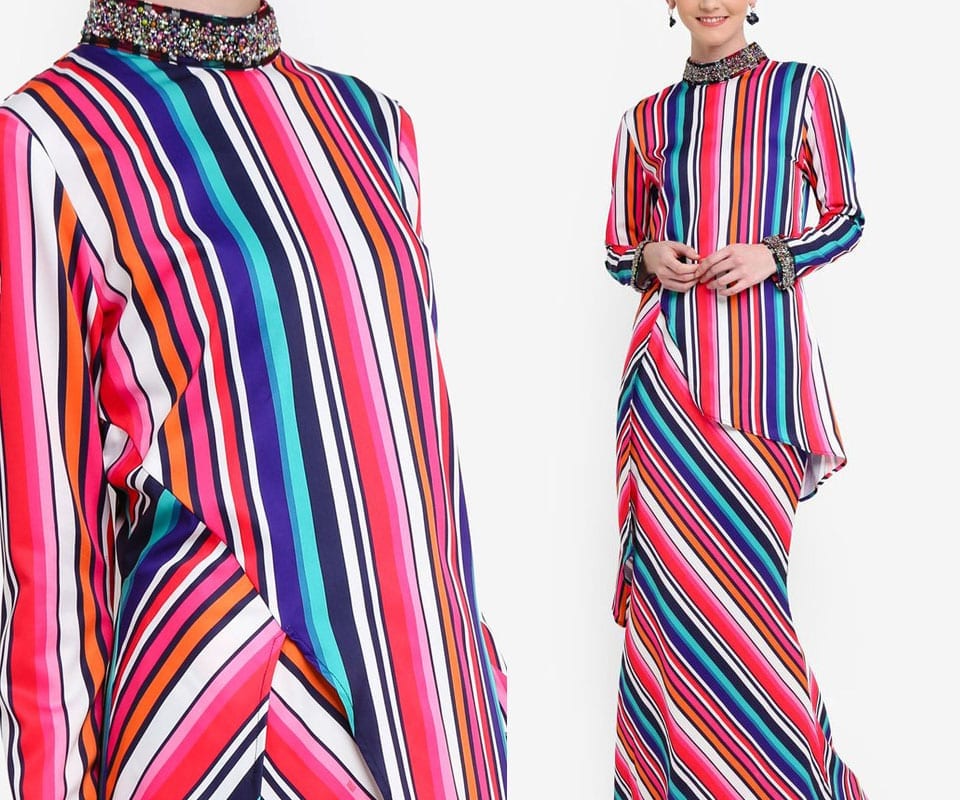 With every purchase of Melinda Looi's mod kurung for Raya 2019, you will also be contributing to a selected charity and cause supported by EMEL.
For more mod kurung ideas by Melinda Looi and to shop quickly before everything disappears, please be sure to visit her official website.
I hope you've enjoyed this post as I did making it. Will you make any of these your baju raya of choice? Share your thoughts! I want to know. If you have other eye-catching baju raya style ideas to share with us, please do get in touch! We'd love to hear from you.
"In looking out upon the world, we forget that the world is looking at itself." — Alan Wilson Watts
Love this post? Share it with your friends! Follow us for more fashion inspiration:
© All images are copyrighted by their respective authors.
Here on Fashionista NOW, our one and very own Miss Reverie showcases the latest in fashion trends and its various social implications in our everyday lives. You may read more of her at REVERIE SANCTUARY.