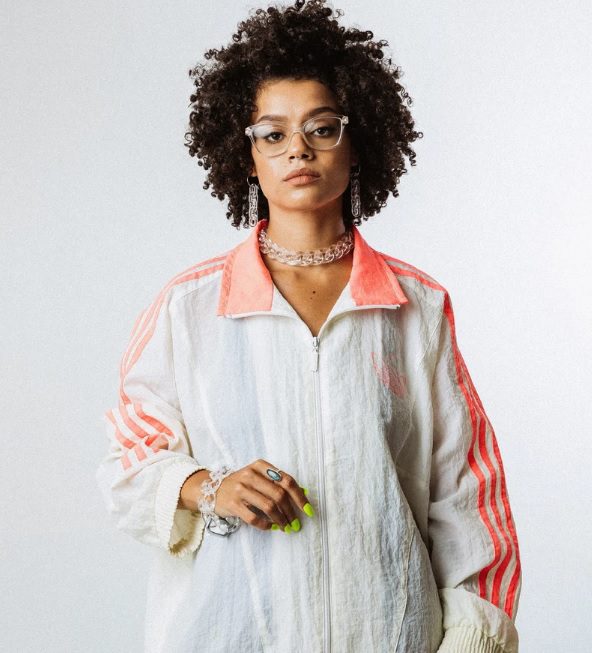 Disclosure: This post contains affiliate links, which means that if you click on one of the product links, a small commission may be credited to this site.
© All images are copyrighted by their respective authors.
Chain link jewelry of the see-through kind. It's chic, fantastic and all kinds of bombastic.
There's something about see-through jewelry that catches the eyes. Transparent bling is one of the most wearable ways to make a statement while keeping it subtle. Kind of like the efficient way to approach life in general, I feel. Instead of "screaming" your opinions and being unnecessarily aggressive, one can also employ soft assertiveness.
Wow! Sorry peeps: I didn't mean to get philosophical there but it's one of the mindsets in my life that I find most productive as instead of forcing things out in others, myself or situations, I flow with the rhythm. Not to say that I'm completely monk-like. I certainly am not. In fact, I was very emotional at the dawn of that time of the month just the other day and started arguing over petty things with my mom. #lol
Anyhoo, I stumbled across these transparent chain link earrings while shopping online and now they're on my earlobes.
Check them out:
You can find these earrings practically everywhere! The style is big on being transparent. Materials might vary from plastic, acrylic, resin, crystals, glass etc. You choose whatever you like.
For this post, I'm showcasing the Cali-based label, GoGloMe. If you're all about supporting small businesses, please give them a check out! Their acrylic transparent jewelry are LIT! From necklaces, bracelets to earrings you will find something that is beautifully-crafted and tagged at a very affordable price! Added bonus, they do make chain link necklaces for your furry friend as well!
Here's a list of their gorgeous transparent earrings, necklaces and bracelets that I absolutely adore!
Enjoy:
Get your transparent chain link jewelry game LIT:
What do you think of  these transparent chain link bling? Which is your favorite? For colored options, have a look at our previous post on colorful chain link earrings that will match your colorful spirit here.
Till the next post, take care of your precious self, do what you love, smile from your heart, laugh from the belly and most of all: let all you do spring from that gooey soft corner in your heart!
To independent jewelry makers: Get in contact with us so we can share your unique creations in this space!
Are you an independent jewelry artist with a collection of unique earrings you're excited to show to the world? Drop us a message so we can have your designs featured here!
Stay inspired, eat healthy and be emphatic to others you meet in your path! We may be outwardly different but we're all the same life stuff on a journey. Take care!