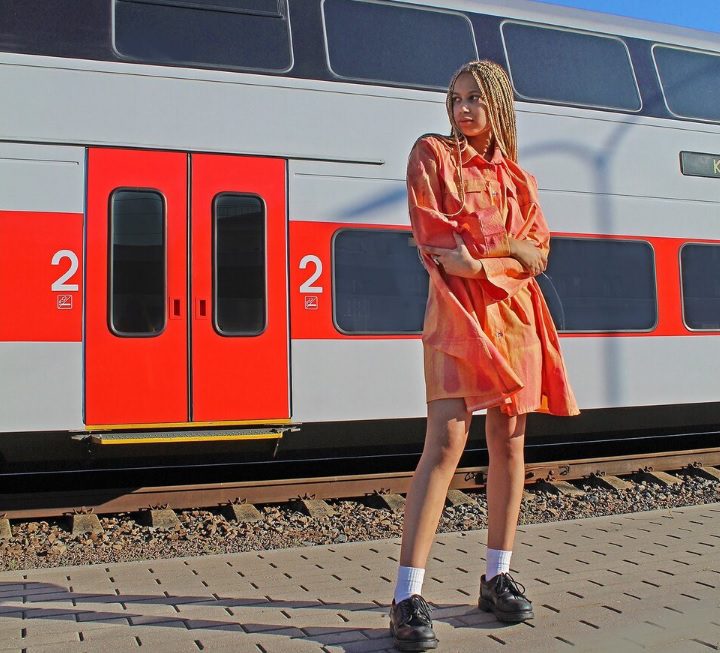 © All images are from and copyrighted by their respective authors.
This fashion post features a look into the retro fashion trends. Keep the space bookmarked if you're into keeping up with retro fashion trends and designs. 
Retro shirtdress lover, this one is for you.
Retro fashion is so right up my alley at the moment and since you are here, I bet you're roaming in the same fashion category too.
Today's all about shirtdresses with a roomy silhouette and a retro print, color and mood. Some are from the era when it was stitched, some are presently tailored to extend a life line towards the vintage style of said shirtdresses.
These shirtdresses are amazing for warm summer months precisely because of their breezy design style. It makes you look casual with a touch of feminine appeal as it's after all, a dress. 
This was how I wore a vintage shirt as a shirtdress for a retro 80s summer look a few months back:
What do you think of the way I'd worn my mom's vintage shirt as a dress?
For me personally, I quite like it. It's super airy yet has a bit of coverage (I had shorts underneath anyways for safety lol). I kept the waist cinched with a removable belt, the ears loud with my sister's handcrafted polymer clay earrings.
Shirtdresses come in various styles as I'm sure they all do. With retro shirtdresses, it's the color and print that can set the mood to your look. I love the dotted print with letters in yellow and black on mine.
Should you feel like wearing a shirtdress with a retro vibe, I have made it easier for you as there's 10 that caught my eyeballs while browsing through Etsy today.
Hope these shirtdresses will get you inspired!
Retro shirdresses for a vintage summer look:
What do you think of these retro shirtdresses? Which shirtdress style would you love to wear?
Share below! I'd love to know.