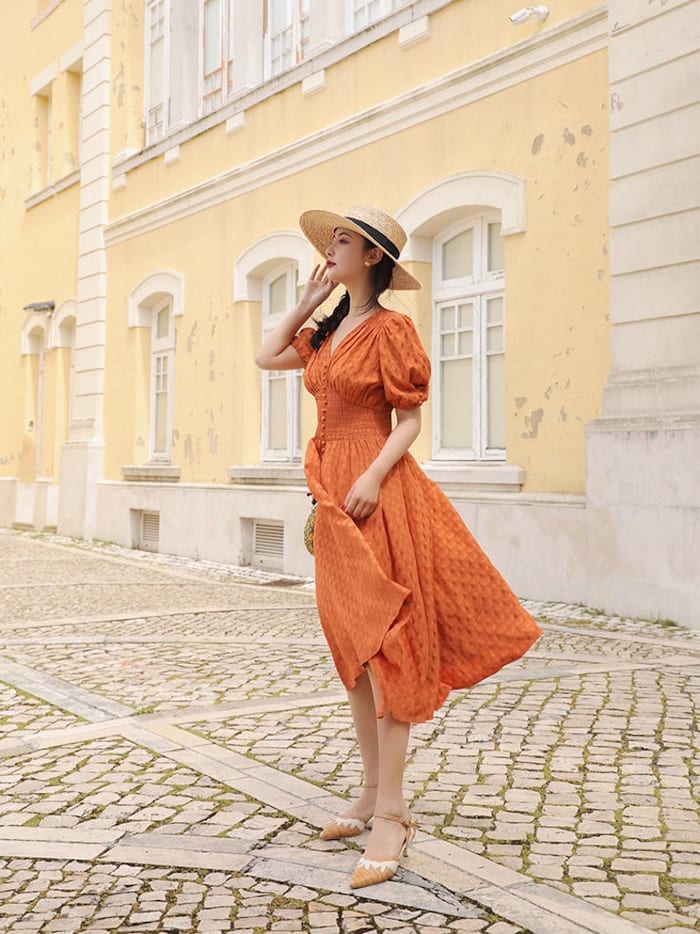 Disclosure: This post contains affiliate links, which means that if you click on one of the product links, a small commission may be credited to this site.
© All images are copyrighted by their respective authors.
Sweetheart and sweet square-ish necklines, delicate ruffles and embroidered details on curve-loving silhouettes over twirl-worthy frocks. Make your dressing game extra vintage, romantic and fun this peculiar year.
As part for my recent love for nostalgic feminine dresses, I'm about to share with you pretty lil' midi dresses I just stumbled upon while on Etsy.
These dresses got my attention and it was their feminine tailoring that whispered to me as I immersed my eyes in their beauty.
Translation: I'm all about that square-ish angular necklines that these dresses are designed with as they open up and elongate your neck area. I'm also all about the strategic tailored and fitted bodice just before the waist flare. Retro details such as the embroidered floral stitching, vivid patterning, short puffy sleeves with a ruffle twist are all style features that make these modern midi dresses feel like a loving nod to a distant fashion era.
My rambling aside, please scroll to appreciate the midi beauties. Let's go!
Channel Your Retro Fashion Spirit In These Midi Summer Dresses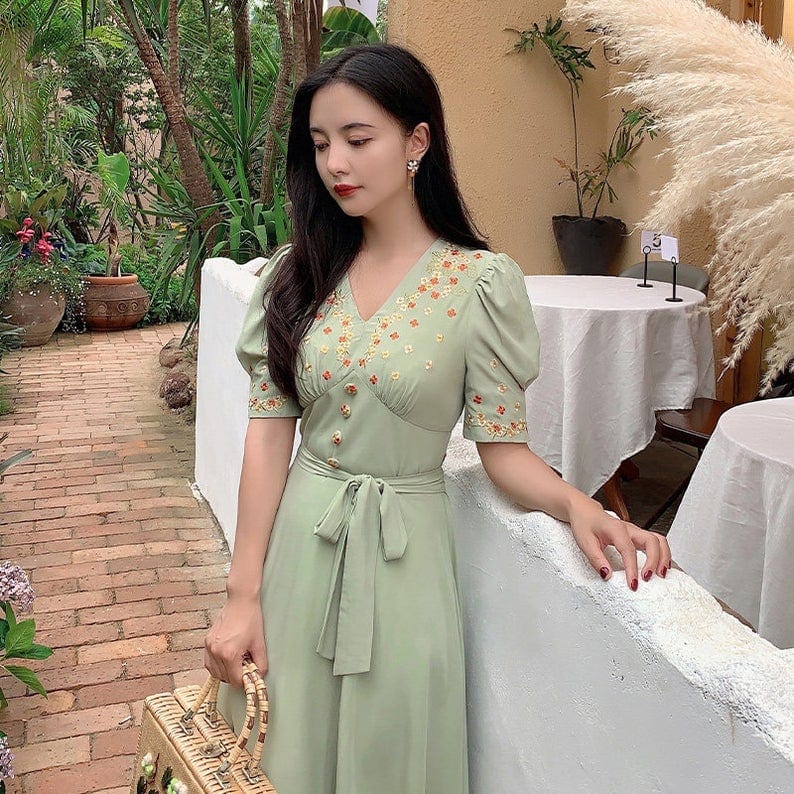 Daisy Embroidered Retro Midi Dress
How stunning is the floral embroidery? The fluffy sleeves bring something extra special into the dress, don't you think? The bodice is tailored in such a way that it defines your curvature and I love it!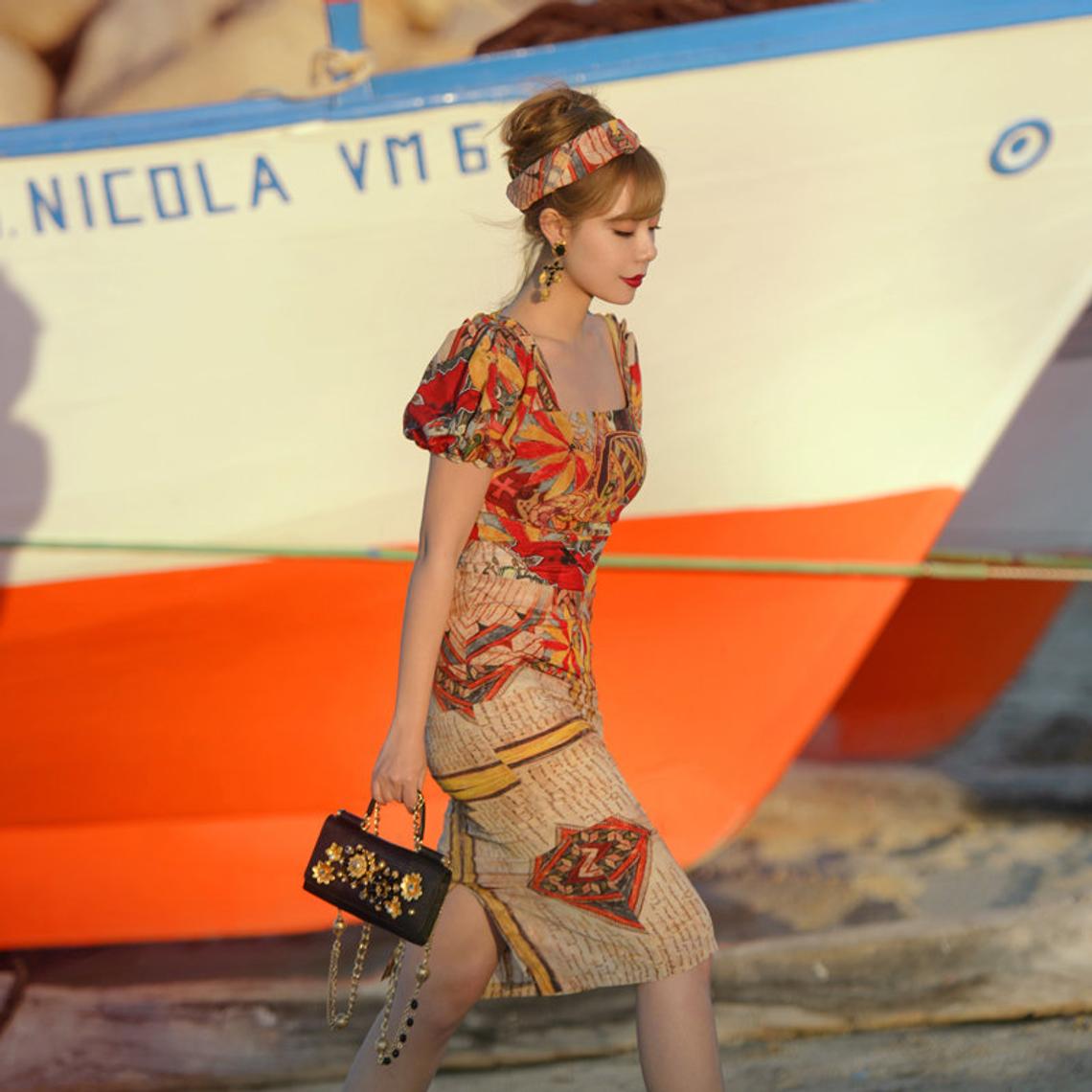 Slim Fit Retro Midi Dress
A vibrant print adorns this summer midi with a boost of bohemian mood. Short voluminous sleeves and the square neck further intensify the dress' classic appeal.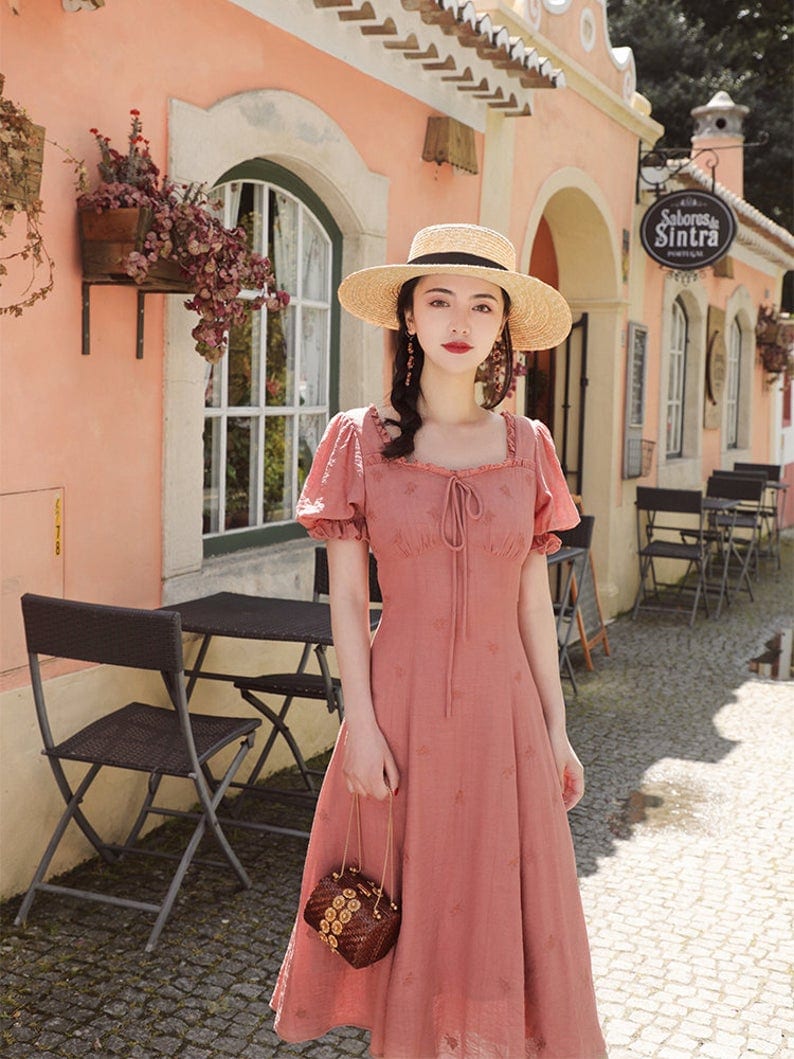 Dusty Rose Embroidered Midi Dress
Appreciate the subtle floral embroidery that runs throughout the dress, sweetest neckline and sleeves with ruffled edges and the cinch that begins right under the bust. How gorgeous is this midi? Gosh, it's too much!
Retro Tomato Midi Dress
Looking for a retro red dress with a distinguishing factor? Look no more as this one's got your favorite tomatoes and a neckline of a sweetheart nature. Adore!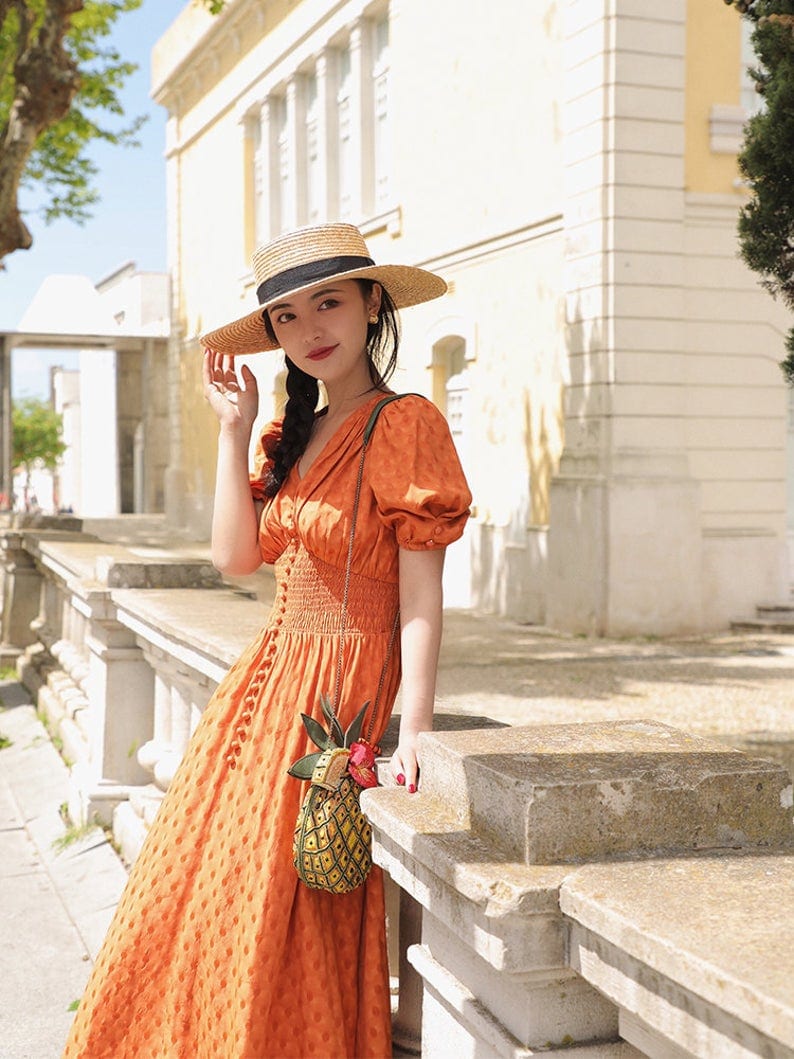 Embroidered Dotted V-neck Midi Dress
Embroidered dots that you can feel with the tips of your fingers and decorative buttons on a dress that features a winning bodice - you can't top that. Love the ruched detailing under the bust and sweet fluffy sleeves.
Retro Rainbow Midi Dress
Be your own rainbow and surprise others visually when you wear this retro midi with an organic style stripes in a rainbow palette. Once again, there's something about that neckline and sleeves that just speaks to me.
I know I'm not alone in drooling over these dresses. Please head over to Mr Water New York to gaze at the details of these dresses and browse through their collection of vintage style dresses.