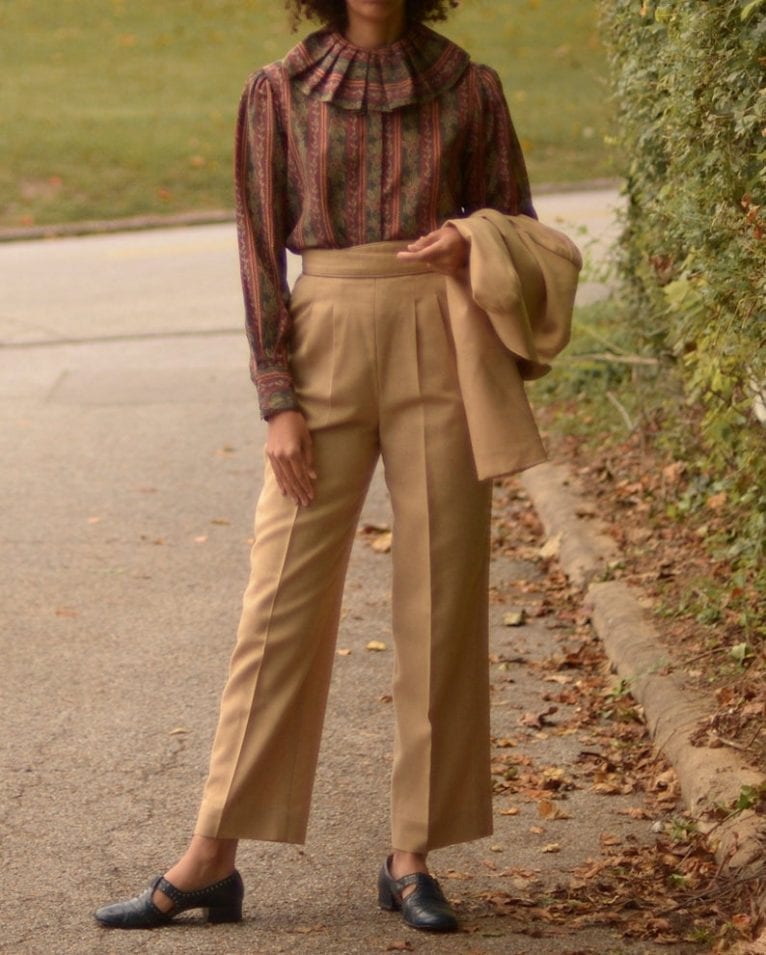 Disclosure: This post contains affiliate links, which means that if you click on one of the product links, a small commission may be credited to this site.
© All images are copyrighted by their respective authors.
Infuse your modern wardrobe with vividly vintage blouses from the nostalgic past all the way to the 1930s.
Ladies, the time is ripe for another vintage blouse appreciation fashion entry and today, we peer into the vintage blouses from decades before. With stunning necklines that feature a Pierrot collar, jabot neckline design, lacy details, beaded embroidery work and intricate appliques, these blouses were from a time of exquisite love for vivid and vibrant design details that conveyed a lot of maximalist style nuances in the making of the feminine blouses.
The varied and extensive classic & eclectic vintage collection is from Page Of Air. The blouses are a dream to wear but they don't just stop there, you'll find a wide array of other vintage-licious pieces of garments to transform your modern day wardrobe with a wholesome vintage fashion flair.
Let us dive into the blouses that caught me by my heart's eye, now shall we?
Vintage Blouses To Wear For A Dash Of Retro Whimsy...
So, what do you think of these blouses? Do you see yourself wearing any of them? Which is your favorite? What vintage style elements do you like the most?
Share with us – We love hearing from you!
Check out Page Of Air Vintage for more richly retro pieces to satisfy your love for retro dressing!
More retro fashion inspiration: