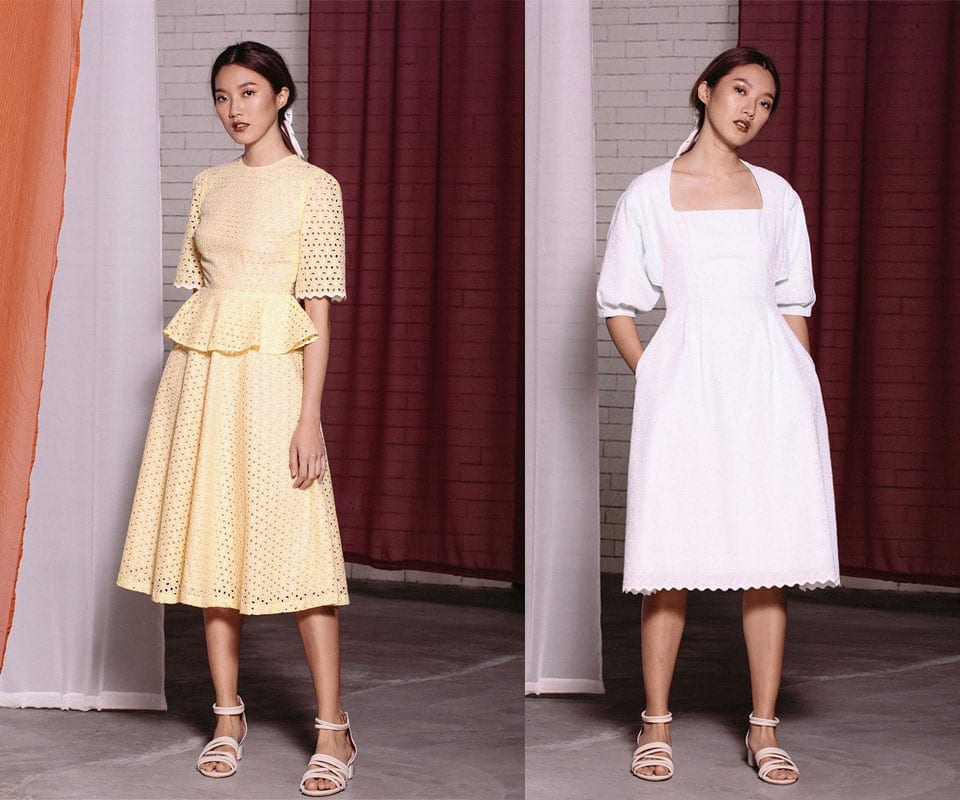 Credit / Maarimaia
Dedicated to lovers of retro-inspired midi dresses. Ready to get all decked-up in sweet midi frocks with classic twists? Let's go!
Excited to get inspired by modern day retro-inspired designer dresses? Well, you're in luck! In this post, you will be seeing gorgeous pointy 70s collar, lantern sleeves, scalloped hem and pleated details – all adorning your favorite classic and timeless midi length dresses.
Being a fan of vintage dresses of past eras, I had to give Maarimaia's latest collection of mesmerizing retro-inspired dresses a highlight here in this space. Previously, their collection designer qipao dresses with modern style twists caught me by the the threads of my heart. If you haven't seen last year's post on Maarimaia's modern oriental dresses, then please go ahead and give it a look!
Without further ado, let us drool and swoon over each of the retro-inspired midi dresses down below. I've rounded it to the best FIVE masterpieces that I personally love and hope you will find them inspiring. Enjoy!
Peplum Waist Midi Dress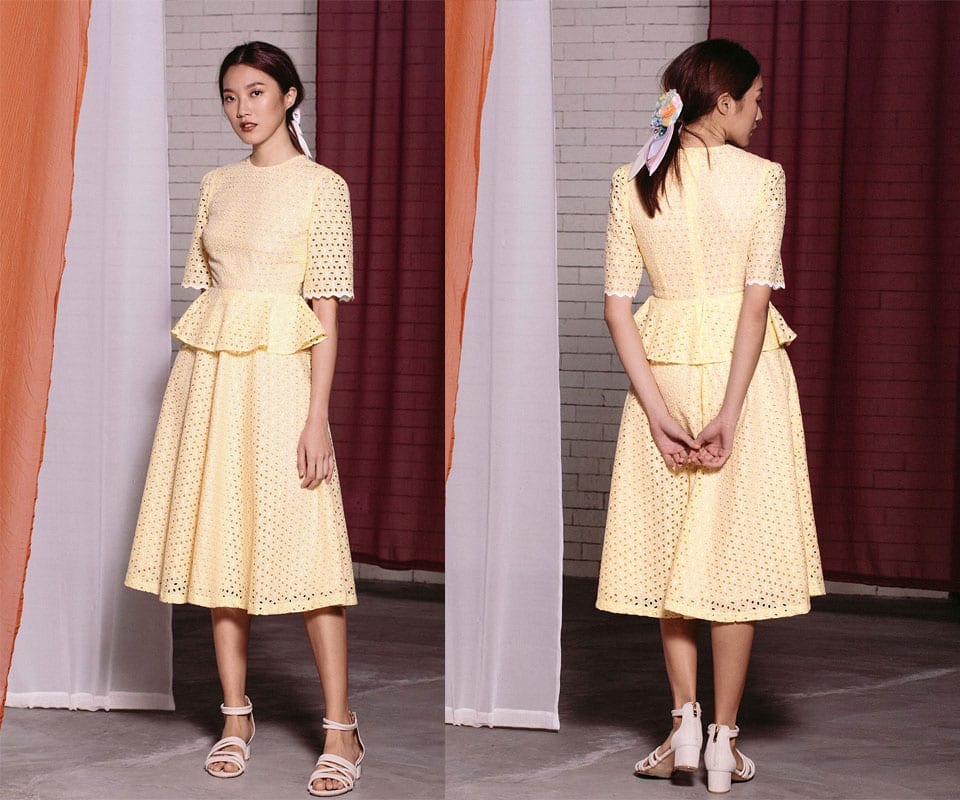 Instead of pairing the peplum waist over the expected fitted dress' silhouette, the designer experiments with a highly-wearable flared cut. The result is deeply satisfying. The flared waist and skirt works together along with the cinched waistline (before the peplum begins) in giving us a look that's comfortable as well as fashionable. High crew neck and slight princess sleeves complete this gorgeous summery midi.
Victorian Flare Midi Dress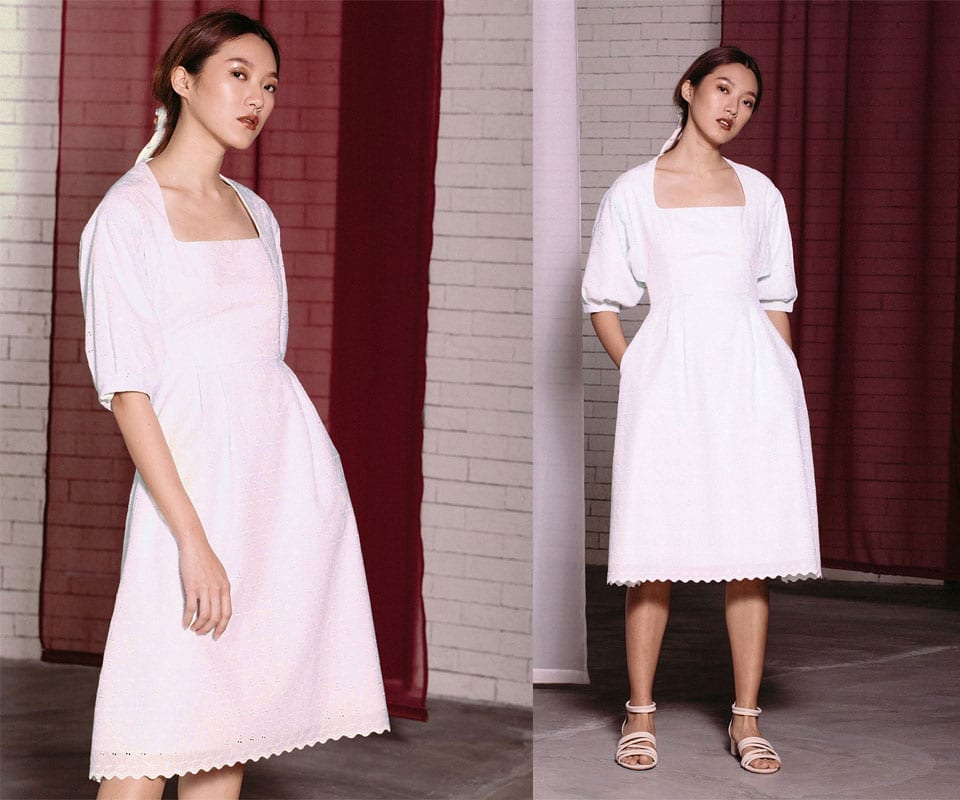 This unusual midi dress brings us to a time way, way back in the past coupled with a modern spin. From its olden-day neckline, voluminous sleeves to its intricate scallop hemline, it's a contemporary twist of the classic Victorian dress. If you're up to wearing something that's outside the usual rectangle, then this is the dress to don for a look that is unmistakably retro and fun. I just love that unique trapeze neckline!
Belted Panel Midi Dress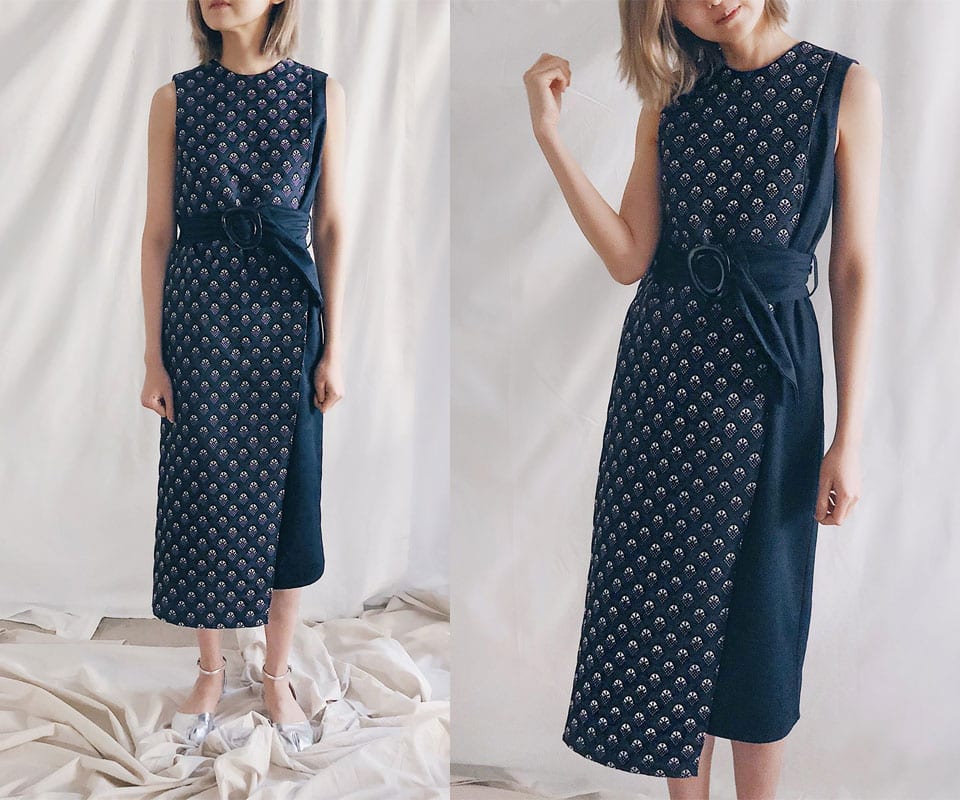 If you're eyeing for a printed dress look that is distinguished, the belted panel midi dress makes for such a splendid option. Pairing prints in a paneled design contrasting them with a solid color makes this a midi dress to remember. The belted waist to emphasize the waist balanced with an overall relaxed chic silhouette lends a ridiculously effortless vibe that will appeal to urban street fashionistas of various ages.
Rhinestone Pleated Shoulder Midi Dress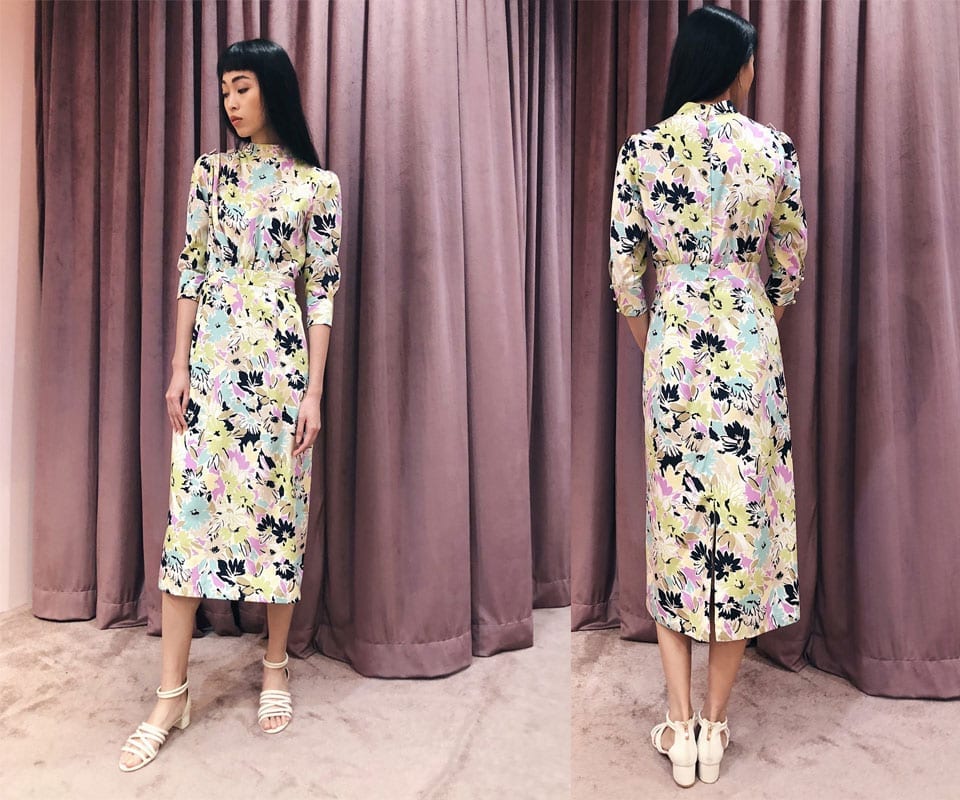 Half-sleeved embellished with shoulder rhinestones, the midi dress has the best of retro fashion elements: button closure from collar to waist, pastel floral motif, buttoned cuffs, high collar and a pleated front drape. If you're one to go gaga over a vintage style midi, seriously count this one in!
Statement Sleeve 70s Collar Midi Dress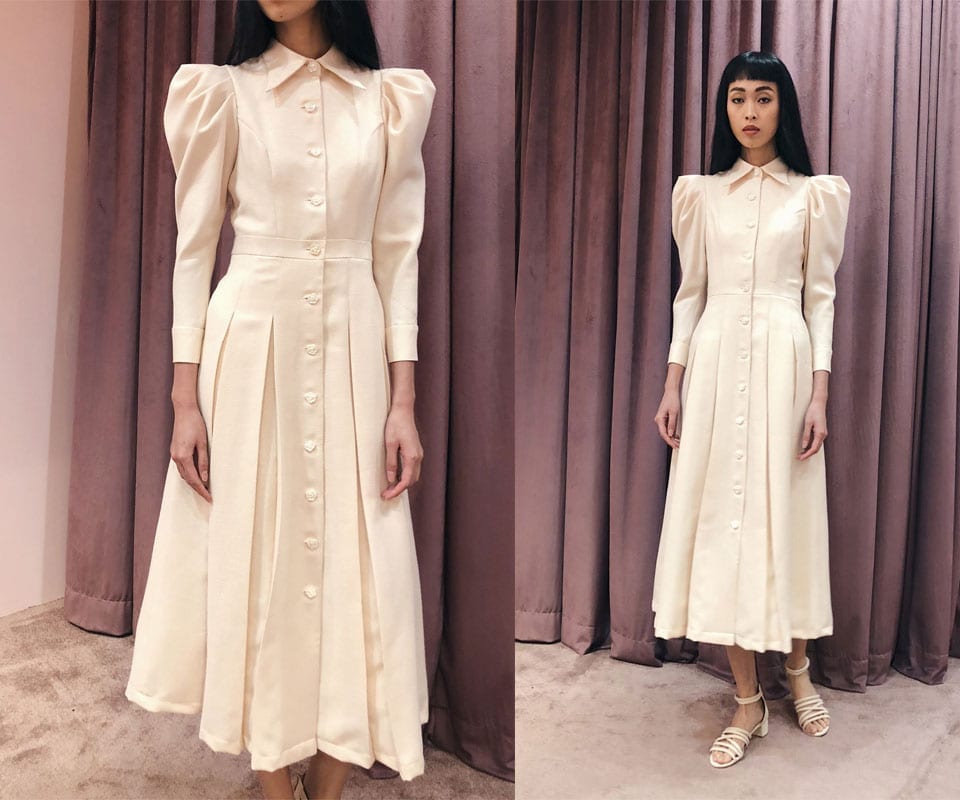 Another dress that truly captivates, thanks to the distinct sleeve style, pointy 70s collar, front center buttons and box pleated hem. A solid midi dress that wins your heart through a stunning amalgamation of details. Minimalistic in a classic way that you can't resist, I'd say.
So ladies, what do you think of the round-up of retro midi dresses here today? Which one is your favorite? Tell us what is your favorite retro fashion elements down below – We'd love to know! For more designer midi dresses with a retro flair, just give Maarimaia a visit!
Love this post? Share it with your friends! Follow us for more fashion inspiration:
© All images are copyrighted by their respective authors.
Here on Fashionista NOW, our one and very own Miss Reverie showcases the latest in fashion trends and its various social implications in our everyday lives. You may read more of her at REVERIE SANCTUARY.