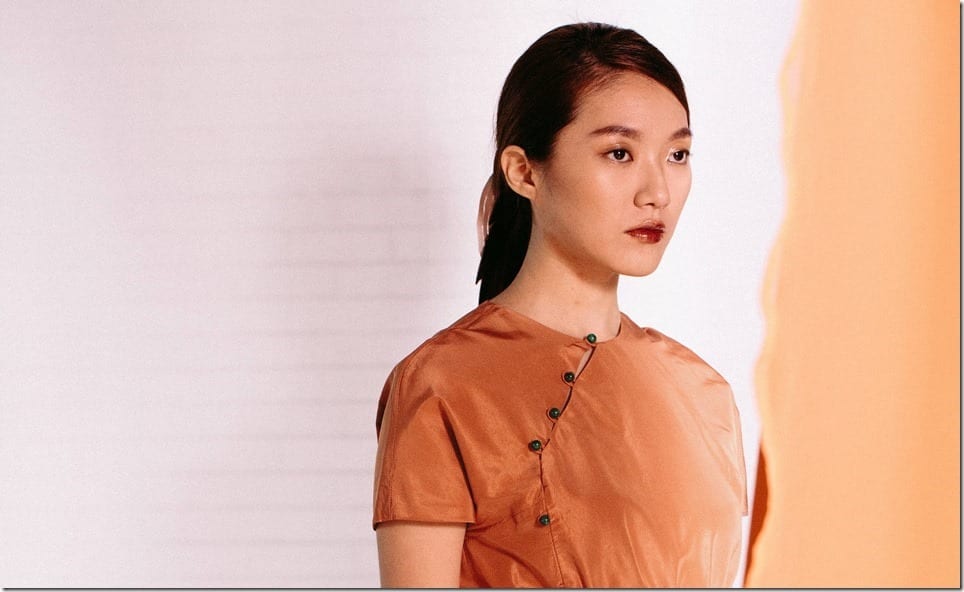 Spruce up your qipao dress collection this Chinese New Year 2018 with modern interpretations of the traditional oriental dress designed by our very own Malaysian fashion designer.
It's another new year for us to greet with open arms and with the Lunar New Year looming, here's a post dedicated to the cheongsam and qipao dress lovers who can't wait to slip into a modern iteration of the Chinese traditional festive wear.
Fans of the mandarin collar style will naturally relish this gem of a Malaysia-based clothing label and when I realized that the designer is a Malaysian, I beamed as I'm often too excited to highlight our local-grown creative talents especially when they break the perceived style box and make designs with their very own unique twists. Such is the case with May Tan who is the fashion designer behind Maarimaia, a clothing label dedicated to the independent-spirited woman. Looking at the collection of dresses in store, I swooned quite a bit as I fell in love with the statement bold prints and patterns on dresses that slay the urban contemporary style attitude.
May Tan did such an interesting design twist in her qipao dresses, combining modern on-trend design elements with the traditional Chinese dresses that they resulted in creations that carry a nonchalant street-style attitude. The inclusion of trendy design details such as mesh panels, racer style sleeve, crew style neckline and the asymmetric handkerchief hem make her qipao dresses distinct in the flavor of style they convey.
For those eyeing for modern and unique qipao dresses, Maarimaia is a must-check-out!
To help you visualize her qipao masterpieces, simply relax and eyeball her gorgeous CNY-party-worthy creations down below and enjoy!
Floral Embroidered Mini Shift Qipao Dress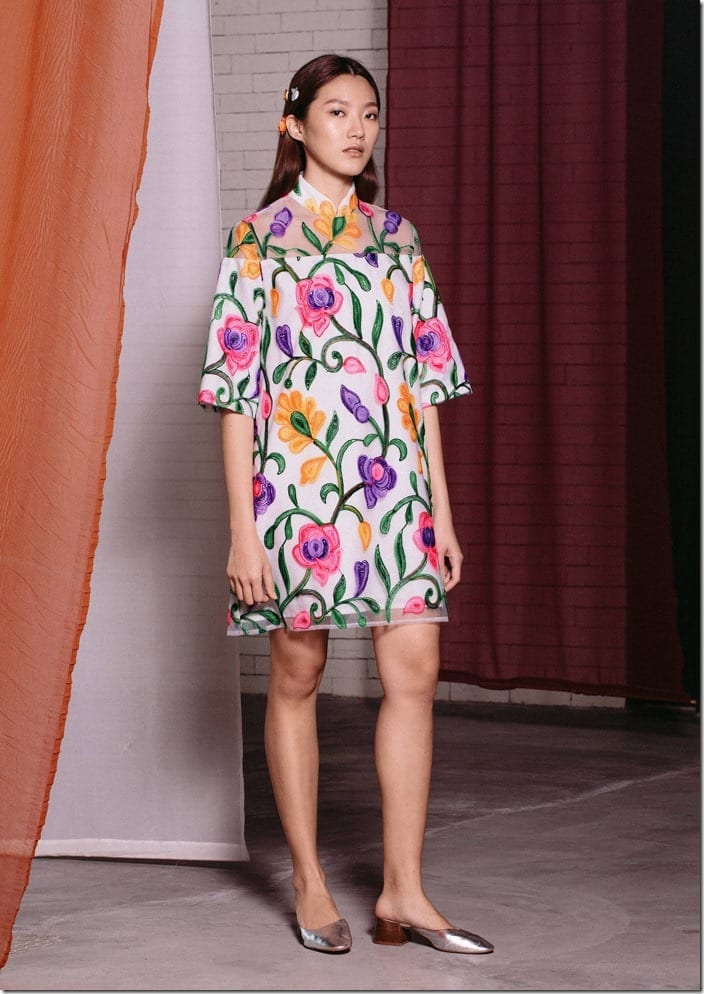 Orange Crew Neck Modern Qipao Dress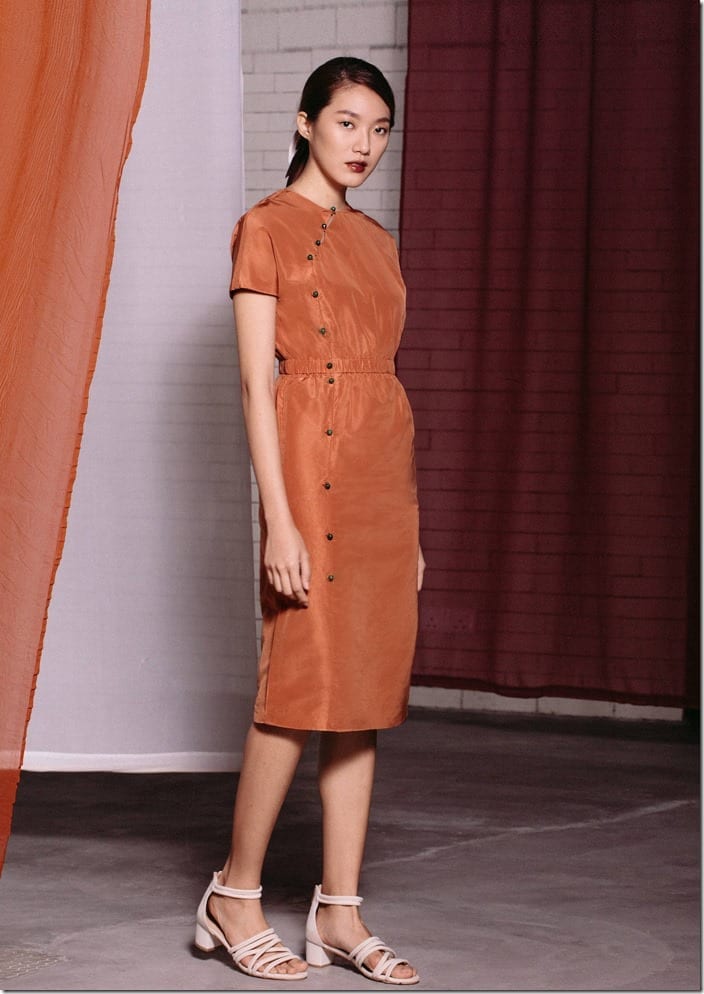 Racer Sleeve Asymmetrical Midi Cheongsam Dress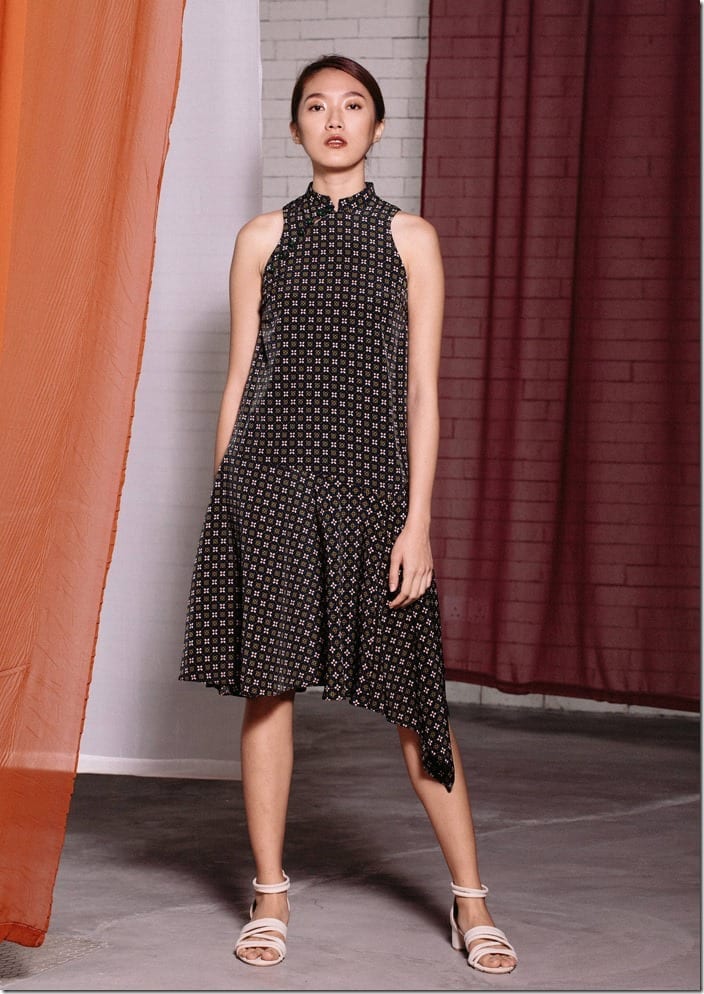 Racer Sleeve Handkerchief Hem Qipao Dress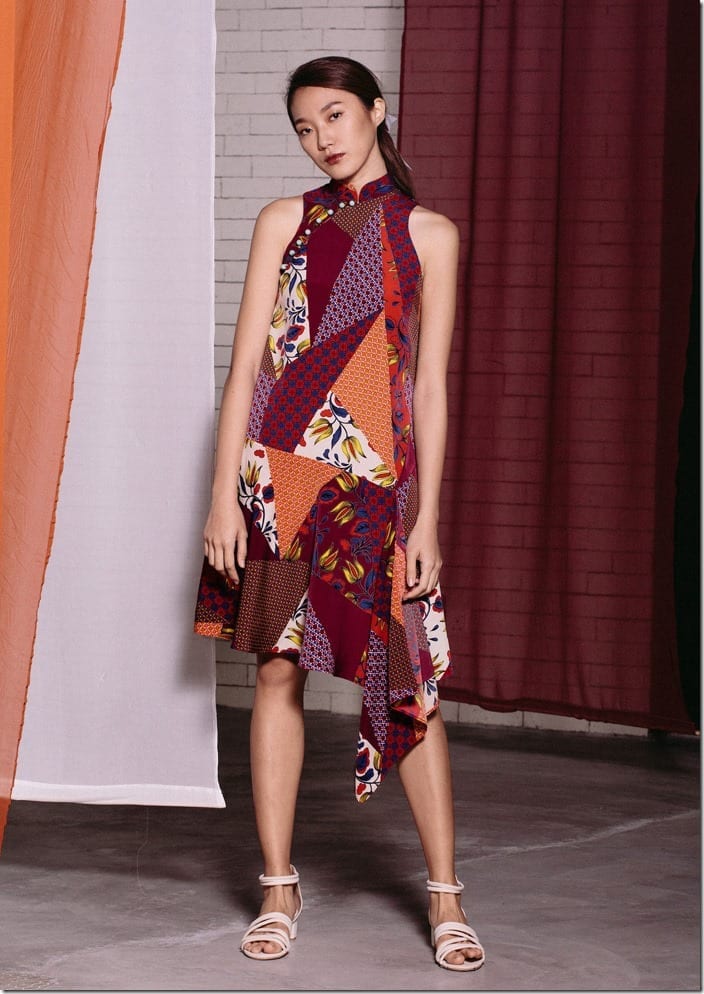 Purple Crew Neck Modern Qipao Dress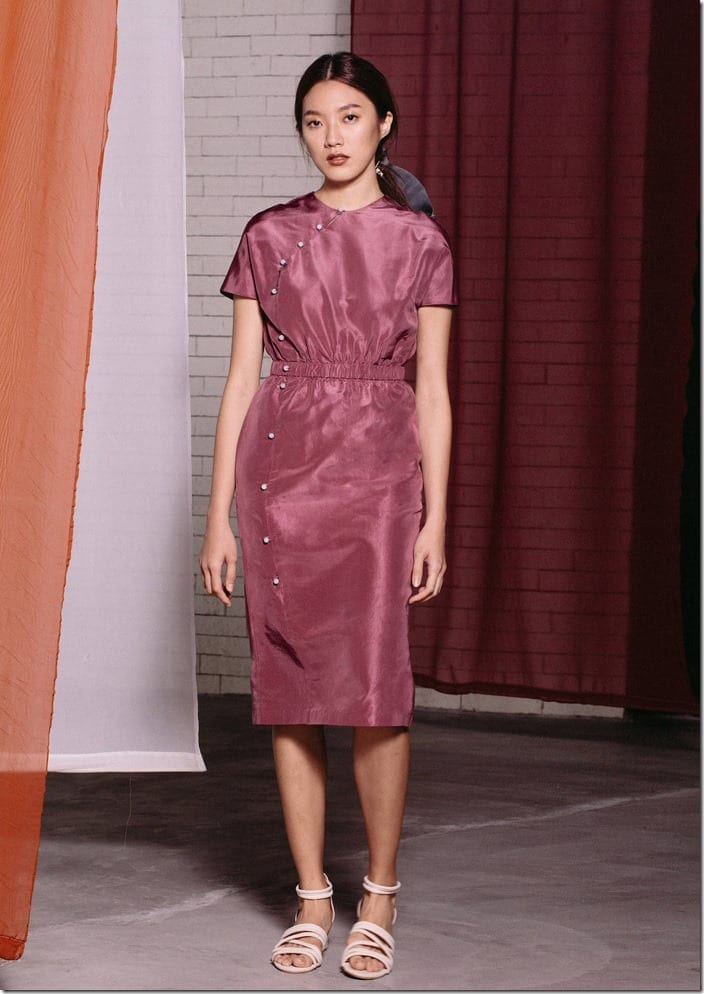 Which modern qipao dress has your heart stolen? Share below – I'd love to know!
In love with her modern Chinese dresses? Be sure to show her some real love here!
And sprinkle more love on her social media:
Instagram | Facebook | Official Website
Maarimaia was launched in 2016 by May Tan. After completing her studies in London,she explored culturally rich countries in Europe & Asia. Inspired by her travels, Maarimaia's creations reflect the designer's love for prints,craftsmanship &modern lines.

"Indulge yourself because you have to learn to love yourself first before you try to reconstruct your life and piece it together. Go on, release those bottled up feelings, let your hair down and do what gives you real happiness. Believe me, you will feel relieved and feel much lighter. Don't let situations and people pull you down. Promise yourself that you will live life your way on your terms and put your own self first. Surround yourself with positive people and never ever feel sorry for yourself- self pity will only bring negativity in its wake. So go ahead rebuild your life and live it the way you want to." — Latika Teotia
Disclosure: This post contains affiliate links, which means that if you click on one of the product links, a small commission may be credited to this site.
Love this post? Share it with your friends! Follow us for more fashion inspiration:
♥ Twitter ♥ Facebook ♥ Google+ ♥ Bloglovin ♥ Pinterest ♥ Polyvore ♥
© All images are copyrighted by their respective authors.
Here on Fashionista NOW, our one and very own Miss Reverie showcases the latest in fashion trends and its various social implications in our everyday lives. You may read more of her at REVERIE SANCTUARY.