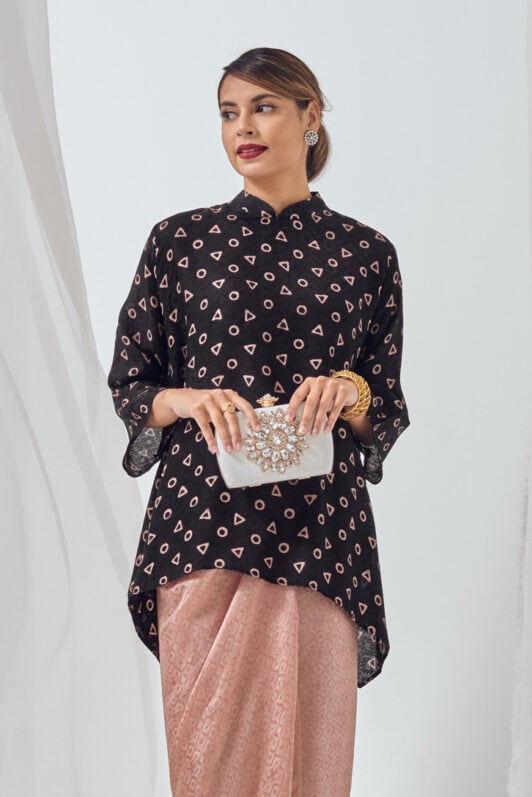 © All images are from HABRA and copyrighted by their respective authors.
This post features a look into the baju raya styles from various designers in Malaysia in 2022. Keep the space bookmarked if you're into keeping up with contemporary Eid fashion here in Malaysia. 
Meet the baju raya with your coveted mandarin collar and hand-stamped batik, ladies!
Hi fashion babes, remember the celebrated style of mandarin collared blouses with a soft high low hem of previous Raya years?
Well, we've got something of the sort except that it's loose fit to go with a pareo skirt that's instant which means it is easily buttoned (comes with 4 buttons to fit all kinds of waists) so you don't have to fuss about attempting to secure the skirt. We all know that's just too much. I personally am useless when it comes to secure a proper knot without it unravelling itself.
So, if you're into skirts that can secure themselves at the waist with minimal effort and then drapes itself beautifully, well ladies, this pareo skirt is what you need to get. It comes together with the top, so there's that.
The top is absolutely gorgeous. It's made of hand-stamped batik in modern motifs that are easy to pull off. The color palettes are versatile enough that a minimalist can wear them and a maximalist can further experiment with them by mixing up the top/bottom with their existing loud tops/bottoms and accessories.
The blouse secures with a back button and the mandarin color lends an Oriental pop to your look. The blouse is unlined. Both top and skirt are made of semi-silk embossed batik fabric.
Grab your favorite healthy snack because we are about to eyeball your batik jawa kurung coordinated sets:
Javanese Batik Kurung With Mandarin Collar + Fishtail Hem + Instant Pareo Skirt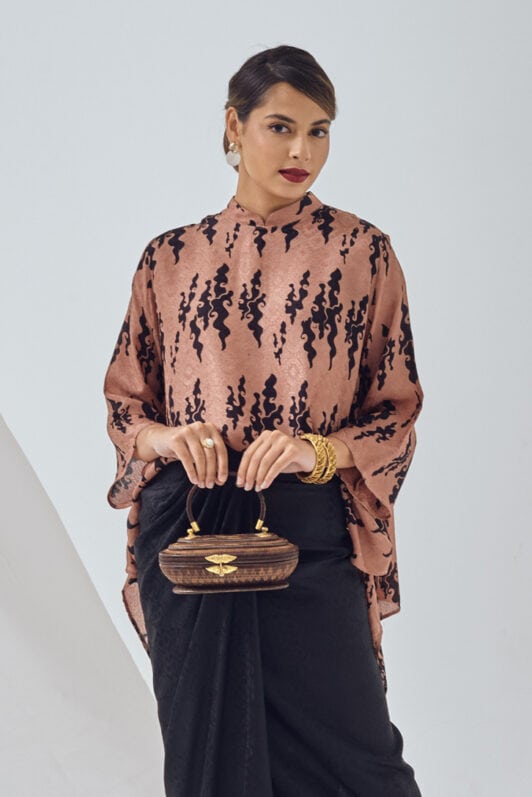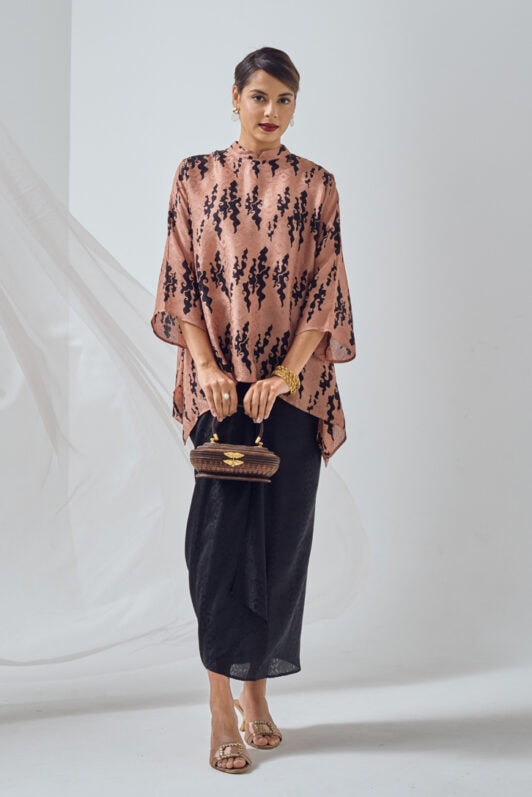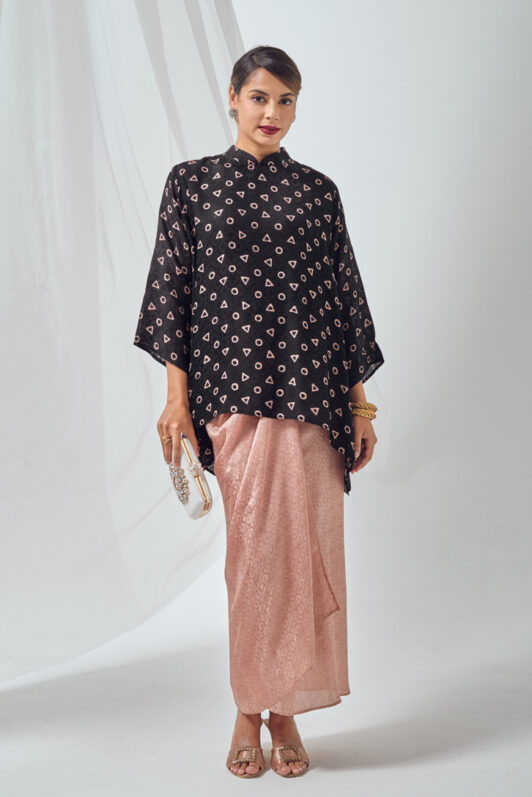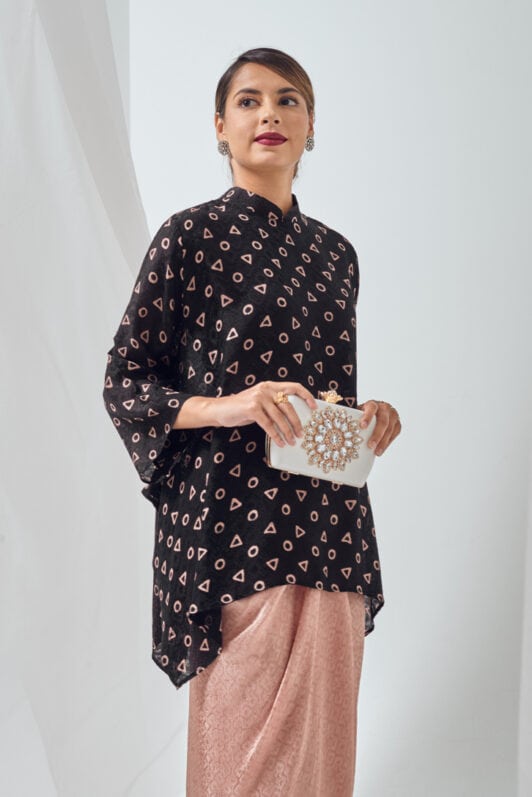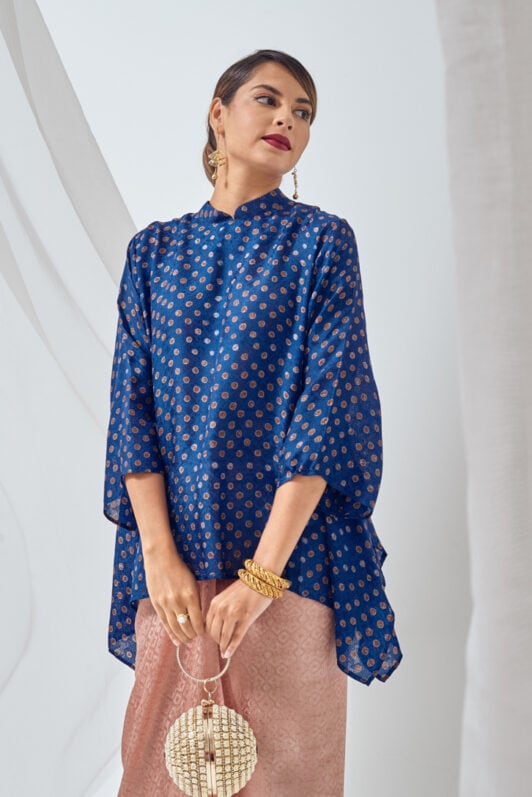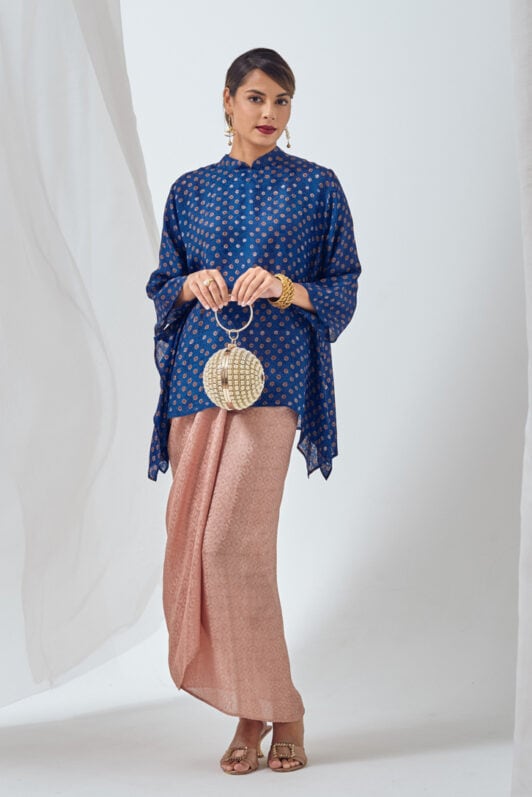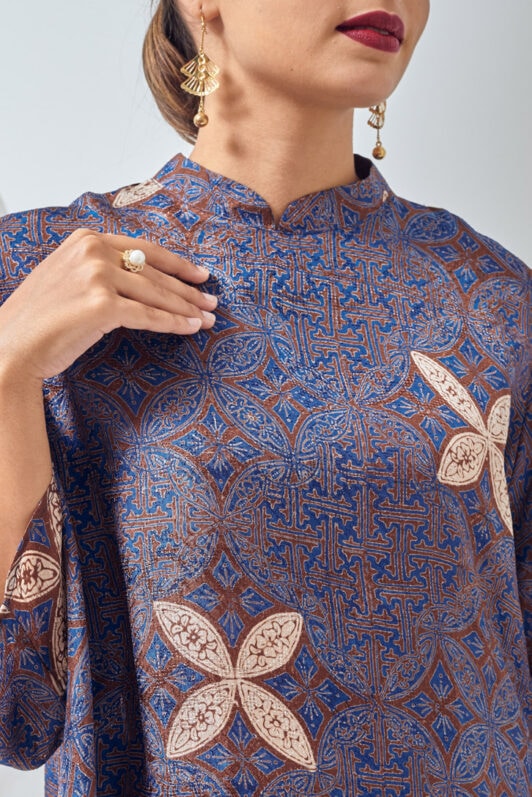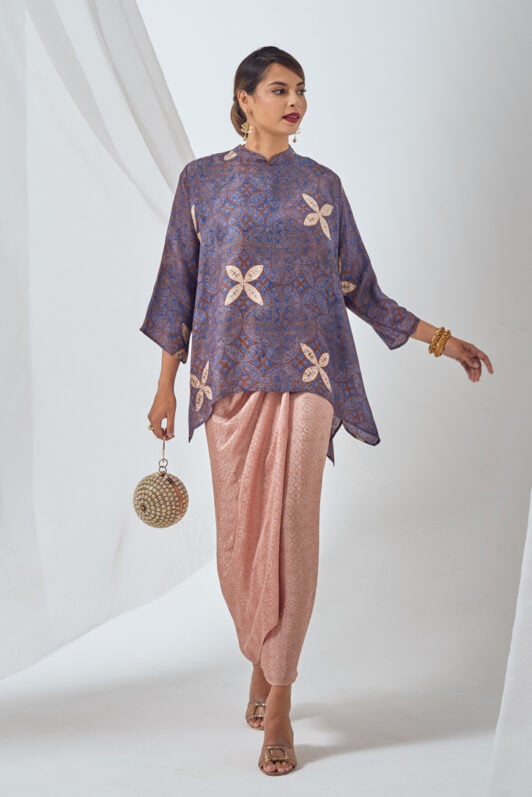 Visit

HABRA

today to immerse yourself with their authentic hand-stamped batik for women with a deep appreciation for the ancient textile art.
Pop by their online boutique at the soonest for their latest batik kurung collection that's made of embossed semi silk are disappearing fast!
————————————–
What do you think of these batik kurung sets? Which one is your favorite? Share your thoughts! I love reading them.
What other fashion-y details that you drool after in a baju raya? Drop them all in the comment space below so we can talk about it.
Keep this space bookmarked for more baju raya 2022 fashion inspiration! Stay healthy, keep your wits about you and accept the present moment as it is.
Other bits and bobs to complete your baju raya 2022: