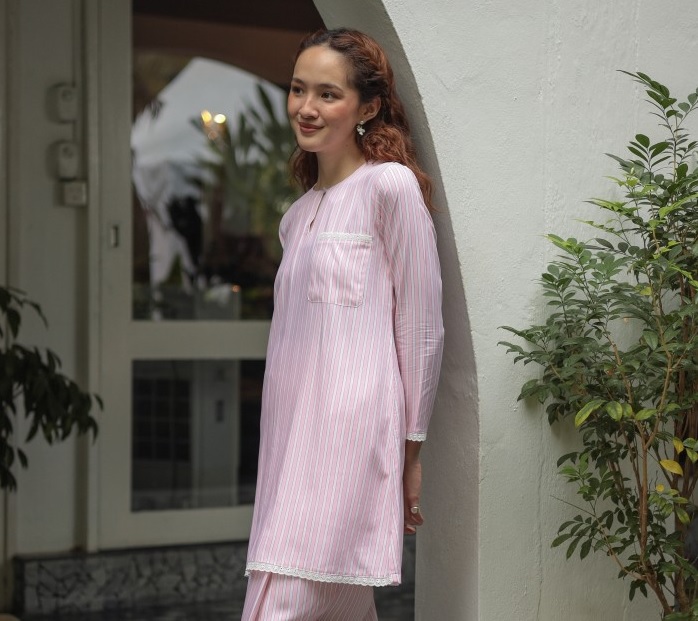 © All images are from Misslilyshop and copyrighted by their respective authors.
This post features a look into the baju raya styles from various designers in Malaysia in 2022. Keep the space bookmarked if you're into keeping up with contemporary Eid fashion here in Malaysia. 
Are you looking for a baju raya that's super chill preferably decorated in small ditsy prints over a fabric that's punctuated with the softest color pairing?
Sorry for the mouthful beginning, but you get what l mean; a mod kurung that you can lounge in looking feminine and sweet minus all the fluff.
Misslilyshop's memori kurung selection caught my eye late last night and I can't help but reminisce about my late grandma as she used to wear ones with tiny soft colored prints like one of the memori kurung sets – the floral one. The sight of her sweeping around her wooden house clad in her batik sarong and her go-to tunic with ditsy blooms is forever embedded in my memories. The kind of childhood memories that's made without conceptually knowing what memories mean precisely because one is a child.
These are the mod kurung sets with a classic silhouette in a print so subtle that were responsible for my after midnight trip down memory lane.
Let's tickle the scroll button, now, and see if you're feeling the super chill kurung look as I do:
Super Chill Kurung Style Ever: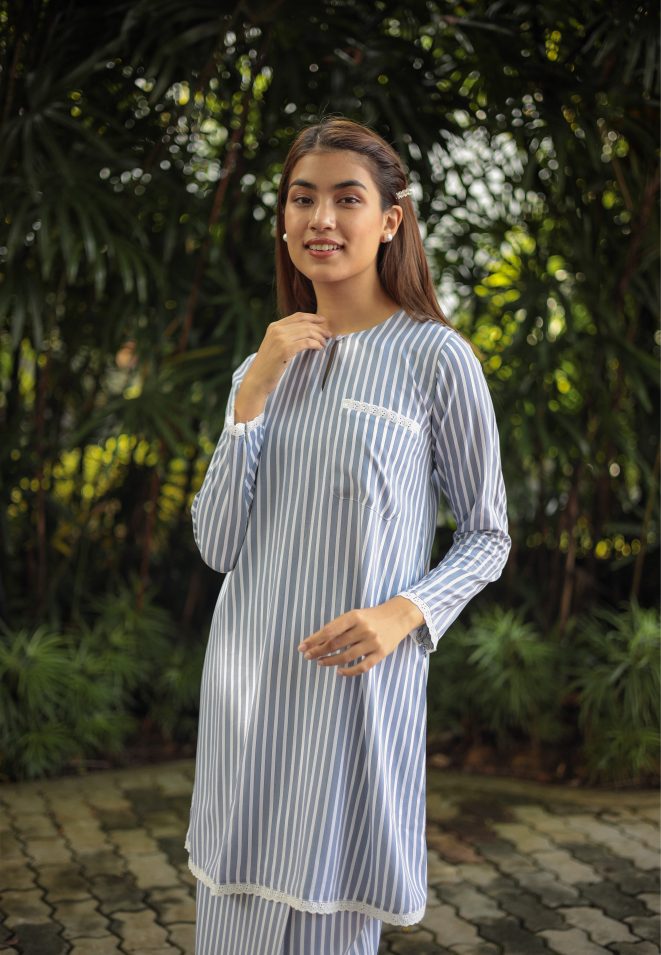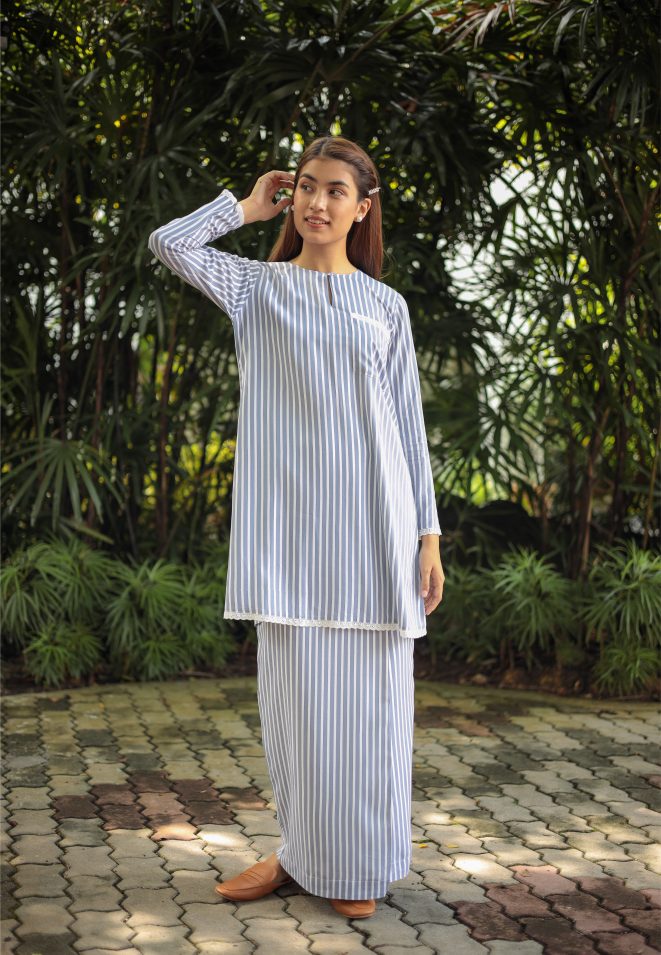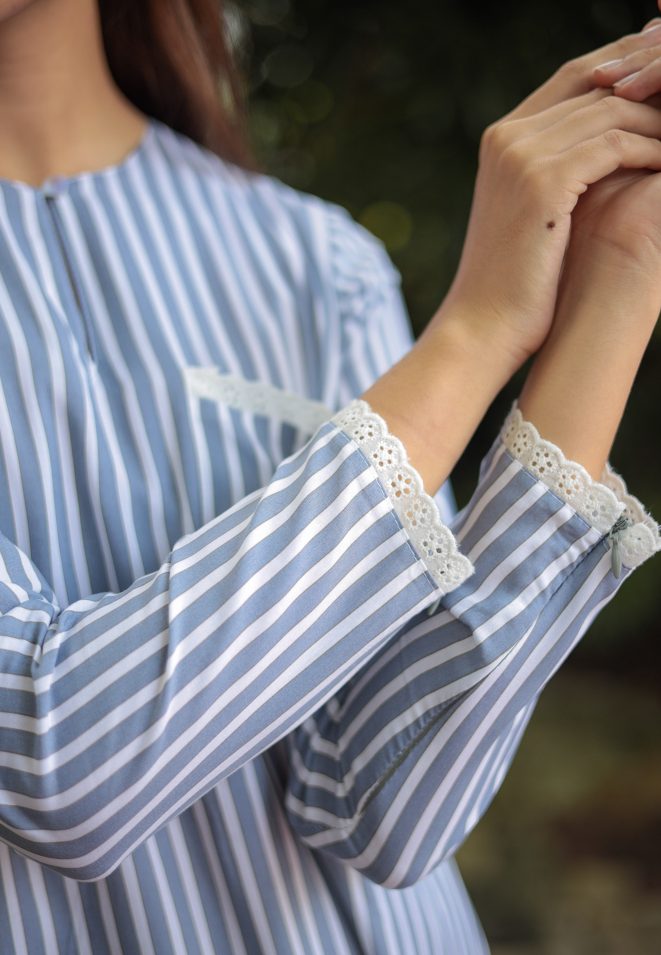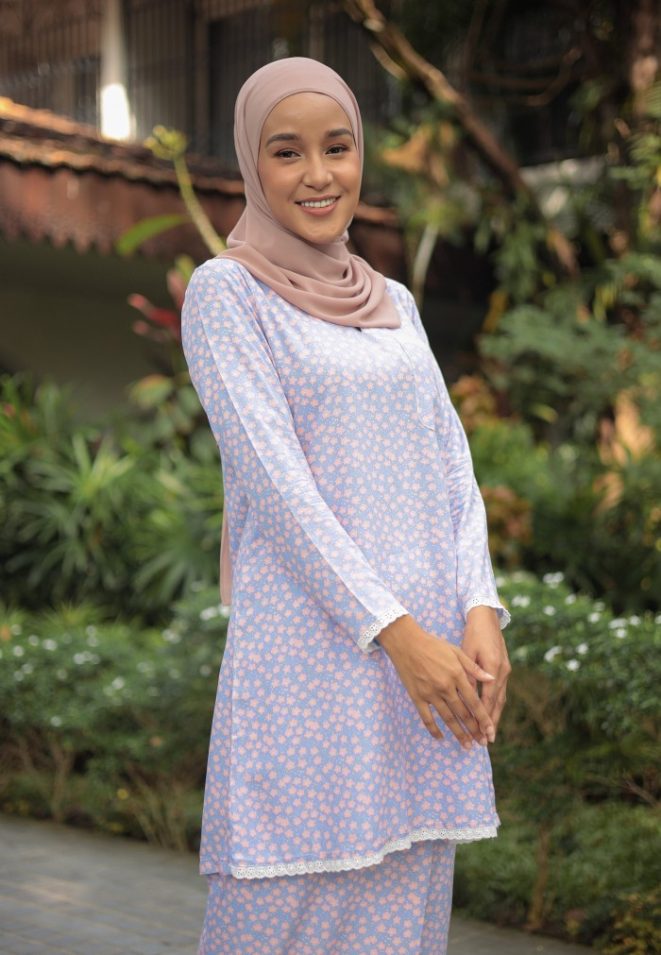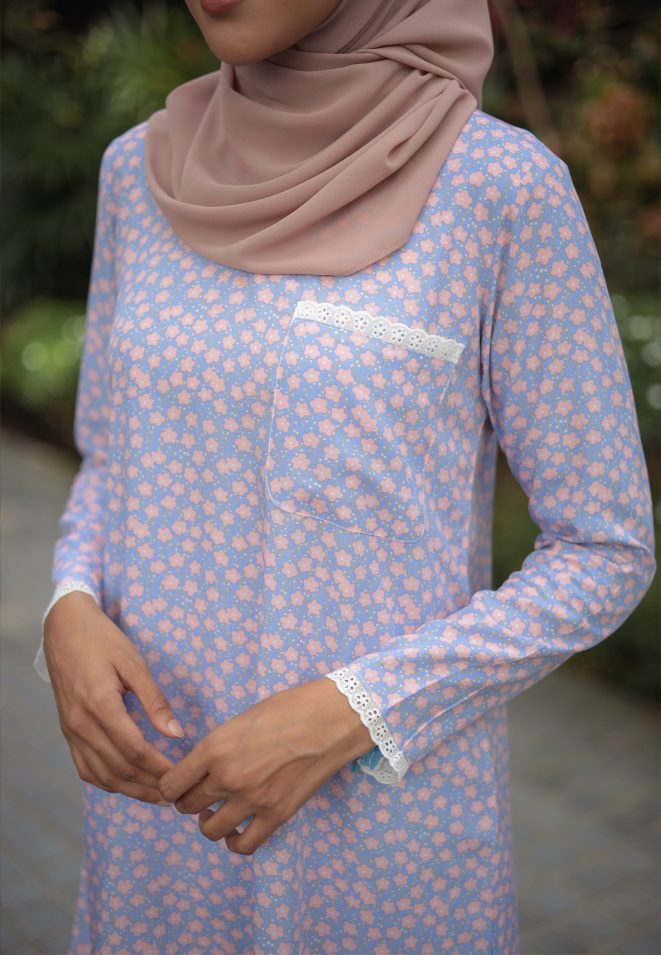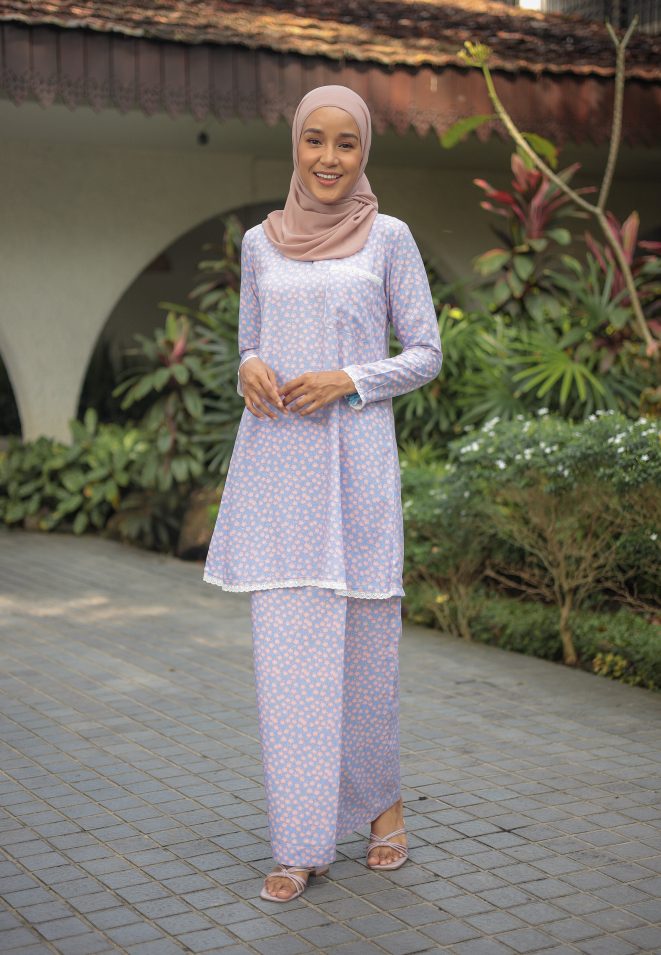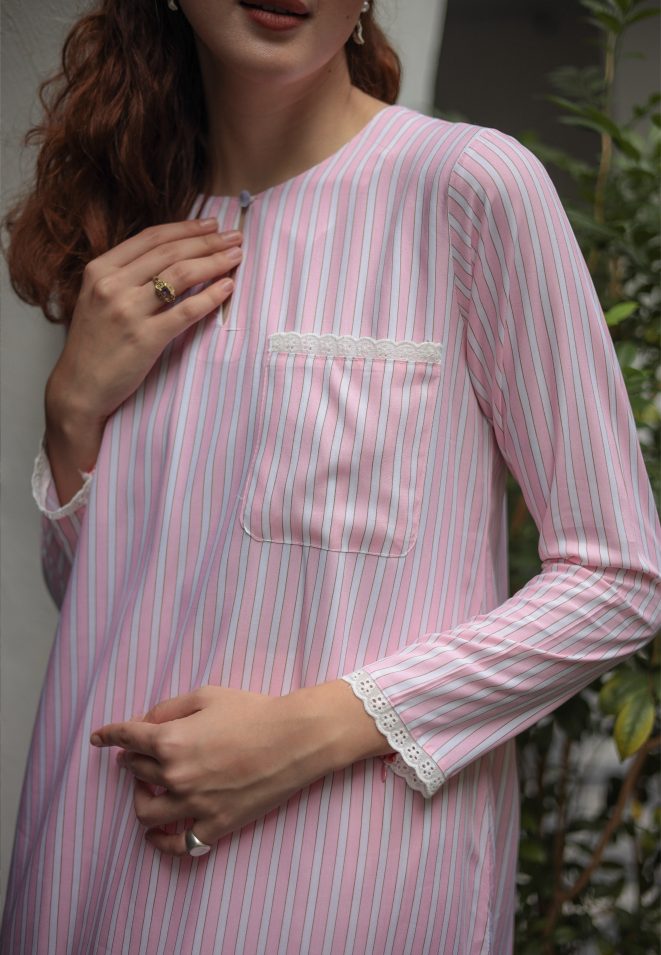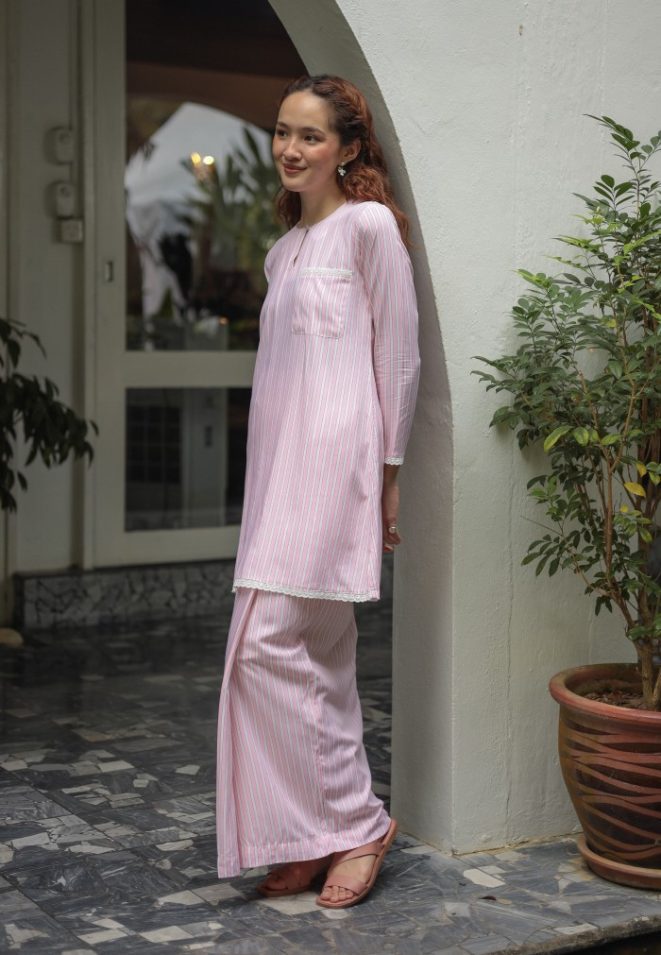 It's all in the details, gals:
Classic skirt deets:
The waist is half elasticated waist
and secures with a zipper and bucket. It features a Lipat batik (folded batik) style.
Classic blouse deets:
The tunic top has a simple round neckline that secures with a button. The sleeves are decorated with lace trims along with the chest pocket. The top is designed in a Pahang kurung style.
So ladies: What do you think of this style of kurung? Do you like it? Does it take you down a memory lane in your childhood years? Share with me. I love hearing from you.
These few years have been a time of reawakening. I invite you to rethink your life choices and whether you are aware of the variables involved in making important decisions that can impact the quality of your life and the lives of your loved ones. Are we truly making choices because we have considered various angles or are our decisions a matter of what's popular and what's in. Consider that and see where it takes you.
Take care!
Visit MisslilyShop today to view their collection of subtle and sweet modern kurung coordinated sets. Free shipping over RM85 for orders from West Malaysia.
————————————–
What other fashion-y details that you drool after in a baju raya? Drop them all in the comment space below so we can talk about it.
Keep this space bookmarked for more baju raya 2022 fashion inspiration! Stay healthy, keep your wits about you and accept the present moment as it is.
Our other fashion favorites to inspire you: