© All images are from Erreqa Official and copyrighted by their respective authors.
This post features a look into the baju raya styles from various designers in Malaysia in 2021. Keep the space bookmarked if you're into keeping up with the Eid fashion here in Malaysia. 
Hi fashion queens! Are you looking for some style-forward boundary-pushing traditional baju raya for the upcoming Eid? Here's a fun list of mod kurung sets  that you might just take a liking as I did when first spotted them!
If beadwork, pattern mix and unique embroidery are some of your favorite style elements to look for in a perfect mod kurung set, then you've got to give these collections a consideration. The kurung sets come from various collections available in the boutique. I pick the ones that I think YOU would love the most because well, I like them too!
For those who appreciate the use of of prints and patterns, feminine embroidery and beaded work over modern mixture of colors that is balanced with comfy silhouettes that are well-tailored for the moody tropical weather here in Malaysia, the Erreqa Official Mod Kurung coordinated sets are worth checking out.
Expect loose breezy tops with mandarin collar styling, pleated neckline details and a modest round neck design in the mix as well as skirts in the charming pareo style, batik lipat (pleated batik) design and a back pleated one.
Let's take a look at each one now, shall we?
Your Chic Baju Raya With A Fashion-Forward Appeal Is Here...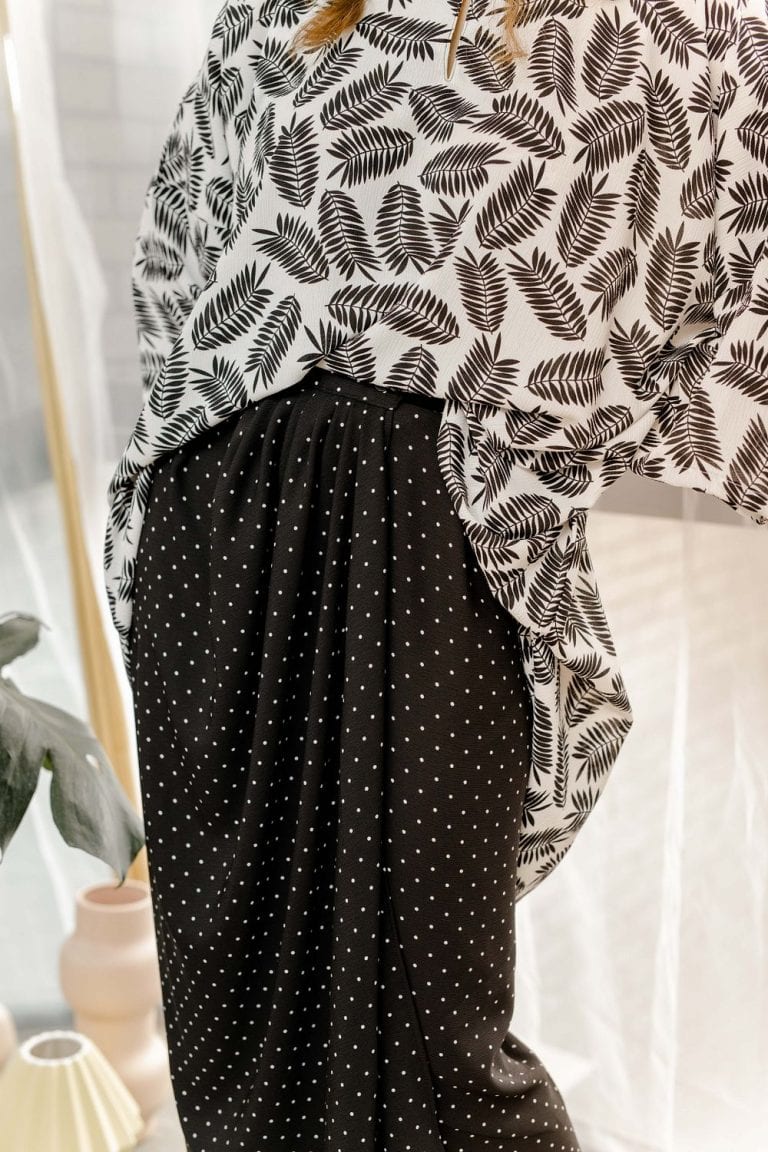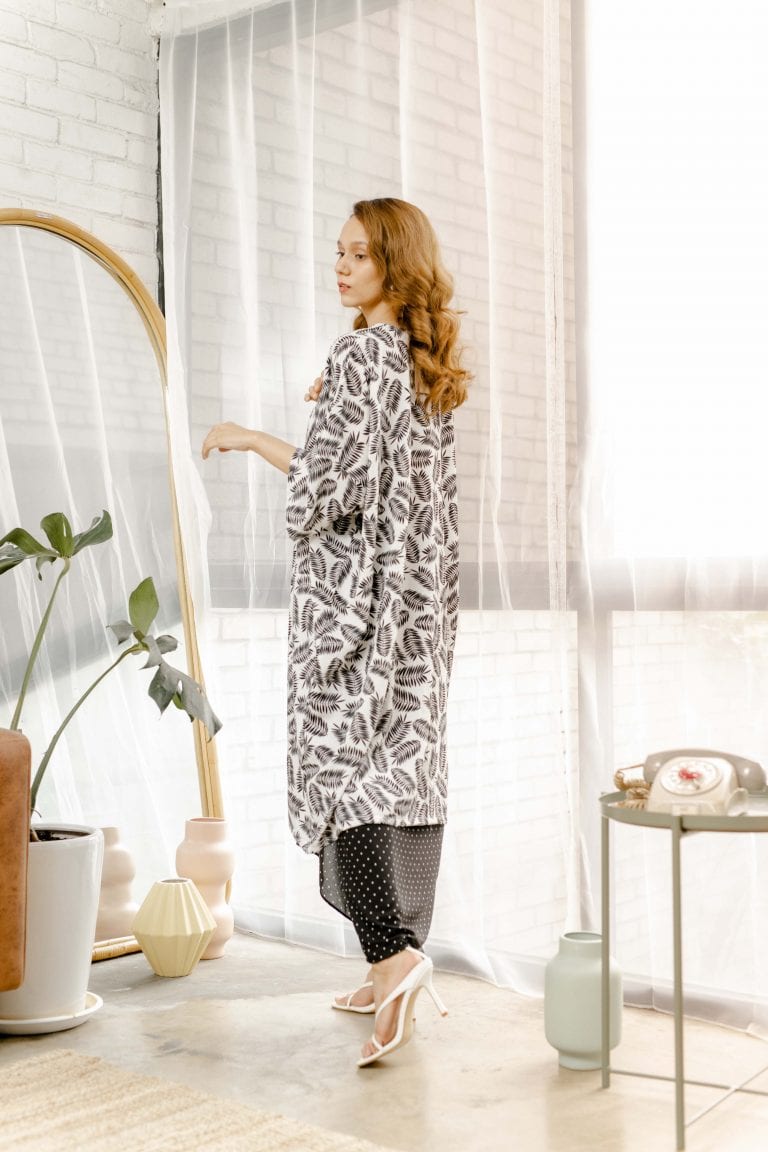 A mod kurung for the monochrome-loving crowd. An utterly chic combo that's hard to resist if you're a fan of tropical prints and polka dots!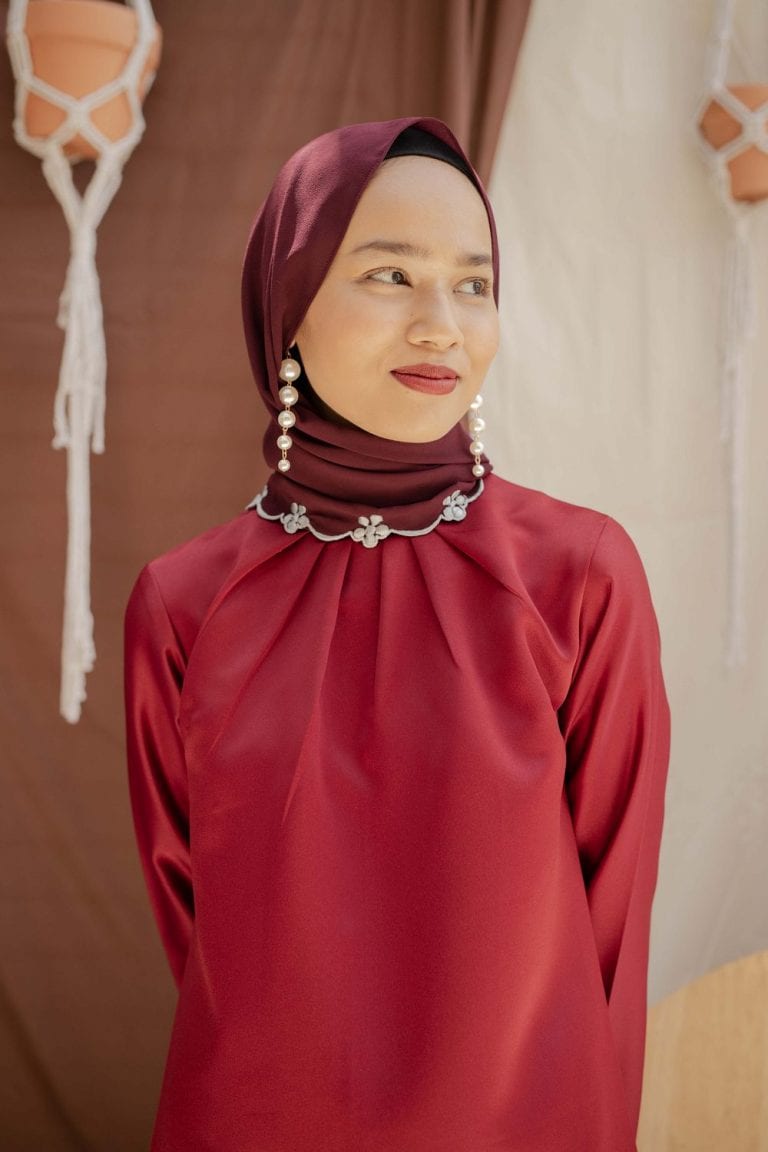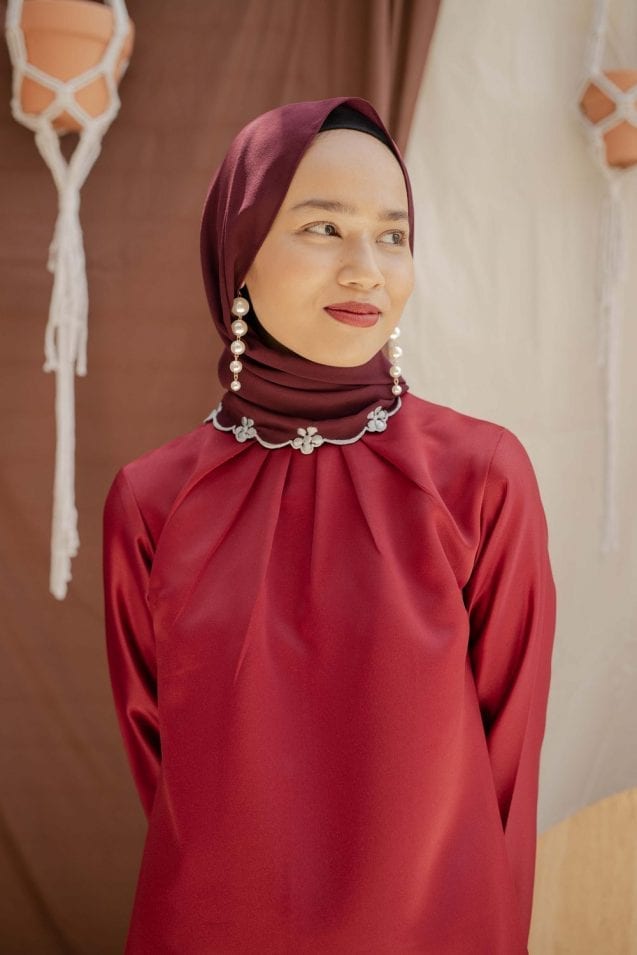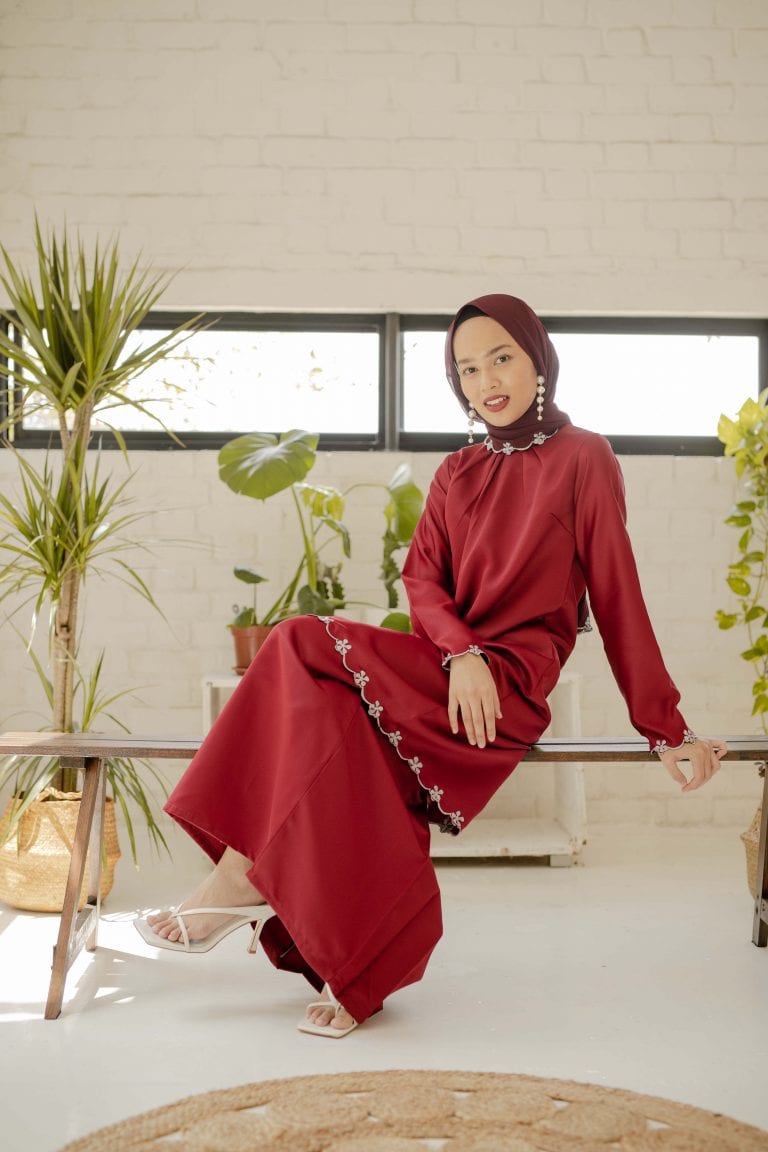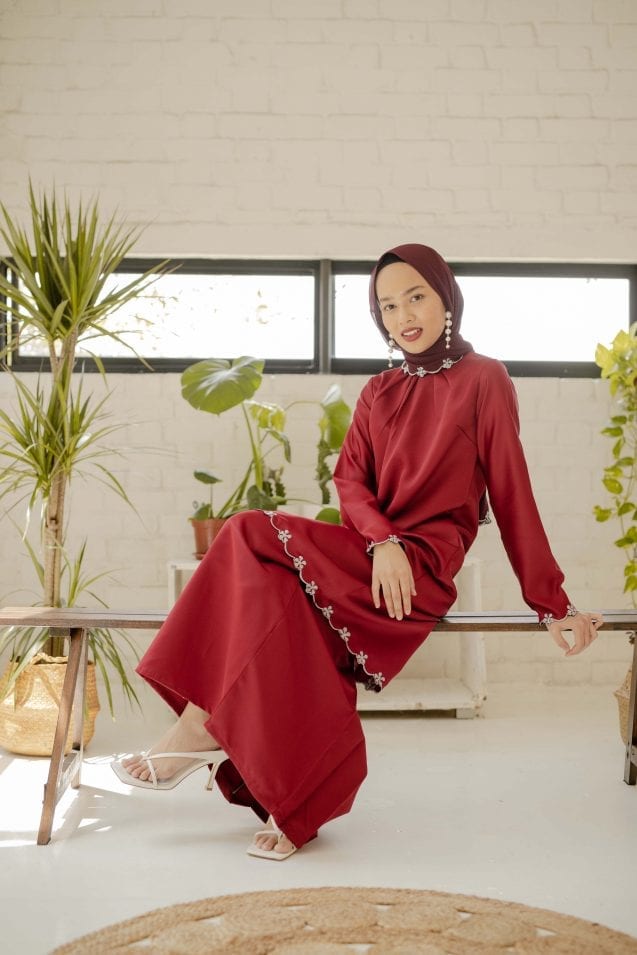 A mod kurung for the bold red-color loving fashionista. The pleated neckline is such a statement and strategic embroidered cuffs and hemline keep the look effortlessly feminine and elegant. Long skirt is designed with back pleats. Could this be your pretty & perfect baju raya? You decide!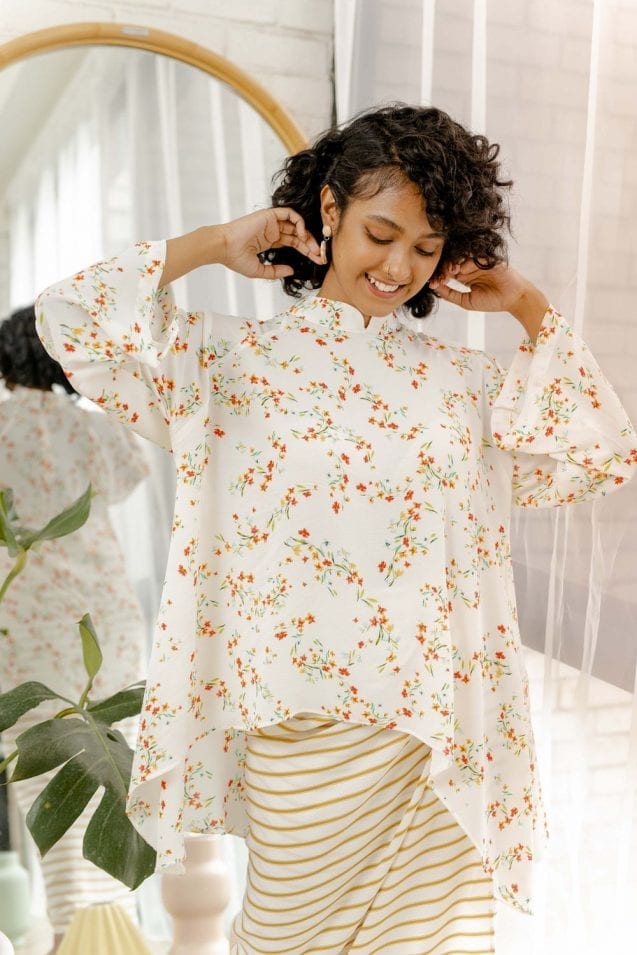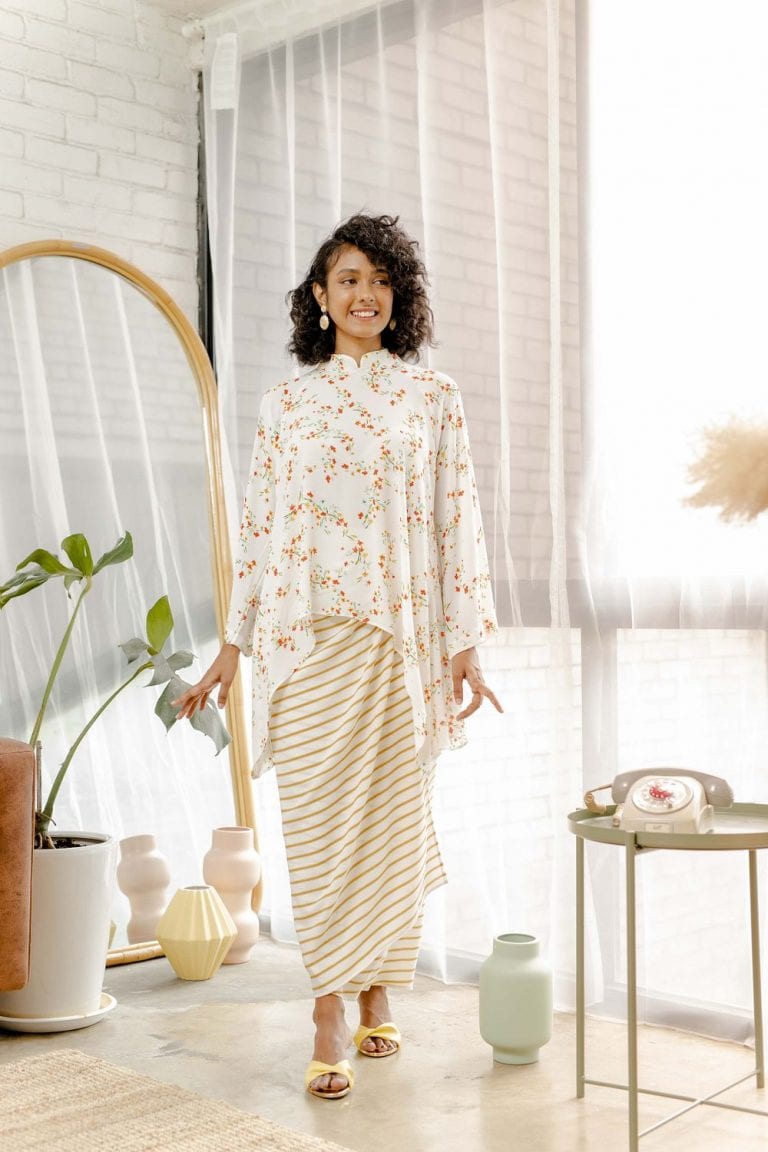 A quirky mod kurung for print-clasher. Absolutely fun and modern with a mandarin collar neckline, loose and roomy fishtail hem blouse silhouette accompanied by a 4-buttoned pareo style skirt. Can we just take a moment to appreciate how pretty this coordinated set is? I'm out of words.
Another version of the same style below: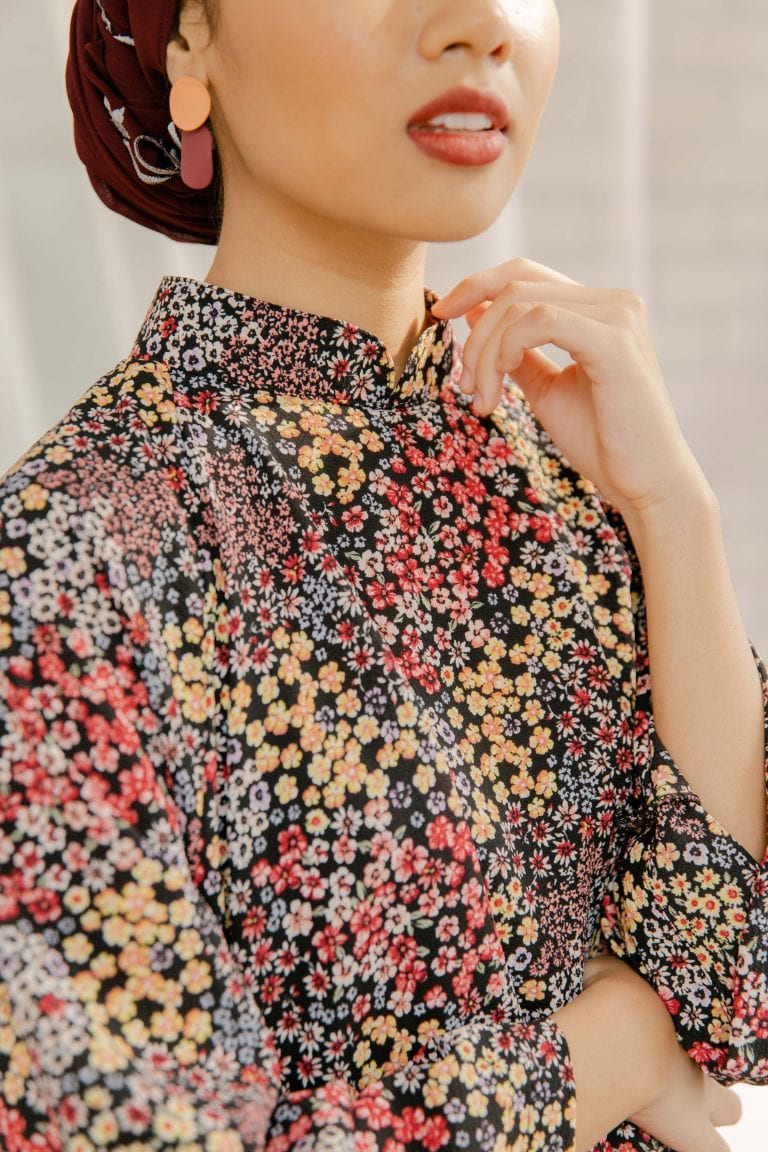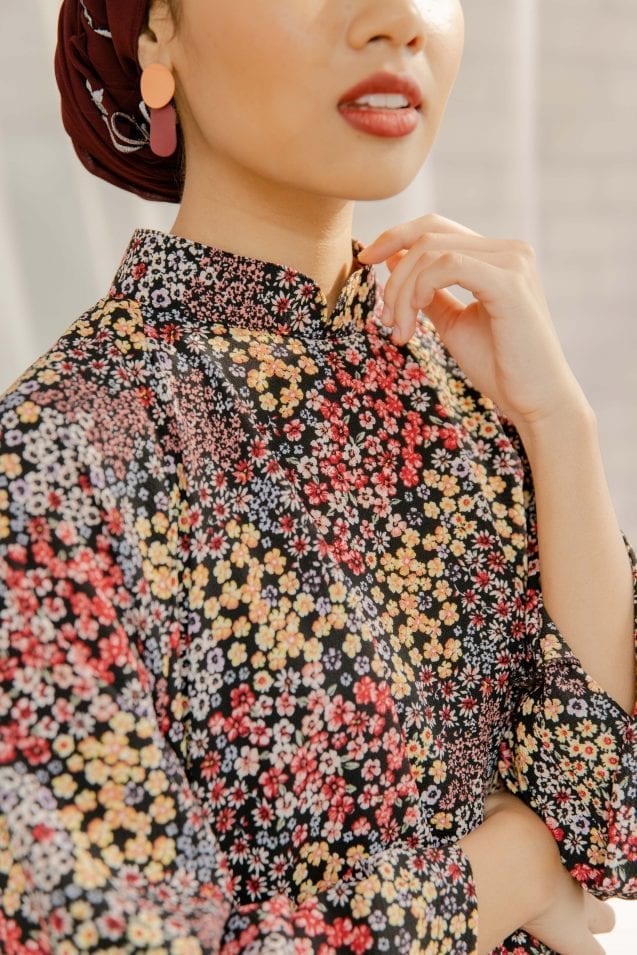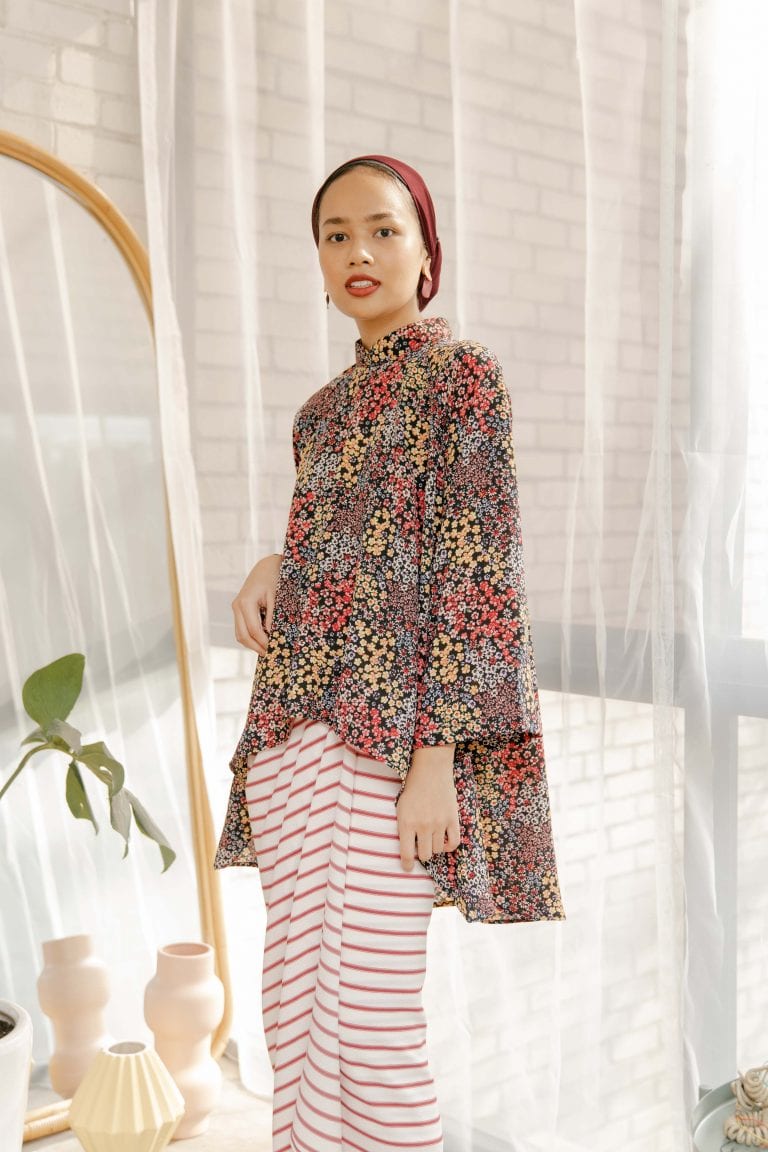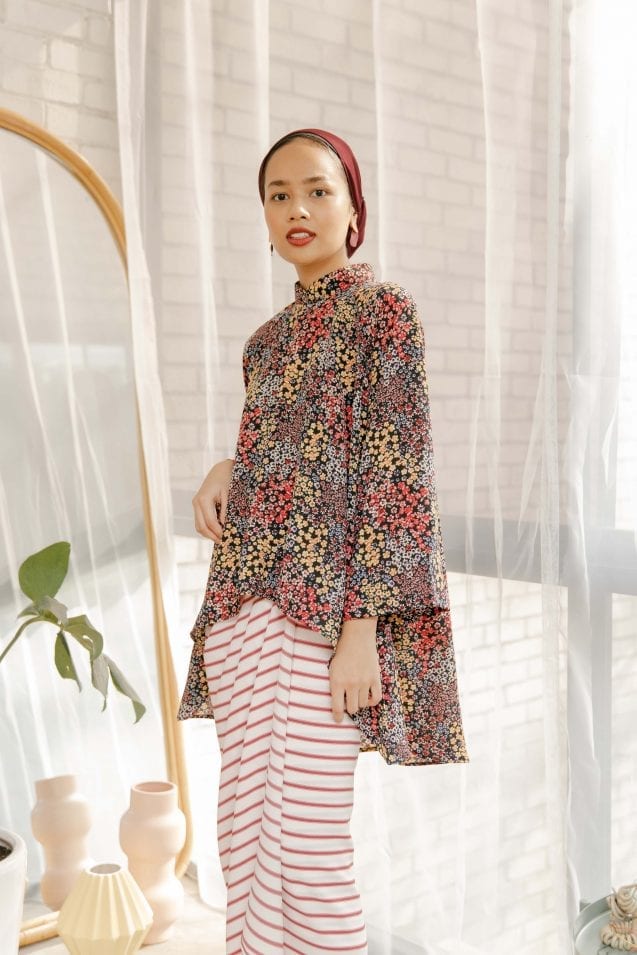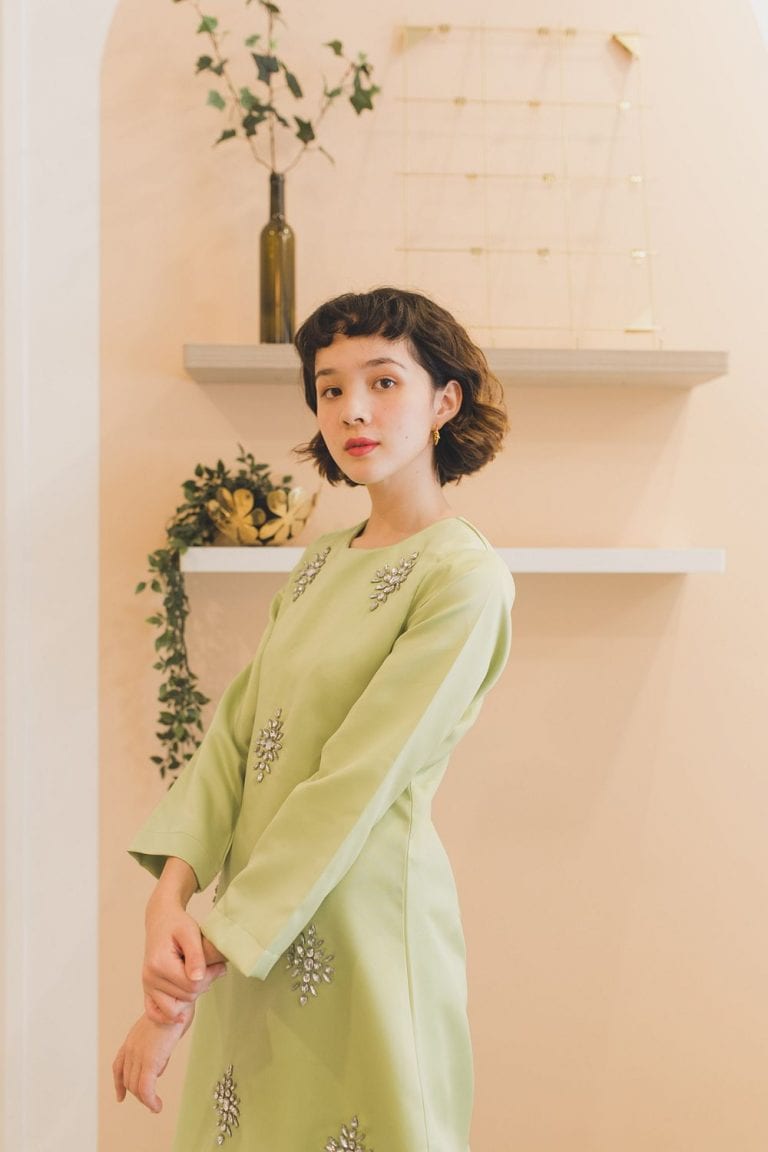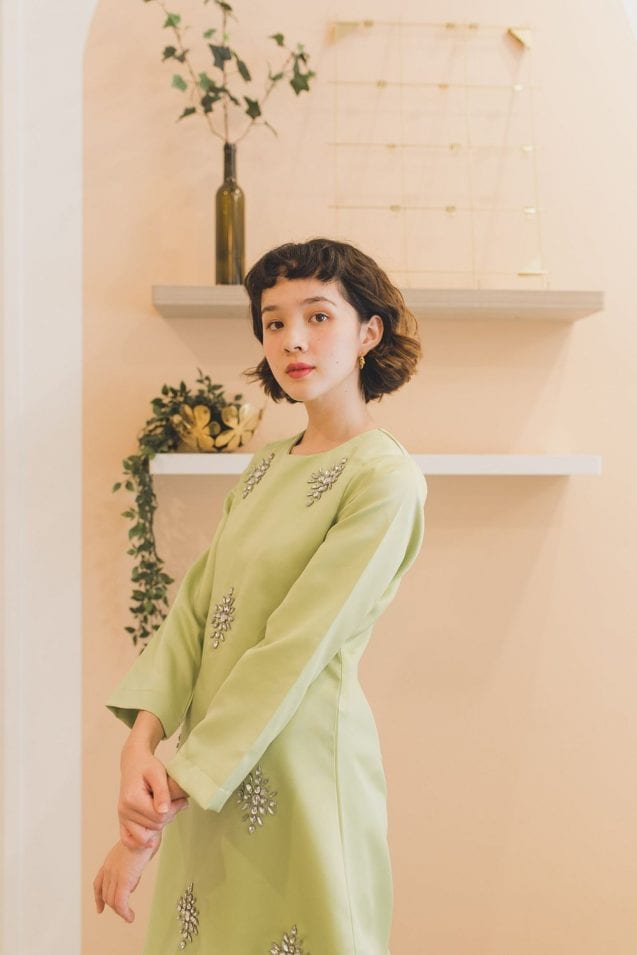 A minimalist mod kurung for the lover of beadwork. It's tailored  in the style of a traditional kurung pahang with a mod twist. Dreamy green canvas keeps everything sweet and extra chic.
What do you think?
Where to go to check them all out, you wonder?
No secrets there, gals!
Would you pick any of the kurung sets above as your go-to baju raya, ladies? Share with us below! We love hearing from you :)
Till the next one, stay safe and keep your wits about you!
Looking for more Raya fashion inspiration or simply researching about clothing design for your future creative collection that may win the hearts of fashionistas locally and abroad, do check out our main page for the curated list!
Other fashion inspo you might love:
For the guys: Mod Baju Melayu fashion inspiration to get you closer to your next style aesthetic –