Men: If athleisure is your style game, then these baju melayu iterations are a must-have for Raya 2016 and other occasions.
The baju melayu is a traditional wear worn by Malay men and during Hari Raya Puasa, it makes a feature as one of the go-to formal party staple for men. Its loose silhouette is a signature and a statement sampin is worn together with it. With bouts of mad hot temps, it's only practical to stay away from the heat-trapping fabric that some traditional baju melayu are made of. Modern Malaysian men sometimes prefer wearing the baju melayu top casually with breathable jeans minus the sampin, incurring the wrath of their beloved partners.
Ever since the Hipster baju melayu style triggered a major fashion drama thanks to the creative genius of our local designer Zery Zamry who dared to push the traditional box for men's Raya attire, it's as though the rest of Malaysia's creative clothing makers are all conspiring to take it up a notch with their experimentation. I find that it's awesome! There is something so refreshing about injecting modern elements into the traditional wear and that is exactly what captured my attention when I spotted the latest baju melayu collection from 24:01 clothing brand.
Men, if you're thinking of keeping it contemporary while wearing a traditional wear and remaining within budgetary lines, the Raya collection from 24:01 is your answer.
With sporty designs that are also minimalistic in flavor, the baju melayu selection is an immensely drool-worthy affair – And I'm not even a man.
Don't take my word for it until you eyeball them yourself, down below.
Baju Melayu With Athleisure Vibes
Colorblocker : Black Grey Baju Melayu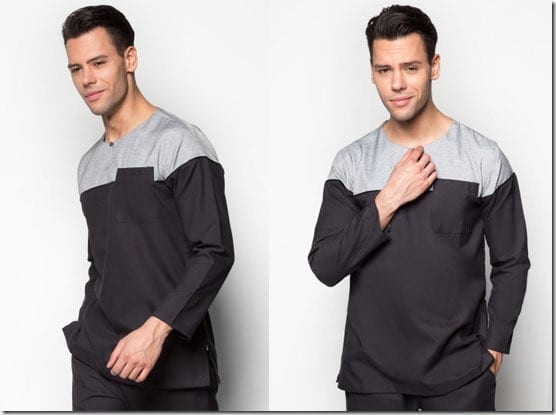 Black White Sporty Baju Melayu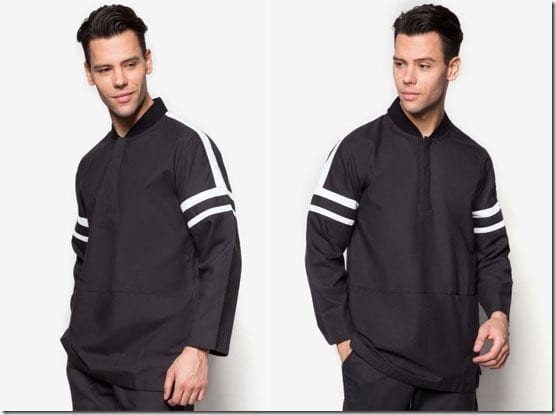 Colorblock Rib Collar Baju Melayu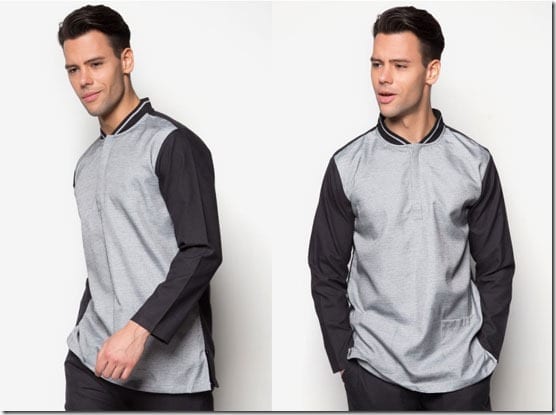 Pair With : Black Drawstring Pants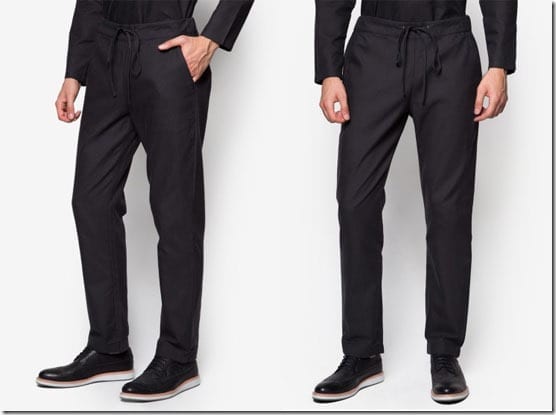 Dark Grey Baju Melayu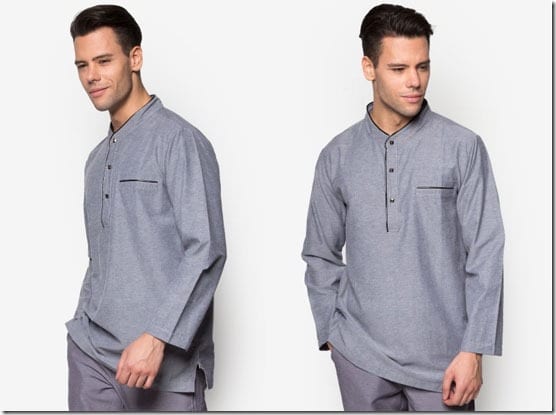 Pair With : Dark Grey Drawstring Pants
Dusty Green Baju Melayu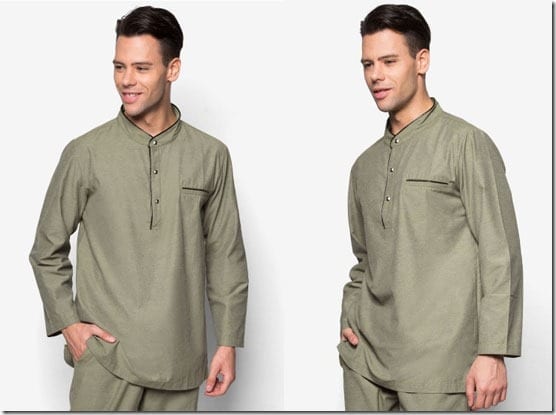 Pair With : Dusty Green Drawstring Pants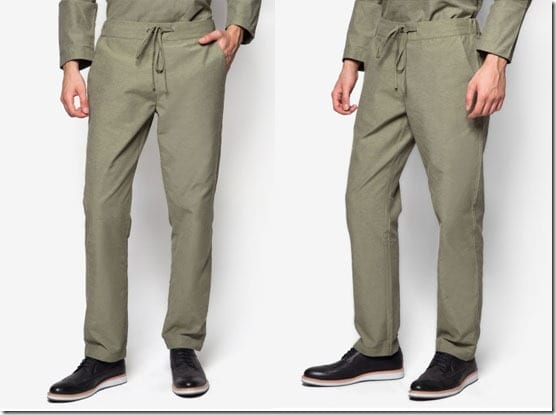 Ladies: Surprise your man with something he might just be glad to wear this Raya if he's already into the athleisure fashion trend. Guys: What are you waiting for? Shop these before they run out because you know they will.
HOW TO SHOP:
Click on the link to take you straight to ZALORA Malaysia. First time shoppers, use this code: ZBAPEDJ for 15% OFF.
"Even though you may want to move forward in your life, you may have one foot on the brakes. In order to be free, we must learn how to let go. Release the hurt. Release the fear. Refuse to entertain your old pain. The energy it takes to hang onto the past is holding you back from a new life. What is it you would let go of today?" — Mary Manin Morrissey
Disclosure: This post contains affiliate links, which means that if you click on one of the product links, a small commission may be credited to this site.
Love this post? Share it with your friends! Follow us for more fashion inspiration:
? Twitter ? Facebook ? Google+ ? Bloglovin ? Pinterest ? Polyvore ?
© All images are copyrighted by their respective authors.
Here on Fashionista NOW, our one and very own Miss Reverie showcases the latest in fashion trends and its various social implications in our everyday lives. You may read more of her at REVERIE SANCTUARY.