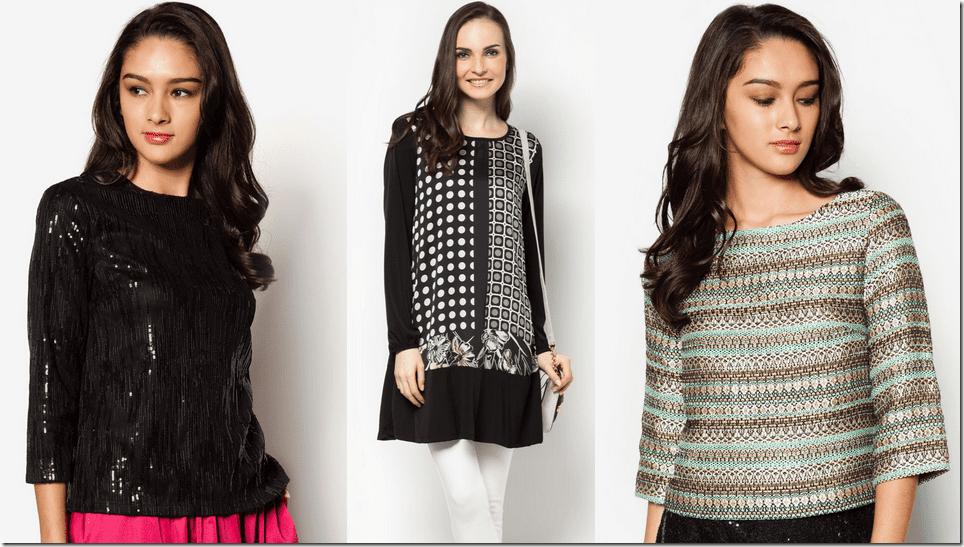 The dimming spotlight over peplum tops are welcome by those who have grown tired of the trend. This post features 3 top styles you can ease into your baju raya wardrobe. What are they? Let's find out!
Alright, we all know that peplum tops have their time and place in the Malaysian fashion scene, in fact it is still quite a favorite judging from the designs we've seen so far from our local fashion designers Rizalman, Jovian Mandagie and Melinda Looi.
What I'm excited about besides the boxy tops seen in baju kurung kedah modern, is none other than the baju kebaya which I will be making a post on real soon. For this piece, it's all about the tops that you can partner up with any style of skirt or pants. A few readers have been emailing me asking for some party-worthy blouse variety that is NOT peplum in style, flowy but also stylish and not too over the top with the print and color.
Globally, peplum as a fashion trend has seen a dip in interest and I think the mood is gradually affecting our Malaysian fashion scene as it moves on to the next fresh silhouette. If you find yourself in a position where you want something else besides the poofy waist top, then stay tuned as I've curated 3 styles that you can work easily into your baju raya wardrobe!
Baju Kurung Went Hipster First & The Ladies Loved It!
But first, let me say that I'm finding the curious subject of baju melayu hipster utterly an interesting topic ever to have hit the nation's fashion sphere. For my international readers, a baju melayu is a traditional Malay top and pants worn by men. I'm sure everyone in Malaysia who have read the news have your own juicy thoughts about this. I personally think it's refreshing that our local fashion designer is even trying to spruce up the men's fashion.
Upon having ogled the so-called baju melayu hipster as created and released for pre-order last April by Zery Zamry and actually feeling excited, I am of the mind that his collection is geared for men who truly do love and appreciate fashion in all of its idiosyncrasies. In Malaysia, this group may easily be labelled as hipster in a way of an insult by others who are conservative but let us not take fashion down that constrictive route as we've seen being sadly applied in other areas.
Of course, there is always going to be the genuine baju melayu with its signature silhouette: loose long sleeve top and loose long pants. However, there should not be a limit to what a creative fashion designer can do especially with the growing interest and experimentation our fashionable young men are into these days. It's a course for celebration and that is how I see it. For men who are interested to go the the hipster route this Raya, the pre-order for Zery Zamry's hipster collection is over but don't let it stop you from thinking outside the style box. Check out Megat Alfie's modern baju melayu collection if you need some cool inspiration!
Back to the topic of the top styles that I think are pretty chic enough to match with whatever you already have in your closet – Simply rely on these three key words: monochrome, sequins and jacquard! Without further ado:
MONOCHROME FLAIR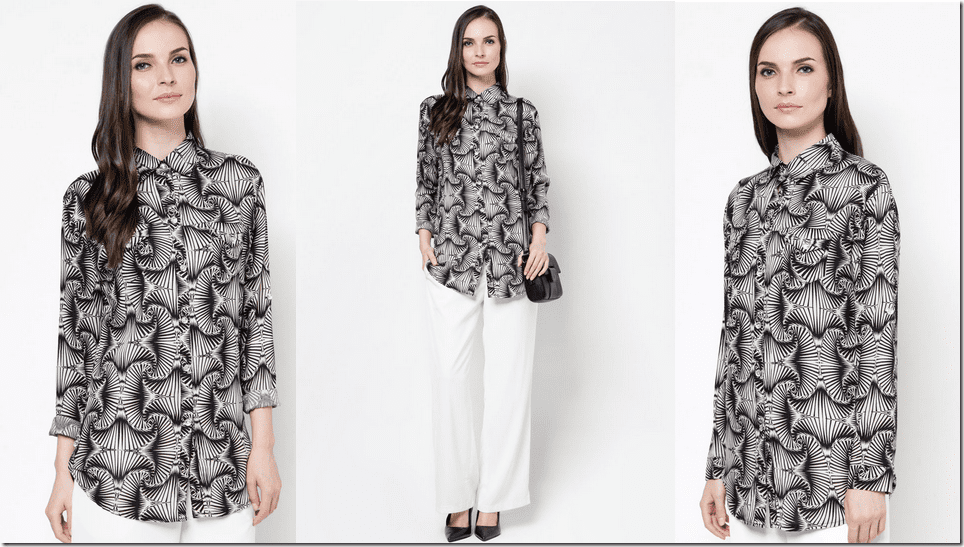 ♥ BYN | abstract pattern cotton blouse
♥ Zariya | abstract print long sleeve blouse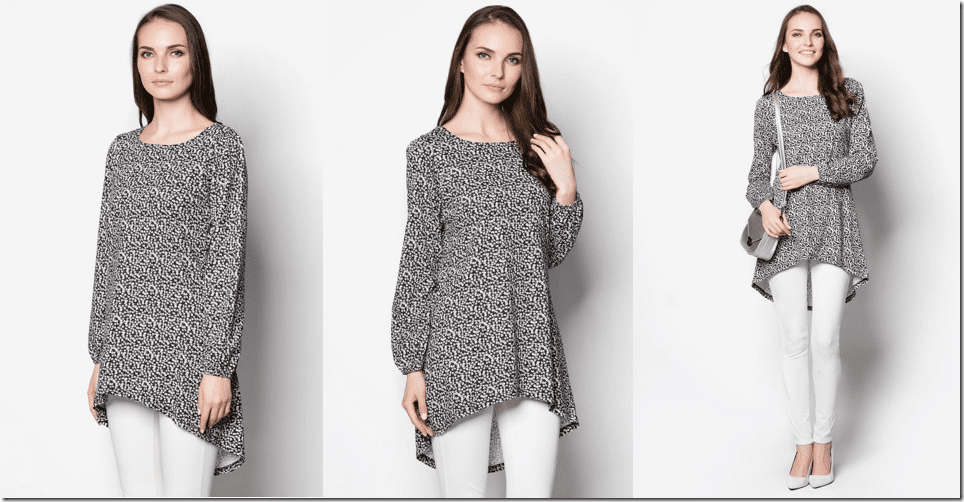 ♥ Zariya | small floral monochrome blouse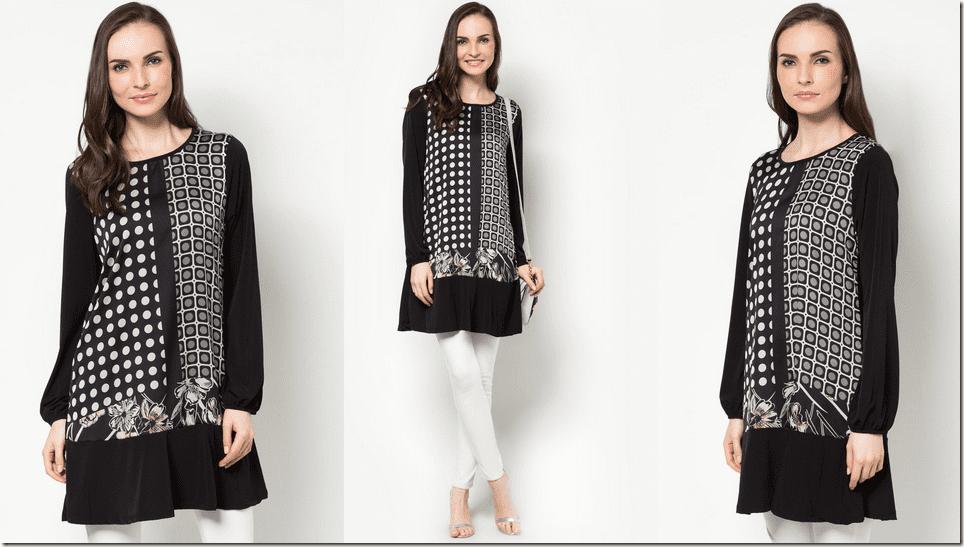 ♥ Zariya | mix print tunic top with frill hem
SEQUIN DELIGHT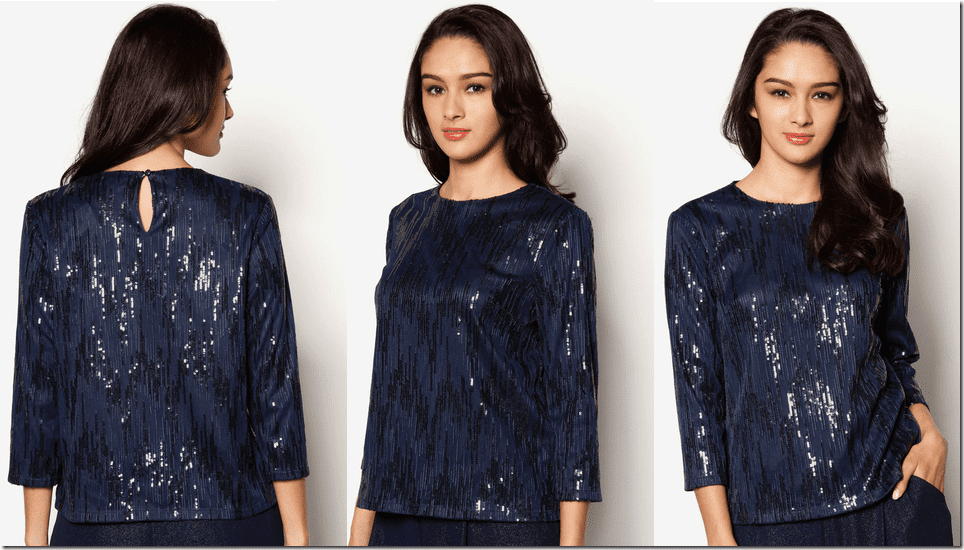 ♥ Zalia | navy blue sequined blouse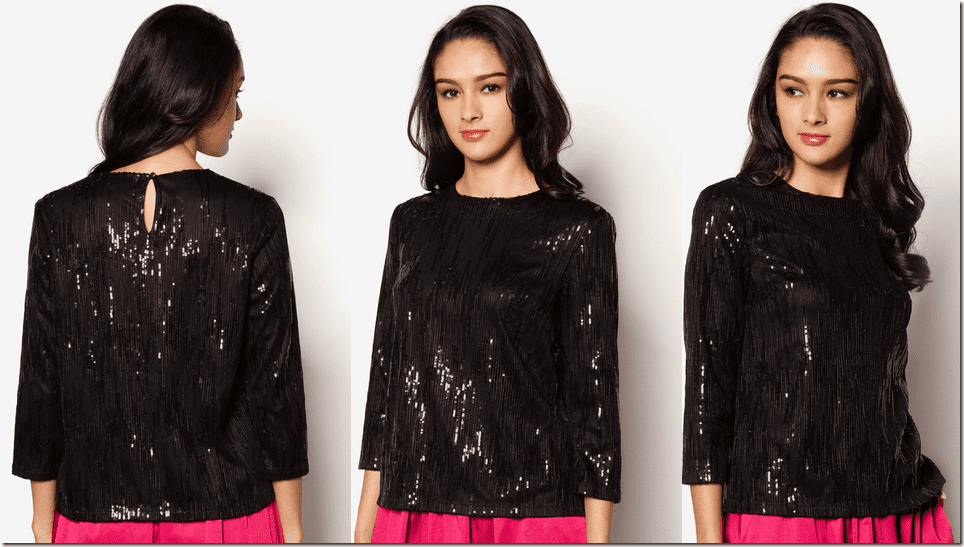 ♥ Zalia | black sequined blouse
CROPPED, BOXY & JACQUARD
♥ Zalia | gold white jacquard crop top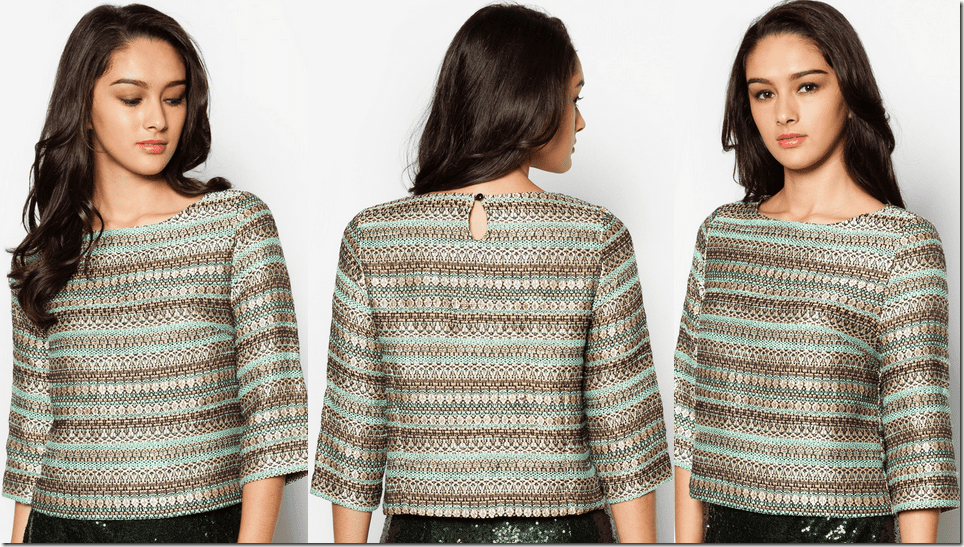 ♥ Zalia | mint gold jacquard crop top
For more baju raya options, be sure to visit the Raya boutique below:

So, what do you think of the choices of tops above? Do you like Zery Zamry's Hipster collection for men? I'd love to hear your thoughts so drop them all down below!
"I defy anyone to design a hat, coat or dress that hasn't been done before…The only new frontier left in fashion is the finding of new materials." — Paco Rabanne
Disclosure: This post contains affiliate links, which means that if you click on one of the product links, a small commission may be credited to this site.
Love this post? Share it with your friends! Follow us for more fashion inspiration:
♥ Twitter ♥ Facebook ♥ Google+ ♥ Bloglovin ♥ Pinterest ♥ Polyvore ♥
© All images are copyrighted by their respective authors.
Here on Fashionista NOW, our one and very own Miss Reverie showcases the latest in fashion trends and its various social implications in our everyday lives. You may read more of her at REVERIE SANCTUARY.