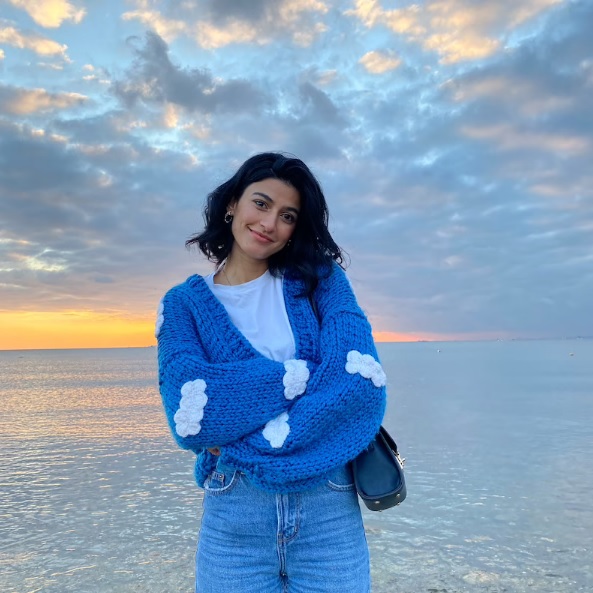 © All images are from and copyrighted by their respective authors.
This affiliate post features a look into the kawaii fashion from all across the globe. Keep the space bookmarked if you're into keeping up with adorable fashion trends and designs. 
Cloud gazer, this one is for you.
A cold and cloudy weather calls for really adorable cloud sweater (or cardi, if you roll that route).
Call it a jumper, pullover whatever, clouds on a sweater (and cardigan) are the cutest kawaii things to have ever greeted the fashion sphere. As you can already probably tell by my tense fascination with clouds which is utterly common, by the way, I'd spent last Monday night looking at a bunch of cloud patterned sweaters (and cardis) to narrow down a list of ten that will hopefully part the metaphorical clouds in your head when you find yourself wearing any one of these cloud-punctuated creations.
On a random note, clouds are a feature on the header of my personal blog too, if you're interested to see.
When the clouds part, there might be a visual sea of blue on a good day or a very enthusiastic sun shining at you. If it's still terribly gloomy even when the clouds disappear, why not wear a cute cloud sweater or cardigan to get you going.
Grab your favorite drink or snack or both because we're going to feast our eyes on the cutest cloud sweaters and cardis around Etsy:
Kawaii cloud sweaters & cardigans to top your cold weather OOTD:
What do you think of these cloud cardigans and sweaters? Which is already dissipating the clouds in your head?
Share below! I love hearing from you.
We love cute fashion that triggers all kinds of good feelings.
Kindly email us if you would love to have your own unique kawaii fashion collection featured in this space. We'd love to hear from you!
Till the next one, keep healthy, move your body, nourish it well and make time for meditation!