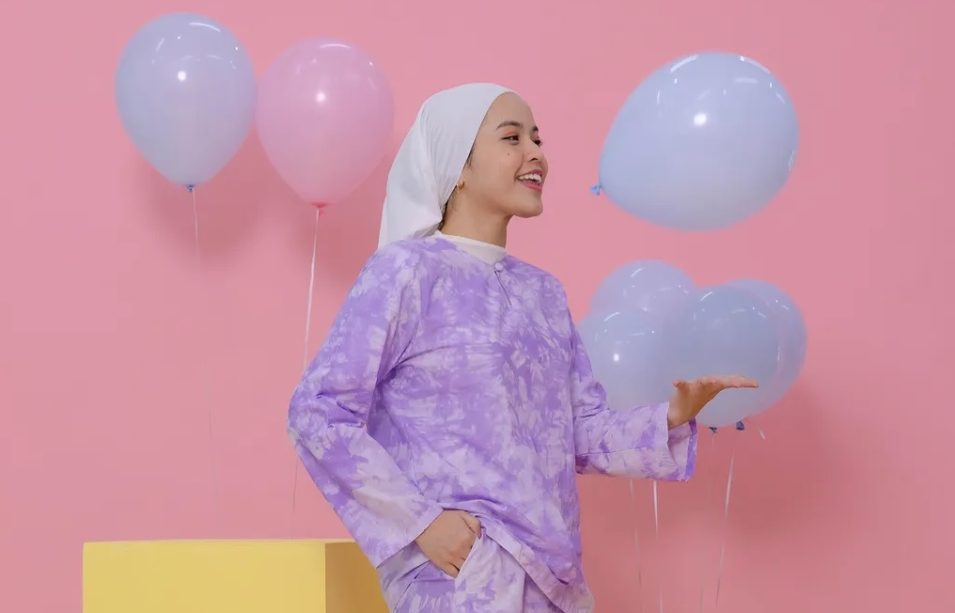 © All images are from Bayu Somerset and copyrighted by their respective authors.
This post features a look into the baju raya styles from various designers in Malaysia in 2023. Keep the space bookmarked if you're into keeping up with contemporary Eid fashion here in Malaysia. 
Be a dreamy cotton candy when you don a tie dye kurung this Raya 2023.
Something out of the box when it comes to kurung is here. TIE DYE in your favorite dreamy hues all over like fluffy cotton cloud candy. Are you ready?
So you're bored with the usual standard go-to prints when it comes to baju raya. Either it's too minimalistic or absolutely the usual but Bayu Somerset has read your minds. Their latest kurung collection for women (and kiddos) are a celebration of tie dye and dare I say, rainbow paddlepop ice cream? I love paddlepops and totally approve this candy hued tie dye modern kurung collection.
Stand out in your favorite tie dye kurung this upcoming Raya 2023 whilst looking like a dream. I absolutely adore their color schemes as everything feels like it's drenched in sweet candy hues. For those a fan of pastels, their tie dye kurung will definitely complement your love for the dreamy colors.
The affordable tie dye kurung is made of cotton for a breezy feel you crave for when dressing for Malaysian weather. The unlined cotton top is designed in a loose cut with round collar that secures with a front button. The long skirt has a right side pocket and secures with a hook and side zipper. For extra comfort, the waistband is stretchable.
Sizes available from XS to XXL.
The tie dye kurung style you want to wear for Raya 2023: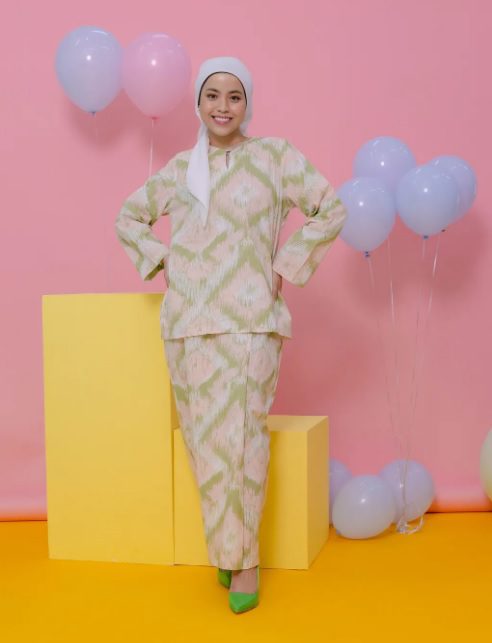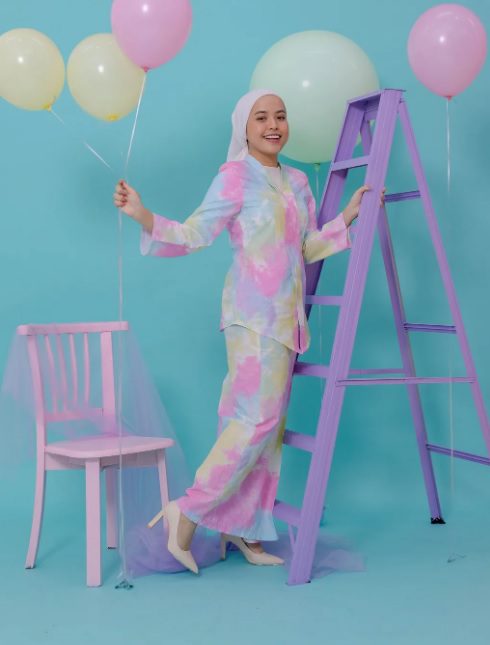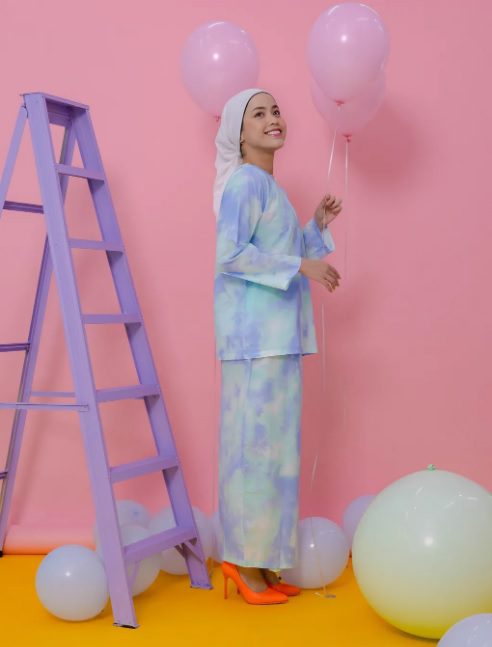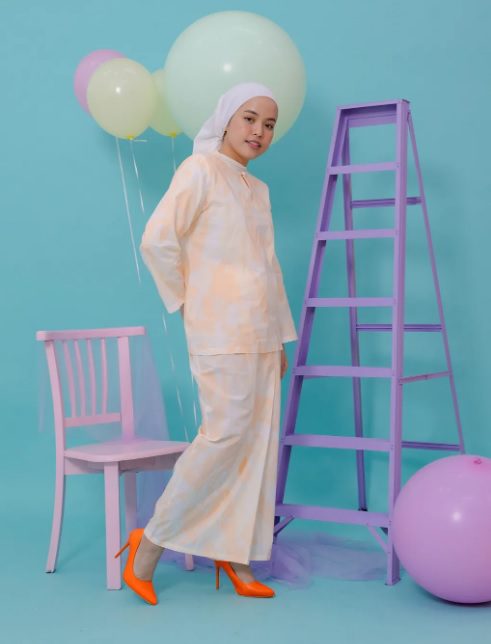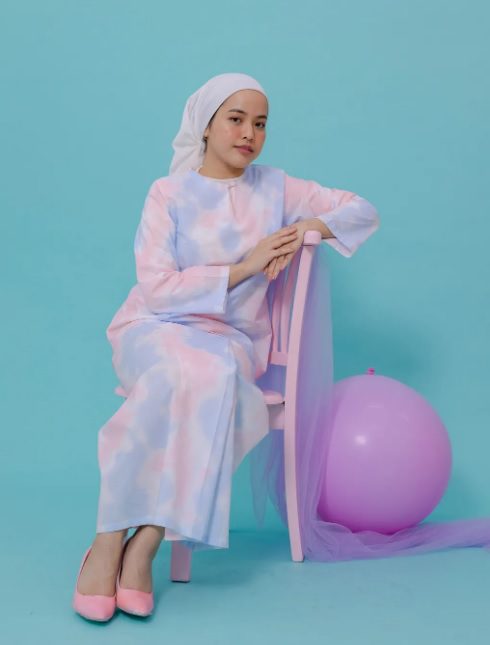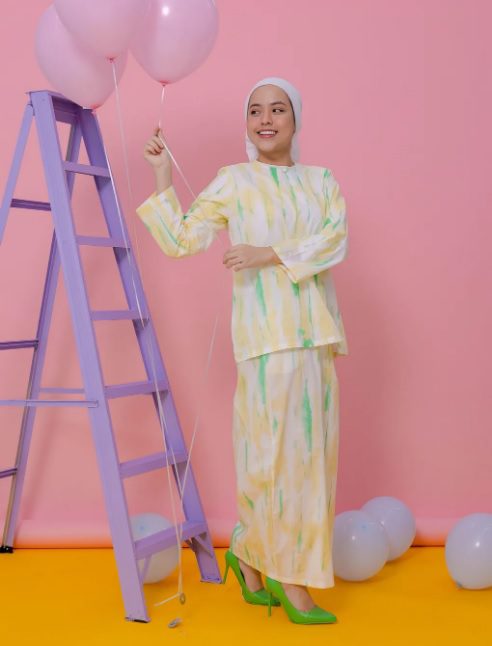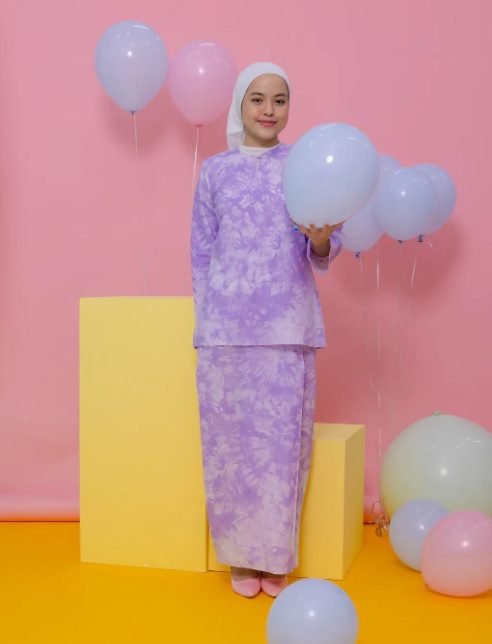 As we love to say: It's all in the details, gals!
So, what do you think of the baju raya inspired by tie dye we've shared here? Which one is your favorite? Tell us your thoughts!
What other
baju raya fashion

would you love to see here? We love hearing from you.
Visit Bayu Somerset today to view their out-of-the-box tie dye kurung Raya 2023 collection in greater detail and take advantage of their FREE SHIPPING when you perform group orders. You don't want to miss it!
Other baju raya fashion to inspire you: